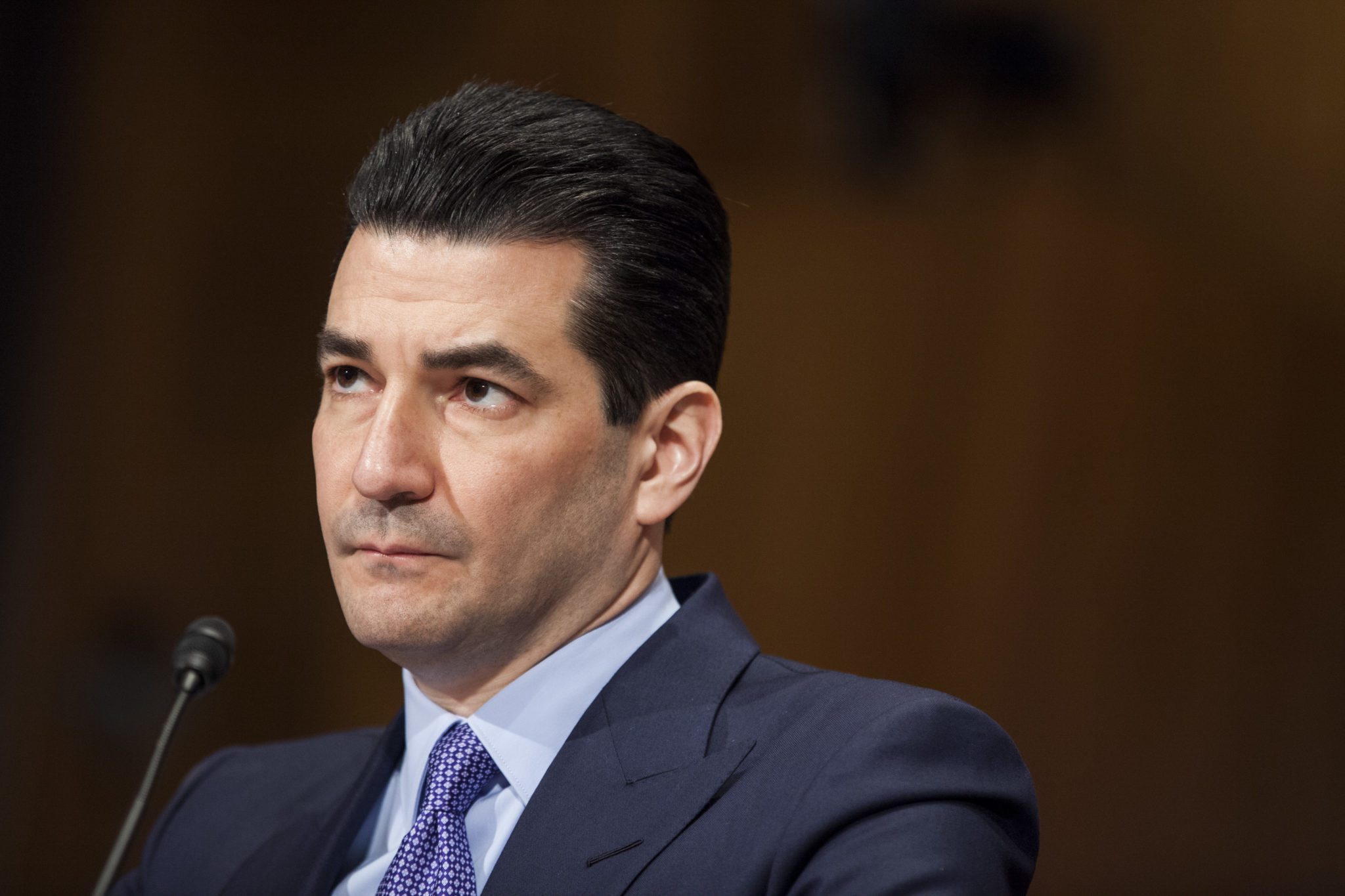 It's of­fi­cial: Sen­ate con­firms Scott Got­tlieb as the coun­try's next FDA com­mis­sion­er
Scott Got­tlieb is now one short swear­ing-in cer­e­mo­ny at the White House away from be­com­ing the next FDA com­mis­sion­er.
The Sen­ate vot­ed to con­firm Got­tlieb — by a vote of 57 to 42 and 1 MIA — in his role at the helm of the FDA, af­ter De­moc­rats and Re­pub­li­cans took one last ad­van­tage of ei­ther laud­ing or crit­i­ciz­ing his lengthy re­sume over the last decade as an ad­vis­er to bio­phar­ma — a ros­ter the in­cludes Glax­o­SmithK­line and Ver­tex — as well as ven­ture in­vestor.
"I don't think Scott Got­tlieb is the right per­son for this job," said Ohio De­mo­c­rat Sher­rod Brown.
Brown, though, knew the op­po­si­tion group was short the votes need­ed to stop this train from reach­ing the sta­tion. He of­fered to come back and apol­o­gize if he de­cides some­time in the fu­ture that he had been wrong.
There will be plen­ty of time for that.
Got­tlieb has nav­i­gat­ed his way past wild card can­di­dates of­fer­ing to turn the sys­tem up­side down and through a White House where crit­i­ciz­ing phar­ma has be­come a habit, promis­ing to up­hold the FDA gold stan­dard on ef­fi­ca­cy and safe­ty, pub­lish CRLs (redact­ed), ac­cel­er­ate the ap­proval of com­plex gener­ics and take a fresh look at new and pos­si­bly bet­ter ways to eval­u­ate drugs and de­vices while do­ing a much bet­ter job re­cruit­ing pro­fes­sion­al staffers.
The in­dus­try has backed him at every step, large­ly hap­py to en­dorse some­one well known for his work in the in­dus­try and his views on the agency. The time has ar­rived for Got­tlieb to start tak­ing ac­tion, so the in­dus­try can bet­ter de­ter­mine whether it was right or wrong.
He be­gins with some re­al en­thu­si­asm in bio­phar­ma for what he hopes to ac­com­plish.
---
Im­age cred­it: Get­ty