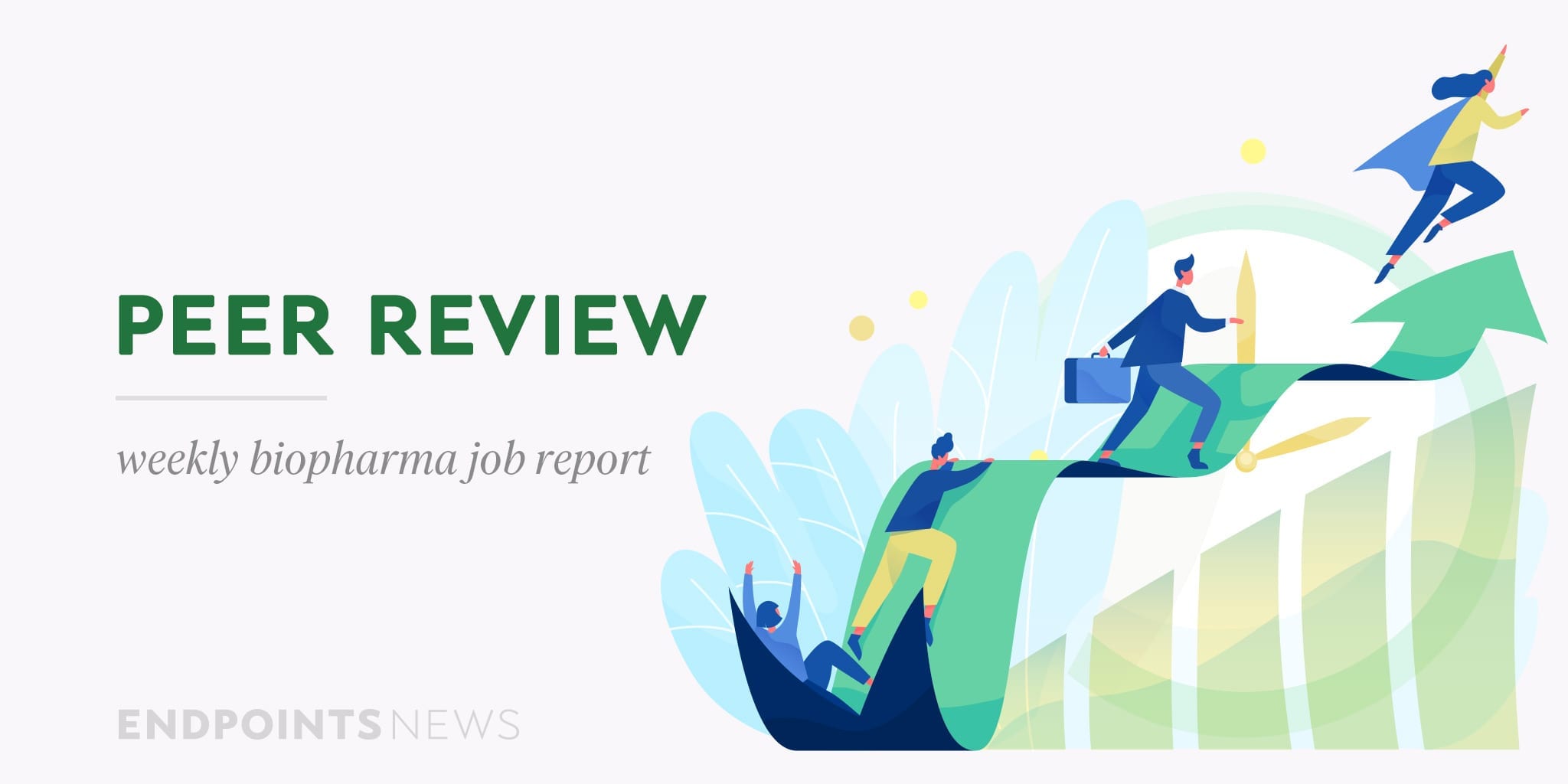 Jay Brad­ner's NI­BR ex­it sets off a suc­ces­sion plan at Mer­ck; Dyne and Mor­phoSys fill ma­jor R&D roles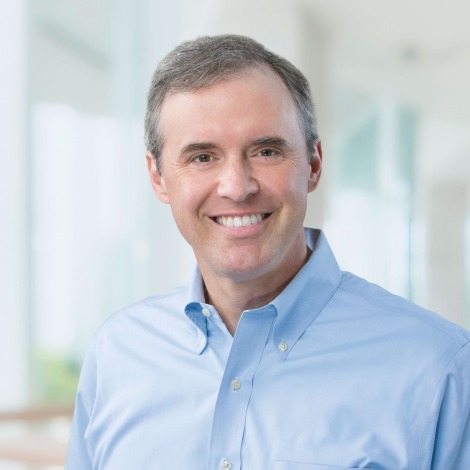 Jay Brad­ner
→ In the Big Phar­ma world, com­pa­nies like J&J and Mer­ck have ex­pe­ri­enced a pro­nounced sea change in lead­er­ship over a two-year pe­ri­od, and you can be­gin to say the same at No­var­tis, which dis­missed head of de­vel­op­ment John Tsai and head of on­col­o­gy Su­sanne Schaf­fert as part of CEO Vas Narasimhan's wide-rang­ing re­struc­tur­ing plan. The next shoe to drop is Jay Brad­ner, the pres­i­dent of the No­var­tis In­sti­tutes for Bio­Med­ical Re­search, who is leav­ing his post on Hal­loween and pass­ing the ba­ton to Fiona Mar­shall, Mer­ck's SVP and glob­al head of dis­cov­ery sci­ences, pre­clin­i­cal de­vel­op­ment and trans­la­tion­al med­i­cine.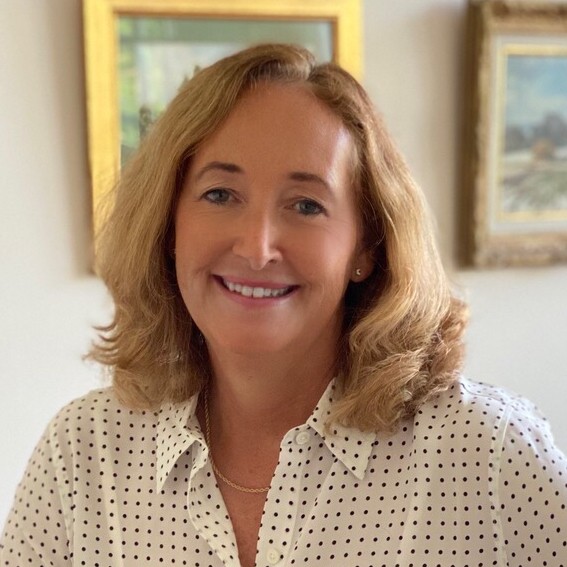 Fiona Mar­shall
In a LinkedIn post that made the rounds on Thurs­day, Brad­ner said, "I can­not prop­er­ly ex­press my grat­i­tude to all of my 5,600 in­cred­i­ble NI­BR col­leagues. In the dark­est and most iso­lat­ing mo­ments of the pan­dem­ic, we leaned on each oth­er and flour­ished per­son­al­ly and sci­en­tif­i­cal­ly, with grace and of­ten good hu­mor. Thank you, NI­BR, for the gift of your warm con­fi­dence, gen­er­ous ad­vices and to­tal com­mit­ment to our re­search; it has been hum­bling and in­spir­ing to be your leader."
As Mar­shall ven­tures off to NI­BR, Mer­ck has her suc­ces­sor all fig­ured out. George Ad­dona joined the phar­ma gi­ant — from NI­BR, co­in­ci­den­tal­ly — in 2008 and has in­cre­men­tal­ly tak­en on big­ger roles ever since: For al­most three years, Ad­dona has been Mer­ck's VP of quan­ti­ta­tive bio­sciences. You can read more of our cov­er­age about each of these ap­point­ments here and here.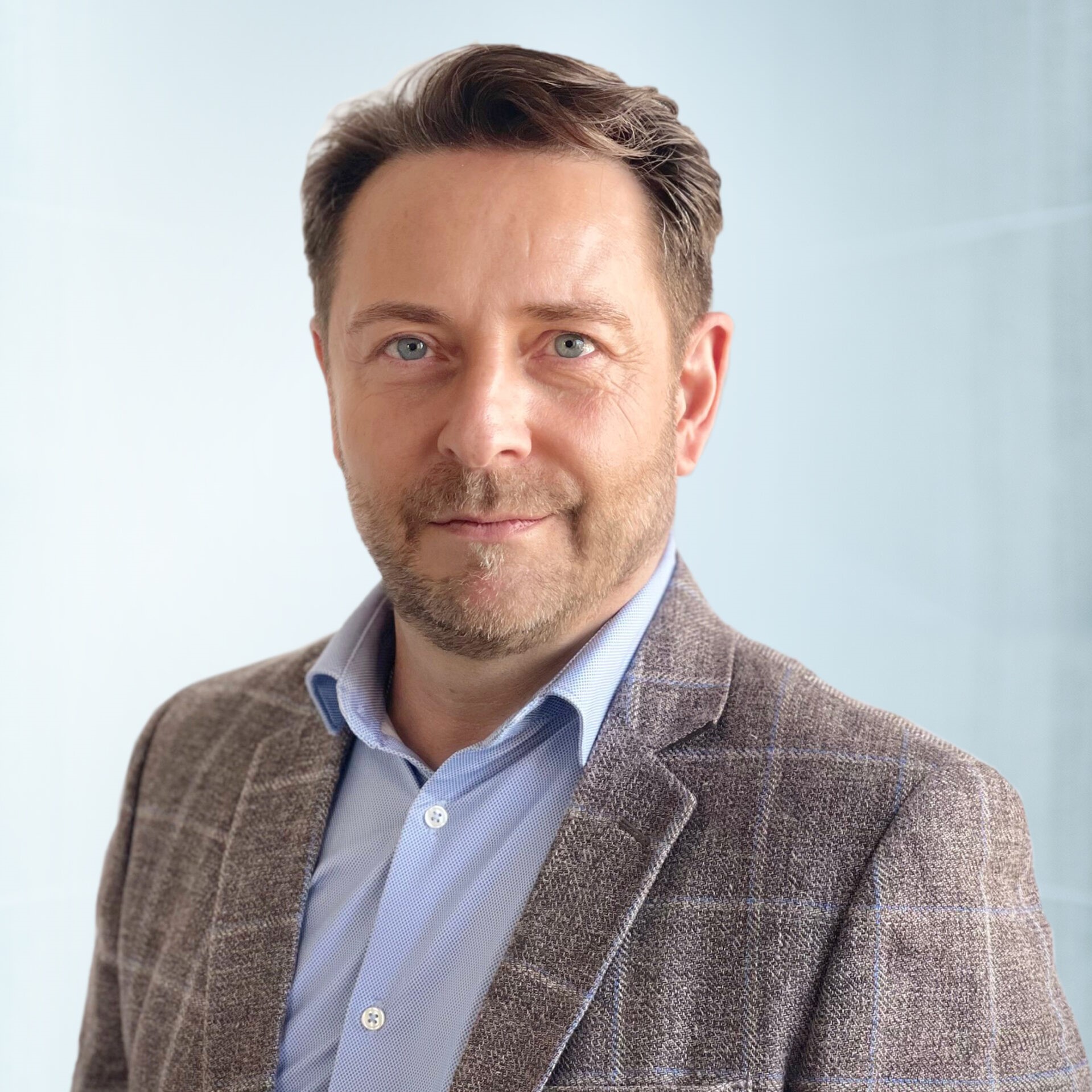 Francesco Bib­biani
→ Now that the clin­i­cal hold has been lift­ed on its ther­a­py for Duchenne mus­cu­lar dy­s­tro­phy — a field that has seen its share of sim­i­lar ac­tions from the FDA — Dyne Ther­a­peu­tics has tapped Francesco Bib­biani as SVP, head of de­vel­op­ment. Bib­biani had led glob­al clin­i­cal de­vel­op­ment at Ul­tragenyx, which just bought its An­gel­man syn­drome part­ner GeneTx in Ju­ly, since Feb­ru­ary 2021 and has held oth­er lead­er­ship po­si­tions in clin­i­cal de­vel­op­ment at PTC Ther­a­peu­tics and Ei­sai.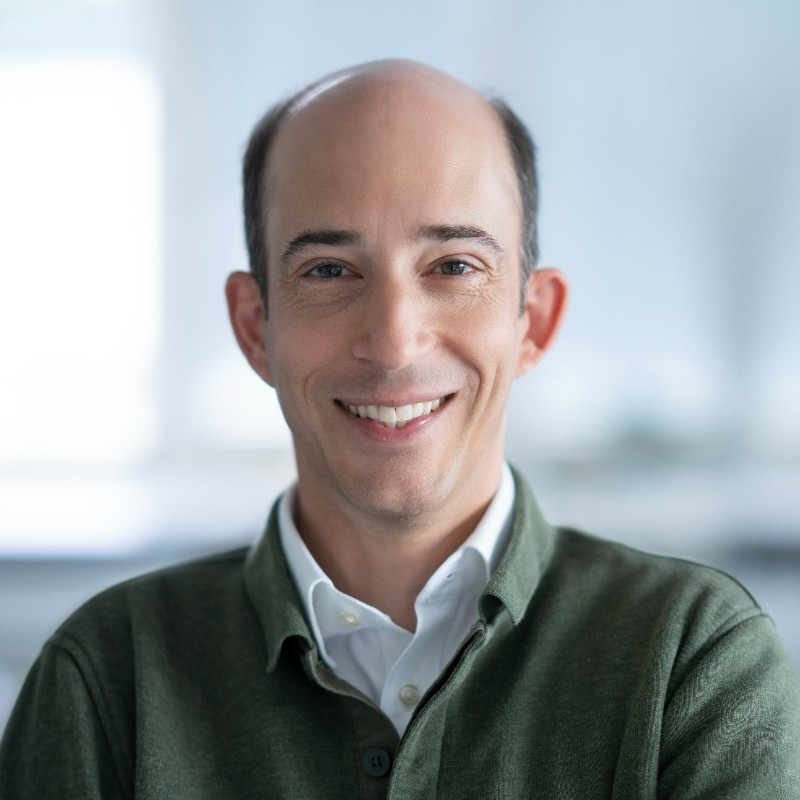 Tim De­muth
→ Mor­phoSys has a po­ten­tial block­buster on its hands with the myelofi­bro­sis drug pelabre­sib from its Con­stel­la­tion Phar­ma­ceu­ti­cals buy­out, but the Ger­man biotech will push for­ward with­out Malte Pe­ters, who will re­tire as chief R&D of­fi­cer at the end of the year. Schooled in Ger­many with a four-year run as Mer­ck KGaA's head of glob­al clin­i­cal de­vel­op­ment on­col­o­gy, Tim De­muth will take over for Pe­ters at the Mon­ju­vi mak­er. Peer Re­view told you about where De­muth land­ed af­ter he left the Ger­man phar­ma, tak­ing the CMO job at Pieris Phar­ma­ceu­ti­cals in Au­gust 2021. This planned tran­si­tion comes af­ter Mor­phoSys struck a deal to ship off two an­ti­body pro­grams to ARCH's Hu­man Im­munol­o­gy Bio­sciences in June.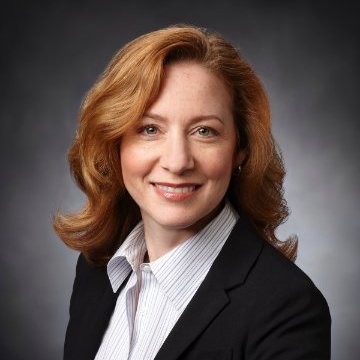 Al­ix Hart
→ Pfiz­er has poached Drew Panayiotou from Al­pha­bet's Ver­i­ly, nam­ing him bio­phar­ma glob­al chief mar­ket­ing of­fi­cer while Ver­i­ly pro­motes Al­ix Hart to his pre­vi­ous post. Panayiotou, the chief mar­ket­ing of­fi­cer at Ver­i­ly since late 2020, had been pres­i­dent of Chick-Fil-A sub­sidiary Red Wag­on Ven­tures and was al­so the US chief mar­ket­ing of­fi­cer for Best Buy from 2009-13. Hart is a for­mer Best Buy ex­ec in her own right who be­came Ver­i­ly's head of con­tent and dig­i­tal strat­e­gy last year af­ter serv­ing as Nvidia's glob­al head of dig­i­tal mar­ket­ing from 2016-21. Beth Bu­lik has more on both ap­point­ments.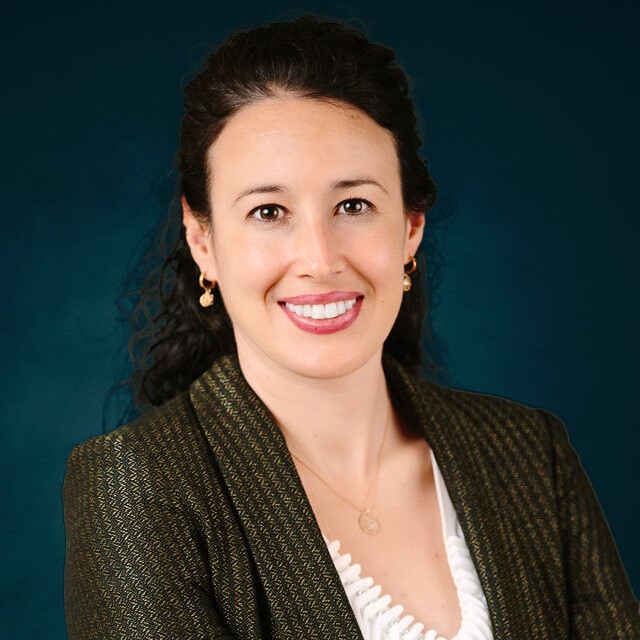 Cigall Kadoch
→ With Cigall Kadoch div­ing in­to her new job as an in­ves­ti­ga­tor with the Howard Hugh­es Med­ical In­sti­tute on Sept. 6, she has re­signed as a board mem­ber at the biotech she co-found­ed, Foghorn Ther­a­peu­tics. She'll still be on the SAB at Foghorn, which has sus­tained a reg­u­la­to­ry dou­ble wham­my with a par­tial clin­i­cal hold in May that grad­u­at­ed to a full clin­i­cal hold last week with its blood can­cer drug FHD-286.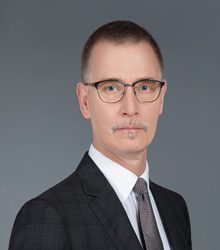 Ker­ry Blan­chard
→ Putting a bow on a cou­ple of CEO de­par­tures End­points News re­port­ed on last Fri­day, Ker­ry Blan­chard walked away from Ever­est Med­i­cines short­ly af­ter hit­ting the moun­tain­top in Chi­na with Gilead-part­nered Trodelvy, gain­ing an ap­proval in the coun­try for un­re­sectable lo­cal­ly ad­vanced or metasta­t­ic triple-neg­a­tive breast can­cer. Ever­est pres­i­dent and CFO Ian Woo will be in­ter­im chief un­til the Shang­hai biotech finds a per­ma­nent suc­ces­sor.
Austin, TX-based Ae­glea Bio­Ther­a­peu­tics is trim­ming its staff by 25%, while chief ex­ec­u­tive An­tho­ny Quinn scales back to an ad­vi­so­ry role and gen­er­al coun­sel Jim Kas­ten­may­er takes charge as in­ter­im pres­i­dent and CEO. The FDA threw down the stop sticks with a re­fusal-to-file let­ter for Ae­glea's arginase 1 de­fi­cien­cy drug pegzi­larginase in June.
And then there's Nordic Nanovec­tor, try­ing to keep its head above wa­ter af­ter wav­ing the white flag with the PAR­A­DIGME study of its lead as­set Be­talutin in ear­ly Ju­ly. CEO Erik Skullerud is out, and Ma­lene Brond­berg will step in tem­porar­i­ly as she con­tin­ues her CFO du­ties — and as the Oslo biotech hud­dles up with Carnegie In­vest­ment Bank to "ex­plore strate­gic op­tions."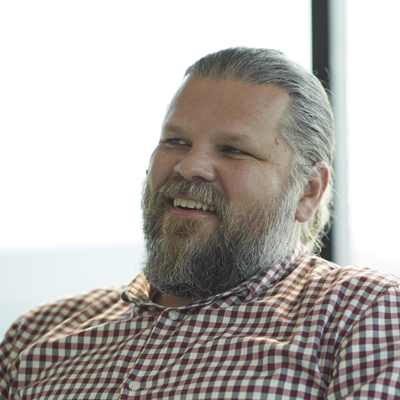 Jeff Cis­li­ni
→ You say you want a Rev­o­lu­tion: Weeks re­moved from an up­sized pub­lic of­fer­ing to­tal­ing $230 mil­lion, RAS-mu­tat­ed can­cer biotech Rev­o­lu­tion Med­i­cines out of the Bay Area has se­lect­ed Daniel Si­mon as CBO while pro­mot­ing Jack An­ders to CFO and Jeff Cis­li­ni to gen­er­al coun­sel. Dur­ing Si­mon's sev­en years with Guardant Health, he was SVP, bio­phar­ma busi­ness de­vel­op­ment and has worked in cor­po­rate de­vel­op­ment at Onyx Phar­ma­ceu­ti­cals. For­mer­ly SVP, fi­nance and the prin­ci­pal fi­nan­cial and ac­count­ing of­fi­cer for CEO Mark Gold­smith, An­ders logged 12 years at De­pomed be­fore piv­ot­ing to Rev­o­lu­tion Med­i­cines in 2018. Cis­li­ni, the deputy gen­er­al coun­sel since 2020, is a one-time le­gal ex­ec at Atara Bio­ther­a­peu­tics.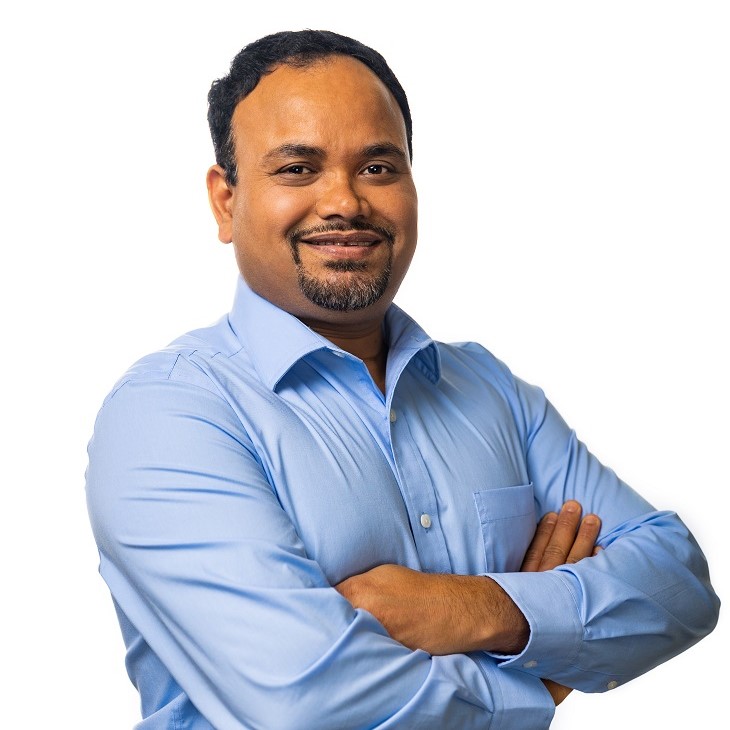 Arun Upad­hyay
→ Ocu­gen wasn't in the FDA's good graces when they faced a $10,000 fine for not un­veil­ing tri­al re­sults, but now that the clin­i­cal hold has been lift­ed on its Covid-19 vac­cine can­di­date Co­v­ax­in, the Malvern, PA biotech has ush­ered in Robert Hop­kins as CMO and pro­mot­ed Arun Upad­hyay to CSO. Hop­kins has been around the block with Mer­ck Re­search Lab­o­ra­to­ries and Emer­gent BioSo­lu­tions, among oth­er com­pa­nies, and in Au­gust 2021 he was el­e­vat­ed to med­ical chief at Adap­tive Phage Ther­a­peu­tics. Upad­hyay joined Shankar Musunuri's squad in 2017 and had been run­ning R&D at Ocu­gen since De­cem­ber.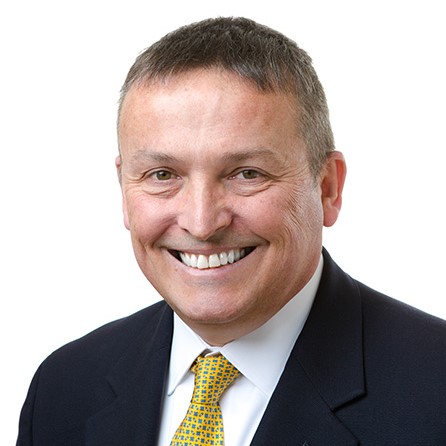 Eu­gene Kennedy
→ With its stock price $GRTX lan­guish­ing in the pen­ny stock range af­ter a Phase III prat­fall with its lead drug ava­sopasem last Oc­to­ber, Penn­syl­va­nia's Galera Ther­a­peu­tics has ap­point­ed Eu­gene Kennedy as CMO. Jon Holm­lund, Galera's med­ical chief since 2012, is re­tir­ing as the year comes to a close. Kennedy, the med­ical chief for the last year and a half at In­no­v­a­tive Cel­lu­lar Ther­a­peu­tics, tack­led the same role at Lu­mos Phar­ma.
→ Re­gen­er­a­tive med­i­cine com­pa­ny Ser­ax­is has reeled in Paul Strumph as CMO. Strumph brings ex­pe­ri­ence from his times at Meta­vant Sci­ences (CMO), Lex­i­con Phar­ma­ceu­ti­cals (VP, clin­i­cal de­vel­op­ment), Quin­tiles (North Amer­i­cal re­gion­al CMO), and Ju­ve­niles Di­a­betes Re­search Foun­da­tion (CMO). Strumph jump­start­ed his ca­reer at GSK, Mer­ck KGaA/EMD Serono and Bris­tol My­ers Squibb.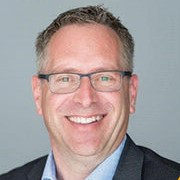 Jean-François Fournier
→ Que­bec-based Va­leo Phar­ma has re­cruit­ed Kyle Steiger as chief com­mer­cial of­fi­cer and Jean-François Fournier as busi­ness unit head — oph­thal­mol­o­gy. Both are No­var­tis Cana­da alums: Steiger was VP of oph­thal­mol­o­gy to cap off 19 years with the Big Phar­ma, and Fournier had spent the last three years as com­mer­cial di­rec­tor, mar­ket­ing & sales. Be­fore his time with No­var­tis Cana­da, Steiger was briefly the na­tion­al sales di­rec­tor for Ipsen's on­col­o­gy port­fo­lio.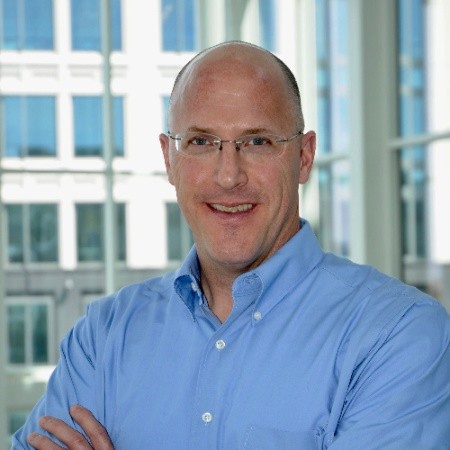 Ray Sta­ple­ton
→ Af­ter ap­point­ing In­hibitor Ther­a­peu­tics chair­man Mark Wat­son to the board of di­rec­tors in ear­ly Au­gust, Vaxart has wel­comed Ray Sta­ple­ton as chief tech­nol­o­gy of­fi­cer. Sta­ple­ton comes to the South San Fran­cis­co vac­cine mak­er from Geno­cea Bio­sciences, where he held the same ti­tle and was EVP. He al­so rose through the ranks in 15 years at Mer­ck, be­com­ing ex­ec­u­tive di­rec­tor, glob­al vac­cines tech­nol­o­gy and en­gi­neer­ing un­til he left the phar­ma gi­ant in 2015.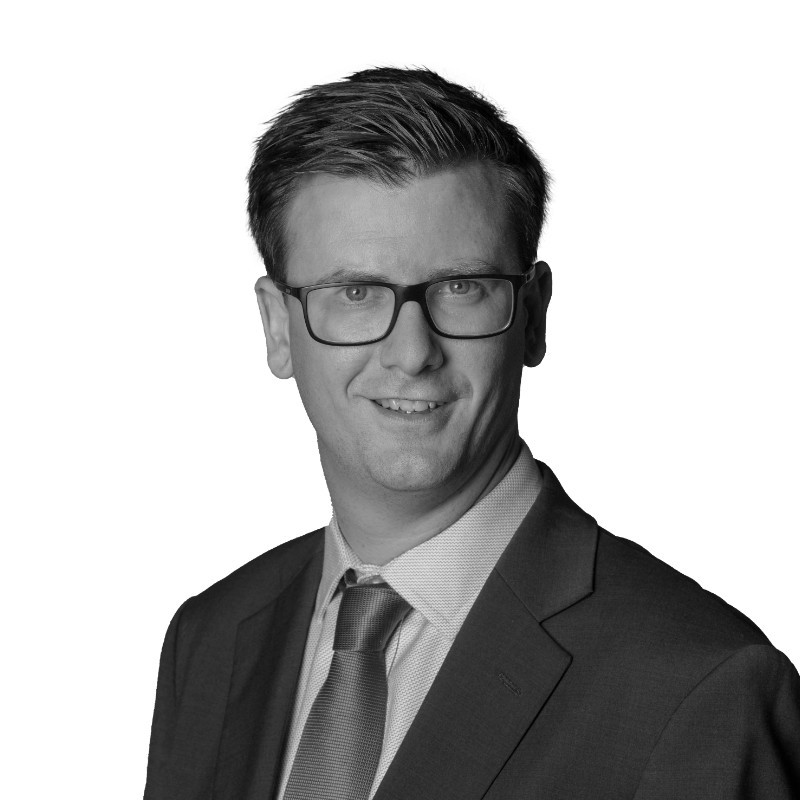 Rob Quinn
→ Ad­vanc­ing its lead as­set — a drug for Char­cot-Marie-Tooth dis­ease type 1A named PXT3003 — in­to Phase III, French neu­ro biotech Pharnext has in­stalled GSK fi­nan­cial vet Rob Quinn as CFO, while Valérie Wor­rall has moved on "to pur­sue oth­er in­ter­ests" af­ter more than six months on the job. Quinn's most re­cent gig as fi­nance chief was with Benev­o­len­tAI, and he's al­so been CFO for Si­lence Ther­a­peu­tics.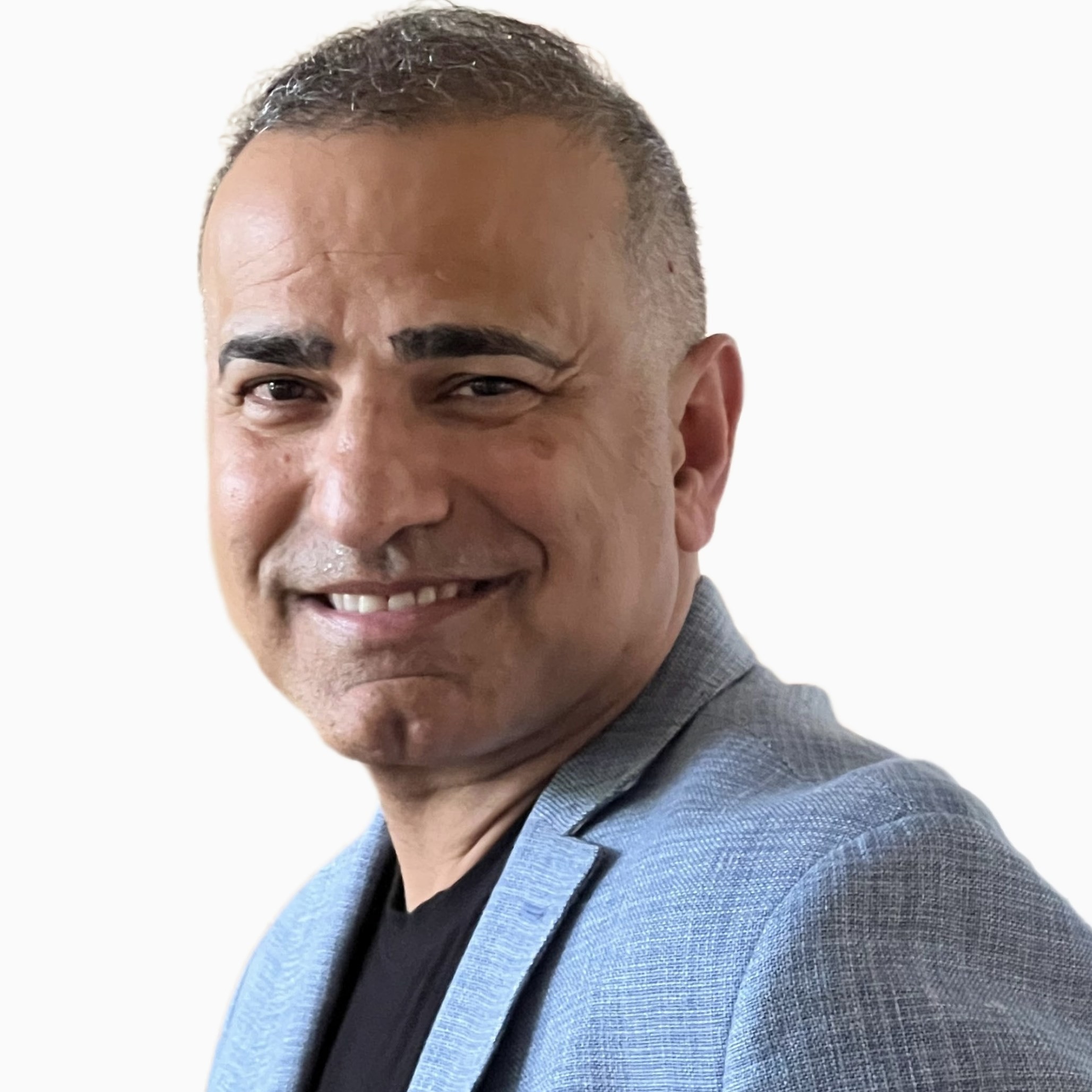 Be­hzad Mah­davi
→ Gink­go Bioworks has lined up Be­hzad Mah­davi as SVP of bio­phar­ma man­u­fac­tur­ing & life sci­ence tools af­ter raid­ing the bar­gain bin and buy­ing out Zymer­gen — which had en­dured a dis­as­trous ride on the strug­gle bus — for $300 mil­lion in Ju­ly. Mah­davi makes the leap to Gink­go from Catal­ent, where the 13-year Lon­za vet served as VP, glob­al open in­no­va­tion.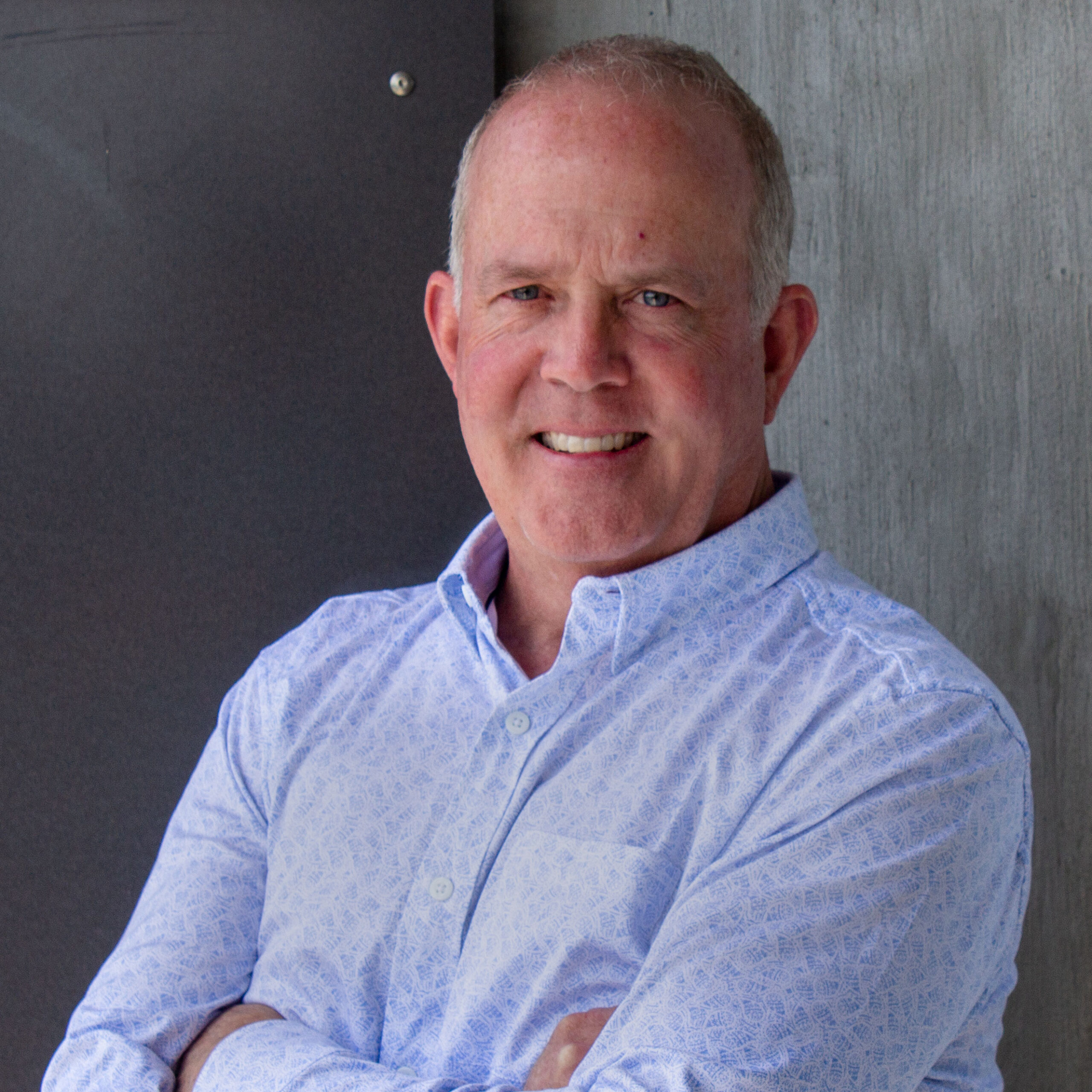 Scott Dixon
→ Not to be con­fused with the In­dy­Car su­per­star, Scott Dixon has reached the check­ered flag as chief com­mer­cial of­fi­cer of dig­i­tal clin­i­cal tri­al out­fit Ob­vio­Health. Dixon, who has worked at such com­pa­nies as Or­a­cle, Web­MD and Parex­el, spent the last year as chief rev­enue of­fi­cer of Fly­wheel.io.
→ Texas-based Biote has las­soed in Samar Kam­dar as CFO. Kam­dar hops aboard af­ter a stint as CFO of Slync.io and Tax­Act. Pri­or to that, Kam­dar had gigs at CROSS­MARK, Avail­i­ty, and Pep­si­Co.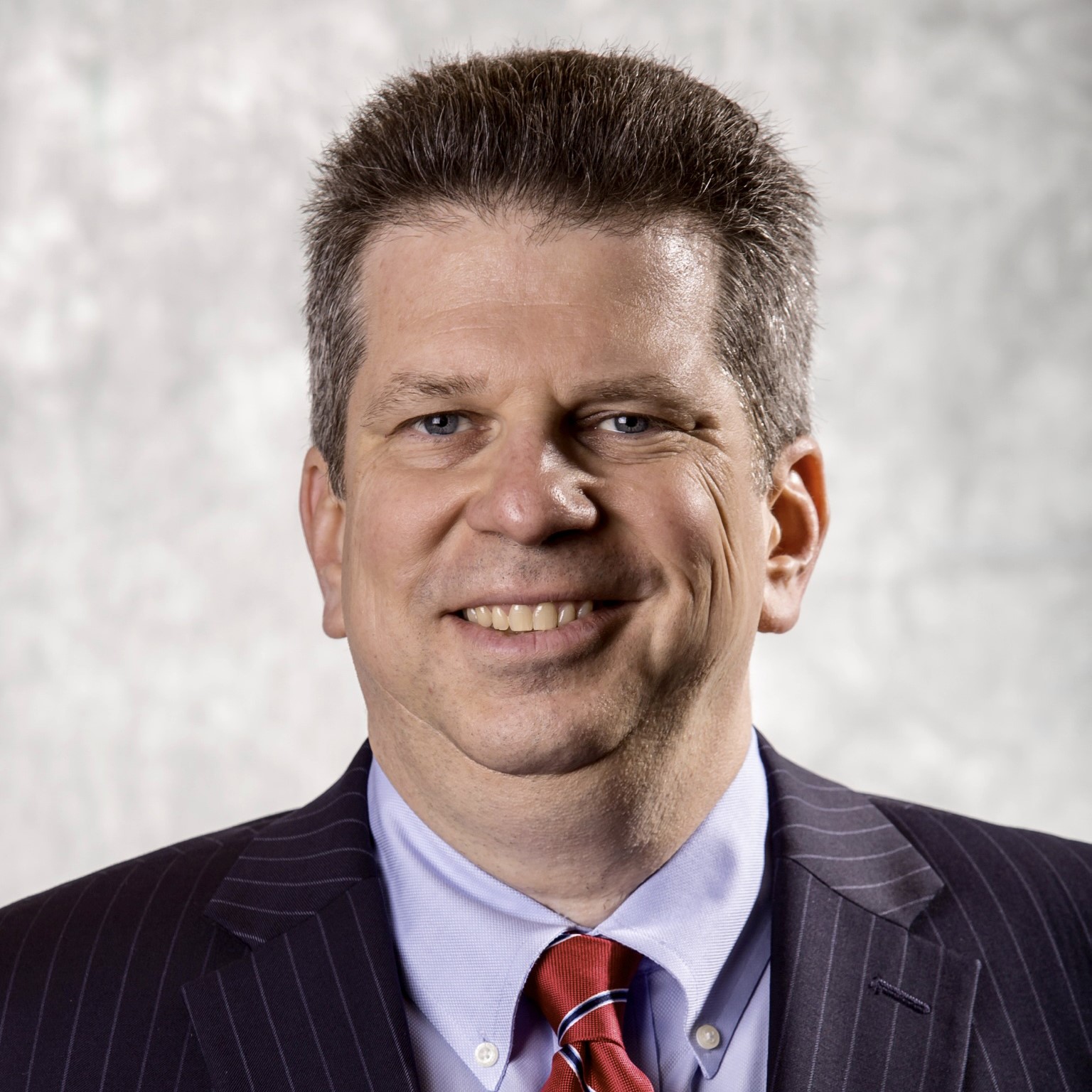 Bar­ry Le­d­er­man
→ World­wide Clin­i­cal Tri­als has brought aboard Bar­ry Le­d­er­man as CFO. This isn't Le­d­er­man's first time don­ning the CFO hat, hav­ing served in the role at Perime­ter So­lu­tions and Ha­lo Phar­ma­ceu­ti­cals. Ear­li­er in his ca­reer, Le­d­er­man had gigs at Ei­sai and Ny­comed and a 10-year run at Roche.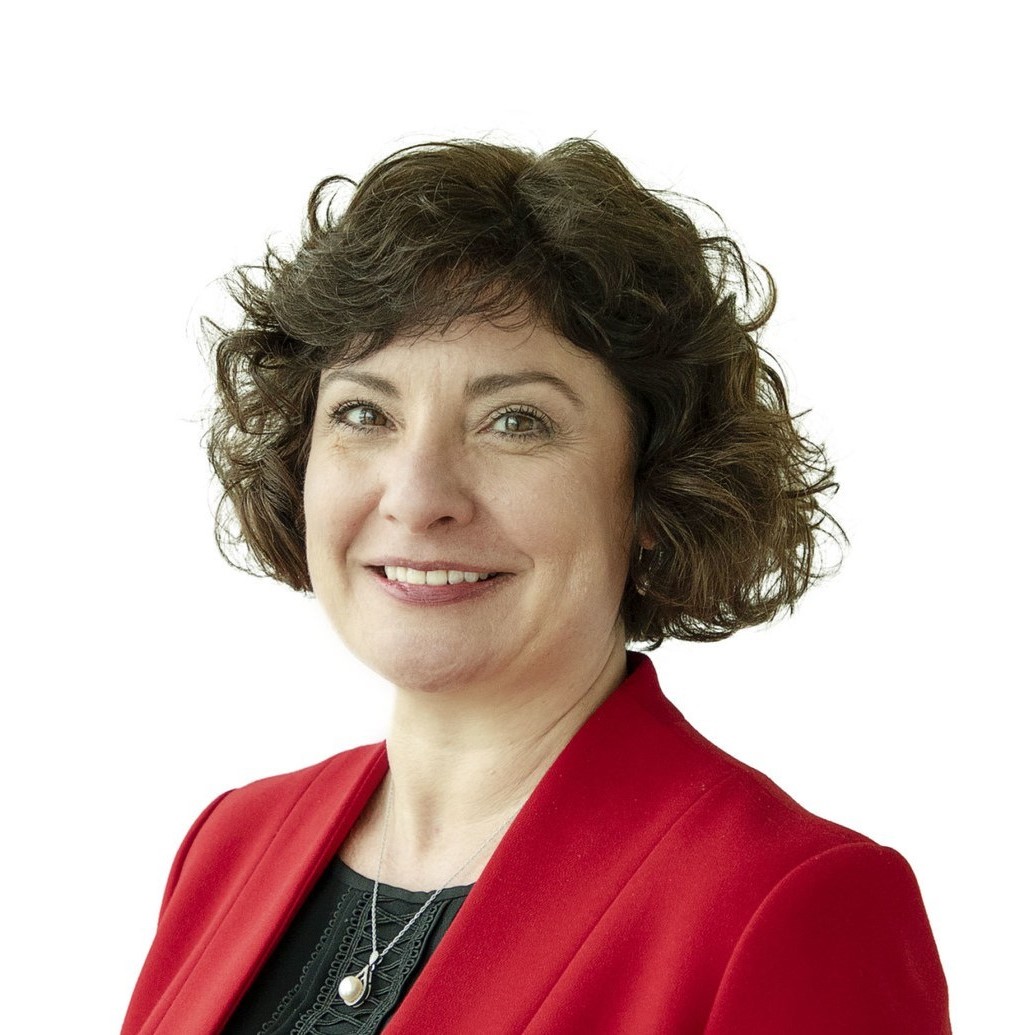 Kim Bo­er­icke
→ Clin­i­cal tri­al ser­vice provider THREAD is weav­ing in Kim Bo­er­icke to its lead­er­ship team as chief de­liv­ery of­fi­cer. Bo­er­icke joins with ex­pe­ri­ence from her times at Icon (pres­i­dent, Icon com­mer­cial­iza­tion and out­comes), Quin­tiles (VP and man­ag­ing di­rec­tor) and i3 Re­search (glob­al VP).
→ Get­ting this year off to an aus­pi­cious start with a $100 mil­lion Se­ries B round, UK cell and gene ther­a­py man­u­fac­tur­er Ori Biotech has made a bevy of moves, start­ing with Kale Feeter and Lind­sey Clarke as di­rec­tors of busi­ness de­vel­op­ment.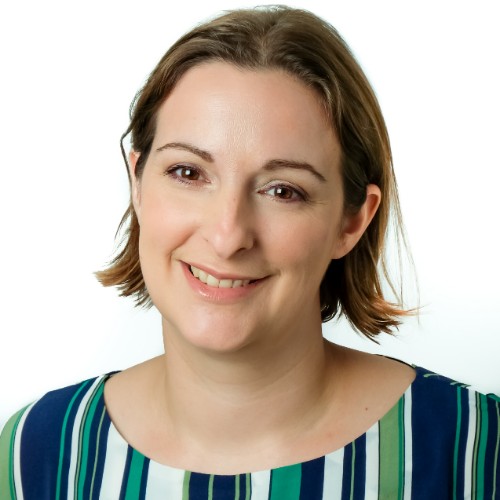 Lind­sey Clarke
Feeter comes to Ori from Cy­ti­va, where he was en­ter­prise busi­ness de­vel­op­ment leader, cell & gene ther­a­py, while Clarke was Bio-Techne's se­nior man­ag­er, glob­al prod­uct mar­ket­ing, cell & gene ther­a­py. Ori has al­so en­list­ed Sar­to­rius alum Quentin Vic­ard as di­rec­tor of prod­uct man­age­ment, Bri­an Macauley as cloud plat­form lead, and ex-Au­to­lus se­nior sci­en­tist Claire Hor­lock as prin­ci­pal sci­en­tist. Fi­nal­ly, Is­abelle Riv­ière and Ja­son Bock are now mem­bers of the sci­en­tif­ic ad­vi­so­ry board.
→ ProKid­ney is bring­ing in a pro it­self in the likes of Glenn Schul­man as SVP of in­vestor re­la­tions. Schul­man pre­vi­ous­ly served as VP of in­vestor re­la­tions at X4 Phar­ma­ceu­ti­cals and was SVP, in­vestor re­la­tions and cor­po­rate com­mu­ni­ca­tions at Au­rinia Phar­ma­ceu­ti­cals. Schul­man has al­so held roles at Achillion Phar­ma­ceu­ti­cals and Cura­Gen.
→ Avid Bioser­vices has re­cruit­ed Pramthesh Pa­tel as VP, process de­vel­op­ment. Pa­tel, a 23-year vet from GSK, most re­cent­ly served as se­nior di­rec­tor. Pri­or to that, Pa­tel had a decade-long stint at Bris­tol My­ers.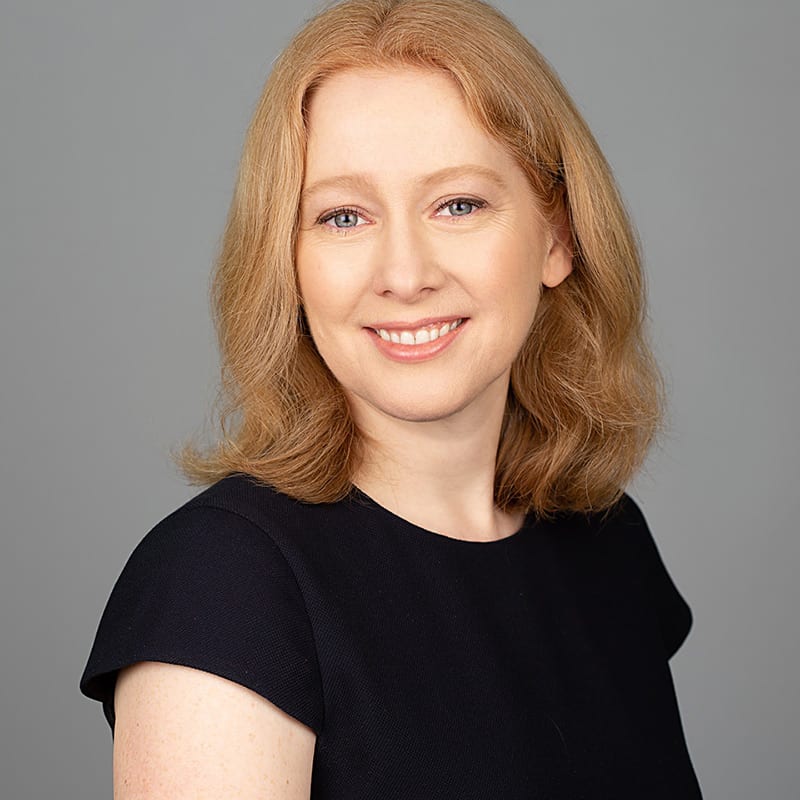 Na­tal­ie Mount
→ Gate­way to a new chair­per­son: 16-year Pfiz­er vet Na­tal­ie Mount has been named to the po­si­tion at St. Louis cell ther­a­py out­fit Wu­gen, re­plac­ing John McK­earn, who will stay on the board. The ex-CSO of Gam­maDelta Ther­a­peu­tics, Mount was al­so CEO of Gam­maDelta spin­out Adap­tate Bio­ther­a­peu­tics — two com­pa­nies that have been sold to Take­da in the last year.
→ Taiyin Yang has joined the board of di­rec­tors at Brii Bio­sciences af­ter re­tir­ing from a ca­reer at Gilead that be­gan in 1993. For­mer Sana ex­ec Stacey Ma suc­ceed­ed Yang as Gilead's EVP of phar­ma­ceu­ti­cal de­vel­op­ment and man­u­fac­tur­ing on Ju­ly 18.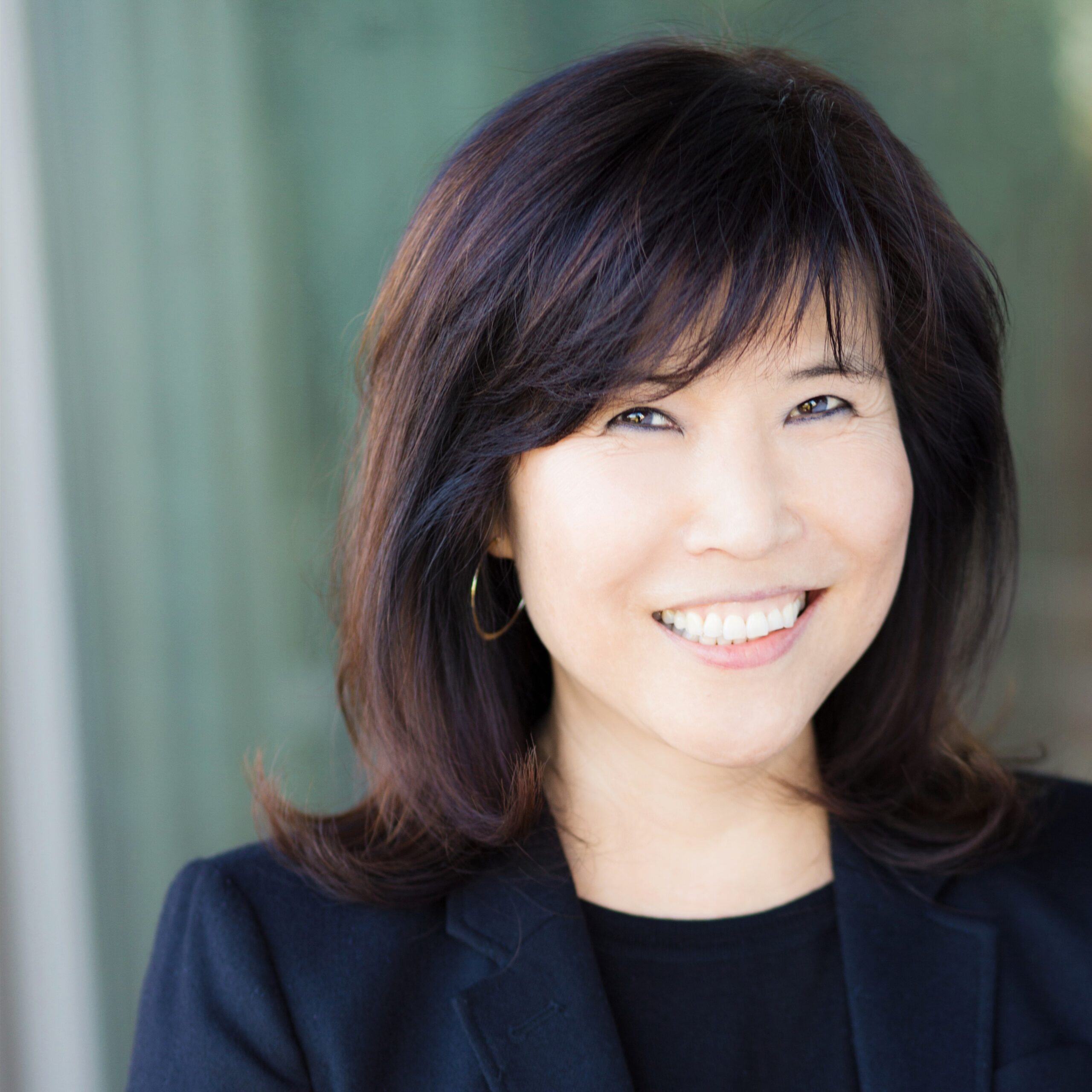 He­len Kim
→ Irish biotech Prothena has re­served space for He­len Kim — the for­mer EVP of busi­ness de­vel­op­ment at Kite — on the board of di­rec­tors. Since 2019, the ex-NGM Bio­phar­ma­ceu­ti­cals CBO has been a se­nior di­rec­tor at Arie Bellde­grun's Vi­da Ven­tures. No­vo Nordisk forked over $100 mil­lion up­front for Prothena's AT­TR amy­loi­do­sis drugs last sum­mer.
→ Ex-Fer­ring US chief Paul Navarre has clinched a spot on the board of di­rec­tors at Dan­ish biotech Leo Phar­ma dur­ing a pe­ri­od of job cuts — up to 150 on the R&D team alone — and re­struc­tur­ing. Af­ter his 15 years at Proc­ter & Gam­ble, Navarre held a string of lead­er­ship roles for a decade at Al­ler­gan and has been a strate­gic ad­vi­so­ry board mem­ber at Flag­ship Pi­o­neer­ing.
→ Speak­ing of Flag­ship, the epi­ge­net­ics-fo­cused Omega Ther­a­peu­tics has elect­ed Rain­er Boehm to the board of di­rec­tors. Boehm fin­ished up a long ca­reer at No­var­tis as chief com­mer­cial & med­ical af­fairs of­fi­cer in 2017 and is a board mem­ber at Cel­lec­tis and Hu­mani­gen.