Jazz rolls the dice on a bil­lion-dol­lar gam­ble on a new drug for SCLC — shoot­ing for a 2020 launch
Two days af­ter fil­ing their can­cer drug lur­binecte­din in the hunt for an FDA ap­proval, Spain's Phar­ma­Mar has snagged $200 mil­lion in cash as a down pay­ment for a new pact with a US part­ner.
Jazz is hand­ing off the cash and promis­ing $800 mil­lion more in a bil­lion-dol­lar bet that the drug can carve a straight path from pos­i­tive Phase II da­ta right in­to the lu­cra­tive mar­ket for small cell lung can­cer — a tough field for drug hunters. Out of the $800 mil­lion, $250 mil­lion is re­served for reg­u­la­to­ry ap­provals as they steer the drug to a po­ten­tial 2020 launch.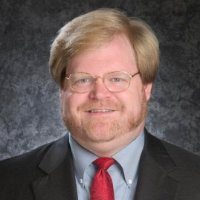 Bruce Cozadd
At AS­CO last sum­mer Phar­ma­Mar laid out a pos­i­tive 35.2% over­all re­sponse rate from their Phase II tri­al test­ing the drug as a sec­ond-line ther­a­py. All of those were par­tial re­spons­es. But when the re­searchers nar­rowed the field to what they de­ter­mined were the most sen­si­tive pa­tients — fol­low­ing a chemo-free in­ter­val — the re­sponse rate surged to 45%.
The me­di­an PFS was 4.6 months for the sen­si­tive group and the over­all sur­vival rate in the sub­pop­u­la­tion was 11.9 months.
The drug trig­gers apop­to­sis by in­hibit­ing RNA poly­merase II and block­ing trans-ac­ti­vat­ed tran­scrip­tion.
Bruce Cozadd, CEO of Jazz Phar­ma­ceu­ti­cals, says he's ready to roll:
We are look­ing for­ward to com­mer­cial­iz­ing lur­binecte­din in the U.S., as SCLC is an area of sig­nif­i­cant un­met med­ical need giv­en lim­it­ed late-stage treat­ment op­tions and we be­lieve lur­binecte­din may of­fer pa­tients with re­lapsed SCLC a mean­ing­ful treat­ment op­tion.