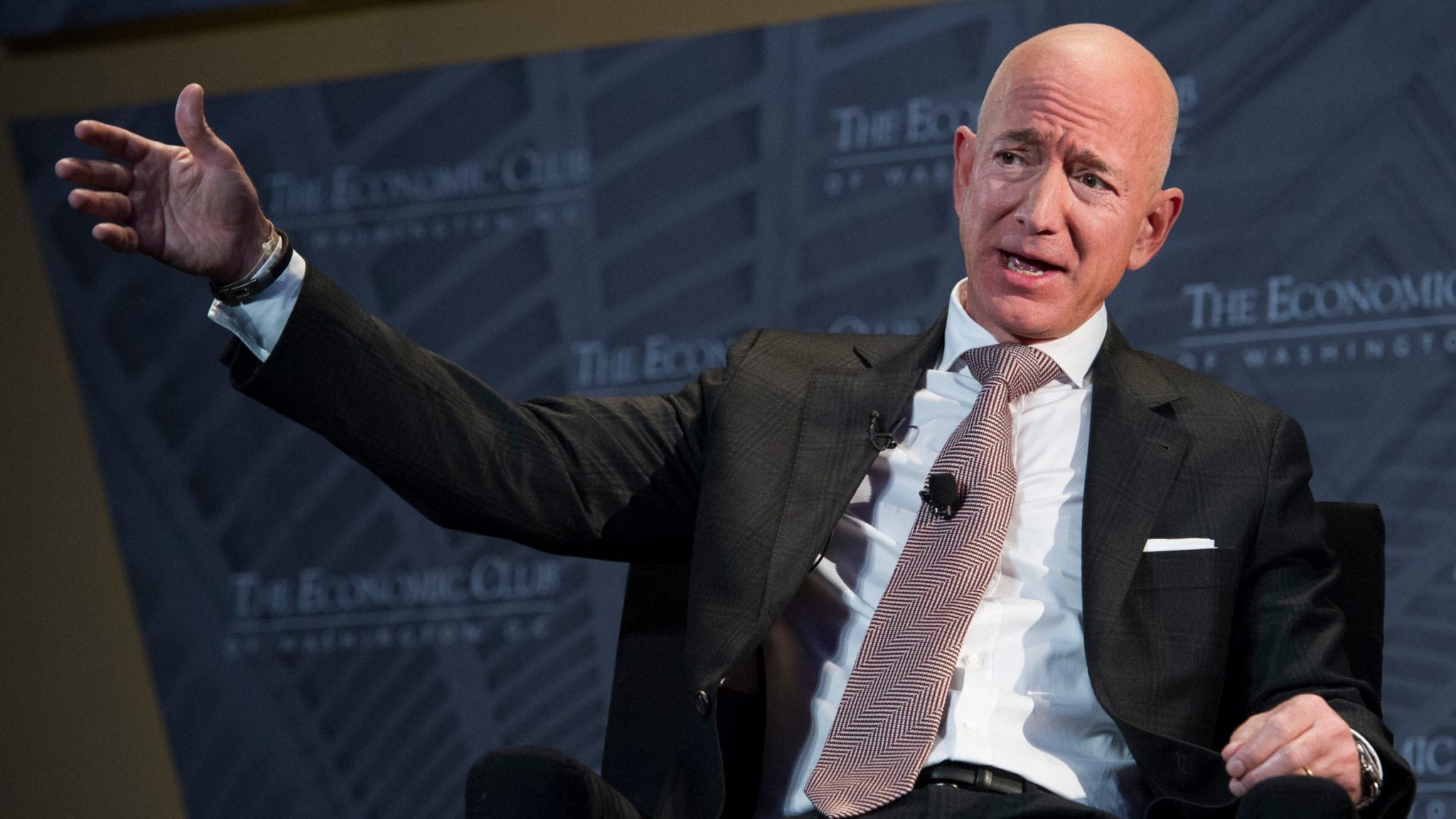 Jeff Be­zos teams with Bill Gates to fund new and bet­ter ways to di­ag­nose Alzheimer's
The world's wealth­i­est man is chip­ping in­to a new fund from one of the oth­er rich­est men on the plan­et to fi­nance a hunt for new, bet­ter and cheap­er ways to di­ag­nose Alzheimer's.
E-tail mogul Jeff Be­zos — along­side his es­tranged wife MacKen­zie — added $15 mil­lion to the $35 mil­lion Bill Gates helped put to­geth­er for the di­ag­nos­tics work be­ing done by the Alzheimer's Drug Dis­cov­ery Foun­da­tion.
Gates dove in­to the field back in the fall of 2017, com­mit­ting $50 mil­lion of his non­prof­it foun­da­tion's cash and $50 mil­lion from his per­son­al for­tune to in­vest in a new ap­proach to the dis­ease, urg­ing a re­turn to ba­sic re­search in the hunt for new ideas about what caus­es Alzheimer's, push­ing past amy­loid be­ta — which has been a non­starter to date — and tau, the oth­er pop­u­lar tar­get.
As Gates not­ed in a blog about the new work, di­ag­nos­ing Alzheimer's has been ex­pen­sive and dif­fi­cult, of­ten re­ly­ing on spinal taps. But he spot­light­ed sev­er­al new pro­grams un­der­way to de­vel­op cheap and sim­ple new di­ag­nos­tics, which would make it faster and far more ef­fi­cient to re­cruit pa­tients and test new drugs — a field lit­tered with one tri­al dis­as­ter af­ter the next.
Gates high­light­ed the work Wash­ing­ton Uni­ver­si­ty re­searcher Randy Bate­man has been do­ing to cre­ate a sim­ple blood test for the mem­o­ry-wast­ing dis­ease, while Rho­da Au is work­ing on a test that would use a per­son's voice to de­ter­mine whether they suf­fered from the dis­ease, and what stage they were at.
They now have the back­ing of some deep, deep pock­ets look­ing to fund the ex­plo­ration of fresh ideas.
---
Im­age: Cliff Owen. AP