Je­re­my Levin joins the biotech IPO rush, gain­ing $75M for Ovid's R&D game plan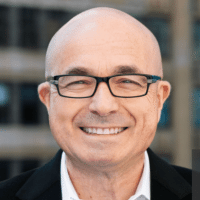 Je­re­my Levin, Ovid
Je­re­my Levin is once again run­ning a pub­lic com­pa­ny. His start­up Ovid Ther­a­peu­tics $OVID has suc­cess­ful­ly launched an IPO, rais­ing $75 mil­lion af­ter sell­ing 5 mil­lion shares at $15 each — the low end of the range.
The move came as Uro­gen saw its shares $URGN climb north af­ter rais­ing $58 mil­lion in an up­sized IPO. But the fi­nan­cial prize of the day went to Bio­haven $BHVN, which snagged $168 mil­lion af­ter sell­ing 9.9 mil­lion shares. Add it all up and you're look­ing at the first sol­id ev­i­dence that the IPO win­dow is widen­ing, with more such plays in the off­ing as some pa­tient com­pa­nies that have been bid­ing their time start to jump in on the ac­tion.
The burst of biotech IPOs comes af­ter the big boom of 2014 and 2015 fiz­zled in­to more of a steady trick­le. Some an­a­lysts had pegged 2017 as a like­ly re­peat of 2016, ex­pect­ing a cou­ple of dozen IPOs for the year. Now we'll get to see if the win­dow stays open, or turns stub­born again, mak­ing it dif­fi­cult for these plays come to fruition.
Levin, the for­mer busi­ness de­vel­op­ment chief at Bris­tol-My­ers dur­ing its hey­day, com­plet­ed a brief stint as Te­va CEO be­fore the board pushed him out of the com­pa­ny and in­to the biotech start­up busi­ness.
Ovid's two chief as­sets are OV101, now in ear­ly-stage test­ing for An­gel­man Syn­drome and Frag­ile X, and OV935, in Phase I for epilep­tic en­cephalopathies. Two oth­er pre­clin­i­cal pro­grams are still large­ly un­der wraps. OV101 came from Lund­beck in the spring of 2015 and the two com­pa­nies are now 50/50 part­ners on the de­vel­op­ment pro­gram. And Levin has made it clear that he'd like to do more cre­ative deals on oth­er ex­per­i­men­tal bio­phar­ma as­sets look­ing for a home — an in­creas­ing­ly com­mon fea­ture of the start­up world, of­fer­ing a short­cut in­to late-stage ef­forts.
Levin greet­ed the IPO with a cheer.
We're thrilled to an­nounce @OvidRx's IPO. This is the start of our jour­ney & I'm look­ing for­ward to every step. https://t.co/ozHcJiTx­Az

— Je­re­my Levin (@jmaxlevin) May 4, 2017