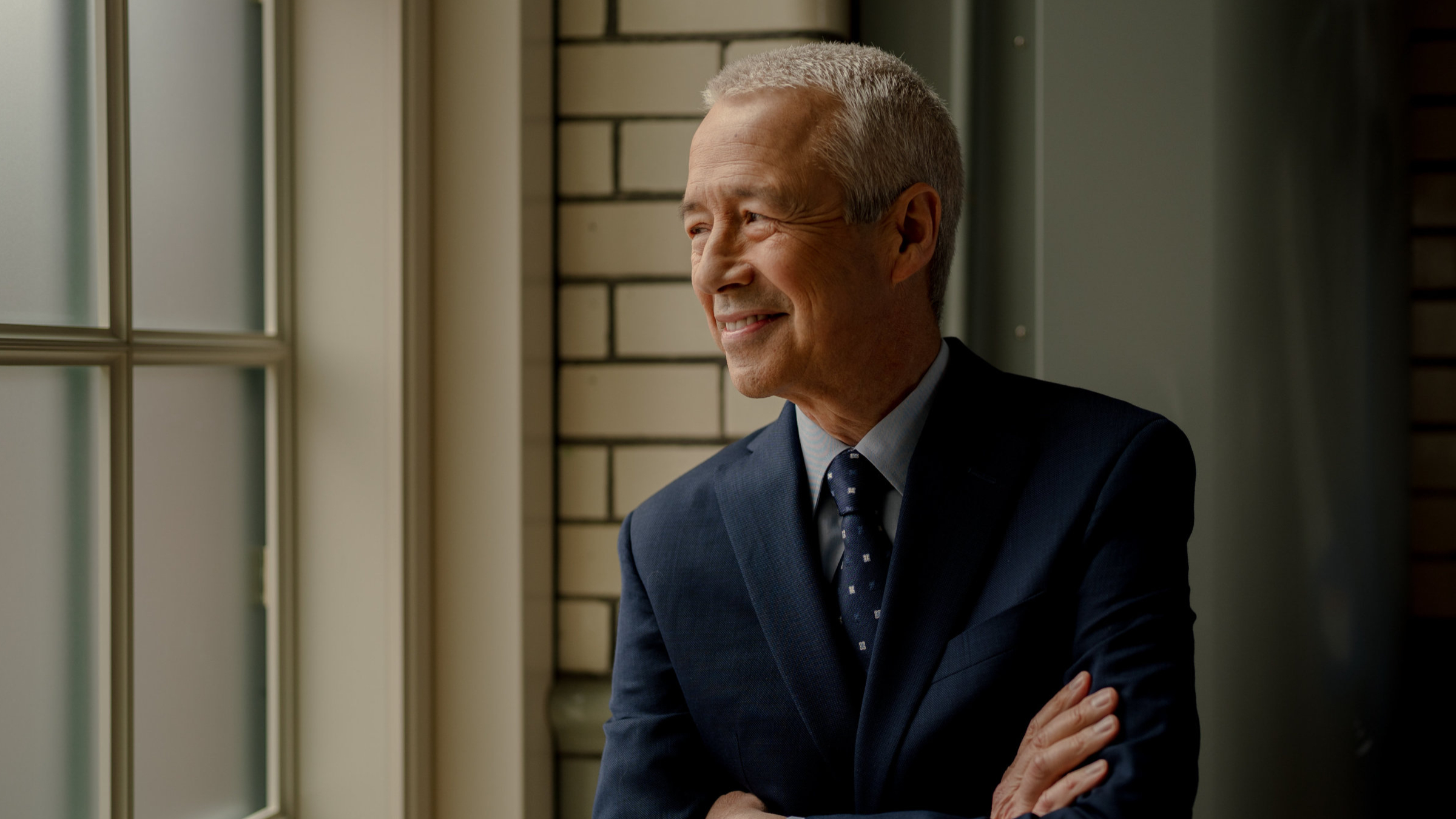 Joaquin Duato, J&J CEO (Amir Hamja/Bloomberg via Getty Images)
J&J coughs up $40.5M in New Hamp­shire opi­oid set­tle­ment, evad­ing up­com­ing tri­al
J&J has agreed to shell out $40.5 mil­lion to set­tle New Hamp­shire state's al­leged claims over the com­pa­ny's role in fu­el­ing the US opi­oid cri­sis.
The state sued the com­pa­ny in 2018 al­leg­ing that J&J's sub­sidiaries "ag­gres­sive­ly mar­ket­ed" opi­oid painkillers and false­ly de­clared them as safer than al­ter­na­tives. The ac­cu­sa­tion in­clud­ed that J&J pro­mot­ed the false con­cept of pseudoad­dic­tion, which refers to des­per­ate drug-seek­ing that is caused not by true drug ad­dic­tion, but rather by un­der­treat­ment of pain. In ad­di­tion, the state al­leged the sub­sidiaries mis­rep­re­sent­ed that the opi­oids were rarely ad­dic­tive when used for chron­ic pain.
The state al­so al­leged the com­pa­ny mar­ket­ed opi­oids to doc­tors and pa­tients, mis­rep­re­sent­ing their ad­dic­tive prop­er­ties to treat chron­ic pain, and tar­get­ing vul­ner­a­ble groups like the el­der­ly, even though opi­oid use among the el­der­ly car­ries a height­ened risk of over­dose, in­jury and death.
J&J said it took the set­tle­ment step in or­der to "re­solve" the up­com­ing tri­al which was set to be­gin on Sep­tem­ber 12 in Mer­ri­mack Coun­ty, New Hamp­shire.
"This set­tle­ment is not an ad­mis­sion of li­a­bil­i­ty or wrong­do­ing and marks con­tin­ued progress in re­solv­ing opi­oid-re­lat­ed claims and lit­i­ga­tion by states, cities, coun­ties, and oth­er sub­di­vi­sions in the Unit­ed States. The Com­pa­ny will con­tin­ue to de­fend against any lit­i­ga­tion that the fi­nal agree­ment does not re­solve," the com­pa­ny said in a press re­lease.
Un­der the terms of the agree­ment, the com­pa­ny will pay $39 mil­lion, plus an ad­di­tion­al $1.5 mil­lion for which it will be re­im­bursed from the na­tion­wide set­tle­ment fund be­cause New Hamp­shire did not par­tic­i­pate in that set­tle­ment.
The state said it had de­cid­ed to stay out of the na­tion­al set­tle­ment as the opi­oid cri­sis in New Hamp­shire was par­tic­u­lar­ly se­vere and be­cause New Hamp­shire had al­ready de­vot­ed sig­nif­i­cant lit­i­ga­tion re­sources at the time the na­tion­al set­tle­ment was an­nounced.
"This res­o­lu­tion pro­vides a pos­i­tive step for­ward in en­sur­ing these dev­as­tat­ing busi­ness prac­tices are not re­peat­ed," Gov­er­nor Chris Su­nunu said in a state­ment.
The set­tle­ment im­pos­es a ban on J&J from sell­ing and man­u­fac­tur­ing opi­oids, a pro­mo­tion of opi­oids or opi­oid prod­ucts pre­scrip­tion sav­ings pro­grams.
In May, J&J an­nounced that it has reached a set­tle­ment with West Vir­ginia and agreed to pay $99 mil­lion to clear up claims spe­cif­ic to J&J's al­leged role in the state's opi­oid cri­sis.
Mean­while, J&J had al­ready reached a mas­sive set­tle­ment in­volv­ing dozens of states, throw­ing down $5 bil­lion along­side drug dis­trib­u­tors Amerisource­Ber­gen, Car­di­nal Health and McKesson in a $26 bil­lion deal meant to clear up most of any pend­ing lit­i­ga­tion.