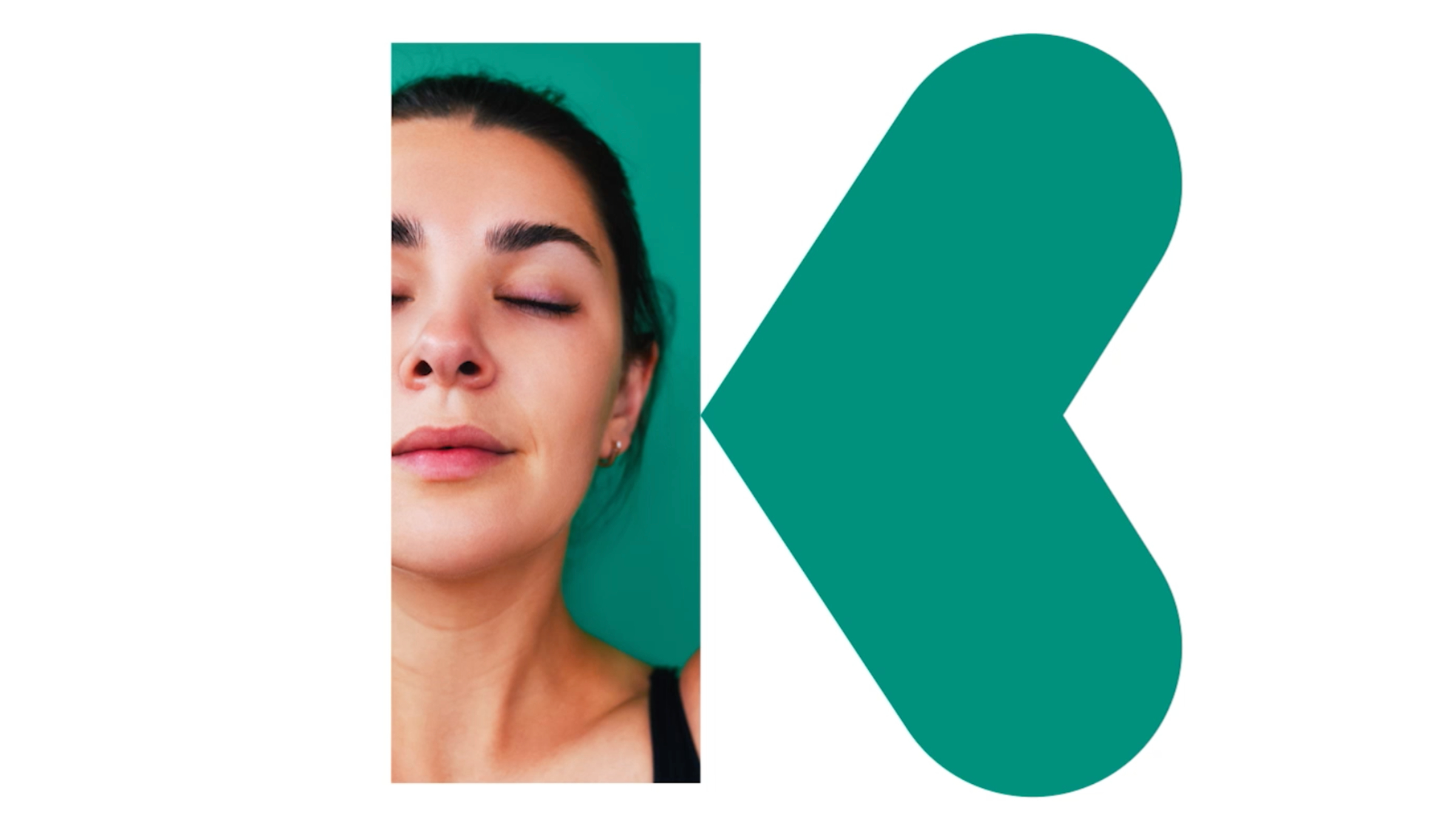 J&J's consumer health spinout has a new name, Kenvue, and a modern look for its well-known portfolio of brands including Tylenol and Neutrogena.
J&J de­buts Ken­vue as new name for $15B con­sumer health busi­ness spin­off
John­son & John­son's con­sumer health com­pa­ny has a new name, iden­ti­ty and pur­pose. Ken­vue is a com­bi­na­tion of "ken" mean­ing knowl­edge and "vue" a homonym of view, the com­pa­ny said on Wednes­day.
The $15 bil­lion con­sumer spin­off with house­hold sta­ple brands in­clud­ing Neu­tro­ge­na, Tylenol, Band-Aid and a line­up of ba­by care prod­ucts is set to be­come a sep­a­rate pub­licly trad­ed com­pa­ny by No­vem­ber 2023.
Along with the name, J&J is adopt­ing a dark green graph­i­cal­ly de­signed "K" as the brand lo­go. The squared-up rec­tan­gle in the first half of the let­ter is meant to rep­re­sent sci­en­tif­ic pre­ci­sion, while the round­ed sec­ond half re­sem­bling a side­ways heart shape is meant to evoke the warmth of care, J&J said in a press re­lease.
In an in­tro­duc­to­ry video, the "K" changes col­ors along­side its prod­ucts — turn­ing dif­fer­ent shades of blue for Neu­tro­ge­na and Lis­ter­ine, then yel­low-or­ange for Ba­by Sham­poo and red for Tylenol.
J&J used a small core team to de­vel­op and screen thou­sands of names be­fore set­tling on Ken­vue, a J&J Con­sumer Health spokesper­son said in an email. The name need­ed to work across lan­guages and cul­tures and clear trade­mark hur­dles, while al­so be­ing dis­tinc­tive and com­mu­ni­cat­ing core brand propo­si­tions, she said.
"We want­ed to cre­ate some­thing that could el­e­vate Ken­vue as a mod­ern, dig­i­tal-first com­pa­ny as well as cap­ture and show­case our in­cred­i­ble pur­pose in an in­stant," she said, adding that the curves in the sec­ond half of the K lo­go are re­flect­ed in the prod­ucts, ad­vis­ing "look close­ly to note the soft curves rep­re­sen­ta­tive of our Tylenol and Band-Aid brands."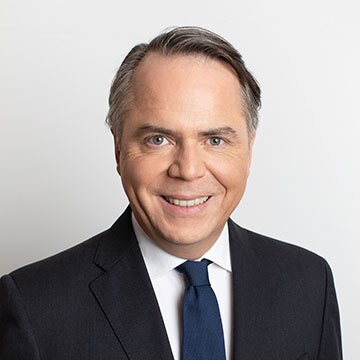 Thibaut Mon­gon
The new Ken­vue pur­pose is "Re­al­ize the ex­tra­or­di­nary pow­er of every­day care" which J&J con­sumer health CEO des­ig­nate Thibaut Mon­gon ex­plained in the press re­lease as re­lat­ing to "dai­ly self-care rit­u­als add up over time and have a pro­found cu­mu­la­tive im­pact on your well­be­ing. This is the ex­tra­or­di­nary pow­er of every­day care."
J&J is the lat­est big phar­ma com­pa­ny to spin off its con­sumer health busi­ness, fol­low­ing on the heels of GSK and Pfiz­er's joint con­sumer com­pa­ny Ha­le­on this sum­mer. Ha­le­on be­gan trad­ing as a sep­a­rate com­pa­ny in Ju­ly, and adopt­ed its own al­so bright green col­or in its black and green name lo­go.
J&J re­port­ed 2021 con­sumer health sales of $14.6 bil­lion, com­pared to $52 bil­lion for its much larg­er phar­ma busi­ness. In Ju­ly, it re­port­ed Q2 sales of $3.8 bil­lion for con­sumer health and $13.3 bil­lion for phar­ma prod­ucts. J&J's third busi­ness unit, med­ical de­vices, notched sales of $27 bil­lion in 2021 and $7 bil­lion in the most re­cent sec­ond quar­ter.
The pro­posed new con­sumer com­pa­ny name comes as J&J le­gal bat­tles con­tin­ue over one of its key con­sumer prod­ucts John­son & John­son Ba­by Pow­der. Af­ter years of lit­i­ga­tion with tens of thou­sands of cas­es still in court over al­le­ga­tions of its talc-based pow­der, J&J moved to spin out the talc li­a­bil­i­ties in­to a sep­a­rate com­pa­ny and filed for bank­rupt­cy ear­li­er this year.
The bank­rupt­cy move was ini­tial­ly ap­proved, al­though is now be­ing chal­lenged by plain­tiffs. J&J had al­ready re­moved talc from its US prod­ucts, but said in Au­gust it will switch to all-corn­starch ba­by pow­der prod­ucts glob­al­ly by the first quar­ter of 2023.