J&J pays $500M in cash to grab rights to a new star can­cer drug at ar­genx
J&J ex­ecs be­lieve they have found their next big can­cer drug.
Ear­ly Mon­day the phar­ma gi­ant an­nounced that it was pay­ing Bel­gium's ar­genx $500 mil­lion — $300 mil­lion as an up­front and $200 mil­lion for eq­ui­ty — to grab the world­wide com­mer­cial rights to cusat­uzum­ab (ARGX-110) to treat acute myeloid leukemia and high-risk myelodys­plas­tic syn­dromes. The deal al­so comes with $1.3 bil­lion in mile­stones.
The deal adds to J&J's grow­ing im­muno-on­col­o­gy group, adding an an­ti-CD70 check­point strat­e­gy to the mix. Ar­genx's share price $ARGX spiked 10% on the news in pre-mar­ket trad­ing.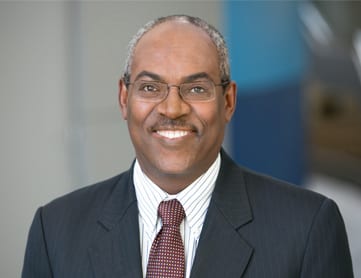 Yus­ri El­sayed
The Bel­gian biotech flagged stel­lar — but very ear­ly-stage — da­ta for this drug in the lead-up to ASH last week. In the Phase I por­tion of the study re­searchers tracked a 92% re­sponse rate and a stun­ning 42% com­plete re­sponse with min­i­mal resid­ual re­sponse among 12 pa­tients.
That's all very promis­ing, but it al­so cov­ers on­ly 12 pa­tients. J&J will al­so now co-de­vel­op the drug with ar­genx, throw­ing its am­bi­tious on­col­o­gy R&D group in­to the fray.
In the deal — which J&J's af­fil­i­ate Cilag inked — ar­genx is keep­ing co-pro­mo­tion rights in the US.
This new deal fol­lows a re­cent J&J deal with Chi­na's Leg­end Biotech on their BC­MA CAR-T, in which J&J pitched in $350 mil­lion in cash. That fol­lowed an­oth­er star turn, which was al­so com­plete­ly un­ex­pect­ed, at AS­CO in 2017. We're sched­uled to see more da­ta on that drug lat­er to­day.
J&J has done a string of big can­cer drug deals with block­buster up­fronts like this. One of them — apa­lu­tamide (ARN-509) for pre-metasta­t­ic prostate can­cer — is now a star late-stage ther­a­py. J&J picked up this drug with its $1 bil­lion deal for Aragon. These new drugs were part of one leg of the com­pa­ny's three-leg strat­e­gy for grow­ing rev­enue, with a promise that it can im­prove sig­nif­i­cant­ly on ex­ist­ing drugs — like Ste­lara, In­vokana and Xarel­to — while beef­ing up on a new core fo­cus on pul­monary ar­te­r­i­al hy­per­ten­sion through the Acte­lion buy­out.
"We be­lieve CD70 is an im­por­tant tar­get in the bi­ol­o­gy of se­lect can­cers, and we are ea­ger to ac­cel­er­ate the de­vel­op­ment of this in­no­v­a­tive an­ti­body to­geth­er with ar­genx," said Yus­ri El­sayed, vice pres­i­dent, hema­to­log­ic ma­lig­nan­cies dis­ease area leader, Janssen Re­search & De­vel­op­ment. "Phase 1/2 da­ta in acute myeloid leukemia showed the ac­tiv­i­ty of cusat­uzum­ab, and we hope to trans­late these find­ings to im­prove out­comes for pa­tients with myeloid ma­lig­nan­cies."