J&J-part­nered MeiraGTx aims at Bio­gen with new eye gene ther­a­py da­ta
Sev­er­al months af­ter Bio­gen tout­ed the first proof-of-con­cept da­ta from its $800 mil­lion eye gene ther­a­py, MeiraGTx and J&J are out with their own ear­ly da­ta for a ri­val treat­ment.
In a small Phase I/II tri­al for their gene ther­a­py for the de­gen­er­a­tive eye dis­ease x-linked re­tini­tis pig­men­tosa, MeiraGTx found that the 7 pa­tients in the two low­est dose co­horts saw their vi­sion im­prove on mul­ti­ple mea­sures for 6 months. The study will pro­vide the ba­sis for the New York biotech to move in­to a piv­otal Phase III for the gene ther­a­py that J&J paid $100 mil­lion to get in on last year.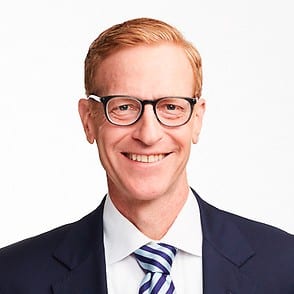 Jim List
"It's re­al­ly ex­cit­ing da­ta," Jim List, Janssen's glob­al ther­a­peu­tic head for car­dio­vas­cu­lar and meta­bol­ic dis­ease, told End­points News. "This shows the po­ten­tial of the ther­a­py to have an im­prove­ment in vi­sion from this treat­ment, but al­so for this to slow or halt the pro­gres­sion of the dis­ease, and that would be amaz­ing."
The re­tini­tis pro­gram is MeiraGTx's lead pro­gram and one of two ma­jor gene ther­a­py plays for the dis­or­der, which is gen­er­al­ly di­ag­nosed in ado­les­cence and caus­es slow de­te­ri­o­ra­tion in vi­sion for years af­ter. Bio­gen spent $877 mil­lion last year to ac­quire Night­star Ther­a­peu­tics and their gene ther­a­py pro­gram.
In Jan­u­ary, Bio­gen pub­lished a sim­i­lar set of Phase I/II da­ta for Night­star's treat­ment in Na­ture Med­i­cine, al­so show­ing that the drug was safe and that a sub­set of pa­tients saw im­prove­ment that was sus­tained over 3 to 6 months.
Like Bio­gen, MeiraGTx al­so found though that a sub­set of pa­tients ex­pe­ri­enced an in­flam­ma­to­ry re­sponse. Al­though that re­sponse was quick­ly re­solved with oral steroids, it ap­peared to in­ter­fere with the ef­fec­tive­ness of the drug. Pa­tients on the high­est dose of MeiraGTx's tri­al did not see a strong im­prove­ment, and the biotech will con­duct their Phase III with the low and in­ter­me­di­ate dose.
The 4 pa­tients on the in­ter­me­di­ate dose arms saw a reti­nal sen­si­tiv­i­ty in­crease of 1.02 db, and an in­crease of cen­tral vi­su­al field pro­gres­sion rate at 1.26 db/year. Cen­tral vi­su­al field pro­gres­sion rate im­proved 1.10 db/year for the low dos­es. For the high dose, both of those num­bers were neg­a­tive.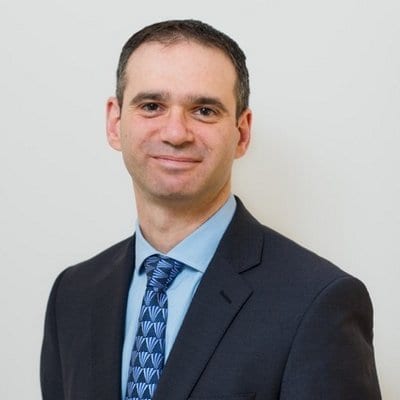 Michel Michaelides
Michel Michaelides, lead in­ves­ti­ga­tor and MeiraGTx's sci­en­tif­ic founder, said that Bio­gen did not look at some of the core mea­sures of vi­sion that they did. He al­so point­ed to the dif­fer­ence in im­prove­ments be­tween eyes. On­ly one of each pa­tients' eyes re­ceived ther­a­py – but cau­tioned that cross-tri­al com­par­isons were in­her­ent­ly fraught.
"I'm not sure they have such a clear dis­par­i­ty be­tween treat­ed and un­treat­ed," he said.
Michaelides al­so said pa­tients re­port­ed im­proved vi­sion, greater clar­i­ty, greater ease track­ing signs and read­ing on a com­put­er. There's no place­bo-con­trol for those met­rics yet and that will have to wait for Phase II. Still, Michaelides said the ear­li­er tri­als have al­ready start­ed chang­ing sci­en­tists' goals.
"It wasn't long ago where the am­bi­tion for de­gen­er­a­tive dis­eases was to slow halt pro­gres­sion, and what we're show­ing here is im­prove­ment," he said. "That's huge for pa­tients."