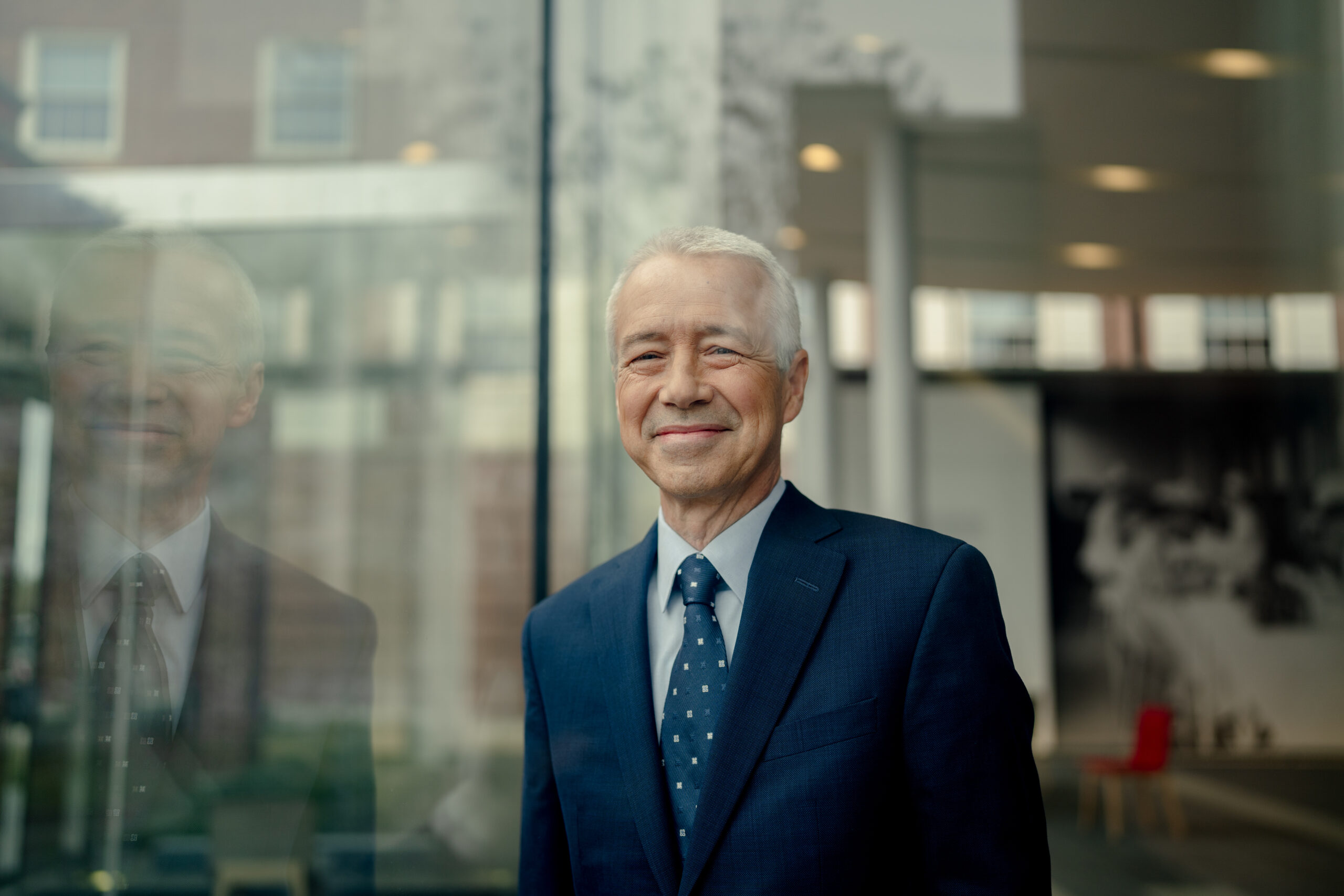 Joaquin Duato, J&J CEO (Amir Hamja/Bloomberg via Getty Images)
J&J re­it­er­ates 2025 sales goal de­spite loom­ing Ste­lara ex­clu­siv­i­ty loss, glob­al eco­nom­ic chal­lenges
John­son & John­son is dou­bling down on a mid-decade phar­ma sales goal, and it's plot­ting a way even as it los­es ex­clu­siv­i­ty on one of its main block­busters lat­er this year.
Joaquin Du­a­to — who be­came J&J's CEO last year af­ter Alex Gorsky stepped aside — re­peat­ed the com­pa­ny's tar­get for $60 bil­lion in phar­ma sales rev­enue by 2025 in an in­vestor call Tues­day morn­ing.
That fig­ure was laid out as a rev­enue goal for 2025 last year, when ex­ecs said on the Q3 earn­ings call that the tar­get num­ber was still pos­si­ble through what J&J had in sales and in its pipeline at the time.
Says Du­a­to:
In phar­ma­ceu­ti­cals, we will con­tin­ue de­liv­er­ing top line growth an­nu­al­ly, while dri­ving to­wards $60 bil­lion in rev­enue by 2025. We be­lieve we will be able to achieve our mar­ket growth in 2023 for the 12th con­sec­u­tive year, even in the face of Ste­lara's loss of ex­clu­siv­i­ty, and macro-eco­nom­ic chal­lenges.
That growth over the next few years, Du­a­to added, will be dri­ven by the drugs in J&J's ex­ist­ing port­fo­lio such as Darza­lex and Trem­fya, along­side new launch­es such as Carvyk­ti and Tec­vayli.
Dur­ing a Q&A in re­sponse to a ques­tion about an­a­lysts mod­el­ing 2025 sales low­er than J&J's fore­cast, the chief ex­ec­u­tive brought up a dis­con­nect be­tween the two pre­dic­tions, not­ing that the phar­ma is pri­mar­i­ly putting its weight be­hind its mul­ti­ple myelo­ma port­fo­lio.
In the mean­time, J&J's phar­ma sales in Q4 last year slipped 7.4% com­pared to 2021, re­port­ing $13.1 bil­lion in sales ver­sus $14.2 bil­lion in 2021. For the en­tire year, the phar­ma di­vi­sion made $52.5 bil­lion in sales, com­pared to 2021 sales of $51.6 bil­lion.
The com­pa­ny point­ed out on the call that while growth was dri­ven by Darza­lex and Trem­fya, it was off­set by de­creas­es in Rem­i­cade and Zyti­ga sales due to loss of ex­clu­siv­i­ty, and an over­all de­crease in sales of Im­bru­vi­ca. World­wide Rem­i­cade and Zyti­ga sales fell by ap­prox­i­mate­ly 37% and 50% re­spec­tive­ly, while Im­bru­vi­ca fell by 18% world­wide — and 27% in the US.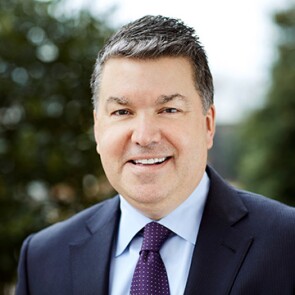 Joseph Wolk
CFO Joseph Wolk elab­o­rat­ed a lit­tle bit more on J&J's pri­or­i­ties mov­ing for­ward: ad­di­tion­al in­vest­ment in R&D, com­mit­ment to div­i­dends and "strate­gic ac­qui­si­tions," not­ing the phar­ma's re­cent pur­chase of medtech com­pa­ny Abio­med late last year for $16.6 bil­lion.
Wolk then not­ed on the call that the Big Phar­ma ex­pects to lose ex­clu­siv­i­ty for Ste­lara lat­er this year. Du­a­to told an an­a­lyst ask­ing about what J&J is see­ing in terms of com­pe­ti­tion that while the com­pa­ny is mon­i­tor­ing the sit­u­a­tion, "there's no ap­proved biosim­i­lars at the time."
Ad­di­tion­al­ly:
We ex­pect the ero­sion curve of Ste­lara to be slight­ly steep­er than that of Rem­i­cade — giv­en the evo­lu­tion of the biosim­i­lar mar­ket, and the fact that Ste­lara is a self-ad­min­is­tered prod­uct. When we think about Ste­lara in the US, we see the sales of Ste­lara flat to de­clin­ing.
Be­yond J&J di­rect­ly, an­a­lysts with Cowen not­ed Tues­day that while J&J did not pro­vide a sub­stan­tive up­date about the CAR­TI­TUDE-4 study (oth­er than J&J not giv­ing a spe­cif­ic time­line due to it be­ing an event-dri­ven study), Leg­end told Cowen that the tri­al did hit the pre-spec­i­fied events for analy­sis. Blind­ed da­ta analy­sis is now on­go­ing, and they pre­dict both J&J and Leg­end to an­nounce topline da­ta by the end of Jan­u­ary or ear­ly Feb­ru­ary.
And the plan for Ken­vue, J&J's planned con­sumer health spin­out that re­cent­ly filed for sep­a­ra­tion, is to fin­ish the sep­a­ra­tion and turn it in­to its own com­pa­ny by the end of the year, Du­a­to added.