J&J re­ports sec­ond HIV vac­cine reg­i­men fail­ure in 18 months
Af­ter more than four decades, there is still no ap­proved HIV vac­cine. And an­oth­er so-called mo­sa­ic reg­i­men has end­ed in dis­ap­point­ment.
John­son & John­son's Janssen unit said Wednes­day that an in­de­pen­dent da­ta and safe­ty mon­i­tor­ing team found the Big Phar­ma's reg­i­men to be in­ef­fec­tive at pre­vent­ing HIV in­fec­tion com­pared to place­bo. The drug de­vel­op­er re­port­ed no safe­ty is­sues.
With that, J&J end­ed the Phase III Mo­saico study, which en­rolled 3,900 cis­gen­der men and trans­gen­der in­di­vid­u­als in Ar­genti­na, Brazil, Italy, Mex­i­co, Pe­ru, Poland, Puer­to Ri­co, Spain and the US. Peo­ple in the tri­al who con­tract­ed the virus were giv­en "prompt HIV treat­ment and care," the com­pa­ny said.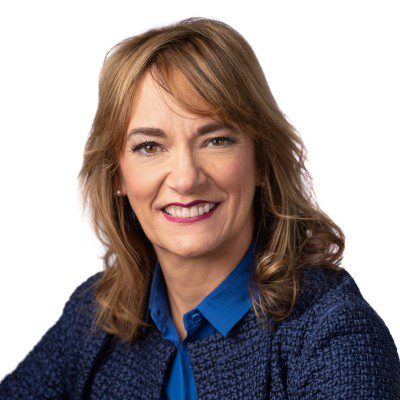 Pen­ny Heaton
"We are dis­ap­point­ed with this out­come and stand in sol­i­dar­i­ty with the peo­ple and com­mu­ni­ties vul­ner­a­ble to and af­fect­ed by HIV," Janssen's vac­cines R&D leader, Pen­ny Heaton, said in a state­ment. "Though there have been sig­nif­i­cant ad­vances in pre­ven­tion since the be­gin­ning of the glob­al epi­dem­ic, 1.5 mil­lion peo­ple ac­quired HIV in 2021 alone, un­der­scor­ing the high un­met need for new op­tions and why we have long worked to tack­le this glob­al health chal­lenge."
Re­searchers gave par­tic­i­pants a tetrava­lent vac­cine known as Ad26.Mos4.HIV, us­ing a com­mon-cold virus, via an in­tra­mus­cu­lar in­jec­tion on days 1, 3, 6 and 12, and a bi­va­lent vac­cine, which in­cludes Ad­ju­vant­ed Clade C gp140 and Mo­sa­ic gp140, at months six and 12, ac­cord­ing to a clin­i­cal­tri­als.gov study en­try.
Janssen, oth­er bio­phar­mas and re­searchers have for decades tried to cre­ate an ef­fec­tive vac­cine for HIV, but none have made it across the reg­u­la­to­ry fin­ish line. Mul­ti­ple treat­ment op­tions have been avail­able for decades, as have pre­ven­ta­tive mea­sures known as PrEP, but on­ly a few vac­cine at­tempts have come close to suc­cess.
As part of the study, clin­ic staffers asked com­mu­ni­ty mem­bers if they were in­ter­est­ed in PrEP. If they didn't choose PrEP, they were con­sid­ered for the tri­al, ac­cord­ing to study co­or­di­na­tor the HIV Vac­cine Tri­als Net­work, at Fred Hutch.
"We on­ly en­rolled par­tic­i­pants not on PrEP af­ter they had been giv­en an au­then­tic choice to go on PrEP, with bar­ri­ers re­moved to ac­cess­ing these drugs," said study co-chair Su­san Buch­binder, a Uni­ver­si­ty of Cal­i­for­nia, San Fran­cis­co clin­i­cal pro­fes­sor, in a state­ment. "One thing we've clear­ly learned from study par­tic­i­pants is that peo­ple want a choice, and that a vac­cine will be an im­por­tant op­tion for those who don't want PrEP."
A dif­fer­ent vac­cine reg­i­men from Janssen failed the Phase II Im­boko­do study last year. That can­di­date used the same tech be­hind the phar­ma gi­ant's Covid-19 shot, which is large­ly on its way out from the US mar­ket.
At the time of the Im­boko­do tri­al stop­page, the da­ta and safe­ty mon­i­tor­ing board rec­om­mend­ed Mo­saico con­tin­ue be­cause it was test­ing a slight­ly dif­fer­ent reg­i­men and was be­ing in­ves­ti­gat­ed in a dif­fer­ent pa­tient pop­u­la­tion.
In ear­ly 2020, a reg­i­men from Sanofi and GSK al­so missed the bar in a Phase IIb/III tri­al that en­rolled 5,407 peo­ple in South Africa.
While the late-stage pipeline has now dwin­dled, oth­er groups are in ear­li­er phas­es of test­ing new vac­cines, in­clud­ing Mod­er­na, Vir Biotech­nol­o­gy, the Na­tion­al In­sti­tutes of Health and Gilead-al­lied Aelix Ther­a­peu­tics.