J&J shrugs off deals with Aduro that were worth up to $1.2B. Set­back forces shift to No­var­tis al­liance now
Back in the spring of 2014, J&J inked the first of two li­cens­ing pacts for the year with Aduro, look­ing to ben­e­fit from the biotech's ap­proach to treat­ing can­cer. Al­to­geth­er the phar­ma gi­ant con­tributed a $30 mil­lion up­front, eq­ui­ty mon­ey as well as up to $1.2 bil­lion in mile­stones.
And in one swift move they wiped the ta­ble clean last week and walked.
Post­ed in­side an SEC fil­ing, Aduro not­ed that J&J told them they were bow­ing out on Sep­tem­ber 25. ADU-214, ADU-741 and GVAX Prostate will soon re­vert back to Aduro, as J&J al­so aban­dons any rights to its at­ten­u­at­ed Lis­te­ria tech for lung and prostate can­cer.
J&J's ex­it leaves the com­pa­ny in ear­ly-stage de­vel­op­ment, with a lead pro­gram for ADU-S100, a lead STING path­way ac­ti­va­tor. In one ear­ly study, their drug is com­bined with the PD-1 check­point from No­var­tis.
No­var­tis paid $200 mil­lion to get that re­la­tion­ship start­ed, with an­oth­er $500 mil­lion in goal mon­ey.
The past year has in­clud­ed a va­ri­ety of set­backs for Aduro.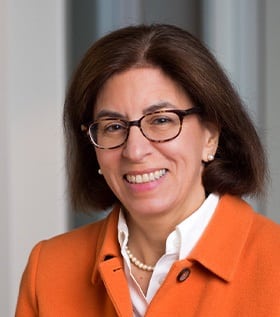 Na­tal­ie Sacks
Late last year the biotech not­ed that it was aban­don­ing CRS-207 — which had been on par­tial hold ear­li­er — af­ter it failed to per­form well in tri­als for mesothe­lioma, ovar­i­an, and gas­tric can­cer. And then just days ago their CMO, Na­tal­ie Sacks, re­signed. Aduro of­fered no ex­pla­na­tion for her de­par­ture at the time.