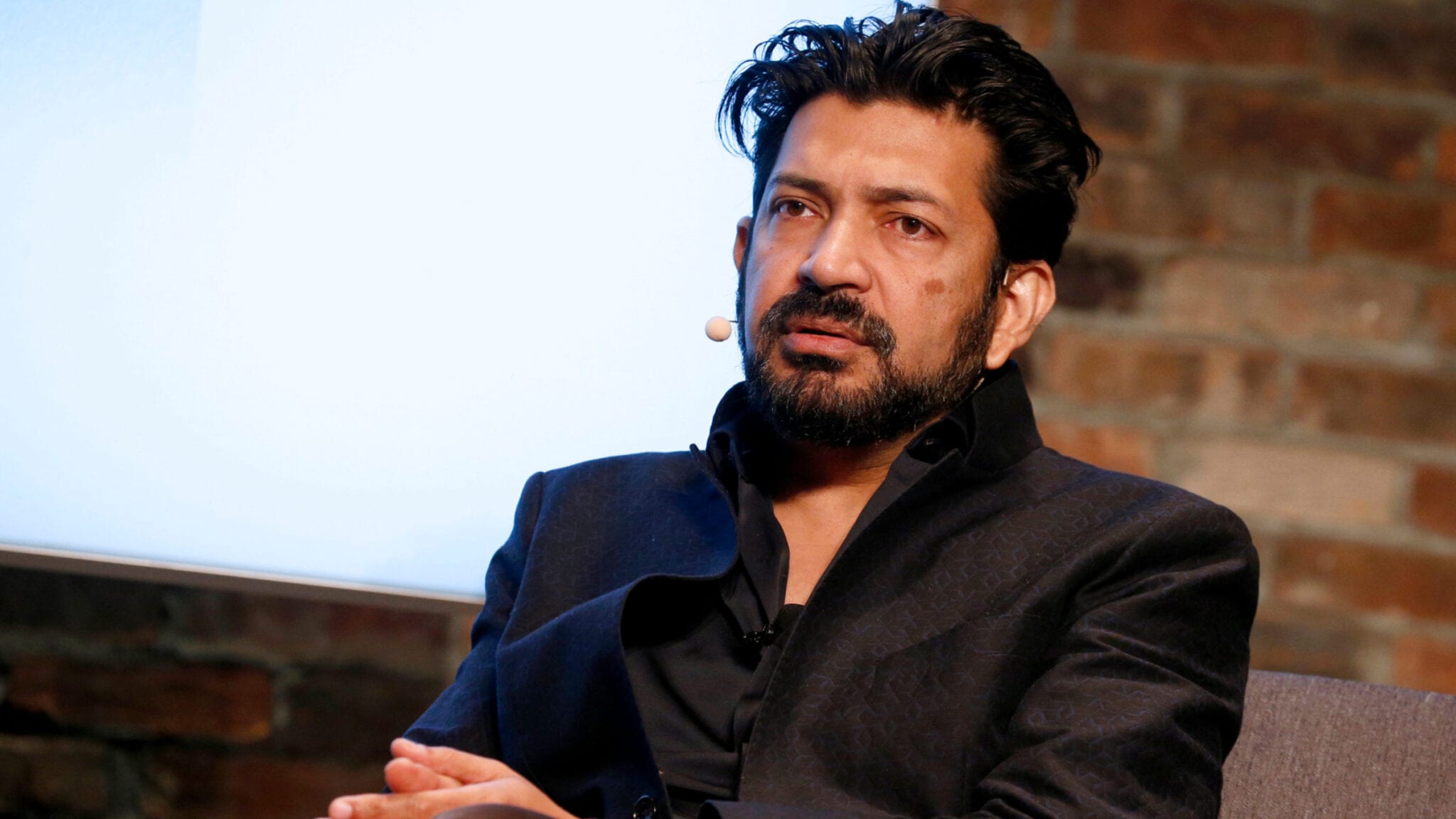 Sid Mukherjee (Photo by Brian Ach/Getty Images for The New Yorker)
J&J, Sid Mukher­jee's Vor team up to pair bis­pecifics with en­gi­neered stem cells for blood can­cer
J&J is one of many Big Phar­ma drug­mak­ers chas­ing the gold­en goose in on­col­o­gy bis­pecifics, with some ear­ly pos­i­tive re­sults in lung can­cer to show for it. Now, look­ing to break through in blood can­cer, J&J is pair­ing up with a pre­co­cious stem cell play­er to part­ner with its pipeline.
J&J's Janssen unit has tapped Vor Bio­phar­ma, the brain­child of Co­lum­bia on­col­o­gist and best­selling au­thor Sid Mukher­jee, to pair the drug gi­ant's bis­pe­cif­ic an­ti­bod­ies with Vor's en­gi­neered stem cells in a mar­riage the com­pa­nies hope will change the game in treat­ing acute myeloid leukemia.
De­tails on the deal were scarce with no fi­nan­cial terms dis­closed and lit­tle in­for­ma­tion on fu­ture mile­stones, but the com­pa­nies did note they would keep all rights and own­er­ship of their re­spec­tive pro­grams and plat­forms.
It's the lat­est in a string of deals for Vor, which is work­ing on "in­vis­i­ble" stem cell trans­plants the biotech thinks will al­low ad­vanced cell ther­a­pies like CAR-T to more ef­fec­tive­ly at­tack blood can­cer.
Last month, the biotech signed a mul­ti­year deal with Pitts­burgh-based Abound Bio to ac­cess its plat­form of sin­gle- and mul­ti-tar­get CAR-Ts to com­bine with Vor's pipeline. The biotechs will ini­tial­ly tar­get acute myeloid leukemia and think that a mul­ti-tar­get­ed CAR-T paired with an HSC trans­plant could be a path to bet­ter treat­ing hard-to-hit can­cer.
Vor's lead pro­gram is VOR33, an HSC the biotech is study­ing so­lo and as a pair­ing with CD33 tar­get­ing CAR-T can­di­date VCAR33, which it in-li­censed from the NIH, in IND en­abling stud­ies in AML.
J&J, for its part, is one of many Big Phar­ma play­ers look­ing for a leg up in the bis­pe­cif­ic space amid a gold rush for next-gen on­col­o­gy drugs. Its lead bis­pe­cif­ic, an EGFR/MET an­ti­body dubbed ami­van­tam­ab, demon­strat­ed some ear­ly ef­fi­ca­cy in lung can­cer, whet­ting in­vestors' ap­petites over the drug­mak­er's hopes there.
At this year's AS­CO, J&J rolled out ear­ly da­ta show­ing ami­van­tam­ab and small-mol­e­cule TKI drug laz­er­tinib post­ed a me­di­an du­ra­tion of re­sponse of 9.6 months in pa­tients with non-small cell lung can­cer with ex­on 19 dele­tion or L858R mu­ta­tion that hadn't pre­vi­ous­ly un­der­gone chemo but pre­vi­ous­ly failed on As­traZeneca's Tagris­so.
It's a mea­ger up­date for J&J's com­bo af­ter the drugs post­ed a 100% com­plete re­sponse — and whet­ted in­vestors' ap­petites — at last year's ES­MO for EGFR-mu­tat­ed NSCLC pa­tients who were treat­ment-naïve. In the re­lapsed set­ting, a 45-pa­tient co­hort hit a 36% con­firmed re­sponse rate with 1 com­plete re­sponse and 15 par­tial.