J&J woos Mer­ck­'s Math­ai Mam­men to helm of phar­ma R&D, Hait takes over on ex­ter­nal in­no­va­tion
J&J is ex­e­cut­ing a change­up in the lead­er­ship of its multi­bil­lion-dol­lar R&D group.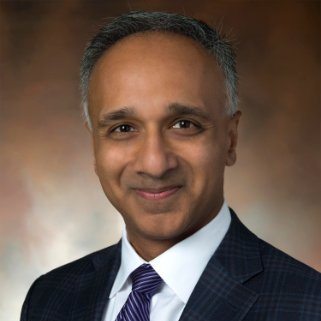 Math­ai Mam­men
The phar­ma gi­ant, which re­cent­ly sig­naled plans to ex­pand its drug pipeline — which costs about $7 bil­lion a year to op­er­ate (the to­tal R&D bud­get was $9.1 bil­lion last year)— re­cruit­ed Mer­ck SVP Math­ai Mam­men to take Bill Hait's role as phar­ma R&D chief, ac­cord­ing to a state­ment out Wednes­day night.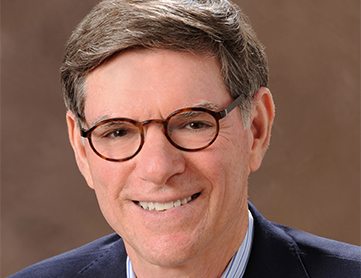 Bill Hait
Hait, mean­while, is switch­ing to a new job as glob­al head of ex­ter­nal in­no­va­tion, a role that en­com­pass­es a net­work of part­ner­ing teams that span the plan­et, ab­sorb­ing dozens of new part­ner­ships each year in one of the in­dus­try's most am­bi­tious out­reach ef­forts.
J&J, with one of the world's top 5 R&D ops, is plan­ning to do this trans­fer in stages. Mam­men, who joined Mer­ck from Ther­a­vance in ear­ly 2016, is join­ing J&J lat­er this month and then mov­ing up to phar­ma R&D chief at the be­gin­ning of 2018.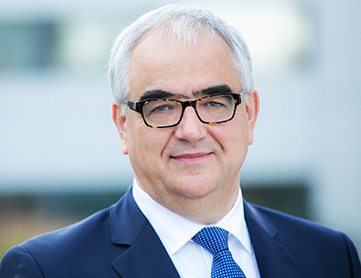 Paul Stof­fels
Mam­men's new role will have him re­port­ing di­rect­ly to J&J chief sci­en­tif­ic of­fi­cer Paul Stof­fels.
Mam­men will now be in charge of keep­ing an am­bi­tious new promise by Joaquin Du­a­to, J&J's world­wide chair­man for phar­ma­ceu­ti­cals, to see J&J's brand­ed drug mar­ket main­tain a clip of 5% an­nu­al growth through 2020 — even as pub­lic and pri­vate pay­ers in the US press new chal­lenges to what new and old drugs cost.
Un­der Hait, J&J's R&D group put a ma­jor fo­cus on on­col­o­gy, with a slate of new drugs like Darza­lex, apa­lu­tamide (ARN-509), Ze­ju­la (ni­ra­parib) and ta­la­co­tuzum­ab for AML. Some of these were picked up in a se­ries of bil­lion-dol­lar deals backed by a qui­et but per­sis­tent group of drug de­vel­op­ers not­ed for some ma­jor wins in re­cent years.
Days ago Hait told re­porters that the com­pa­ny ex­pects 14 new meds to ar­rive on the mar­ket in next five years, with 50 line ex­ten­sions on al­ready ap­proved ther­a­pies. And he in­clud­ed a full slate of po­ten­tial block­busters.
Stof­fels, mean­while, has been field­ing teams of deal­mak­ers in glob­al of­fices in­side Lon­don, Shang­hai, Boston/Cam­bridge and the Bay Area, all in­ter­con­nect­ed with gi­ant screen con­nec­tions for in­ter­con­ti­nen­tal meet­ings. He's cre­at­ed a 24/7 op­er­a­tion that not on­ly scouts for ma­jor new pro­grams it can li­cense, but a host of part­ner­ships where the plan is to wait pa­tient­ly, play a sup­port role and see what these up-and-com­ers can ac­com­plish. Hait will now play a ma­jor role in over­see­ing that group as J&J con­tin­ues to reach out­side to find new ideas.