J&J's fa­vorite CAR-T de­vel­op­er, cur­rent­ly owned by a Chi­nese CRO, is lay­ing the ground­work for US IPO
Gen­Script, the low-pro­file own­er of CAR-T dark horse Nan­jing Leg­end Biotech, is hatch­ing a plan to spin out its fa­mous sub­sidiary and shoot for a US IPO.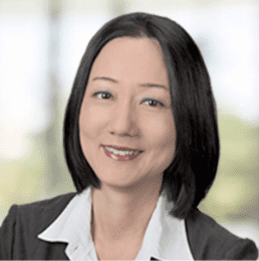 Yuan Xu
The con­tract re­search or­ga­ni­za­tion dis­closed its pro­pos­al in a fil­ing to the Hong Kong Stock Ex­change, where it's been list­ed since late 2015. With the HKEX's bless­ing, Leg­end Biotech has sub­mit­ted a draft reg­is­tra­tion state­ment to the SEC, it wrote.
Leg­end was a vir­tu­al un­known un­til it turned up at AS­CO in 2017 with ear­ly da­ta on its BC­MA CAR-T con­tender show­ing a 100% ob­jec­tive re­sponse rate and a 94% clin­i­cal re­mis­sion rate among a small group of mul­ti­ple myelo­ma pa­tients. J&J was so im­pressed that it dropped $350 mil­lion in cash to part­ner on that pro­gram, now JNJ-68284528.
An anti­gen found on the sur­face of B cells, BC­MA has since be­come one of the hottest tar­gets in im­muno-on­col­o­gy, with more than two dozen oth­er de­vel­op­ers vy­ing for a place in CAR-T, along­side a hand­ful in the CD3 bis­pe­cif­ic and the an­ti­body-drug con­ju­gate fields.
Bris­tol My­ers Squibb, through part­ner­ship Cel­gene had with blue­bird, has a fron­trun­ner in ide-cel, per­haps bet­ter known as bb2121.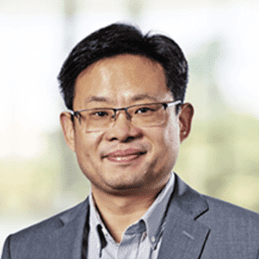 Frank Fan
Ex­pect con­tin­ued de­bate on how J&J and Leg­end's can­di­date mea­sures up. While the mid-stage num­bers from the LEG­END-2 study pre­sent­ed at ASH 2018 (88% ORR, 74% com­plete re­sponse rate re­port­ed at ASH in 2018) fell from the ear­ly, awe-in­spir­ing lev­els, ex­ecs man­aged to con­vince the EMA to hand down its prized PRIME des­ig­na­tion based on a more en­cour­ag­ing pic­ture paint­ed by CAR­TI­TUDE-1. Those lat­est re­sults, pre­sent­ed at ASH last year, sug­gest­ed once again a 100% re­sponse rate among pa­tients who've had a me­di­an of five (and at least three) pri­or treat­ments.
One thing we know for sure is that Leg­end had grown to be a ma­jor fac­tor in Gen­Script's val­u­a­tion. Fol­low­ing Leg­end's big break three years ago, Gen­Script's stock price jumped five-fold to HKD30 at its peak. And when an ob­scure in­vest­ment firm pub­lished a scathing short re­port ac­cus­ing Leg­end of ma­nip­u­lat­ing its ear­ly da­ta, its shares nose­dived, re­bound­ing on­ly af­ter a staunch de­fense was is­sued.
That all sets the op­er­a­tions, led by CEO Yuan Xu and CSO/founder Frank Fan, up for an in­de­pen­dent path. But the terms of the spin­off has yet to be de­ter­mined, Gen­Script cau­tioned:
Share­hold­ers and po­ten­tial in­vestors of the Com­pa­ny should be aware that there is no as­sur­ance that the Pro­posed Spin-off will take place or as to when it may take place.
In­vestors ap­peared to have tak­en that ad­vice. The stock trad­ed down on Tues­day, cur­rent­ly sit­ting at HKD16.6.