J&J's IL-23 star guselkum­ab grabs the spot­light in PhI­II pso­ri­a­sis show­down
J&J has long had high hopes for its an­ti-in­flam­ma­to­ry IL-23 drug guselkum­ab. And to­day in Vi­en­na they de­tailed the first round of Phase III da­ta for se­vere plaque pso­ri­a­sis that ex­plains why.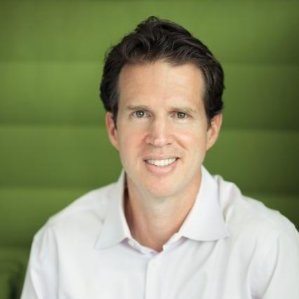 Philippe Sza­pary, Janssen
In­ves­ti­ga­tors say this drug not on­ly hand­i­ly beat a place­bo, it al­so out­stripped the megablock­buster Hu­mi­ra in key mea­sures of ef­fi­ca­cy. And that will help po­si­tion the phar­ma gi­ant as it starts to line up reg­u­la­to­ry ap­provals for a new ther­a­py that's like­ly head­ed in­to a heav­i­ly com­pet­i­tive mar­ket.
In the VOY­AGE 1 study, J&J says that the co-pri­ma­ry end­points were met at week 16, with 85.1% of pa­tients re­ceiv­ing guselkum­ab 100 mg at weeks 0 (the start of ther­a­py) and 4 and then every eight weeks achiev­ing cleared (IGA 0) or min­i­mal dis­ease (IGA 1) com­pared with 6.9% of pa­tients re­ceiv­ing place­bo. Near­ly three-quar­ters of pa­tients re­ceiv­ing guselkum­ab (73.3%) achieved a PASI 90 re­sponse, or near com­plete skin clear­ance, com­pared with 2.9% of pa­tients re­ceiv­ing place­bo.
That's al­so good news for Mor­phoSys, which part­nered with J&J on the drug.
All ma­jor sec­ondary end­points in VOY­AGE 1 achieved sta­tis­ti­cal sig­nif­i­cance in com­par­isons of guselkum­ab with Hu­mi­ra (adal­i­mum­ab). Here's the sum­ma­ry:
At week 16, fol­low­ing three in­jec­tions of guselkum­ab and ten in­jec­tions of adal­i­mum­ab, sig­nif­i­cant­ly high­er pro­por­tions of pa­tients re­ceiv­ing guselkum­ab achieved IGA 0/1 and PASI 90 (85.1 per­cent and 73.3 per­cent, re­spec­tive­ly) com­pared with pa­tients re­ceiv­ing adal­i­mum­ab (65.9 per­cent and 49.7 per­cent, re­spec­tive­ly). At week 24, the pro­por­tion of pa­tients who achieved a PASI 90 re­sponse was sig­nif­i­cant­ly high­er in the guselkum­ab group com­pared with the adal­i­mum­ab group (80.2 per­cent vs. 53.0 per­cent, re­spec­tive­ly). High­er lev­els of skin clear­ance among the guselkum­ab group con­tin­ued through weeks 24 and 48, with sig­nif­i­cant­ly more pa­tients re­ceiv­ing guselkum­ab achiev­ing IGA 0/1 and PASI 90, as well as mea­sures of full skin clear­ance, as in­di­cat­ed by a 100 per­cent im­prove­ment in PASI score (PASI 100) or an IGA score of 0, com­pared with adal­i­mum­ab.
J&J is look­ing to in­crease its pres­ence in a mar­ket where it's been build­ing sales for Ste­lara while main­tain­ing an old main­stay, Rem­i­cade, an an­ti-TNF drug like Hu­mi­ra. This new drug is slat­ed to ar­rive as biosim­i­lars for both of the old drugs are an­gling to hit the mar­ket, though Ab­b­Vie has vowed to fight to the bit­ter end over Hu­mi­ra's patent pro­tec­tion.
"I think (guselkum­ab) ac­tu­al­ly works bet­ter than what we had seen from the da­ta in Phase II," says Philippe Sza­pary, the VP of im­munol­o­gy clin­i­cal de­vel­op­ment at Janssen, who says both the PASI 90 and clear­ance rates are high­er than the mid-stage re­sults, which may be ex­plained by an ex­tra load­ing dose used in Phase III.
That dif­fer­ence has helped es­tab­lish "good main­te­nance over time" with a rel­a­tive­ly quick on­set for many that could help demon­strate to pa­tients that they're on the right track.
Even with da­ta from two more late-stage tri­als on track for a lat­er re­lease, Sza­pary says that J&J is on track for reg­u­la­to­ry sub­mis­sions by the end of this year.
"There's a lot more to come out," Sza­pary adds, as J&J lays out its case that this drug is bi­o­log­i­cal­ly avail­able to a wide range of pa­tients, from front­line use on to oth­ers.
This fast-mov­ing field has seen plen­ty of dra­ma over the past year. At one point As­traZeneca and Am­gen thought they were on track with bro­dalum­ab, then in­ci­dents of sui­ci­dal ideation drove Am­gen out and per­suad­ed As­traZeneca to sell rights to the drug to a trou­bled Valeant, which won a re­cent pan­el vote.
In the mean­time, Eli Lil­ly made it on­to the mar­ket with Taltz (ix­ek­izum­ab) with No­var­tis out with the first new con­tender, Cosen­tyx. Mer­ck is still in the clin­ic with MK-3222.