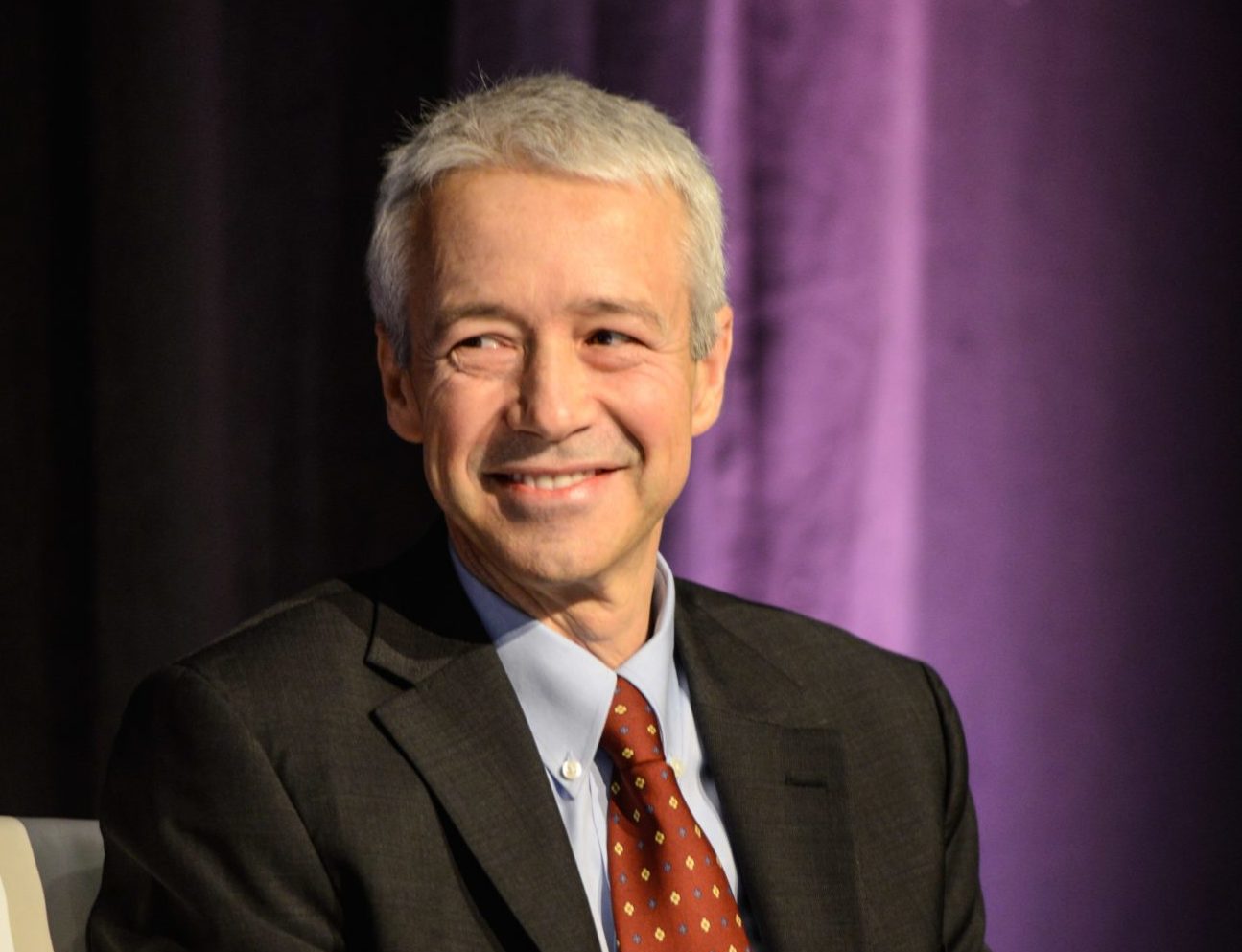 J&J pitch­es its top 11 drugs in the pipeline — with a peak sales promise of $1B-plus
Joaquin Du­a­to at an End­points News event in San Fran­cis­co on Jan­u­ary 10, 2017
---
Over the last six years, J&J has nailed 11 new drug ap­provals. Look­ing for­ward over the next five years, the phar­ma gi­ant is fore­cast­ing that it can dou­ble that, with more than 10 new ap­provals for block­buster meds out of its late-stage pipeline. And it needs them all to keep up with an am­bi­tious growth fore­cast for its phar­ma di­vi­sion rev­enue.
Joaquin Du­a­to, J&J's world­wide chair­man for phar­ma­ceu­ti­cals, com­mit­ted to see­ing J&J's brand­ed drug mar­ket main­tain a clip of 5% an­nu­al growth through 2020, de­spite some stiff "head­winds" on prices — "where price growth is flat­ten­ing" — with three ap­provals slat­ed for 2017 and four more which the phar­ma gi­ant ex­pects to ush­er in­to the mar­ket in 2018.
These new drugs are one leg of the com­pa­ny's three-leg strat­e­gy for grow­ing rev­enue, with a promise that it can im­prove sig­nif­i­cant­ly on ex­ist­ing drugs — like Ste­lara, In­vokana and Xarel­to — while beef­ing up on a new core fo­cus on pul­monary ar­te­r­i­al hy­per­ten­sion through the Acte­lion buy­out.
Bill Hait, glob­al head of R&D, said he ex­pects 14 new meds to ar­rive in next five years, with 50 line ex­ten­sions on al­ready ap­proved ther­a­pies.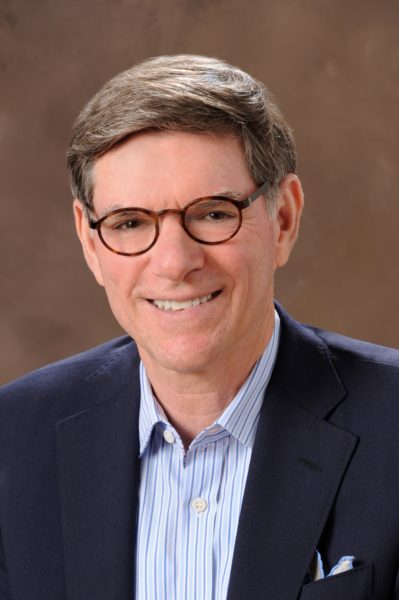 Bill Hait
First up, the two new im­munol­o­gy drugs al­ready filed for ap­proval and well known to in­vestors: guselkum­ab for pso­ri­a­sis; and sirukum­ab for rheuma­toid arthri­tis.
The next nine po­ten­tial block­busters cov­er a range of core fo­cus­es, with a ma­jor con­cen­tra­tion on on­col­o­gy. They are:
Apa­lu­tamide (ARN-509) for pre-metasta­t­ic prostate can­cer. J&J picked up this drug with its $1 bil­lion deal for Aragon.
Es­ke­t­a­mine for treat­ment-re­sis­tant de­pres­sion. This is an in­tranasal ver­sion of ke­t­a­mine, a horse tran­quil­iz­er and well known par­ty drug (Spe­cial K) known for rapid on­set with a host of side ef­fects.
Ta­la­co­tuzum­ab (JNJ-56022473/CSL362) for acute myeloid leukemia. This drug, orig­i­nal­ly from CSL, us­es Xen­cor's an­ti­body tech.
Erdafi­tinib (an FGFR In­hibitor) for sol­id tu­mors.
Ni­ra­parib for prostate can­cer. Al­ready ap­proved in the US ear­li­er this year as Ze­ju­la, J&J picked up com­mer­cial rights on this PARP in­hibitor in a $500 mil­lion deal.
Ime­tel­stat for myelofi­bro­sis. Geron re­vealed a few weeks ago that J&J's re­view of the da­ta from two stud­ies of its drug ime­tel­stat war­rant­ed con­tin­ued work in myelodys­plas­tic syn­dromes and myelofi­bro­sis. But the phar­ma gi­ant $JNJ is still re­serv­ing the right to quit if the da­ta doesn't hold up lat­er in the year. That's not a big vote of con­fi­dence.
Pi­modi­vir (JNJ-3872) for in­fluen­za A. J&J picked up this one from Ver­tex in 2014. Not much has been heard about it since then.
Lu­mic­itabine (JNJ-1575) for res­pi­ra­to­ry syn­cy­tial virus (RSV) in­fec­tion. J&J got this in their $1.75 bil­lion buy­out of Alios in 2014, which al­so net­ted drugs for hep C — a mar­ket that is be­ing flat­tened by some very ef­fec­tive cures.
JNJ-7922 (orex­in-2 an­tag­o­nist) for ad­junc­tive treat­ment for ma­jor de­pres­sive dis­or­der. This is a new one on me.
Ge­off Meacham at Bar­clays gave J&J's pre­sen­ta­tion to­day sol­id marks for the longterm, but he sees an up­hill strug­gle at the phar­ma gi­ant as it wres­tles with some dis­ap­point­ing rev­enue num­bers. His note:
JNJ's in­creas­ing em­pha­sis on on­col­o­gy (Darza­lex, apa­lu­tamide, ni­ra­parib, ta­la­co­tuzum­ab for AML) is a pos­i­tive step, which should of­fer bet­ter pric­ing pro­tec­tion vs. oth­er ther­a­peu­tic cat­e­gories such as im­munol­o­gy (biosim­i­lars) and di­a­betes (SGLT-2s). JNJ is tar­get­ing above-mar­ket growth over the next decade, which we think is like­ly achiev­able, but our sense is that in­vestor con­vic­tion is low in con­vert­ing the port­fo­lio from lega­cy as­sets to new launch­es (e.g. apa­lu­tamide for Zyti­ga, guselkum­ab/sirukum­ab for Rem­i­cade). In­deed, while there is like­ly a sus­tained pe­ri­od of ac­cel­er­a­tion of in­ter­nal­ly dri­ven, or­gan­ic growth in the in­ter­me­di­ate-to-longer term, the next 1-2 years may be tough with the pend­ing Acte­lion deal pro­vid­ing a fix but not one that is like­ly to dri­ve mul­ti­ple ex­pan­sion.
It's im­por­tant to re­mem­ber that the suc­cess rate for Phase III drugs is about 50%, and pay­ers have been rad­i­cal­ly al­ter­ing the land­scape for new drug prices. That all presents J&J with some big po­ten­tial pit­falls along the way to achiev­ing its goals. But with a $7 bil­lion an­nu­al bud­get for R&D, Du­a­to and Hait want in­vestors to know what they can ex­pect for the mon­ey.