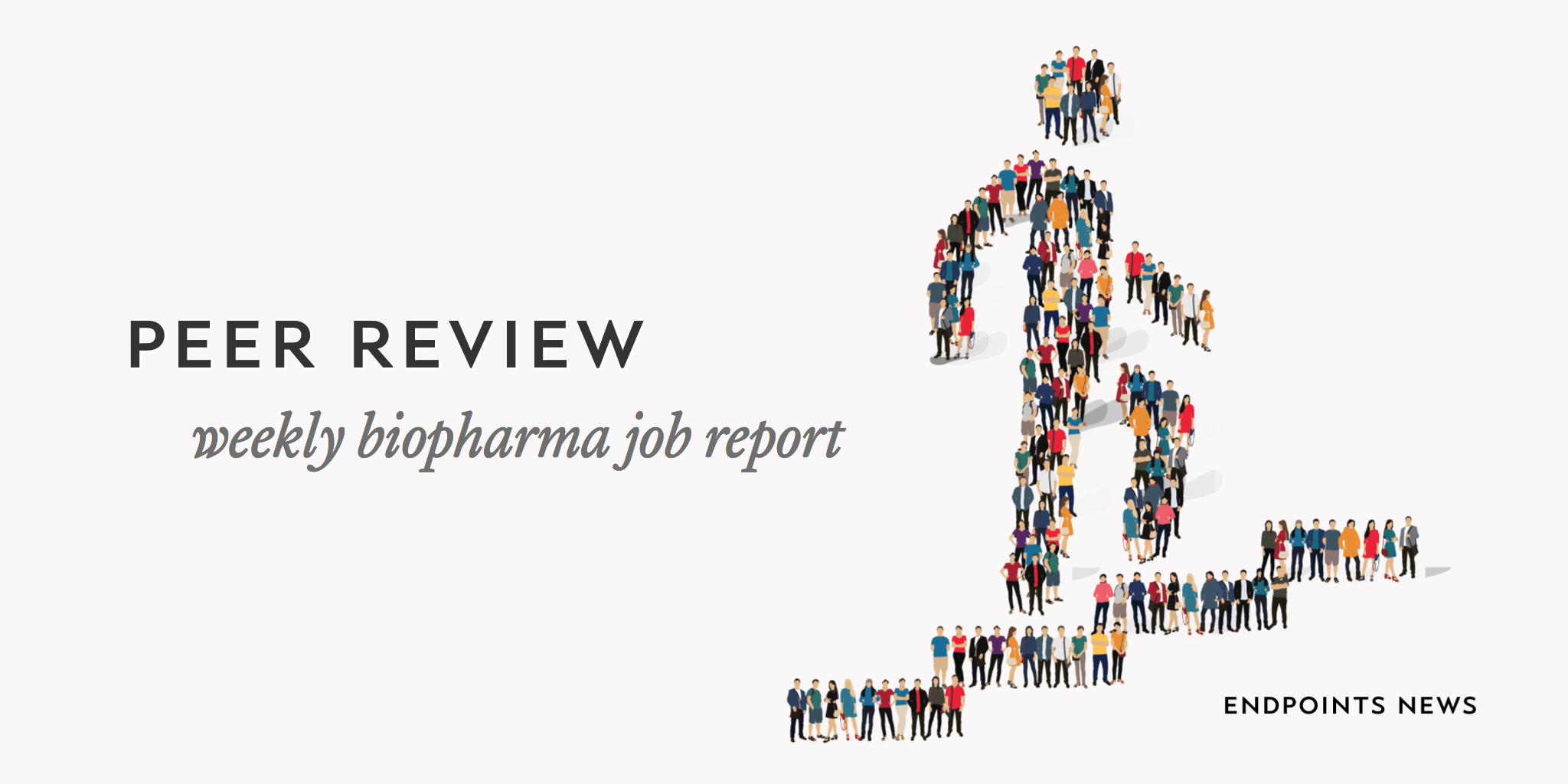 John Kaiser finds next CEO role at Duke spin­out Evecx­ia; Im­muno­core vet Namir Has­san moves to I/O biotech Zel­lu­na
→ Duke spin­out Evecx­ia has re­cruit­ed bio­phar­ma vet John Kaiser to steer clin­i­cal and busi­ness plans for its 5-hy­drox­ytryp­to­phan slow-re­lease de­pres­sion treat­ment. This will be his third time in a CEO role. Af­ter leav­ing a 28-year sales and mar­ket­ing ca­reer at Eli Lil­ly, Kaiser found­ed and ran a now-de­funct biotech, then had a stint as in­ter­im CEO at Cere­cor, where he had or­ches­trat­ed sev­er­al li­cens­ing deals as chief busi­ness of­fi­cer (Cere­cor is al­so de­vel­op­ing, among oth­er things, a de­pres­sion drug). Evecx­ia is now in the clin­ic with EVX-101, a first-line ad­junc­tive treat­ment for de­pressed pa­tients re­spond­ing in­ad­e­quate­ly to con­ven­tion­al an­ti­de­pres­sants, though it's un­clear ex­act­ly what stage they are in.
→ Steven Paul has de­cid­ed to ex­tend a 35-year track record with one last shot at a big de­vel­op­ment pro­gram. He is the new chief ex­ec­u­tive of Karuna, a start­up which wants to show that one of the drugs he once cham­pi­oned at Eli Lil­ly can now be read­ied for prime time as a sig­nif­i­cant new an­ti-psy­chot­ic for schiz­o­phre­nia — and then some. Paul, who's been serv­ing as chair­man at Karuna, stepped down near the be­gin­ning of the year as CEO of Voy­ager, the gene ther­a­py start­up he co-found­ed.
→ Strug­gling to shed a bad rep for a string of ethics scan­dals capped by the ex­plo­sive ac­cu­sa­tions of sev­er­al US Sen­a­tors that com­pa­ny ex­ecs re­cent­ly mis­rep­re­sent­ed the cozy re­la­tion­ship be­tween for­mer CEO Joe Jimenez and Pres­i­dent Don­ald Trump's per­son­al at­tor­ney Michael Co­hen, No­var­tis is once again look­ing to clean up its act. CEO Vas Narasimhan has re­cruit­ed a promi­nent Ger­man at­tor­ney to lead their ethics, risk and com­pli­ance ef­forts.
Klaus Moos­may­er will now be charged with keep­ing the com­pa­ny clear of any new ethics scan­dals, which have come fast and fre­quent­ly at the phar­ma gi­ant. The lawyer has spent the past few years as chief com­pli­ance of­fi­cer at Siemens and chairs the An­ti-Cor­rup­tion Task­force of the Busi­ness and In­dus­try Ad­vi­so­ry Com­mit­tee at the Or­ga­ni­za­tion for Eco­nom­ic Co-op­er­a­tion and De­vel­op­ment. Moos­may­er is tak­ing the place of Shan­non Thyme Klinger, new­ly pro­mot­ed to group gen­er­al coun­sel in the wake of Fe­lix Ehrat's abrupt res­ig­na­tion dur­ing the cri­sis that hit No­var­tis as it strug­gled with rev­e­la­tions about their $1.2 mil­lion in pay­ments to Co­hen.
→ The ex­o­dus of top ex­ecs out of a high-per­form­ing Gilead is con­tin­u­ing. The biotech not­ed Tues­day night that Chief Med­ical Of­fi­cer An­drew Cheng is leav­ing the com­pa­ny "to pur­sue an­oth­er op­por­tu­ni­ty." As of now, we don't know what that oth­er op­por­tu­ni­ty is, but Gilead $GILD has re­cent­ly seen the de­par­ture of chief R&D ex­ec Nor­bert Bischof­berg­er (to a start­up) as well as the an­nounced ex­its of CEO John Mil­li­gan and long­time com­pa­ny ex­ec John Mar­tin, ex­ec­u­tive chair­man.
Cheng plans to stay on to Sep­tem­ber 7 to help with the tran­si­tion, ac­cord­ing to Gilead. Mean­while Gregg Al­ton has been ap­point­ed to the new­ly cre­at­ed po­si­tion of chief pa­tient of­fi­cer while Di­ana Brainard was pro­mot­ed to Se­nior Vice Pres­i­dent, HIV and Emerg­ing Vi­ral In­fec­tions. Cheng joined Gilead 19 years ago to lead the com­pa­ny's de­vel­op­ment-stage pro­grams in HIV/AIDS. He was named Ex­ec­u­tive Vice Pres­i­dent in 2015 and CMO in March.
→ Af­ter tak­ing off the past 7 months to trav­el the world and spend time with fam­i­ly, for­mer Foun­da­tion Med­i­cine ex­ec Steve Kaf­ka is join­ing the start­up foundry Third Rock Ven­ture as their lat­est ven­ture part­ner. Kaf­ka has spent the bulk of his ca­reer in fi­nance and op­er­a­tions at var­i­ous bio­phar­ma out­fits, most re­cent­ly serv­ing as pres­i­dent and COO of Foun­da­tion. This will be Kaf­ka's first post in the VC world, but that's not un­usu­al for Third Rock part­ners, which prides it­self on op­er­at­ing like a "start­up stu­dio." "For me, the ear­ly-stage com­pa­ny build is the best part," Kaf­ka told us. "To be able to go do that again — and again and again — sounds so in­cred­i­bly fun and im­pact­ful to me."
→ Al­ler­gan $AGN has re­cruit­ed top can­cer ex­ec­u­tive Charles Hugh-Jones, the guy who's been lead­ing Pfiz­er On­col­o­gy as CMO, to serve as the phar­ma gi­ant's new se­nior vice pres­i­dent and chief med­ical of­fi­cer. The move comes just 16 months af­ter Hugh-Jones joined Pfiz­er's on­col­o­gy arm. Be­fore that, he was a long timer at Sanofi in New Jer­sey, where he held sev­er­al ex­ec­u­tive roles, end­ing up at chief med­ical of­fi­cer in North Amer­i­ca. The move to Al­ler­gan will take Hugh-Jones back to New Jer­sey, as the new gig is at Al­ler­gan's US head­quar­ters in Madi­son. There, he'll be re­port­ing to ex­ec­u­tive vice pres­i­dent and chief R&D of­fi­cer David Nichol­son.
→ Af­ter walk­ing away from a long ca­reer in Big Phar­ma last year — on­ly to bail from his start­up of choice on­ly 10 months lat­er — ex-Pfiz­er ex­ec Geno Ger­mano is back on the move. The re­spect­ed bio­phar­ma chief has joined New York-based Elu­ci­da On­col­o­gy, a tiny Cor­nell spin­out work­ing on some fas­ci­nat­ing nanopar­ti­cle tech with ap­pli­ca­tions in can­cer. At Elu­ci­da, Ger­mano will serve as pres­i­dent and CEO — the first full-time post he's tak­en up since his ab­bre­vi­at­ed stint at In­trex­on, the flashy syn­thet­ic bio start­up he ex­it­ed from last No­vem­ber.
At Pfiz­er, he cul­ti­vat­ed a $14 bil­lion op­er­a­tion and over­saw a port­fo­lio of drugs span­ning sev­er­al ther­a­peu­tics ar­eas. He al­so worked at the top of Pfiz­er's on­col­o­gy and spe­cial­ty care busi­ness units and di­rect­ed the in­te­gra­tion of in­dus­try gi­ant Wyeth af­ter the mas­sive $68 bil­lion ac­qui­si­tion.
→ As Sig­ilon CEO Paul Wot­ton leaves the post to han­dle a fam­i­ly health is­sue, the com­pa­ny is putting Roge­rio Vi­val­di — a for­mer se­nior ex­ec at Biover­a­tiv ahead of the Sanofi buy­out ear­li­er this year — in his place at the helm. It will be Vi­val­di's job now to get the start­up in the clin­ic, look­ing to move the up­start's stem cell ther­a­py pipeline be­yond its ini­tial for­ays in­to di­a­betes, he­mo­phil­ia and lyso­so­mal stor­age dis­or­ders. An en­docri­nol­o­gist by train­ing, Vi­val­di had been ex­ec­u­tive vice pres­i­dent, chief glob­al ther­a­peu­tic op­er­a­tions of­fi­cer at Biover­a­tiv. Vi­val­di al­so co-found­ed and helmed Min­er­va Ther­a­peu­tics.
→ Af­ter ris­ing up the ranks at British T cell re­cep­tor biotech Im­muno­core, Namir Has­san is mov­ing to Nor­way for his next gig in TCR. As chief sci­en­tif­ic of­fi­cer of Oslo-based Zel­lu­na Im­munother­a­py, Has­san is re­spon­si­ble for both man­ag­ing the ex­ist­ing port­fo­lio and lead­ing ef­forts to ex­pand it, all the while build­ing out the re­search team and fa­cil­i­ties. Im­muno­core, a biotech uni­corn not­ed for scor­ing a stun­ning $320 mil­lion Se­ries A, had seen the de­par­tures of CEO Eliot Forster and CFO Paul Fry in the past few months.
→ Now that Pfenex $PFNX looks set to file an NDA for its For­teo me-too, chief med­ical and sci­en­tif­ic of­fi­cer Hu­bert Chen is turn­ing in his no­tice. The San Diego-based com­pa­ny said that while they are search­ing for a suc­ces­sor, his de­par­ture will not af­fect the tra­jec­to­ry of PF708 as they be­lieve their lead as­set al­ready has the FDA's bless­ing. Be­sides, he will re­main as an ad­vi­sor, sup­port­ing Pfenex's reg­u­la­to­ry in­ter­ac­tions. Be­sides PF708, Jazz-part­nered Pfenex is de­vel­op­ing a hodge­podge of "ther­a­peu­tic equiv­a­lents," biosim­i­lars and vac­cines.
→ Al­lo­gene Ther­a­peu­tics has en­list­ed an­oth­er es­teemed bio­phar­ma ex­ec in its am­bi­tious plan to bring the first al­lo­gene­ic CAR-T can­cer ther­a­pies to mar­ket. Named chief de­vel­op­ment of­fi­cer, Susie Jun is tasked with ac­cel­er­at­ing clin­i­cal de­vel­op­ment of Al­lo­gene's pre­clin­i­cal as­sets by lever­ag­ing her ex­pe­ri­ence in trans­la­tion­al re­search. Well versed in hema­tol­ogy and on­col­o­gy, Jun had di­rect­ed clin­i­cal re­search at Am­gen and Gilead be­fore land­ing at her most re­cent role in Ab­b­Vie-Stem­cen­trx.
→ Hav­ing seen through Ar­mo Bio­sciences' promis­ing im­muno-on­col­o­gy drug all the way to an ac­qui­si­tion by Eli Lil­ly, Joseph Lev­eque has found his next stop at Syn­thorx. While his deep I/O ex­per­tise — honed dur­ing stints at Bris­tol-My­ers Squibb and Mer­ck KGaA where he took a front-row seat in the de­vel­op­ment of Op­di­vo, Yer­voy and Baven­cio — made him a stand­out for the job, the new CMO will al­so be re­spon­si­ble for dri­ving the au­toim­mune ap­pli­ca­tions of Syn­thorx's par­tial­ly syn­thet­ic bi­o­log­ics. The start­up, based in San Diego, builds its tech on a syn­thet­ic DNA base pair en­gi­neered by Scripps pro­fes­sor Floyd Romes­berg that has the po­ten­tial to tweak pro­teins by in­tro­duc­ing nov­el amino acids.
→ Long­time in­vest­ment banker An­tho­ny Gib­ney is jump­ing to the CBO seat at Achillion $ACHN for a change. Hav­ing ob­served the com­pa­ny from the oth­er side of the ta­ble as co-head of the biotech team at Leerink, Gib­ney will now be in­volved in cor­po­rate strat­e­gy, busi­ness de­vel­op­ment, in­vestor re­la­tions and cor­po­rate com­mu­ni­ca­tions. Bri­an Di­Do­na­to, an­oth­er for­mer banker, has been hired to work un­der Gib­ney.
→ Car­ol Suh is the lat­est mem­ber of the biotech in­vest­ment team at Arch Ven­ture Part­ners, where she's worked as a con­sul­tant/in­tern since Feb­ru­ary. Fresh out of Stan­ford's busi­ness school, the 28-year-old has pre­vi­ous­ly worked on Ma­gen­ta Ther­a­peu­tics' launch and, be­fore that, served as an in­no­va­tion fel­low at Glax­o­SmithK­line spe­cial­iz­ing in stem cell and re­gen­er­a­tive med­i­cines.
→ We now know where Alan Mus­so is go­ing af­ter Bel­licum. Pelo­ton Ther­a­peu­tics has tapped the sea­soned fundrais­er as its first CFO. The Dal­las-based com­pa­ny, which is de­vel­op­ing what it hopes will be a first-in-class can­cer drug, is al­so count­ing on Mus­so for in­vestor re­la­tions, ac­count­ing, hu­man re­sources, in­for­ma­tion sys­tems, and op­er­a­tions.