John Mendlein steps in to help fo­cus on the big pic­ture at a fast-grow­ing Mod­er­na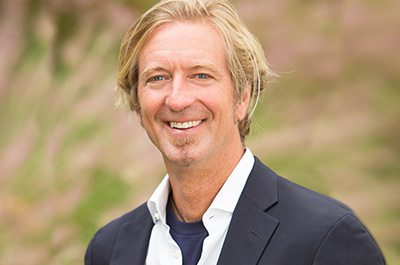 John Mendlein
Two months ago John Mendlein passed the reins at aTyr, qui­et­ly step­ping away from a com­pa­ny he had run for 6 years.
This morn­ing, he's back in a much more vis­i­ble po­si­tion.
Stéphane Ban­cel has named Mendlein as the new com­pa­ny pres­i­dent at biotech uni­corn Mod­er­na, with re­spon­si­bil­i­ty for cor­po­rate and prod­uct strat­e­gy. It's an un­usu­al move for a biotech like Mod­er­na, which is still nav­i­gat­ing the ear­ly stages of clin­i­cal de­vel­op­ment.
But then every­thing about Mod­er­na — which has es­tab­lished a goal to cre­ate a ma­jor new play­er in bio­phar­ma while at­tract­ing plen­ty of love and hate along the way — is at least some­what dif­fer­ent than the norm.
Stéphane Ban­cel
For Ban­cel, a promi­nent new hire like this un­der­scores the many mov­ing parts as­so­ci­at­ed with a fast-grow­ing port­fo­lio of pipeline projects, the in­tro­duc­tion of com­bi­na­tion ap­proach­es, ma­jor league part­ners, the cre­ation of a full fledged man­u­fac­tur­ing op­er­a­tion for prod­ucts like a per­son­al­ized can­cer vac­cine and a block­buster in­vest­ment ef­fort de­signed to make Mod­er­na a pi­o­neer in mes­sen­ger RNA.
Says Ban­cel: "This is very pow­er­ful stuff, think­ing about all these prod­ucts with $900 mil­lion in cash on the bal­ance sheet. How do you weigh those prod­ucts? That takes an amaz­ing amount of work."
It doesn't hurt, he adds, that Mendlein — a board mem­ber at Mod­er­na — trained as an at­tor­ney.
So Mendlein will be shoul­der­ing part of the strat­e­gy load now, as well as di­rect­ing the BD and IP parts of the op­er­a­tion, join­ing an ex­ec­u­tive team that's steer­ing a com­pa­ny act­ing much like a bio­phar­ma with a broad range of mar­ket­ed drugs and a ma­jor R&D op­er­a­tion.
Mendlein — who says the job talks came to fruition over the past month — didn't shy away from prais­ing Ban­cel and the Mod­er­na team for their ac­com­plish­ments.
He says: "I've been as­so­ci­at­ed with com­pa­nies with great plat­forms and sci­ence. The sci­ence here is ab­solute­ly ter­rif­ic and the breadth of the ap­pli­ca­tions is stun­ning."
So does this mean that Mod­er­na will soon be dust­ing off an S-1 and go­ing pub­lic?
We'll have to wait and see. That's one top­ic Ban­cel wasn't anx­ious to dis­cuss.