Join­ing a glob­al M&A spree, Astel­las re­serves $2B for a spate of new biotech ac­qui­si­tions
Astel­las is join­ing Take­da and a grow­ing pack of glob­al drug hunters in the M&A game.
Com­pa­ny ex­ecs are telling re­porters in Japan that they plan to spend close to $2 bil­lion over the next few years to snap up small biotechs and new drugs for its pipeline.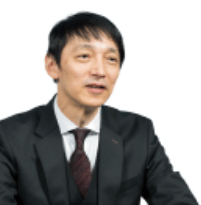 Chikashi Take­da
"Six­ty per­cent of our cash hold­ings (rough­ly 330 bil­lion yen) will be de­vot­ed to large-scale busi­ness in­vest­ments, es­pe­cial­ly in merg­ers and ac­quis­tions," CFO Chikashi Take­da told Nikkei Asian Re­view.
The move comes just a cou­ple of months af­ter Ken­ji Ya­sukawa took the reins as the new CEO at Astel­las, with the for­mer chief strat­e­gy ex­ec pur­su­ing a new growth plan he helped cre­ate.
Astel­las — part­nered on Xtan­di — has deep ties to the US in­dus­try.
The com­pa­ny al­so has a taste for risk when it comes to deal­mak­ing. Late last year the phar­ma com­pa­ny paid $165.5 mil­lion to ac­quire the mi­to­chon­dria en­er­gy spe­cial­ist Mi­to­bridge, adding to the $60 mil­lion in eq­ui­ty it al­ready owned. That com­pa­ny was in­spired by lab re­search con­duct­ed by Salk's Ron Evans.
Astel­las al­so part­nered with Uni­ver­sal Cells in Seat­tle on cre­at­ing a new gen­er­a­tion of off-the-shelf cell ther­a­pies.
Their deals don't al­ways pay off, of course. A part­ner­ship with Vi­cal, for ex­am­ple, has had back-to-back fail­ures, most re­cent­ly on a cy­tomegalovirus vac­cine. And last sum­mer Astel­las punt­ed Agen­sys' an­ti­body work and its 220 staffers af­ter grow­ing dis­en­chant­ed with their AD­Cs. Astel­las is part­nered with Seat­tle Ge­net­ics, though, on en­for­tum­ab ve­dotin, which just re­cent­ly earned a break­through drug des­ig­na­tion.
Wher­ev­er Astel­las lands next, they'll like­ly have plen­ty of com­pe­ti­tion for any high pro­file as­sets on the biotech mar­ket. A string of buy­outs by Sanofi, Alex­ion and oth­ers — with Take­da prep­ping a bid for Shire — has whipped up in­tense in­ter­est in M&A and the overnight wind­falls they can gen­er­ate for in­vestors.
Right now, the big ques­tion is who's next.