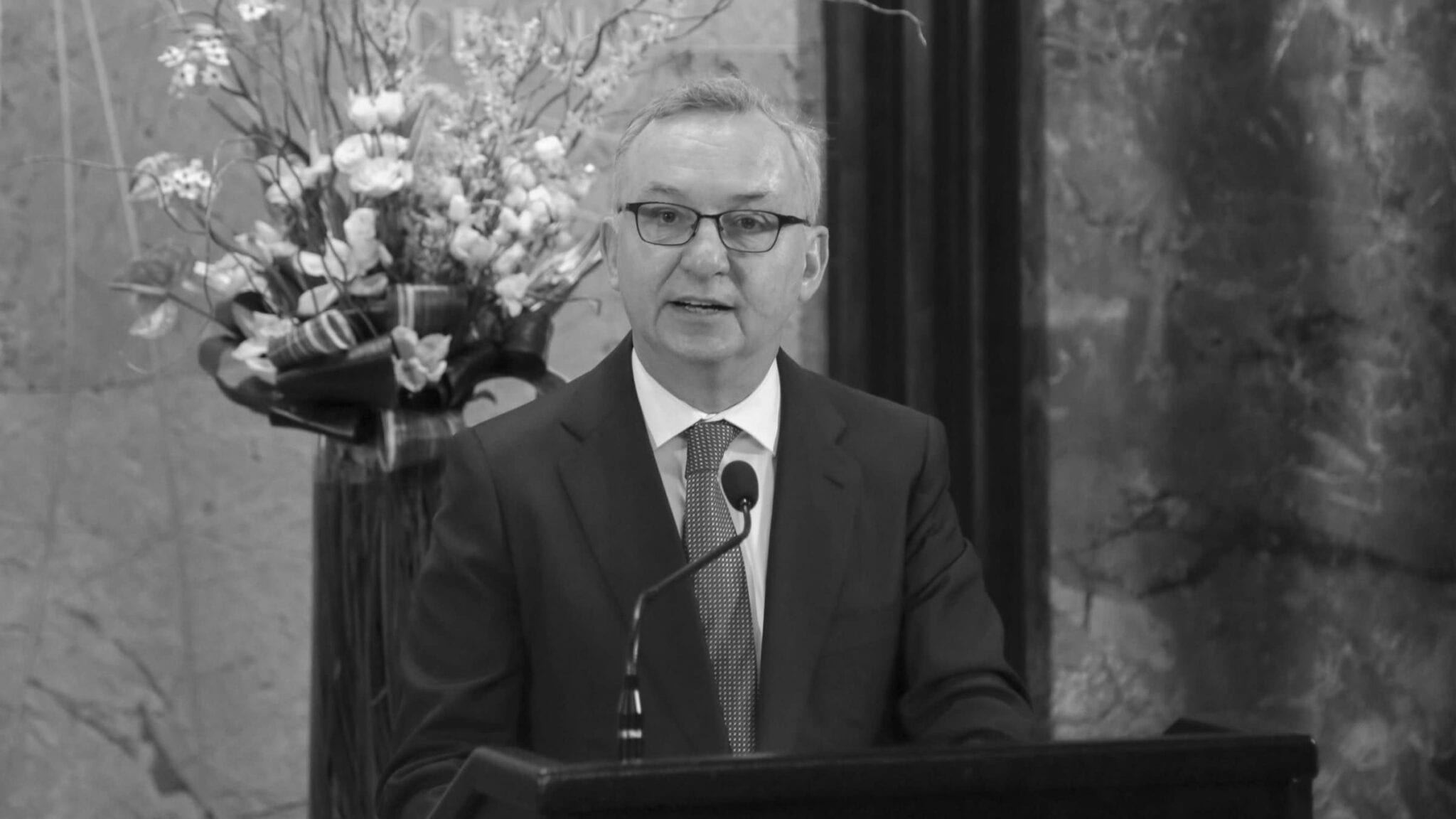 José Baselga (Getty Images)
José Basel­ga, ac­claimed drug hunter, physi­cian and As­traZeneca's pi­o­neer­ing can­cer R&D chief, has died
José Basel­ga, the bril­liant on­col­o­gy R&D chief at As­traZeneca and a tow­er­ing fig­ure in can­cer drug de­vel­op­ment who had ear­li­er been chief med­ical of­fi­cer at Memo­r­i­al Sloan Ket­ter­ing, has died at the age of 61.
Basel­ga suc­cumbed to Creutzfeldt-Jakob dis­ease, a rapid­ly pro­gres­sive and lethal neu­rode­gen­er­a­tive dis­ease close­ly as­so­ci­at­ed with mad cow dis­ease that is trig­gered in about 1 in every mil­lion peo­ple.
Pas­cal So­ri­ot moved swift­ly to re­or­ga­nize As­traZeneca's R&D op­er­a­tions around Basel­ga af­ter he joined from Memo­r­i­al Sloan Ket­ter­ing, where he had gar­nered ac­co­lades for his work in can­cer R&D.
News of his sud­den and shock­ing death spread swift­ly on Twit­ter, as col­leagues and friends weighed in with their farewells.
Shocked and dev­as­tat­ed by to­day's news of José's pass­ing. He was a bril­liant on­col­o­gist, a fan­tas­tic drug de­vel­op­er and a won­der­ful, in­spir­ing and chal­leng­ing col­league. We have lost a spe­cial and ir­re­place­able per­son to­day. pic.twit­ter.com/c63bxR­lvS4

— Menelas Pan­ga­los (@MenePan­ga­los) March 21, 2021
José Basel­ga, MD, PhD— revered AACR Past Pres­i­dent, Fel­low of the AACR Acad­e­my, and an in­ter­na­tion­al­ly renowned ex­pert in the de­vel­op­ment of mol­e­c­u­lar tar­get­ed agents— has died at the age of 61. We of­fer heart­felt con­do­lences to his fam­i­ly, col­leagues, and friends. #AACR­Fel­lows pic.twit­ter.com/JFA9wskPzX

— AACR (@AACR) March 21, 2021
The Barcelona na­tive had an in­stant im­pact on the pipeline at As­traZeneca, di­rect­ing the phar­ma gi­ant to a late-stage al­liance on En­her­tu, which was quick­ly re­ward­ed with an ap­proval and a shot at a rapid­ly ex­pand­ing fran­chise. So­ri­ot hailed him at the time he joined the com­pa­ny as an "out­stand­ing sci­en­tif­ic leader" whose work at MSK had led to a va­ri­ety of sig­nif­i­cant new can­cer drugs. He had worked as an ad­vis­er with some of the biggest play­ers in on­col­o­gy, though his fail­ure to con­sis­tent­ly cite those re­la­tion­ships in the lit­er­a­ture would lead to a dust-up that led to his ex­it from MSK.
Basel­ga apol­o­gized di­rect­ly for that, and quite a num­ber of peo­ple in in­dus­try had felt that the con­tro­ver­sy was overblown at the time.
A not­ed breast can­cer spe­cial­ist, Basel­ga has been cit­ed for his ef­forts around PI3K re­search, which has more re­cent­ly in­spired fur­ther in­ves­ti­ga­tion around mTOR and AKT in­hi­bi­tion.
So­ri­ot of­fered a heart­felt trib­ute to­day:
José cham­pi­oned our trans­for­ma­tive col­lab­o­ra­tions with Dai­ichi-Sankyo in re­la­tion to the clin­i­cal de­vel­op­ment of En­her­tu (trastuzum­ab derux­te­can) and datopotam­ab derux­te­can, two med­i­cines which have demon­strat­ed great po­ten­tial to ben­e­fit can­cer pa­tients. He led a team to ac­cel­er­ate oth­er ex­cit­ing new sci­ence in an­ti­body-drug con­ju­gates, cell ther­a­py, epi­ge­net­ics, as well as new can­cer treat­ments. He al­so cham­pi­oned the use of re­al-world ev­i­dence and dig­i­tal tools to trans­form the way we de­sign and im­ple­ment clin­i­cal tri­als.

José built a world-class On­col­o­gy R&D team who will miss him dear­ly, just as all his col­leagues will through­out our en­tire Com­pa­ny.

José was more than a col­league to me. He was a friend, and some­one I im­mense­ly re­spect­ed and cher­ished. I will enor­mous­ly miss hav­ing him along­side me, and I will con­tin­ue to be in­spired by his work and vi­sion.
I had a chance to talk to Basel­ga about his work at As­traZeneca re­cent­ly, which you can see here.
Basel­ga's daugh­ter — Clara Basel­ga-Gar­ri­ga — launched a fundrais­er Sun­day to sup­port re­search in­to Creutzfeldt-Jakob dis­ease (CJD). You can check it out here.