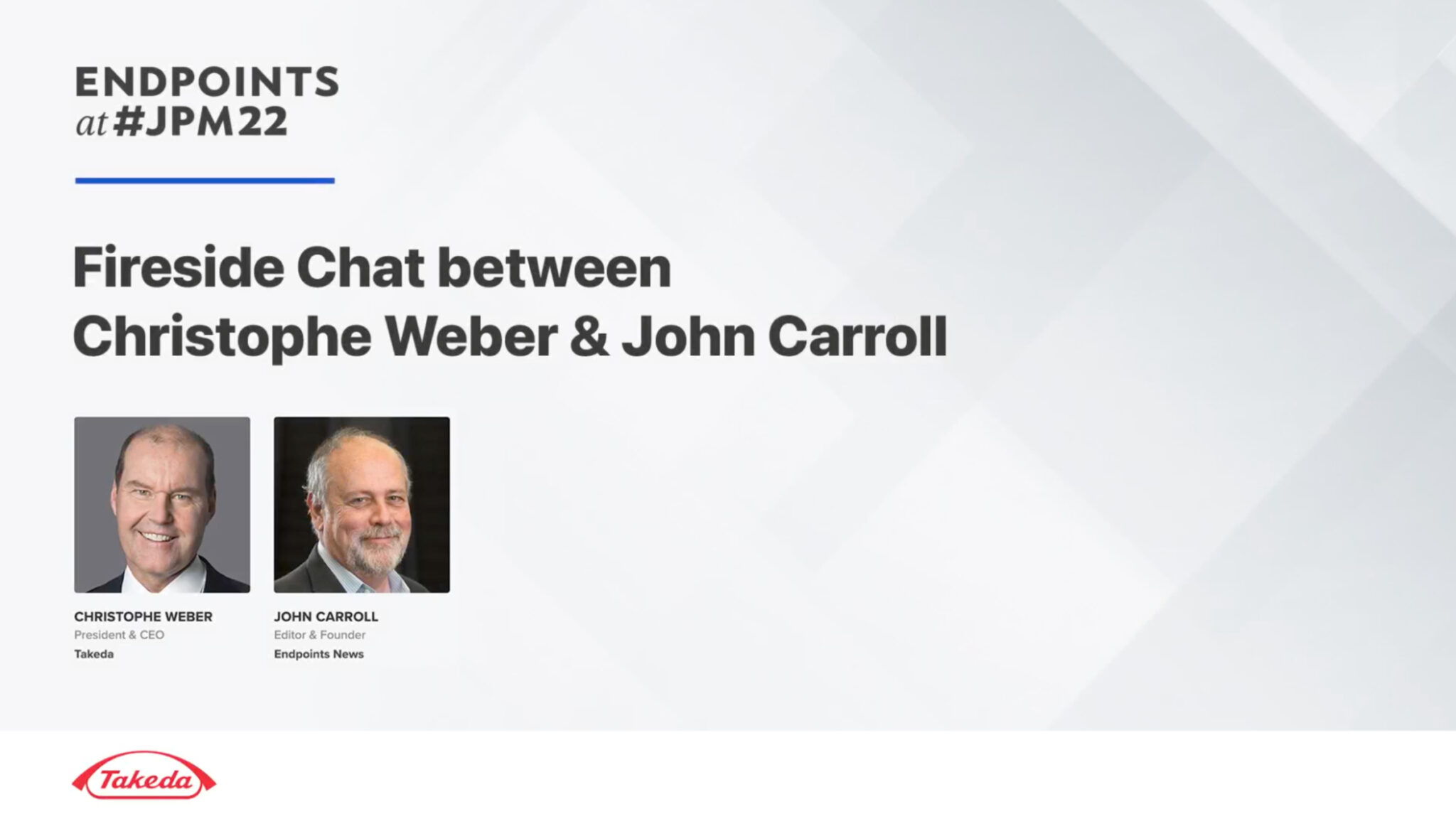 #JPM22: The fire­side chat with Take­da CEO Christophe We­ber
John Carroll:
Okay everybody. This is John Carroll. I am back with Christophe Weber, the CEO of Takeda. We had a chance to talk I think about a year ago, about the company and everything. In a lot of different respects Christophe, this is kind of a key inflection point, I think for Takeda in terms of where you are at right now. You got the CEO job. You were charged with changing the culture, rather dramatically, and changing the direction and focusing in on R&D. And you have been I think, very focused on R&D, very focused on innovation. Towards the latter part of last year, you had a couple of key drug approvals. I don't know if I can pronounce this properly. One was Exkivity and the other was Livtencity, which sound like cousins. I don't know where you guys come up with these names. It sounds like they're beamed in. Where do these names come from?
Premium subscription required
Unlock this article along with other benefits by subscribing to one of our paid plans.