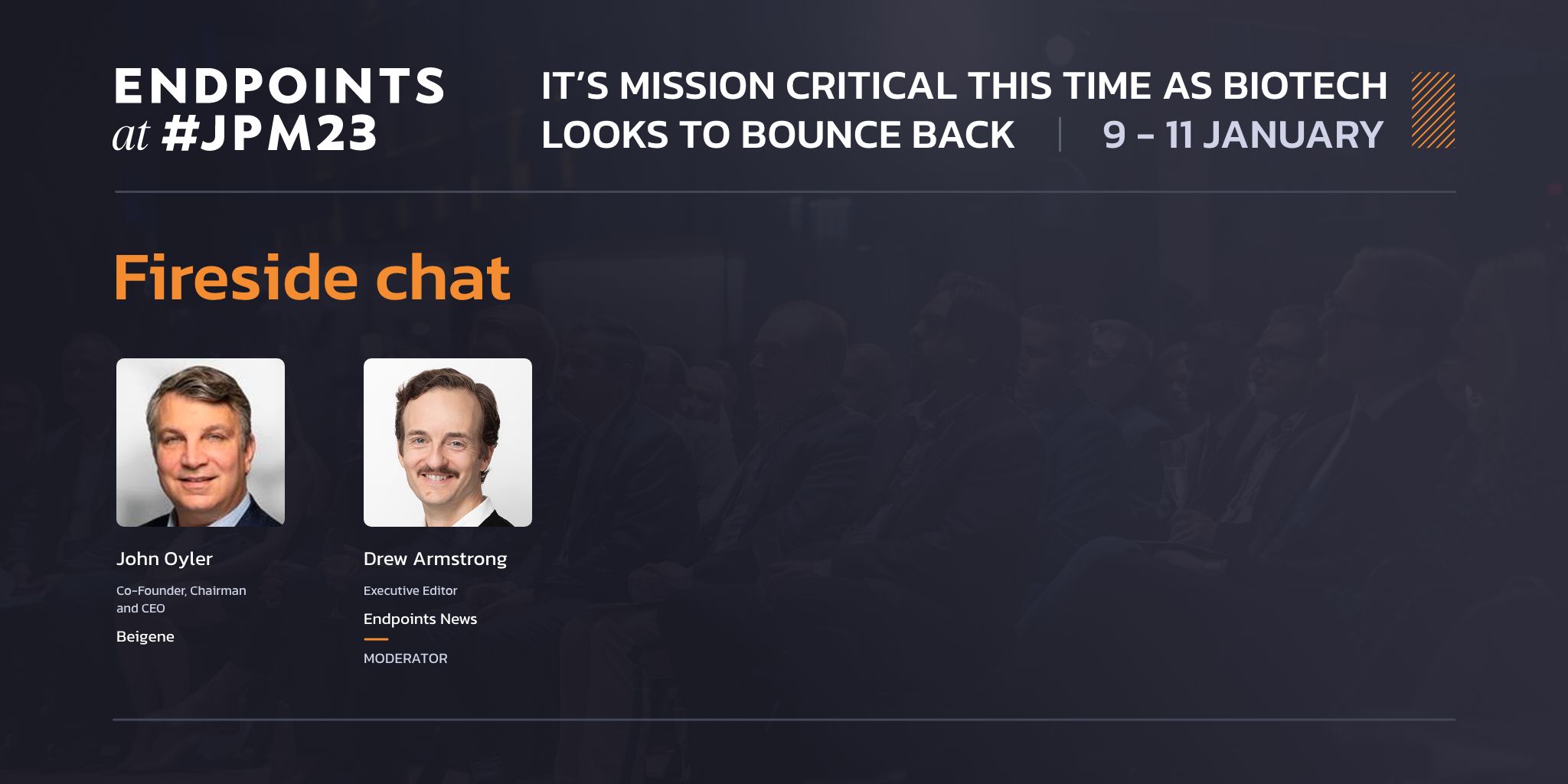 #JPM23: BeiGene CEO John Oyler on the com­pa­ny's big am­bi­tions
BeiGene CEO John Oyler and Endpoints News Executive Editor Drew Armstrong spoke one-on-one about where the drugmaker is headed in its quest to become a diversified multinational, and what it will take to get there. This transcript has been edited for brevity and clarity.
Drew Armstrong:
I am joined today by BeiGene CEO John Oyler. By way of introduction, John and I met about a little over three years ago for the first time in Beijing, when I was doing some reporting. I got to travel around the country and I had this huge notebook full of reporting on interesting things that his company was doing and some of the other companies were doing over there. And I came back to the states ready to write a great magazine story about BeiGene and about innovation that was happening globally. And then I think we all know what happened about a week and a half after I returned, in January of 2020. And unfortunately that work never saw the light of day.
Premium subscription required
Unlock this article along with other benefits by subscribing to one of our paid plans.