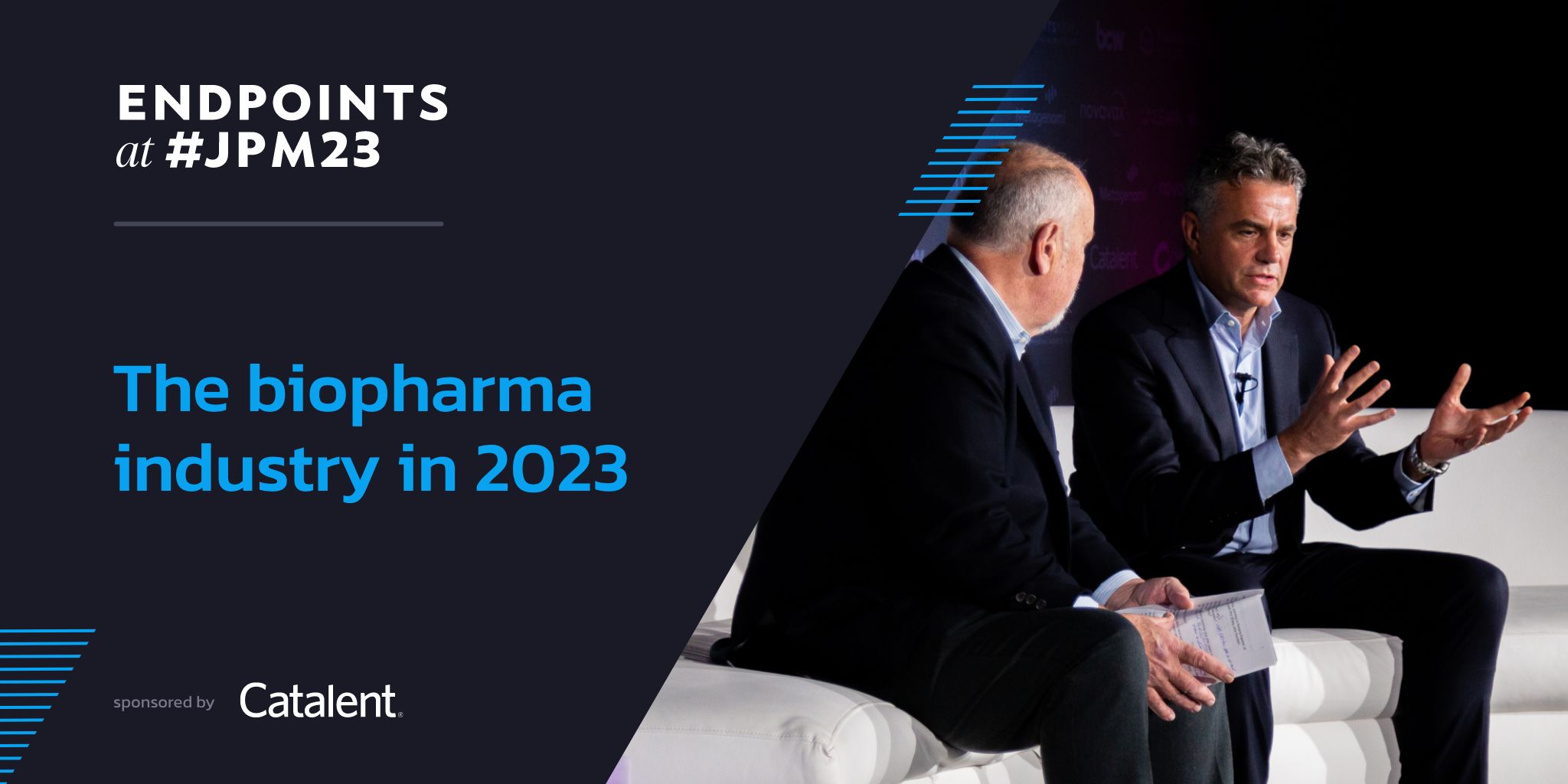 #JPM23: Reg­u­la­to­ry un­cer­tain­ty? What about M&A? Da­ta rule? Alessan­dro Masel­li and John Car­roll take out their crys­tal balls
Endpoints editor and founder John Carroll sat down the Catalent CEO Alessandro Maselli to talk about what's ahead in 2023. Right or wrong, this covers all the big issues faced by biopharma. This transcript has been edited for brevity and clarity.
John Carroll:
I think 2022 had to be one of the worst years ever for crystal balls. You went into 2022 thinking all sorts of nice things about what was ahead, not thinking about a European land war, maybe not thinking that the Federal Reserve was going to be jacking up interest rates as fast as they could to get ahead of inflation. Just a tremendous number of macroeconomic issues that were out there. The sudden and complete collapse of support on the markets in Nasdaq for biotech. A lot of darlings in the industry that had been out there for a while suddenly found themselves moving from a really hot market to a really cold market all of a sudden and had to make a lot of different changes in terms of strategizing.
Premium subscription required
Unlock this article along with other benefits by subscribing to one of our paid plans.