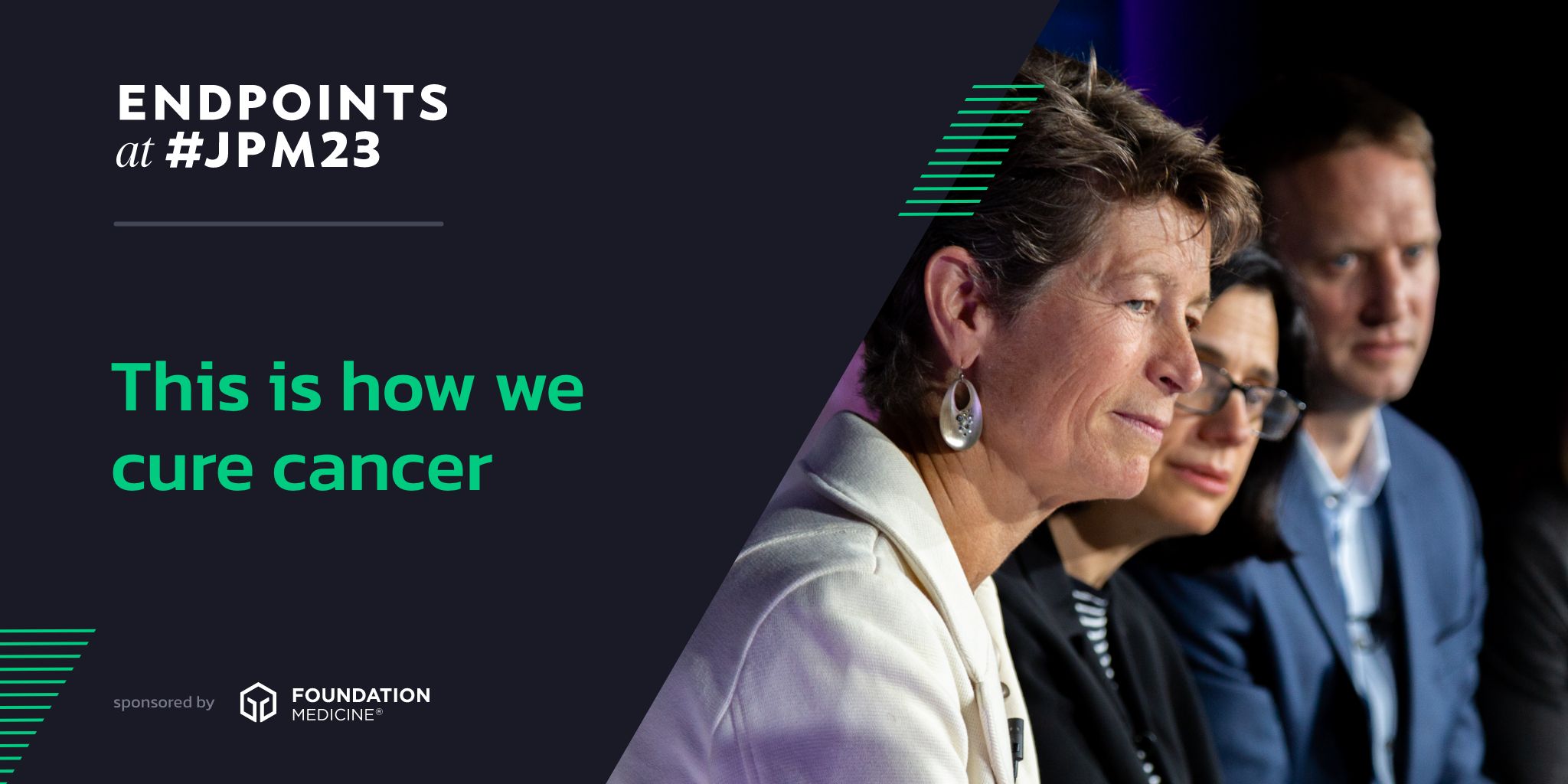 #JPM23: This is how we cure can­cer
Curing cancer, or finding new ways to achieve curative progress, extending lives, has become a hotbed of activity in biopharma. Endpoints Editor-in-Chief John Carroll sat down at JP Morgan with a group of industry experts working on that. This transcript has been edited for brevity and clarity.
John Carroll:
This is a subject that I've been covering forever, and I seem to understand less and less what's going on as I go deeper and deeper into what's happening. So I've brought together five great experts in the field to talk about one of the most important trends in research and development today, which is where are we going to find the very big transformational therapies in the near term that are going to make some significant differences to patients.
Premium subscription required
Unlock this article along with other benefits by subscribing to one of our paid plans.