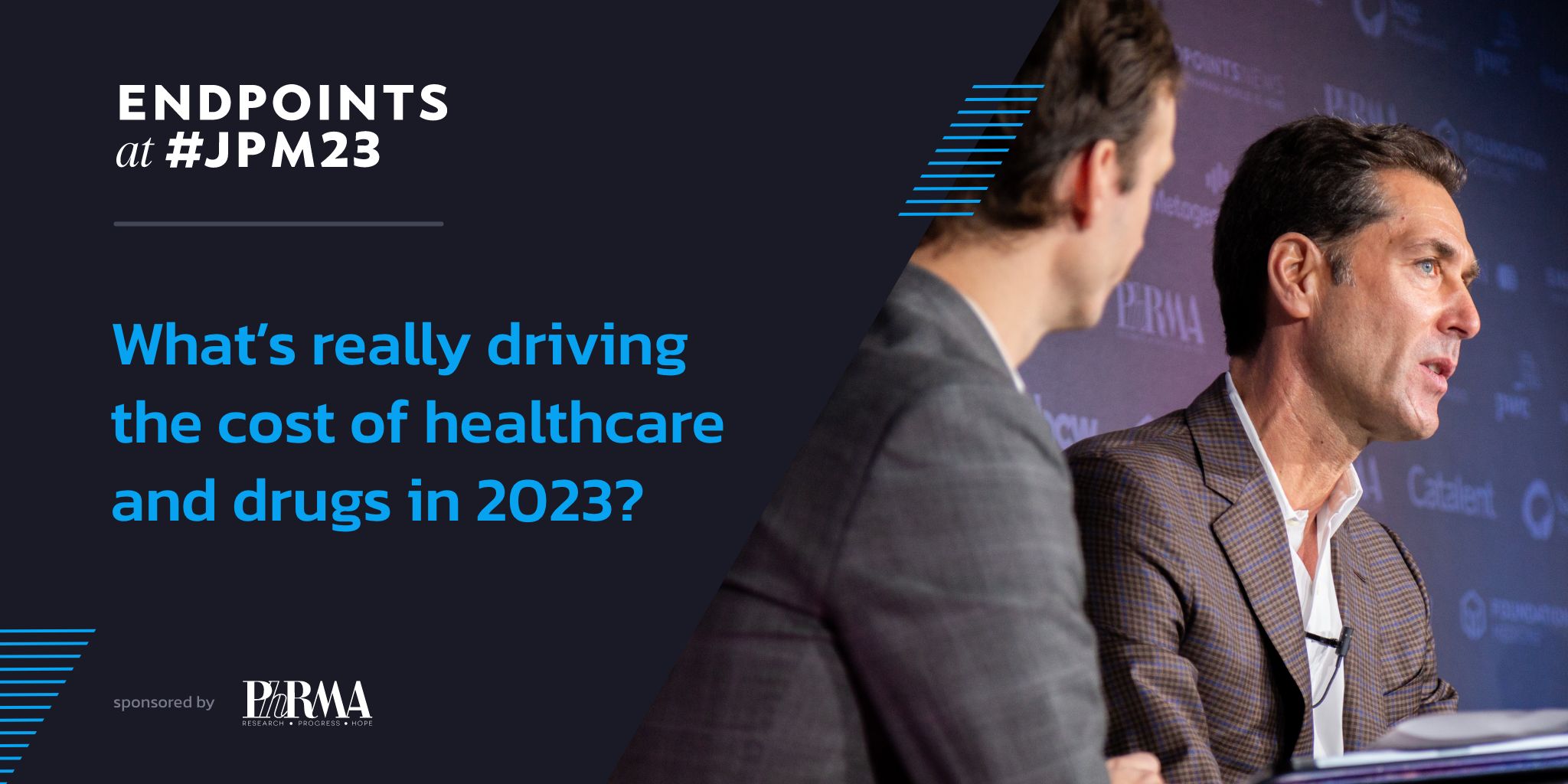 #JPM23: What's re­al­ly dri­ving the cost of health­care and drugs in 2023?
Executive Editor Drew Armstrong spoke with PhRMA CEO Steve Ubl, EmsanaRx CEO Greg Baker and ICER President Steve Pearson about how the debate over drug costs has changed (or not) in the last decade, the shifting payer landscape and why there seems to be so little movement on drug rebates. This transcript has been edited for brevity and clarity.
Drew Armstrong:
So first of all, thank you to everybody for being here and for our panel for being here. Incredibly excited to have this discussion on the cost of healthcare and drugs and what's driving that. We're here with Steve Ubl, the head of PhRMA. Thank you so much. Steve Pearson from ICER, and Greg Baker from EmsanaRx. I want to start this conversation with a little bit of a personal reminiscence. So about almost 10 years exactly. I was a reporter back in my previous job and I was covering drug pricing and Gilead had just launched their hepatitis C drug and I was having a conversation with another Steve over at Express Scripts and he made some comments essentially about how they intended to launch a price war over hepatitis C therapies.
Premium subscription required
Unlock this article along with other benefits by subscribing to one of our paid plans.