Jump­ing on an­ti-ag­ing band­wag­on, Y Com­bi­na­tor joins hunt for the $100B pill
An­ti-ag­ing up­starts have been pop­ping up across the biotech land­scape, with a slate of biotechs rac­ing to­wards a mar­ket op­por­tu­ni­ty worth un­told bil­lions to the win­ners — or so the trea­sure seek­ers tell us. And now, af­ter mak­ing a name ac­cel­er­at­ing tech stars like Drop­box, Airbnb, and Stripe to the big-time, promi­nent ear­ly-stage Sil­i­con Val­ley in­vestor Y Com­bi­na­tor wants a piece of the an­ti-ag­ing pot of gold.
Healthspan and age-re­lat­ed dis­ease will be the first fo­cus of YC Bio, a for­mal pro­gram to for Y Com­bi­na­tor to fund life sci­ence com­pa­nies still in the lab phase. Now that the ac­cel­er­a­tor has fund­ed some bio star­tups — Gink­go and Per­lara among them — it has learned enough to take on this new ex­per­i­ment, pres­i­dent Sam Alt­man wrote in a blog post.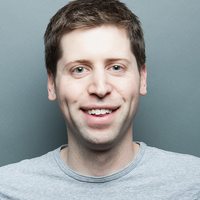 Sam Alt­man
"[W]e think there's an enor­mous op­por­tu­ni­ty to help peo­ple live health­i­er for longer, and that it could be one of the best ways to ad­dress our health­care cri­sis," wrote Alt­man.
Here's how it works: YC Bio is of­fer­ing longevi­ty star­tups any amount be­tween $500,000 and $1 mil­lion for 10% to 20% own­er­ship, as well as free lab space and ac­cess to ex­perts (That's com­pared to $120,000 and 7% own­er­ship in stan­dard YC deals). It's a spe­cial track, but these com­pa­nies will go through the three-month cy­cle with all the oth­er com­pa­nies in their batch.
The ap­pli­ca­tions are open now, but we will have to wait un­til June to see these new faces of an­ti-ag­ing. And Alt­man seems con­fi­dent about the uber-fan­tas­tic prospects that await the biotech win­ners.
"You could make a pill that added two years to a per­son's life that would be a $100 bil­lion com­pa­ny," he said in an in­ter­view with MIT Tech Re­view.
Play­ers long in the game, though, re­call that the same kind of hype cy­cle drove Glax­o­SmithK­line to buy Sir­tris for $720 mil­lion, on­ly to shut it down 5 years lat­er and ab­sorb the re­main­ing slow-mov­ing pro­grams in its R&D group. Google's stealthy Cal­i­co and some more re­cent en­trants like Ju­ve­nes­cence, though, have been keep­ing the flame burn­ing.
Ah The Fan­ta­sy Val­u­a­tion game. All you need are the words ag­ing and Healthspan. https://t.co/Sd­mikQ1HC0

— George Vla­suk (@GVla­suk) Jan­u­ary 12, 2018