Rac­ing past a wound­ed Juno, Kite aims to file lead CAR-T for OK by end of 2016
With Juno Ther­a­peu­tics se­ri­ous­ly de­layed by a brief but painful clin­i­cal hold by the FDA, ri­val Kite Phar­ma out­lined plans to­day to shoot for an ac­cel­er­at­ed ap­proval af­ter it gath­ers the first round of da­ta on 50 pa­tients from its piv­otal study of a ri­val CAR-T, due in just a few months. And com­pa­ny ex­ec­u­tives say their man­u­fac­tur­ing op­er­a­tions will be ready to start pro­duc­ing this ther­a­py in com­mer­cial quan­ti­ties be­fore the end of this year.
If suc­cess­ful, Kite could be the first to the mar­ket, es­pe­cial­ly if the FDA opts to act quick­ly for one of its 'break­through' ther­a­pies, which pro­vides for a swift re­view. Juno has al­ready said that it won't be able to reach the mar­ket be­fore 2018. And No­var­tis has yet to de­tail what kind of time­line it is look­ing at.
Their SEC fil­ing in­cludes this state­ment:
"We have com­plet­ed en­roll­ment of all 72 pa­tients in the DL­B­CL (dif­fuse large B cell lym­phoma) co­hort and 20 pa­tients in the PM­B­CL (pri­ma­ry me­di­asti­nal B cell lym­phoma) and TFL (trans­formed fol­lic­u­lar lym­phoma) co­hort in ZU­MA-1. We plan to open an ad­di­tion­al co­hort in ZU­MA-1 to al­low us to con­tin­ue to dose pa­tients with KTE-C19 in the Unit­ed States and to ex­pand the clin­i­cal tri­al to Eu­rope. We plan to re­port ZU­MA-1 top-line da­ta from the first 50 DL­B­CL pa­tients with at least three-months of fol­low-up by the end of the third quar­ter of 2016. If we be­lieve the da­ta are com­pelling, we plan to dis­cuss with the FDA the fil­ing of a Bi­o­log­ics Li­cense Ap­pli­ca­tion, or BLA, for ac­cel­er­at­ed ap­proval of KTE-C19 as a treat­ment for pa­tients with re­frac­to­ry DL­B­CL, PM­B­CL and TFL. Sub­ject to the in­ter­im re­sults and dis­cus­sions with the FDA, we plan to sub­mit the BLA at the end of 2016. If ap­proved, we plan to com­mer­cial­ly launch KTE-C19 in 2017. We plan to re­port da­ta from ZU­MA-2 and the Phase 2 por­tions of ZU­MA-3 and ZU­MA-4 in 2017. If we be­lieve the da­ta are com­pelling, we plan to pur­sue FDA ap­proval for these ad­di­tion­al in­di­ca­tions."
The race be­tween Kite and Juno for a pi­o­neer­ing FDA OK has be­come one of the most close­ly fol­lowed ri­val­ries in R&D. Both had been shoot­ing for a 2017 launch. But just days ago Juno ac­knowl­edged in its quar­ter­ly re­view that a 6-day hold on JCAR015 would post­pone any com­mer­cial ef­fort un­til 2018.
An ag­gres­sive Kite is clear­ly tak­ing ad­van­tage of every an­gle it can think of. CAR-T ther­a­pies re­ly on cells ex­tract­ed from pa­tients which are then reengi­neered to in­clude a chimeric anti­gen re­cep­tor that can hunt down can­cer cells.
I'm still flab­ber­gast­ed by $KITE say­ing they will file with da­ta on 50 pa­tients with just 3 months fol­low up by YE2016.

— Max­im Ja­cobs, CFA (@Max­Ja­cob­sEdi­son) Au­gust 8, 2016
Juno has said that its prob­lems with JCAR015 were trig­gered by the ad­di­tion of flu­dara­bine to the reg­i­men used to prep pa­tients to bet­ter re­spond to their drug. The biotech fin­gered flu­dara­bine for the deaths of four pa­tients, which spurred the hold. No­tably, while Juno was grap­pling with the FDA, Kite put out an an­nounce­ment that it was stay­ing on track with its lead pro­gram.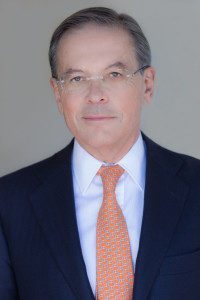 Kite CEO Arie Bellde­grun
In a call with an­a­lysts Mon­day evening, Kite CEO Arie Bellde­grun al­so said that while in­ves­ti­ga­tors are us­ing flu­dara­bine in their pre­con­di­tion­ing reg­i­men, they have yet to see any of the un­usu­al­ly lethal ad­verse events with neu­ro­tox­i­c­i­ty that tripped up Juno. "I have to say that ad­verse event pro­file has been very much on par with what we have been pre­dict­ing based on the ear­li­er stud­ies," the CEO told an­a­lysts.
Less than two months ago, Kite held a rib­bon cut­ting cer­e­mo­ny for its new man­u­fac­tur­ing fa­cil­i­ty, a 43,500-square-foot plant that will be used to make its per­son­al­ized KTE-C19.
"Our com­mer­cial fa­cil­i­ty will have the ca­pac­i­ty to pro­duce up to 5,000 pa­tient ther­a­pies per year and we ex­pect it to be op­er­a­tional in pro­duc­ing clin­i­cal ma­te­ri­als by year-end," not­ed Bellde­grun. "Over­all, we have con­tin­u­ous­ly been op­ti­miz­ing key as­pect of our man­u­fac­tur­ing, sup­ply chain, and qual­i­ty con­trol and pos­sess a pro­pri­etary process that dra­mat­i­cal­ly re­duces the time to ap­prox­i­mate­ly 14 days for when a pa­tients ma­te­r­i­al are shift to our fa­cil­i­ty to when the en­gi­neered T-cells are re­leased to the pa­tient. This is one of the fastest rates in the in­dus­try."