Juno scram­bles to avoid be­ing crushed by a hold, but ex­perts ques­tion its best case sce­nario
"Flu­dara­bine in some ways acts like a dose am­pli­fi­er," says Juno CEO Hans Bish­op, ex­plain­ing the com­pa­ny's the­o­ry of what went wrong.
---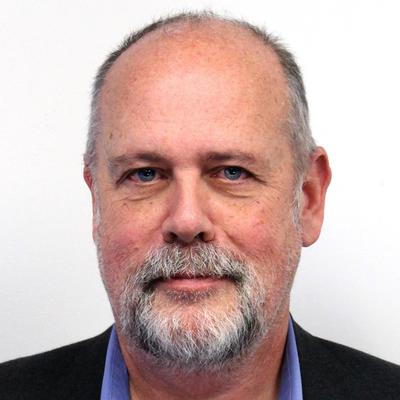 John Car­roll, Ed­i­tor
About the last thing a biotech wants to see in the lead­up to a wide­ly her­ald­ed reg­u­la­to­ry fil­ing is a clin­i­cal hold from the FDA af­ter pa­tients in a piv­otal tri­al are killed by your treat­ment. The in­stinc­tive re­sponse is to get out in front of the dis­as­ter, see if you can iden­ti­fy a fac­tor oth­er than your drug that could have caused the deaths, and re­as­sure in­vestors that you have a plan – or soon will have one – that will get you back on track AS­AP.
Then, with­out burn­ing through too many hours be­tween the hold and the news, you host a press con­fer­ence and put out a re­lease and hope your stock doesn't get evis­cer­at­ed in the re­ac­tion.
By that mea­sure, the past 24 hours at Juno Ther­a­peu­tics must have been a blur of non­stop ac­tion. They not on­ly im­me­di­ate­ly iden­ti­fied the cause of death in their lead CAR-T study, cere­bral ede­ma, they al­so ID'd a prime sus­pect, new­ly added flu­dara­bine, which in­ves­ti­ga­tors were us­ing to help prep pa­tients for a bet­ter re­sponse to the treat­ment.
So­lu­tion: Drop the flu­dara­bine, get the doc­u­men­ta­tion back to the FDA and wait for the green light. All while as­sur­ing in­vestors that this could all be over soon.
But it may not be any­thing near­ly as easy as that at Juno. And there are ma­jor im­pli­ca­tions here for the whole field.
Sal­ly Church, a No­var­tis vet with a doc­tor­ate from King's Col­lege, writes the high­ly re­gard­ed Biotech Strat­e­gy Blog, where she spe­cial­izes in cov­er­ing can­cer treat­ments. She's been fol­low­ing the CAR-T field close­ly for 4 years, and she was im­me­di­ate­ly puz­zled by Juno's po­si­tion.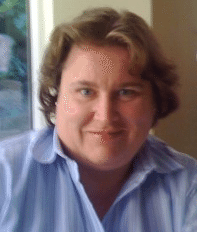 Sal­ly Church, Biotech Strat­e­gy Blog
The chemo flu­dara­bine was used in the study to com­plete a round of lym­phode­ple­tion, elim­i­nat­ing dis­eased B cells to as­sist the new­ly in­sert­ed CAR-T cells to re­pop­u­late and do their work. It's the same type of con­di­tion­ing pa­tients re­ceive for hematopoeitic stem cell trans­plants. It's al­so a pro­ce­dure used in oth­er CAR-T tri­als, with no his­to­ry of cere­bral ede­mas. And there's no record of flu­dara­bine be­ing linked to cere­bral ede­mas, she writes in her blog. Church gave me ac­cess to the ar­ti­cle, which you can find here. (Note: There is a pay wall. If you've got the bud­get, we high­ly rec­om­mend you sign up.)
Then she asked a group of hema­tol­o­gists what they knew of a con­nec­tion. Re­sponse: Noth­ing. And she queried Dr. Stephan Grupp (CHOP), who "prob­a­bly treat­ed more pe­di­atric ALL pa­tients with CAR T cell ther­a­py than any­one":
"We have not seen sig­nif­i­cant cere­bral ede­ma in any of our pe­di­atric ALL pa­tients on the CHOP/Penn study treat­ed with CTL019, many of whom re­ceived flu­dara­bine. CNS-re­lat­ed side ef­fects have been seen, in­clud­ing con­fu­sion, apha­sia and seizures in a small num­ber of pa­tients, but these ef­fects have all re­solved. Ob­vi­ous­ly, it is al­ways hard to at­tribute tox­i­c­i­ty to the chemo vs. the CAR T cells when both are giv­en around the same time, but we be­lieve the self-lim­it­ed CNS side ef­fects we have re­port­ed are more like­ly to be due to the T cells."
Both Juno as well as ri­val Kite Phar­ma use CD-28 as a co-stim­u­la­tion do­main, she adds. Penn/CHOP/No­var­tis use 4–1BB. There are dif­fer­ences in pa­tient re­spons­es, but no cas­es of cere­bral ede­ma have been re­port­ed by Kite so far, though Kite has had the same lim­it­ed CNS is­sues that Juno has re­port­ed.
It's not un­usu­al to see a dif­fer­ence of opin­ion among sci­en­tists and com­pa­nies en­gaged in ri­val stud­ies. The point here is that there's thought­ful con­sid­er­a­tion of a much big­ger mys­tery about what went wrong for Juno. And a mys­tery is ex­act­ly what Juno doesn't want to ex­plore – es­pe­cial­ly when your com­pe­ti­tion at Kite an­nounced that it had ful­ly en­rolled its ri­val study on the same day Juno stunned in­vestors with news of the clin­i­cal hold.
Fur­ther con­found­ing all of this, Bish­op re­port­ed a few days ago that he had sold $4.5 mil­lion in stock; a small part of his hold­ings, but not the kind of thing in­vestors like to see when bad news fol­lows soon af­ter.
Juno has al­ready ac­knowl­edged that its pre­dic­tion of a 2017 mar­ket launch will have to be de­layed a year. And for now, de­spite its con­fi­dent as­ser­tion that this can all be re­solved in short or­der, there's rea­son to be­lieve that this could go on for much longer than Juno wants.
— John Car­roll@John­Cendpts