Juno us­es lethal neu­ro­tox lessons to guide Goldilocks for­mu­la for its next-gen CAR-T
WASH­ING­TON, DC — Neu­ro­tox­i­c­i­ty killed JCAR015 right along with 5 pa­tients in the lead piv­otal study, de­rail­ing Juno Ther­a­peu­tics $JUNO and al­low­ing first No­var­tis and then Gilead/Kite to surge way ahead with the first two ap­provals in the field. But Juno now plans to take what it's learned from that lethal im­plo­sion and make over its next drug — JCAR017 — in­to what it promis­es will be a dra­mat­i­cal­ly im­proved drug that can leapfrog the lead­ers.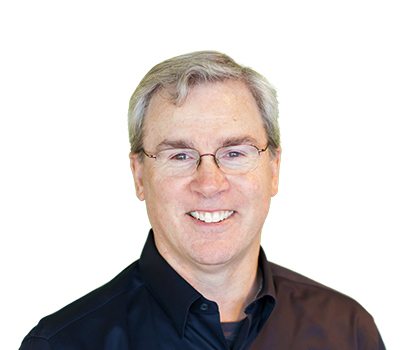 Mark Gilbert
Mark Gilbert, the chief med­ical of­fi­cer at Juno, ap­peared at the So­ci­ety for Im­munother­a­py of Can­cer (#SITC2017) meet­ing over the week­end to out­line where the biotech has reached in its in­ves­ti­ga­tion, and how it's ap­ply­ing those lessons to make JCAR017 in­to the im­pres­sive ther­a­py that they've be­gun up­dat­ing along the way to a planned mar­ket­ing ap­pli­ca­tion.
"We al­ways thought it was mul­ti­ple things that were con­tribut­ing," Gilbert told me in a one-on-one at SITC. "We just couldn't iden­ti­fy them as well as we can to­day."
That fail­ure led to one of the most dead­ly re­ac­tions tracked in the clin­ic in re­cent biotech times.
Ini­tial­ly, Juno halt­ed its study of JCAR015 af­ter a pair of deaths from brain swelling — cere­bral ede­ma — trig­gered a safe­ty alert, but al­most im­me­di­ate­ly got a green light from the FDA to get back in­to the clin­ic af­ter pin­ning the blame on flu­dara­bine, which is used to prep pa­tients for the per­son­al­ized cell ther­a­py.
Once dos­ing be­gan again, though, an­oth­er three pa­tients died in quick or­der, killed by the same neu­ro­tox­ic re­ac­tion to the ther­a­py and forc­ing Juno back to the draw­ing board to un­der­stand bet­ter what went wrong, and how to con­trol it in their next on­go­ing pro­gram for JCAR017.
"The ear­ly and rapid ex­pan­sion (of cells) we saw ap­pears to cor­re­late with high­er lev­els of IL-15," a growth fac­tor for T cells, says Gilbert. "We now know that IL-15 was in­creased be­fore they ever got CAR-T cells." And that was as­so­ci­at­ed with the com­bined use of flu­darib­ine and cy­clophos­phamide.
"We like to see CAR-T cell ex­pan­sion that peaks out 11, 12, 14 days," he says, look­ing for a steady Goldilocks ap­proach to the ramp up — nei­ther too hot or too cold. "We see that in JCAR017 in TRAN­SCEND. In ROCK­ET that hap­pens in 7 days in some of these pa­tients. That ex­pan­sion is what we want to avoid."
"As para­dox­i­cal as it sounds," he adds, "the is­sue wasn't so much flu­darib­ine as the two drugs to­geth­er. We've moved to a sub­stan­tial­ly less in­ten­sive lym­phode­ple­tion reg­i­men."
But there's more. Juno has been work­ing on de­liv­er­ing a more per­son­al­ized cell ther­a­py, look­ing to as­sign spe­cial lev­els of ther­a­py cal­i­brat­ed to a va­ri­ety of fac­tors, in­clud­ing the type of can­cer pa­tients have, their age, the lev­el of dis­ease bur­den a pa­tient has or the pres­ence of anti­gens.
"Dif­fer­ent dis­ease set­tings have risk of ear­ly ex­pan­sion," he adds.
Juno — and some of the oth­er com­pa­nies in this area, in­clud­ing No­var­tis — al­so notes that there is an­i­mal da­ta to sug­gest that the 4-1BB cos­tim­u­la­to­ry do­main now in use could al­so play a role in the phar­ma­co­ki­net­ics, which is why mov­ing from CD28 on JCAR015 to 4-1BB in JCAR017 is be­ing watched close­ly. Ul­ti­mate­ly, that could al­so have a bear­ing on Gilead's pi­o­neer­ing CAR-T Yescar­ta, which us­es CD28.
CAR-T has al­ways been a high-risk, high-re­ward kind of ther­a­py, re­served ini­tial­ly for some very sick pa­tients. Cel­lec­tis, with its off-the-shelf ap­proach, has just come out of its own two-month clin­i­cal hold. As the ther­a­pies be­come more main­stream, that risk has to be bet­ter con­trolled, with the com­pa­nies that are best at man­u­fac­tur­ing and de­liv­ery look­ing for a dom­i­nant mar­ket share.
Juno may have been bad­ly de­layed. But it's still in the big­ger race now un­der­way.