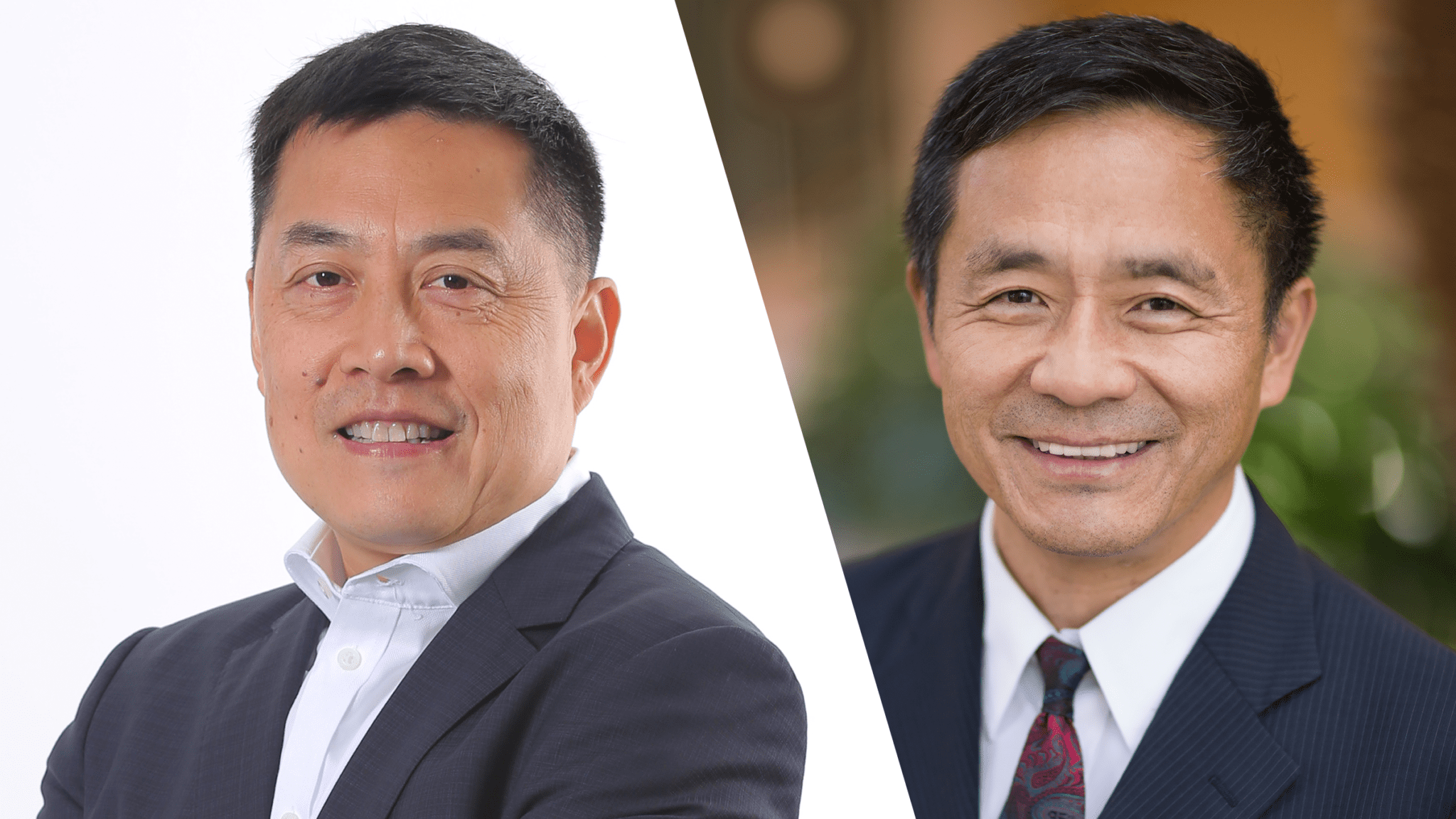 James Li, Cheng Liu (JW, Eureka)
Juno/WuX­i's cell ther­a­py ven­ture buys out sol­id tu­mor play­er in Chi­na, gain­ing a dis­cov­ery en­gine and por­tend­ing more M&A to come
If the cell ther­a­py field in the US is just get­ting start­ed with two com­mer­cial CAR-T play­ers, Chi­na rep­re­sents an even big­ger un­tapped mar­ket for James Li, the CEO of JW Ther­a­peu­tics.
"The whole space is wide open," he said.
His com­pa­ny, a joint ven­ture cre­at­ed by Juno and WuXi AppTec, has been at the heels of its US coun­ter­parts. It has a BLA at Chi­na's drug reg­u­la­tors for the lead pro­gram tar­get­ing CD19, a re­vised ver­sion of Juno's JCAR017; is de­vel­op­ing a BC­MA ther­a­py to fol­low; and more re­cent­ly got in­to NK cells. The team, con­sist­ing of 200-plus em­ploy­ees, cov­ers every­thing from process de­vel­op­ment and man­u­fac­tur­ing to reg­u­la­to­ry af­fairs and qual­i­ty con­trol.
But there are some things it's lack­ing: JW want­ed to get in­to the sol­id tu­mor space, and it has lit­tle ex­per­tise in ear­ly-stage de­vel­op­ment, where it's been re­ly­ing ex­ten­sive­ly on Juno (lat­er Cel­gene, now Bris­tol My­ers Squibb).
It's now filled both those gaps by buy­ing out Syra­cuse Bio­phar­ma, the Chi­nese sub­sidiary of Bay Area-based Eu­re­ka Ther­a­peu­tics.
"We want to build the lead­ing T cell ther­a­py com­pa­ny in Chi­na; it has to have a dis­cov­ery ca­pa­bil­i­ty," Eu­re­ka founder and pres­i­dent Cheng Liu told End­points News.
Liu not­ed that Eu­re­ka's con­nec­tion with Juno dates back to 2016, when it li­censed three Memo­r­i­al Sloan Ket­ter­ing-part­nered bind­ing do­mains to the CAR-T play­er to de­vel­op treat­ments for mul­ti­ple myelo­ma, in­clud­ing one for BC­MA.
Since then his staff has been sole­ly fo­cused on sol­id tu­mors, lever­ag­ing TCR mim­ic an­ti­bod­ies and an­oth­er se­cre­tive tech­nol­o­gy that helps T cells in­fil­trate tu­mors to hone in on liv­er can­cer. The an­ti­bod­ies promise to rec­og­nize tar­gets in­side tu­mor cells and bind to them with high­er affin­i­ty than gen­er­al re­cep­tors. A clin­i­cal proof-of-con­cept study con­duct­ed in Chi­na two years ago sug­gest­ed a "sur­pris­ing" im­pact; the biotech is now con­duct­ing an of­fi­cial Phase I/II study in liv­er can­cer in the US.
The deal with JW — which Liu views as a merg­er — will put them on a path to file an IND in Chi­na. The con­struct used in the 2018 tri­al "was two gen­er­a­tions ago in terms of tech­nol­o­gy," Li said, so they will be tak­ing the new can­di­date in­to tri­als.
Don't look for them to rush it. Hav­ing watched the drug in­dus­try evolve as Am­gen's found­ing gen­er­al man­ag­er in Chi­na, Li doesn't see cell ther­a­py get­ting crowd­ed like PD-1 did, with over a dozen com­pa­nies all clam­or­ing to make the same drug. Not on­ly do you need dif­fer­en­ti­a­tion — some biotechs are get­ting cre­ative try­ing to stand out — you al­so need to be con­sis­tent with cre­at­ing the prod­ucts.
"What peo­ple don't re­al­ize is it takes a much longer time ac­tu­al­ly if you want to have a com­mer­cial­ly vi­able process, to have some­thing mean­ing­ful you can com­mer­cial­ize," he said.
The costs as­so­ci­at­ed with build­ing out the in­fra­struc­ture means col­lab­o­ra­tion and M&A will be the way to go.
"We just start­ed a trend," he said, "but I think more will be com­ing."