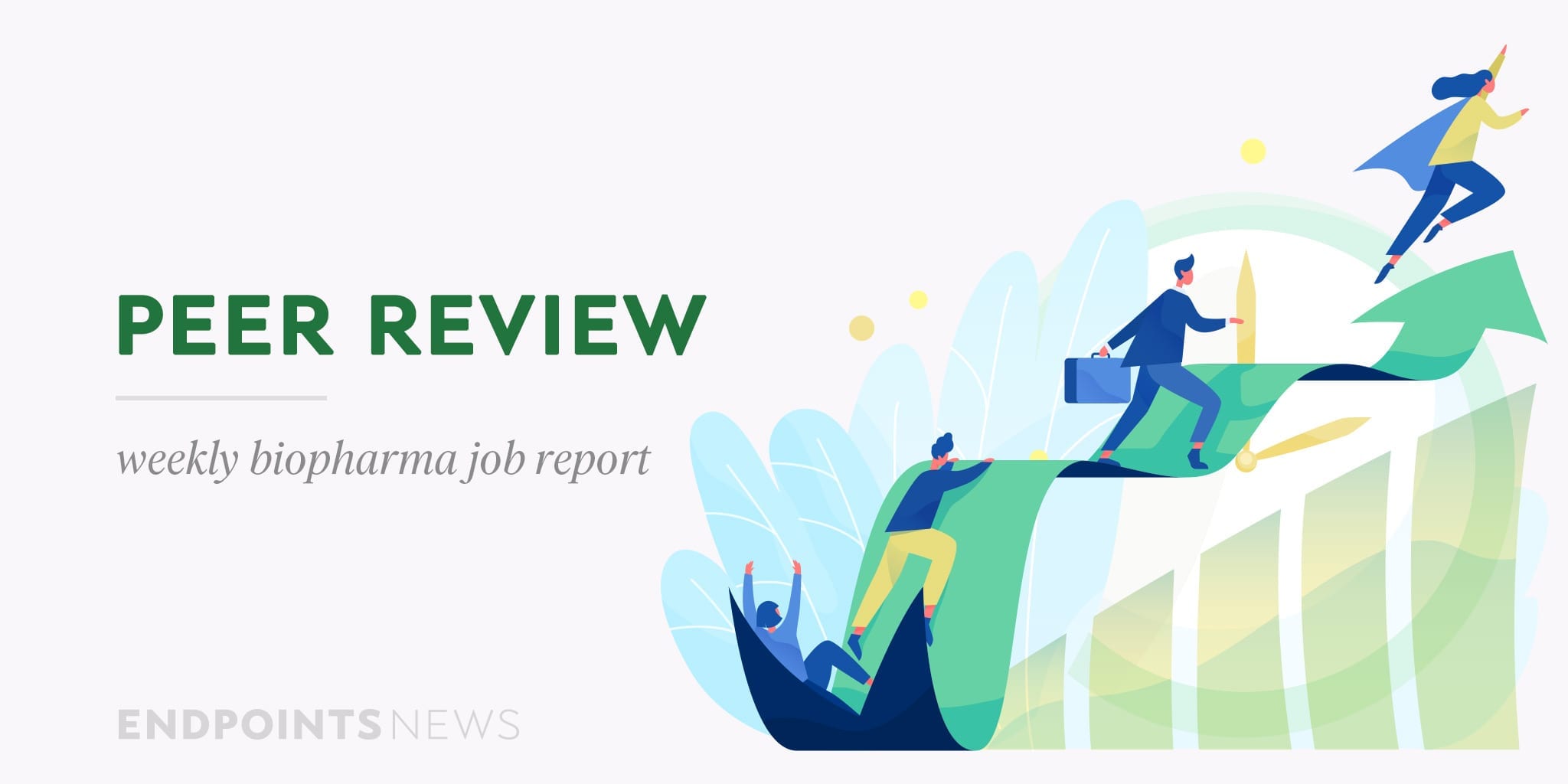 Just like start­ing over: Mod­er­na tees up an­oth­er CFO; Ge­of­frey Porges puts down his SVB pen to join Schrödinger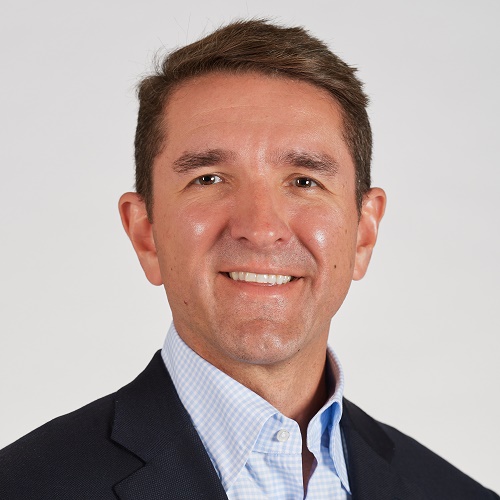 James Mock
→ Mod­er­na is hop­ing this CFO is the one that sticks.
The mR­NA ti­tan has poached James Mock from PerkinElmer, an ap­point­ment that Peer Re­view has been wait­ing on CEO Stéphane Ban­cel to make since the last hire took a strange turn in May. Jorge Gomez played fi­nance chief for a day when Mod­er­na was made aware of an in­ves­ti­ga­tion in­to his fi­nan­cial re­port­ing prac­tices by the com­pa­ny he just left, Dentsply Sirona. Gomez was out be­fore he was ever re­al­ly in, trig­ger­ing yet an­oth­er search for a CFO and de­lay­ing David Meline's re­tire­ment.
The ap­point­ment fol­lows the UK ap­proval of Mod­er­na's Omi­cron-spe­cif­ic Covid-19 vac­cine ear­li­er in the week. Mock, a GE vet who had spent four years as PerkinElmer's CFO, will take over on Sept. 6.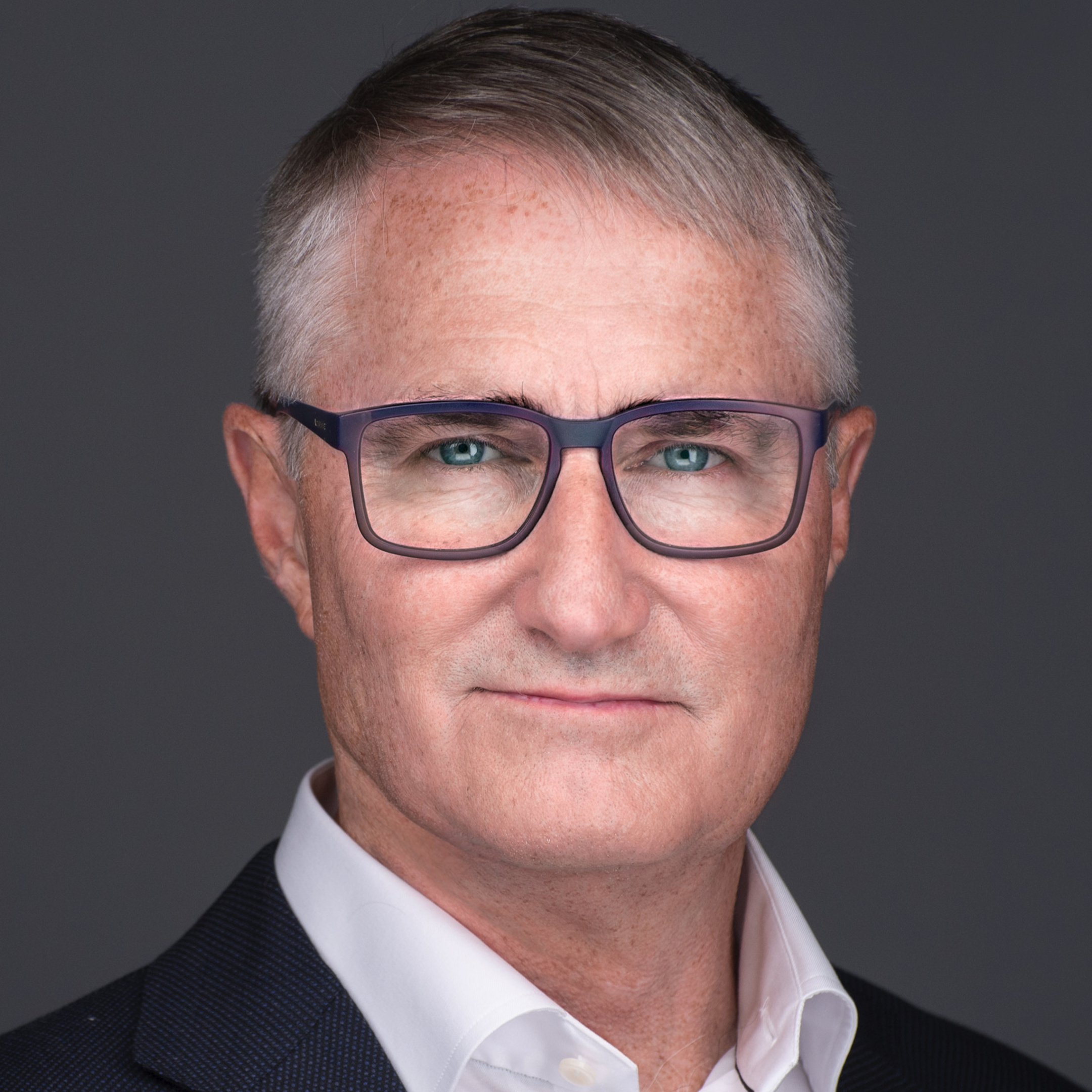 Ge­of­frey Porges
→ In a move that caused Peer Re­view to do a bit of a dou­ble take, Ge­of­frey Porges has left SVB Se­cu­ri­ties to take the CFO job at Schrödinger. Porges had pro­vid­ed his takes on the in­dus­try at SVB since 2015 as se­nior man­ag­ing di­rec­tor, di­rec­tor of ther­a­peu­tics re­search and se­nior re­search an­a­lyst, and he was al­so a mar­ket­ing ex­ec at Mer­ck's vac­cine di­vi­sion in the 1990s. Add Porges to the grow­ing list of big-name an­a­lysts who have moved on to oth­er com­pa­nies in the last year: Biren Amin said good­bye to Jef­feries in April 2021 to be­come CFO of Im­muneer­ing, while Bern­stein's Ron­ny Gal chose the Big Phar­ma route by start­ing his new gig as No­var­tis' chief strat­e­gy & growth of­fi­cer on Ju­ly 18. Kyle LaHu­cik spoke with Porges about his ap­point­ment on Thurs­day.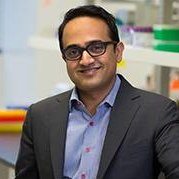 Sanuj Ravin­dran
→ Found­ed by Aaron Ring — one of our 20(+1) un­der 40 hon­orees this year — and scor­ing a $40 mil­lion Se­ries B in Jan­u­ary, cy­tokine-cen­tered Sim­cha Ther­a­peu­tics has in­stalled Sanuj Ravin­dran as CEO. Ravin­dran con­clud­ed a four-year run as chief ex­ec­u­tive of Bridge­Bio sub­sidiary Pelle­Pharm, and he's al­so been CBO of aTyr Phar­ma and SVP of cor­po­rate de­vel­op­ment at The Med­i­cines Com­pa­ny. Else­where at Sim­cha, ARCH ven­ture part­ner and ex-MyoKar­dia CBO Jake Bauer has been named chair­man of a board that in­cludes Ring, Ravin­dran, SR One's Sime­on George, WuXi AppTec's Sean Li and Ar­cus CEO Ter­ry Rosen.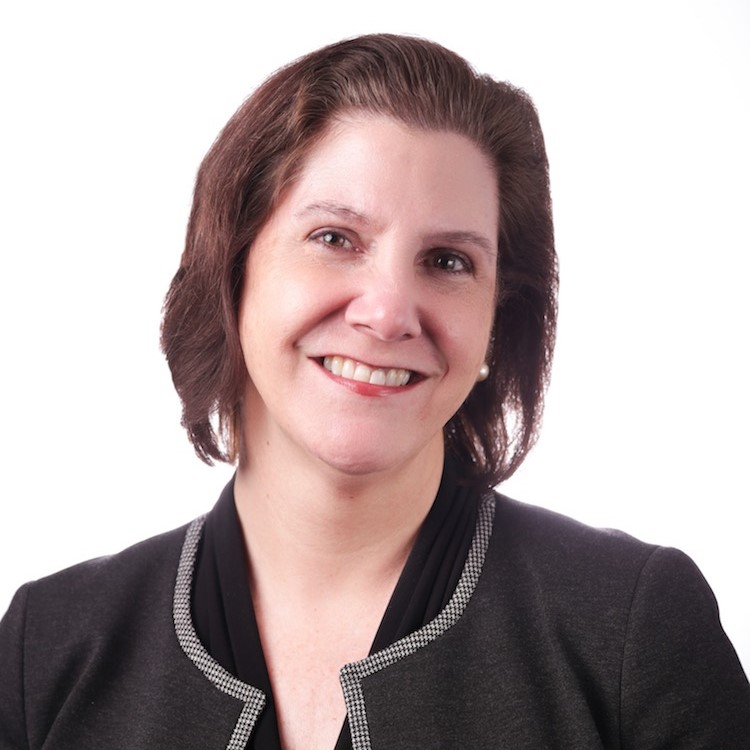 Kate Her­mans
→ Am­brx Bio­phar­ma had a lot go­ing for it last year, rid­ing to Nas­daq with a $126 mil­lion IPO af­ter a $200 mil­lion crossover round in No­vem­ber 2020. But the bear mar­ket has shat­tered its stock and the run­away suc­cess of As­traZeneca and Dai­ichi Sankyo's HER2 drug En­her­tu has put a crimp in its pipeline plans, prompt­ing a shake­up at the top. Just last month, Kate Her­mans joined Am­brx's board of di­rec­tors, but she's now been named in­ter­im CEO as Feng Tian steps down. Her­mans, the ex-VP of mar­ket­ing at Ra­dius Health, spent 13 years with Pfiz­er in myr­i­ad roles be­fore piv­ot­ing to Bris­tol My­ers Squibb in 2012, even­tu­al­ly lead­ing spe­cial­ty port­fo­lio com­mer­cial­iza­tion strat­e­gy. One more Am­brx note: Ym­muno­bio CEO Ka­trin Ru­pal­la has suc­ceed­ed Tian as chair of the board.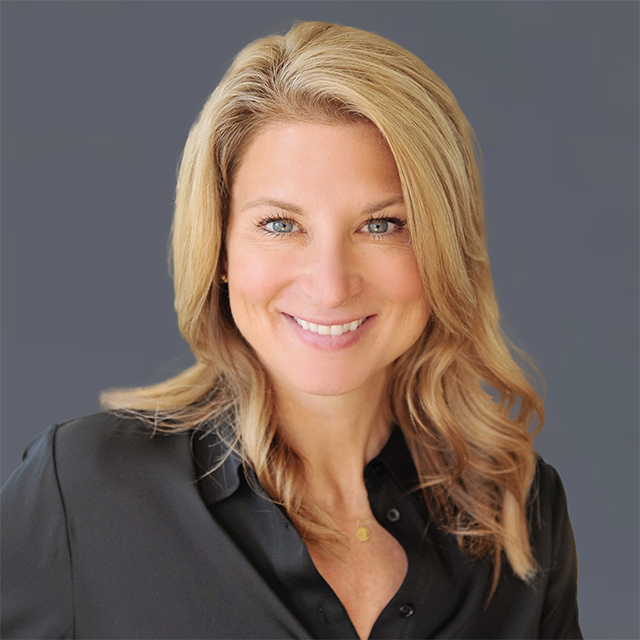 Amy Ma­h­ery
→ Amy Ma­h­ery has fin­ished up an 18-year stay at EMD Serono and will join Roivant as chief com­mer­cial of­fi­cer, an an­nounce­ment that Matt Gline's crew dis­closed in its quar­ter­ly re­port this week. Ma­h­ery held a whole slew of posts at EMD Serono and led the glob­al busi­ness fran­chise, neu­rol­o­gy and im­munol­o­gy be­fore ven­tur­ing off to Roivant. One of its many sub­sidiaries, Der­ma­vant, passed through the ap­proval gate at the FDA three months ago with the plaque pso­ri­a­sis top­i­cal med Vta­ma.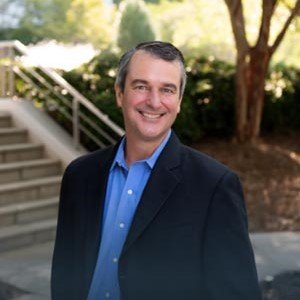 Gar­rett Nichols
→ Cara Cassi­no has re­signed af­ter near­ly sev­en years as CMO of Con­tra­Fect, which is chop­ping 37% of its staff fol­low­ing a Phase III prat­fall with exe­ba­case in Ju­ly. Is­tari On­col­o­gy CMO Gar­rett Nichols will be pitch­ing in re­lief un­til Con­tra­Fect choos­es a per­ma­nent suc­ces­sor. Nichols, the ex-VP, glob­al HIV clin­i­cal de­vel­op­ment at GSK, has al­so served as med­ical chief of Chimerix.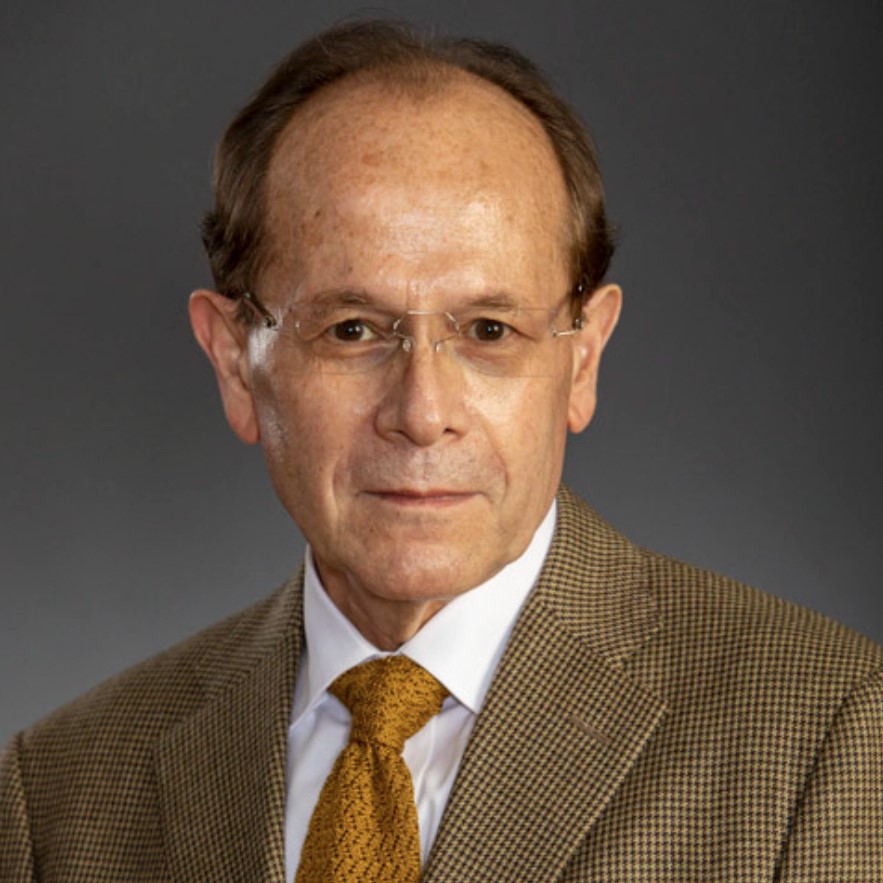 Pe­dro Huer­tas
→ Pil­ing on the cash with a $270 mil­lion Se­ries C three months ago, Shankar Ra­maswamy's gene ther­a­py play Kriya Ther­a­peu­tics has wel­comed Pe­dro Huer­tas as CMO of its rare dis­ease di­vi­sion. The role of med­ical chief isn't a new one for Huer­tas as he ar­rives at a biotech where there are CMOs for dif­fer­ent ther­a­peu­tic ar­eas: There­sa Heah was named CMO and pres­i­dent of Kriya's oph­thal­mol­o­gy di­vi­sion in Oc­to­ber 2021, and Ma'an Muhsin ar­rived in Feb­ru­ary as CMO and pres­i­dent of the on­col­o­gy di­vi­sion. Huer­tas was pre­vi­ous­ly the CMO with In­ozyme Phar­ma, Sen­tien Biotech­nolo­gies and Eloxx Phar­ma­ceu­ti­cals, and ear­li­er he was a glob­al med­ical lead with Shire and Pfiz­er.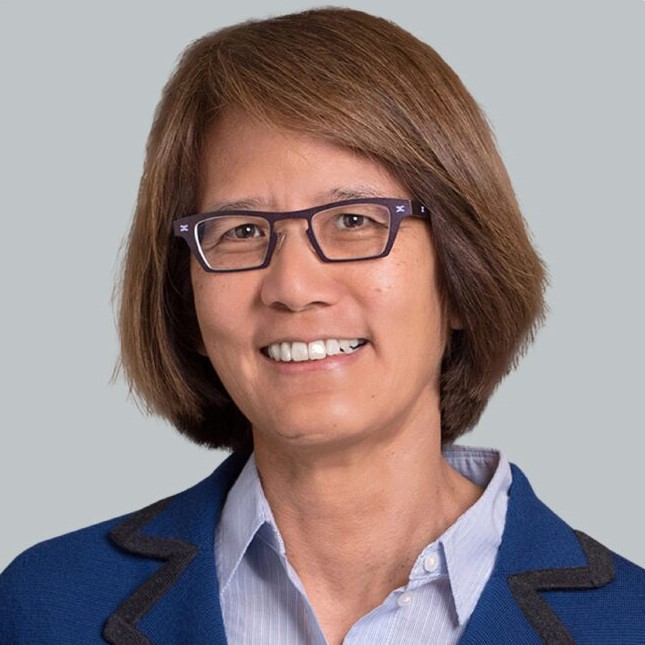 Joanne Quan
→ Bay Area-based Nu­vig Ther­a­peu­tics, a start­up sprout­ing from the lab of Jeff Ravetch at The Rock­e­feller Uni­ver­si­ty, has propped the door open for Joanne Quan as CMO fol­low­ing its $47 mil­lion Se­ries A in May. Quan, a for­mer clin­i­cal de­vel­op­ment ex­ec at Are­na Phar­ma­ceu­ti­cals, is the ex-CMO of Eiger Bio­Phar­ma­ceu­ti­cals who was pre­vi­ous­ly the med­ical chief at Modis Ther­a­peu­tics from 2018-21.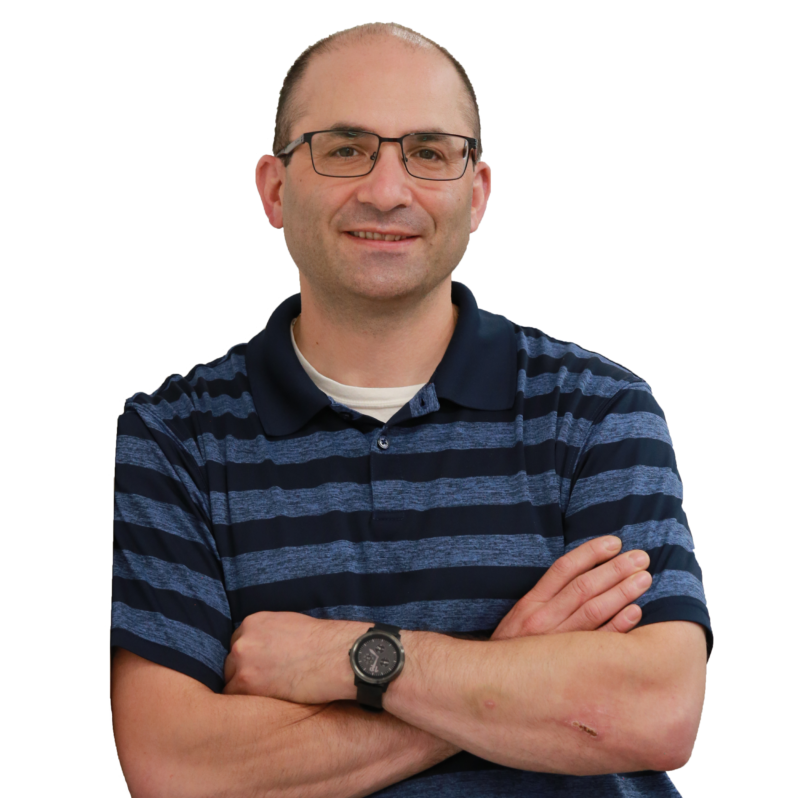 Ja­son Katz
→ Af­ter tak­ing the in­ter­im tag off co-founder and now-CEO Do­minique Ver­helle, the Bob Langer-linked Nex­tR­NA Ther­a­peu­tics out of Dana-Far­ber has tapped Ja­son Katz as head of drug dis­cov­ery. Katz put in 13 years at Mer­ck be­fore be­com­ing di­rec­tor of chem­istry (and lat­er se­nior di­rec­tor of chem­istry) at IFM Ther­a­peu­tics. Ver­helle, the in­ter­im chief when Nex­tR­NA took the wraps off a $56 mil­lion round of fund­ing in ear­ly March, pre­vi­ous­ly held lead­er­ship posts at Cel­gene, Pfiz­er and Take­da, where she was head of aca­d­e­m­ic in­no­va­tion at the Japan­ese phar­ma's Cen­ter for Ex­ter­nal In­no­va­tion.
→ As NetSci­en­tif­ic com­pletes its stake buy of Vor­tex Bio­sciences, the com­mer­cial­iza­tion and in­vest­ment com­pa­ny has now named Paul Jones as CEO. Jones joins Vor­tex from Il­lu­mi­na, where he served as glob­al head of pop­u­la­tion ge­nomics. Jones is al­so the founder and CEO of My­Gene and ear­li­er in his ca­reer held roles at As­traZeneca, Sanofi and No­var­tis.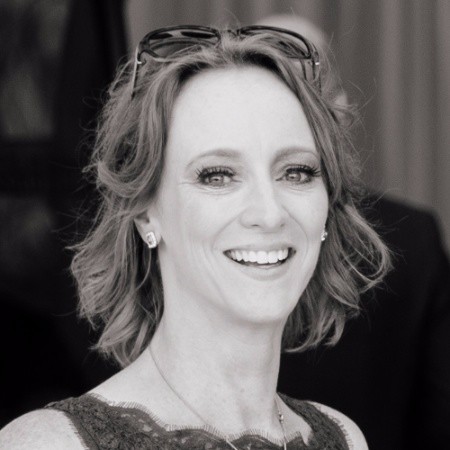 Cheryl Col­lett
→ Look­ing to tar­get can­cers caused by HPV, San Diego-based Tor­a­gen is bring­ing in some new faces to its team. The com­pa­ny an­nounced the ap­point­ments of Cheryl Col­lett as CFO, Richard Lump­kin as di­rec­tor, re­search & de­vel­op­ment, and Paul En­gler (founder of Cac­tus Feed­ers) to its board of di­rec­tors. Col­lett sad­dles up to the com­pa­ny af­ter a stint as CFO of Ani­vive Life­sciences and pre­vi­ous ex­pe­ri­ence with Puma Biotech­nol­o­gy, Sier­ra Sci­en­tif­ic In­stru­ments, Cougar Biotech­nol­o­gy, Hythi­am and 20th Cen­tu­ry Fox.
Mean­while, Lump­kin served as for­mer se­nior di­rec­tor at re­cent­ly Pfiz­er-ac­quired Glob­al Blood Ther­a­peu­tics. Lump­kin's oth­er stints in­clude roles at Por­to­la Phar­ma­ceu­ti­cals, Mil­len­ni­um Phar­ma­ceu­ti­cals, Cor Ther­a­peu­tics, Ri­bo­gene, Amylin and Cor­vas In­ter­na­tion­al.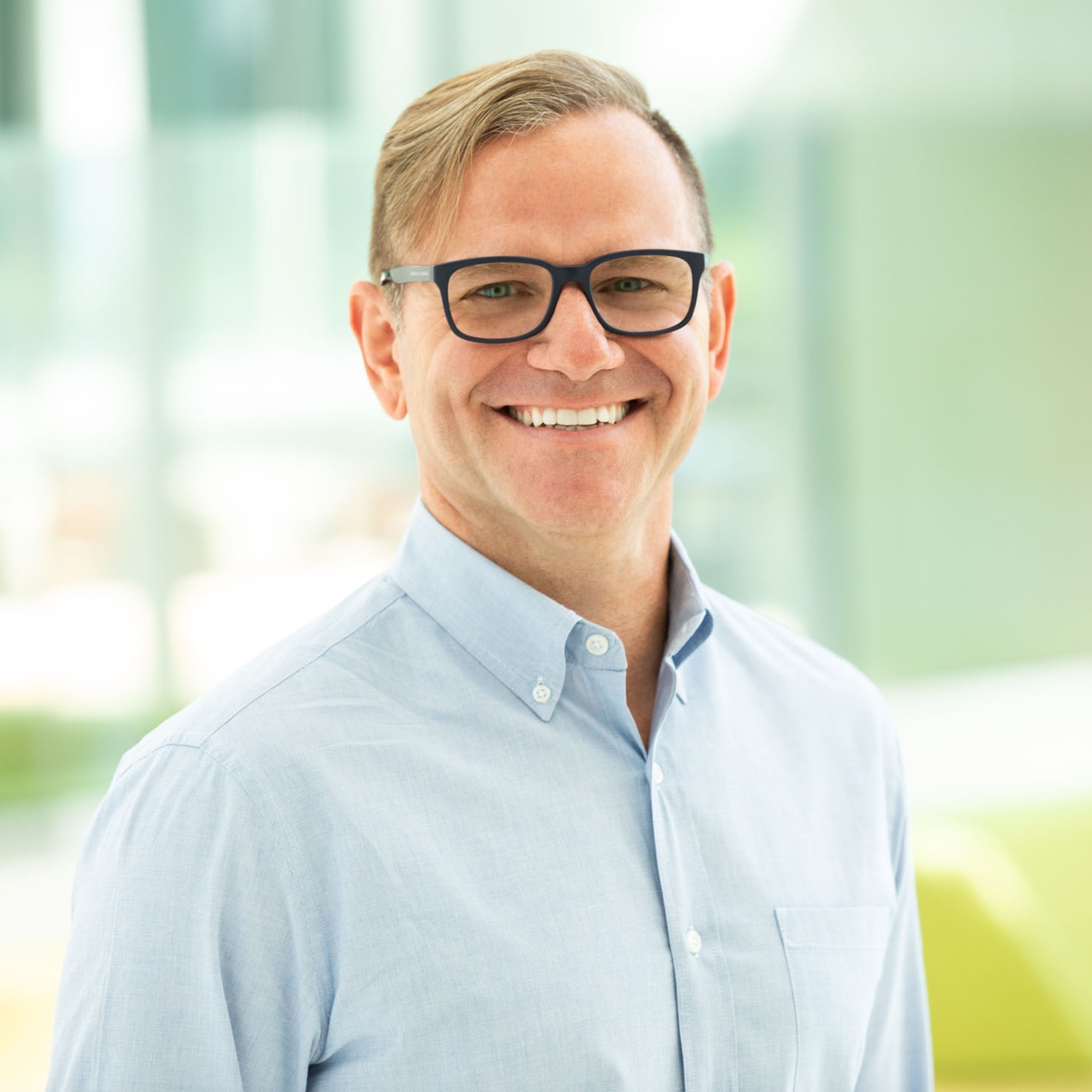 Allen Hodge
→ Health tech out­fit Zephyr AI has pegged Allen Hodge as chief com­mer­cial of­fi­cer. The erst­while VP of US on­col­o­gy sales at Ar­ray Bio­phar­ma and an ex-re­gion­al sales di­rec­tor with Cel­gene, Hodge spent the last three years as BioCryst's SVP and gen­er­al man­ag­er, US com­mer­cial.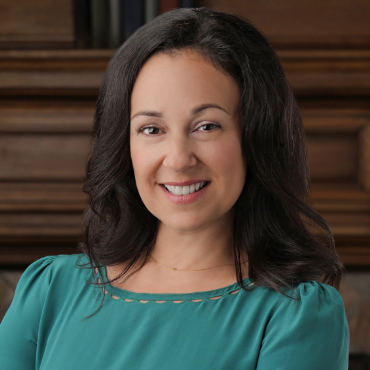 Jacque­lyn Sumer
→ Get­ting a fresh cash in­jec­tion this spring through a $275 mil­lion up­front pay­ment from Tai­ho Phar­ma­ceu­ti­cal as part of an al­liance that was forged in 2019, Cul­li­nan On­col­o­gy has named Jacque­lyn Sumer as chief le­gal of­fi­cer. Sumer, a Big Phar­ma le­gal vet with No­var­tis and Bris­tol My­ers, had been chief le­gal and com­pli­ance of­fi­cer at Geno­cea Bio­sciences be­fore the com­pa­ny de­cid­ed to shut­ter op­er­a­tions.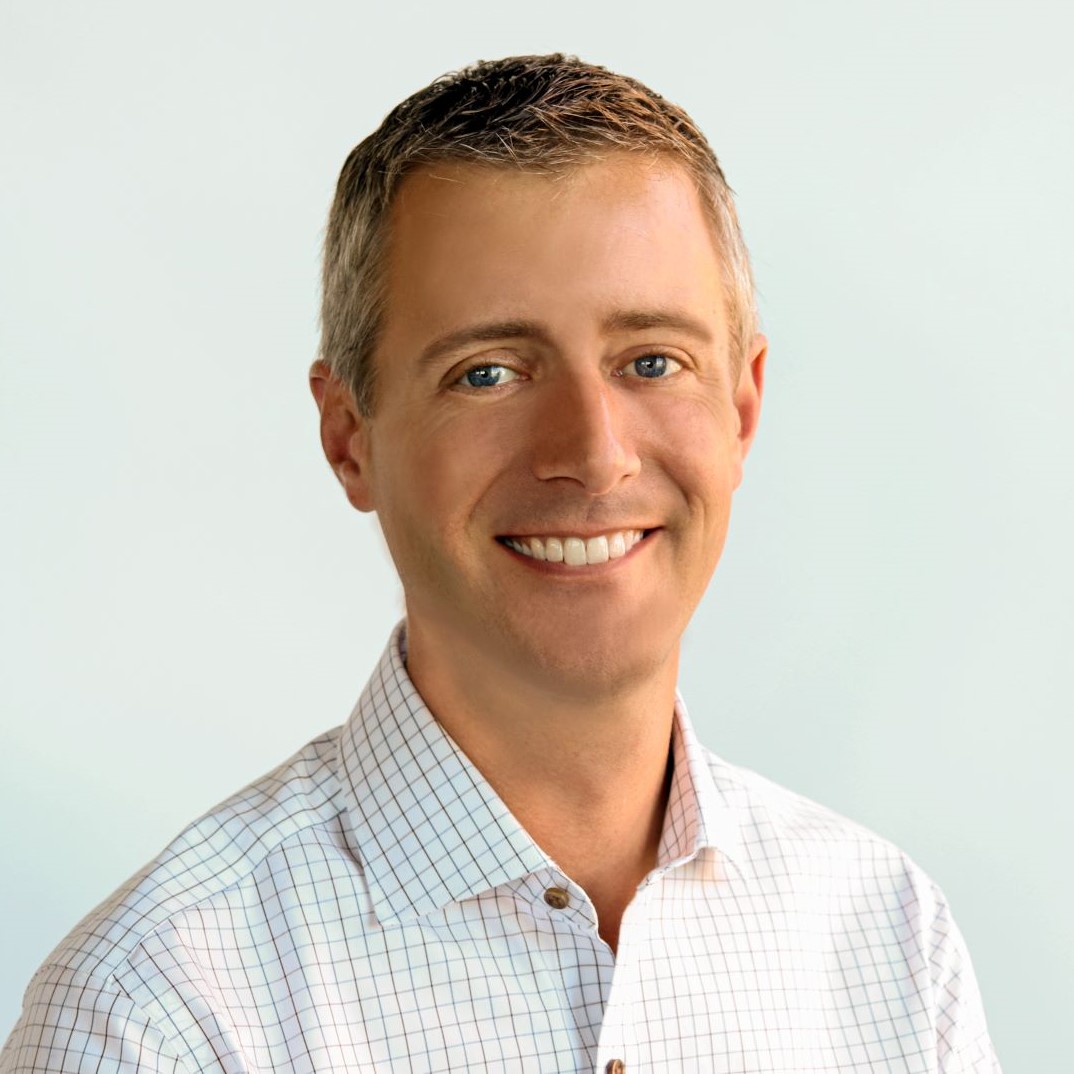 Justin Fairchild
→ Portage Biotech CEO Ian Wal­ters has tacked on the role of chair­man, while the Con­necti­cut-based I/O play­er that just took full own­er­ship of iOx Ther­a­peu­tics has en­list­ed Justin Fairchild as VP of de­vel­op­ment. Fairchild is a 14-year vet of Bris­tol My­ers who's been VP of clin­i­cal de­vel­op­ment at the Park­er In­sti­tute for Can­cer Im­munother­a­py. Wal­ters, who al­so has Bris­tol My­ers ties, has helmed Portage since 2019.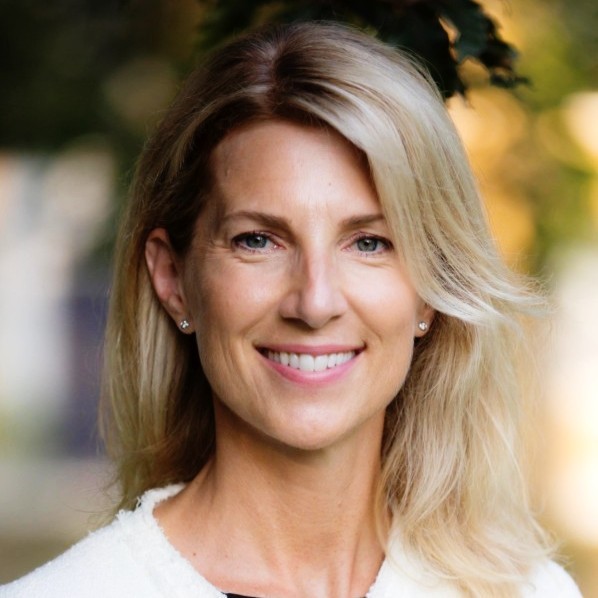 Lisa Sin­clair
→ The pro­tein degra­da­tion spe­cial­ists at Arv­inas have picked up their sec­ond ex­ec of the month with Lisa Sin­clair as SVP, cor­po­rate op­er­a­tions, and the biotech al­so put out word late Thurs­day that it would carve out space for ex-Pfiz­er busi­ness chief John Young on the board of di­rec­tors as Liam Rat­cliffe moves on. Sin­clair spent 18 years with Pfiz­er be­fore mov­ing on to As­traZeneca in 2011 as VP of R&D port­fo­lio and per­for­mance. At her last two stops, she was head of pro­gram and al­liance man­age­ment with Pfiz­er spin­out Spring­Works Ther­a­peu­tics and head of cor­po­rate & com­mer­cial strat­e­gy since 2019 for Rally­bio. Arv­inas be­gan the month of Au­gust by nab­bing Nek­tar vet John North­cott as chief com­mer­cial of­fi­cer.
→ South Ram­part Phar­ma is adding Josh Blach­er to its team as CFO. Blach­er, who helped man­age Te­va In­no­v­a­tive Ven­tures, has pre­vi­ous­ly been the CFO of Galmed Phar­ma­ceu­ti­cals and Ther­a­pix Bio­sciences, and he al­so has CBO ex­pe­ri­ence from his time at In­med Phar­ma­ceu­ti­cals.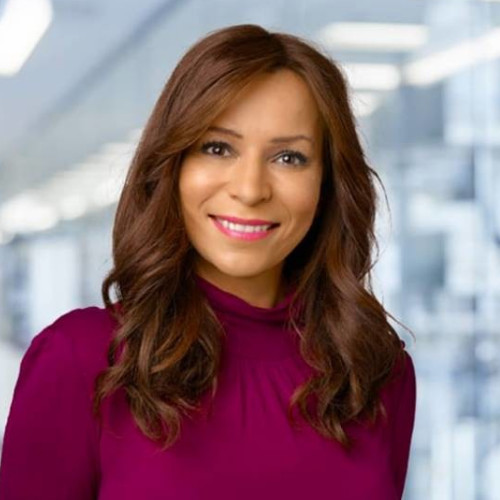 Eweli­na Ku­likows­ki
→ At Resver­logix, CSO Nor­man Wong is pass­ing the ba­ton to Eweli­na Ku­likows­ki as he heads off to re­tire­ment. Ku­likows­ki joined Resver­logix in 2005, hav­ing start­ed out as di­rec­tor of re­search de­vel­op­ment and cul­mi­nat­ing in her role as SVP, re­search & de­vel­op­ment.
→ Re­lief Ther­a­peu­tics has ush­ered in David Mc­Cul­lough as se­nior di­rec­tor and head of US mar­ket ac­cess. Mc­Cul­lough hails from Mirum Phar­ma­ceu­ti­cals, where he was na­tion­al ac­count di­rec­tor (pay­er ac­count lead). Mc­Cul­lough al­so has ex­pe­ri­ence un­der his belt from gigs at No­var­tis Gene Ther­a­pies, Spark Ther­a­peu­tics, Shire, Med­Im­mune and Ab­bott Labs.
→ Just af­ter adding Sabine Sydow and Falk Nuern­berg­er to its lead­er­ship team last week, Ger­man CD­MO Rentschler Bio­phar­ma is now wel­com­ing aboard Mark Caswell as VP, site head of its Mass­a­chu­setts fa­cil­i­ties. Caswell joins the com­pa­ny from Lon­za, hav­ing served as head of op­er­a­tions at its site in New Hamp­shire. Pri­or to that Caswell had stints at Sanofi Gen­zyme, cul­mi­nat­ing in his role as di­rec­tor, glob­al en­gi­neer­ing and tech­nol­o­gy.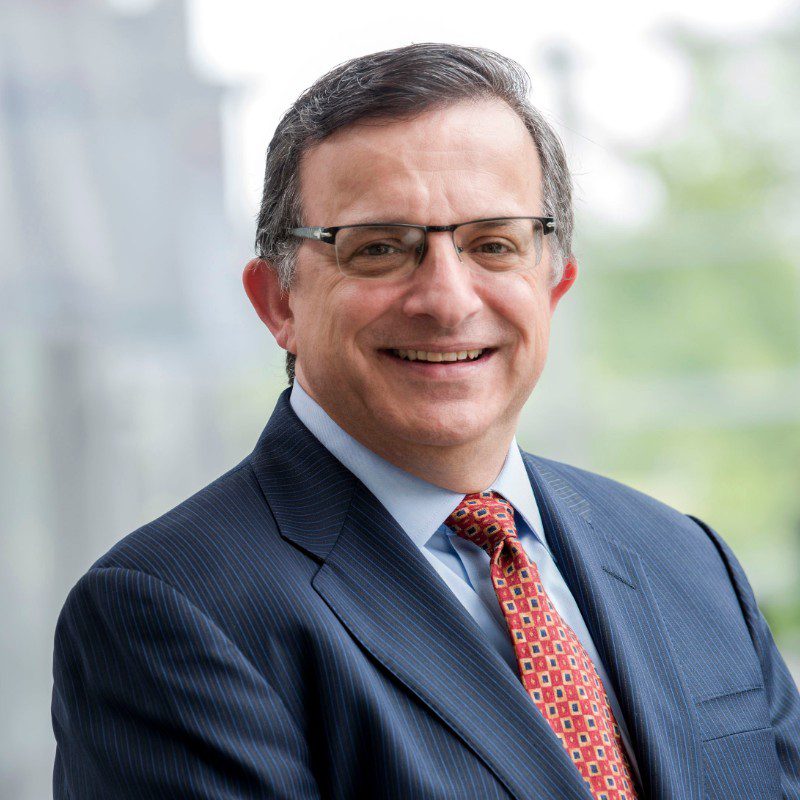 Eli­av Barr
→ Eli­av Barr has picked up a seat on the board of di­rec­tors at Bay­er's thy­roid can­cer part­ner Ve­r­a­cyte. Barr took over for Roy Baynes — now CMO for Roger Perl­mut­ter at Eikon Ther­a­peu­tics — at Mer­ck Re­search Lab­o­ra­to­ries and has worked for the Big Phar­ma since 1995.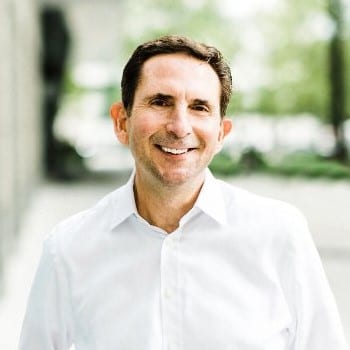 John Davis
→ Jeff Blue­stone has bol­stered the board at Sono­ma Bio­ther­a­peu­tics — chaired by Rick Klaus­ner — with the ad­di­tions of Kati­na Dor­ton and John Davis. Dor­ton has been a CFO with NodThera, Re­pare Ther­a­peu­tics and Avro­bio, while Davis is a Pfiz­er alum who led R&D and was CMO of Ma­gen­ta Ther­a­peu­tics.
→ While we're think­ing of Davis' old com­pa­ny, Michael Vas­con­celles is head­ed to Ma­gen­ta's board of di­rec­tors. Be­fore his CMO gigs at Unum Ther­a­peu­tics and Roche's Flat­iron Health, Vas­con­celles led the on­col­o­gy ther­a­py area unit at Take­da.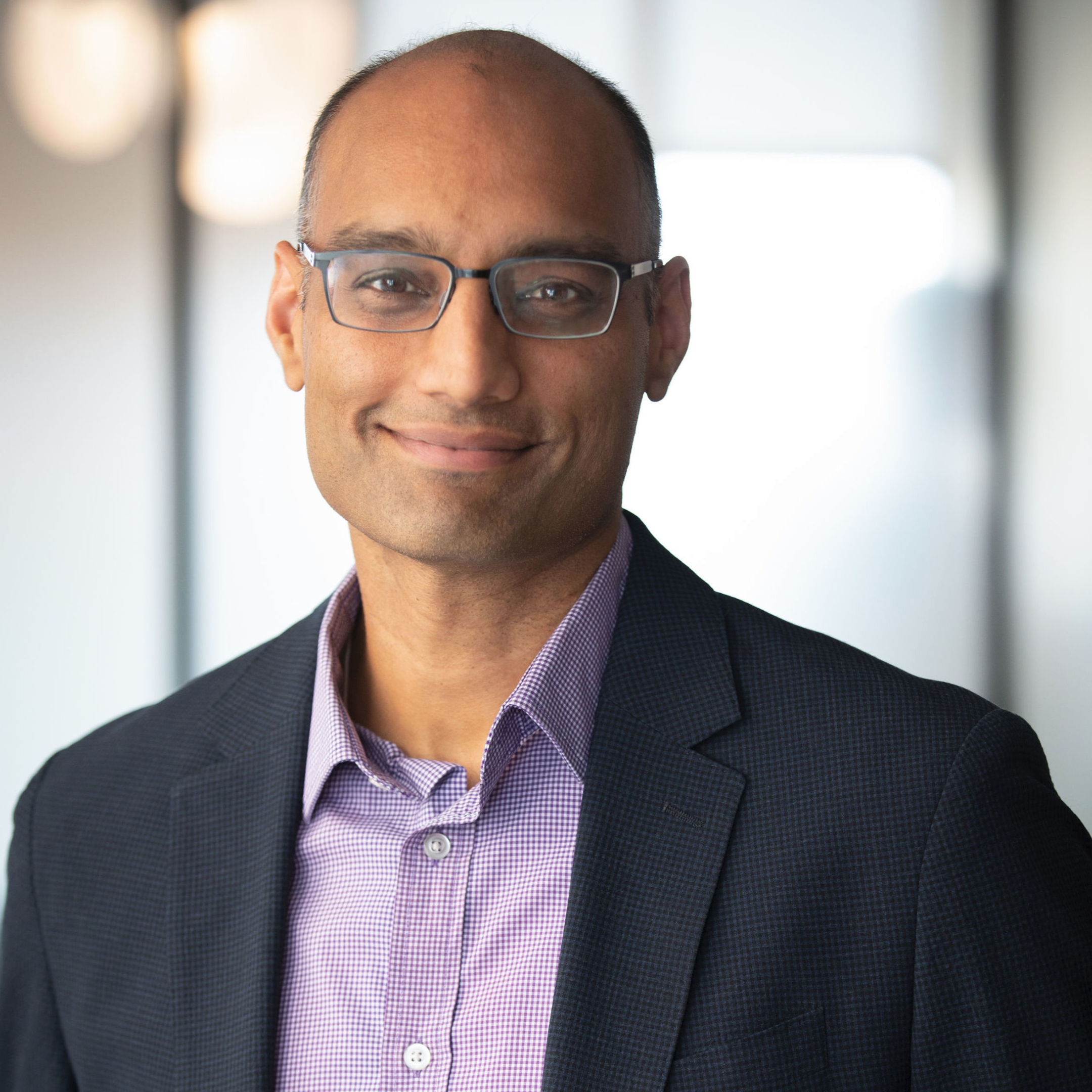 Rahul Bal­lal
→ Now un­der the di­rec­tion of Bri­an Goff with Jack­ie Fouse rid­ing off in­to the sun­set last week, Agios has made room for Rahul Bal­lal and Mer­ck alum Cyn­thia Smith on the board of di­rec­tors. Bal­lal has helmed Imara for the last four years, and Smith is the ex-chief com­mer­cial of­fi­cer of ZS Phar­ma who has board seats with Pro­tara Ther­a­peu­tics, Spero Ther­a­peu­tics and Ake­bia Ther­a­peu­tics.
→ Rachel Humphrey has clinched a spot on the board of di­rec­tors at Pyx­is On­col­o­gy as it prunes the pipeline and shines the spot­light on PYX-201 and PYX-106. The ex-CMO at Black Di­a­mond is now pres­i­dent and CEO of I/O biotech Nor­mu­ni­ty.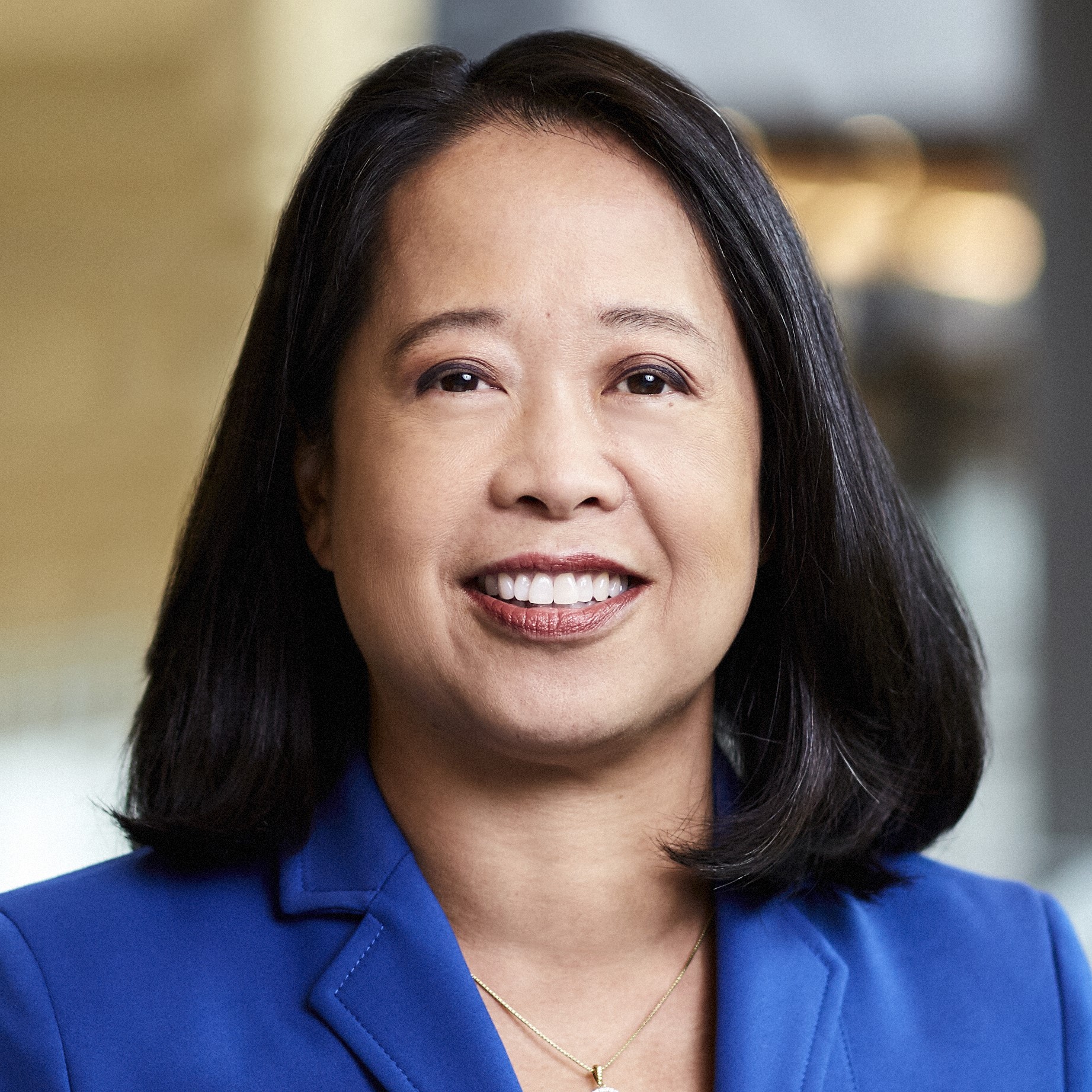 Karen Ling
→ Mer­ck hu­man re­sources vet Karen Ling has joined the board of di­rec­tors at Mallinck­rodt. Ling was chief hu­man re­sources of­fi­cer at Al­ler­gan from 2014-19, then took the same po­si­tion at AIG for two years. She al­so sits on the board of di­rec­tors at iRhythm Tech­nolo­gies and Ther­a­peu­tic­sMD.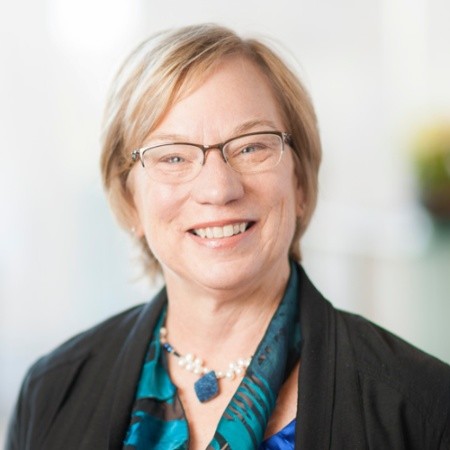 Lynne Par­shall
→ Dinged by a par­tial clin­i­cal hold on its blood can­cer drug FHD-286 af­ter a pa­tient death, Flag­ship biotech Foghorn Ther­a­peu­tics has giv­en a seat to Lynne Par­shall on the board of di­rec­tors. Par­shall has had a 30-year as­so­ci­a­tion with Io­n­is, where she's now a se­nior strate­gic ad­vi­sor and board mem­ber, and she's on the boards of Cy­to­ki­net­ics, Reper­toire Im­mune Med­i­cines, and Ring Ther­a­peu­tics.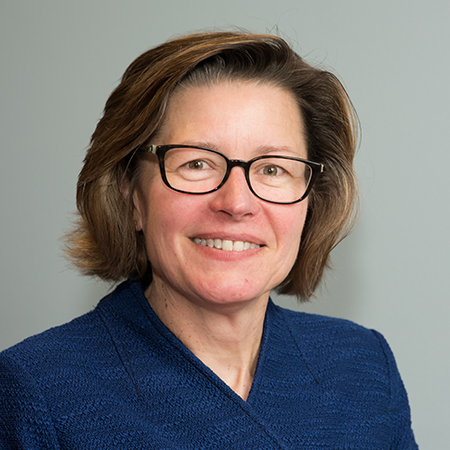 Suzanne Bruhn
→ We pro­filed Schond Green­way not too long ago when he took the CFO job at MindMed — this time around, the psy­che­delics biotech has elect­ed Tia­ki Ther­a­peu­tics chief Suzanne Bruhn and Opi­ant Phar­ma­ceu­ti­cals CEO Roger Crys­tal to the board of di­rec­tors. Bruhn just be­came a board mem­ber at Vig­il Neu­ro­science, and Crys­tal is on the board of di­rec­tors at BIO.
→ Fund man­ag­er Justin Yorke (the San Gabriel Fund, JMW Fund and Rich­land Fund) has been named chair­man of the board at Hanover, MD-based Proces­sa Phar­ma­ceu­ti­cals. Khoso Baluch, the for­mer CorMedix CEO who was on the Eli Lil­ly team from 1984-2008, has joined XO­MA CEO Jim Neal on Proces­sa's board.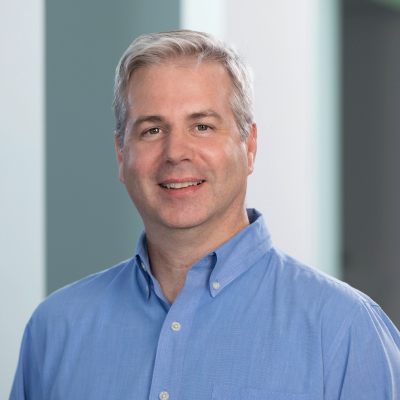 Bri­an Fen­ton
→ Non­prof­it biotech Odylia Ther­a­peu­tics has pulled out two seats on its board of di­rec­tors for Sharon Walk­er and Bri­an Fen­ton. Walk­er joins the At­lanta-based com­pa­ny with ex­pe­ri­ence as Sanofi's se­nior coun­sel, vac­cines patents. Mean­while, Fen­ton was CBO of Trans­late Bio and for­mer­ly worked with­in the busi­ness de­vel­op­ment group at Shire.
→ Ym­muno­bio, the Swiss-based CEA­CAM1 biotech we ref­er­enced ear­li­er, is bol­ster­ing its board of di­rec­tors with the ap­point­ment of Juer­gen Heit­mann. Cur­rent­ly, Heit­mann serves as di­rec­tor of busi­ness de­vel­op­ment at Nordic Phar­ma. Heit­mann is the ex-CBO of Sen­so­ri­on and has held roles at McK­in­sey & Com­pa­ny, No­var­tis, Ny­comed and Take­da.
→ Need­ing to hit the re­set but­ton with the FDA af­ter pulling its BLA for be­va­cizum­ab in late May, Out­look Ther­a­peu­tics has added Ju­lia Haller to the board of di­rec­tors. Haller chairs the oph­thal­mol­o­gy de­part­ment at Sid­ney Kim­mel Med­ical Col­lege at Thomas Jef­fer­son Uni­ver­si­ty and is oph­thal­mol­o­gist-in-chief at Wills Eye Hos­pi­tal in Philadel­phia.