Kansas court pre­lim­i­nar­i­ly ap­proves Vi­a­tris' $264M EpiPen set­tle­ment
A fed­er­al court has signed off on a set­tle­ment that will see Vi­a­tris pay $264 mil­lion to re­solve claims that it con­spired with Pfiz­er to "mo­nop­o­lize the mar­ket" for life-sav­ing EpiPens.
Kansas Judge Daniel Crab­tree pre­lim­i­nar­i­ly agreed to the set­tle­ment on Fri­day, paving the way for a fi­nal ap­proval that won't come un­til at least the sec­ond half of the year. A fair­ness hear­ing will take place on Ju­ly 6, ac­cord­ing to court doc­u­ments.
The case dates back to 2017, when plain­tiffs filed a com­plaint al­leg­ing Vi­a­tris — cre­at­ed out of the merg­er of Up­john and My­lan — "de­vised an il­le­gal scheme" to pre­vent EpiPen com­peti­tors from com­ing to mar­ket. The com­pa­ny has been un­der heavy fire since 2016, when the price of two EpiPens surged to $608, up from $100 in 2007.
"As a re­sult, mil­lions of Amer­i­cans re­ly­ing on this life-sav­ing de­vice have paid ex­or­bi­tant prices for EpiPens that are in no way teth­ered to or con­strained by a com­pet­i­tive mar­ket," an amend­ed com­plaint states.
The com­plaint ac­cus­es both My­lan and Pfiz­er, which man­u­fac­tured the EpiPen, of en­gag­ing in an­ti-com­pet­i­tive con­duct that cre­at­ed a mo­nop­oly.
The "scheme" con­sist­ed of mul­ti­ple parts, plain­tiffs said, al­leg­ing that the de­fen­dants: mis­clas­si­fied EpiPen un­der Med­ic­aid's Med­ical Drug Re­bate Pro­gram; of­fered ag­gres­sive re­bates and in­cen­tives to phar­ma­cy ben­e­fit man­agers con­di­tioned on ex­clud­ing com­peti­tors from the mar­ket; of­fered free EpiPens to schools through its Ac­cess to Schools pro­gram, on the ex­clu­sion of com­peti­tor prod­ucts; cre­at­ed a patent thick­et; and as­sert­ed that EpiPens should be sold sole­ly in two-packs, dri­ving up cost.
These ac­tions "en­dan­gered the lives of mil­lions of Amer­i­cans," the amend­ed com­plaint al­leges.
"It is al­so time to send a mes­sage that the law will not tol­er­ate the fraud­u­lent and an­ti­com­pet­i­tive ac­tions of Amer­i­ca's phar­ma­ceu­ti­cal gi­ants," the doc­u­ment states.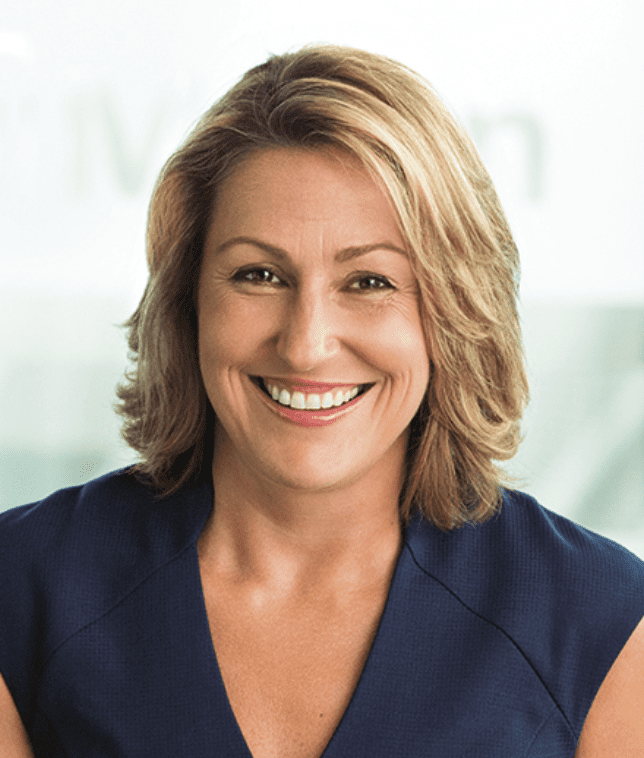 Heather Bresch
Then-My­lan CEO Heather Bresch, daugh­ter of De­mo­c­ra­t­ic Sen­a­tor Joe Manchin, left the com­pa­ny af­ter the merg­er in 2020. But she vig­or­ous­ly de­fend­ed the price in­crease be­fore the House Over­sight and Gov­ern­ment Re­form Com­mit­tee, say­ing, "Price and ac­cess ex­ist in a bal­ance, and we be­lieve we have struck that bal­ance."
Vi­a­tris has de­nied any wrong­do­ing, but agreed to pay $264 mil­lion to re­solve the cas­es pend­ing in the US Dis­trict Court for the Dis­trict of Kansas.
"The Board of Di­rec­tors be­lieves that this set­tle­ment is in the best in­ter­ests of the Com­pa­ny and its stake­hold­ers. The res­o­lu­tion of these in­di­rect pur­chas­er cas­es will al­low the Com­pa­ny to move for­ward and con­tin­ue fo­cus­ing on its strate­gic pri­or­i­ties," it said last month.
Crab­tree dis­missed much of the case against My­lan last June, leav­ing on­ly a claim con­cern­ing a 2012 patent lit­i­ga­tion set­tle­ment with gener­ic drug­mak­er Te­va. Pfiz­er al­so struck a $345 mil­lion set­tle­ment last year.