Karyopharm bags a $193M Asian deal for se­linex­or and fol­lowup drug, shares jump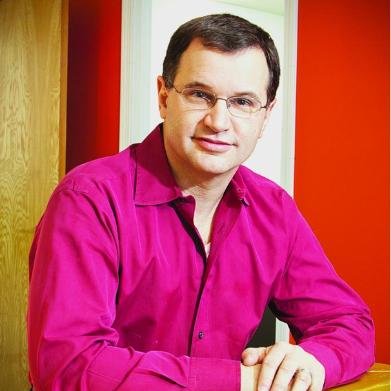 Michael Kauff­man
Karyopharm Ther­a­peu­tics $KP­TI has inked a re­gion­al Asian deal for its late-stage can­cer ther­a­py se­linex­or and a fol­low-up com­pound it has in the pipeline. Ono is pay­ing $22.3 mil­lion up­front to grab de­vel­op­ment and com­mer­cial rights to the two ther­a­pies for a slate of coun­tries that in­cludes Japan, South Ko­rea and Hong Kong. Ono is al­so on the hook for up to $170.7 mil­lion in mile­stones.
Karyopharm shares jumped 12% on the news.
New­ton MA-based Karyopharm has had its up and downs with their lead drug se­linex­or.
Back in March the drug failed an over­all sur­vival goal in acute myeloid leukemia. Last fall, though, the biotech claimed a suc­cess for drug-re­sis­tant cas­es of mul­ti­ple myelo­ma, with 1 in 5 of the 78 evalu­able pa­tients demon­strat­ing an ob­jec­tive re­sponse char­ac­ter­ized as a par­tial re­sponse or a "very good" par­tial re­sponse in a sin­gle-arm study.
Karyopharm sub­se­quent­ly added more pa­tients to the study, look­ing to ad­vance it to the FDA in 2018 if the da­ta look good. In­ves­ti­ga­tors al­so launched a Phase III com­bo study last June, adding Vel­cade and dex­am­etha­sone to their drug and test it among pa­tients who had be­come re­sis­tant to three oth­er drugs.
Ono al­so gets re­gion­al rights to KPT-8602, a fol­lowup to se­linex­or, which Leerink's Michael Schmidt says could car­ry some nice up­side. He not­ed:
KPT-8602 is a sec­ond gen­er­a­tion oral SINE com­pound that is ex­pect­ed to have low­er brain pen­e­tra­tion vs. se­linex­or, and could po­ten­tial­ly have im­proved tol­er­a­bil­i­ty, ac­cord­ing to mgmt. At the ASH con­fer­ence last year, ear­ly Ph I da­ta were high­light­ed in re­lapsed/re­frac­to­ry mul­ti­ple myelo­ma (r/r MM). The on­go­ing Ph I/II open-la­bel study is eval­u­at­ing safe­ty and ef­fi­ca­cy of KPT-8602, with the pri­ma­ry ob­jec­tive to de­ter­mine the max­i­mum tol­er­at­ed dose (MTD) and rec­om­mend­ed Ph II dose (RP2D) for KPT-8602 sin­gle agent and in com­bi­na­tion with dex­am­etha­sone (dex). No dose-lim­it­ing tox­i­c­i­ties (DLTs) were re­port­ed.
"Giv­en ONO's es­tab­lished lead­er­ship in on­col­o­gy, in­clud­ing Op­di­vo (nivolum­ab) and Kypro­lis (carfil­zomib) in Japan, we be­lieve there is no com­pa­ny bet­ter suit­ed to ad­vance both se­linex­or and KPT-8602 in Japan and the oth­er li­censed ter­ri­to­ries," said Karyopharm CEO Michael Kauff­man. "ONO is well-known and wide­ly re­spect­ed for its clin­i­cal de­vel­op­ment and com­mer­cial ex­per­tise, and this part­ner­ship pro­vides im­por­tant val­i­da­tion for both com­pounds, while al­low­ing us to re­main fo­cused on ex­e­cut­ing our late-phase se­linex­or tri­als and pur­sue reg­u­la­to­ry ap­proval in the Unit­ed States and Eu­ro­pean Union."