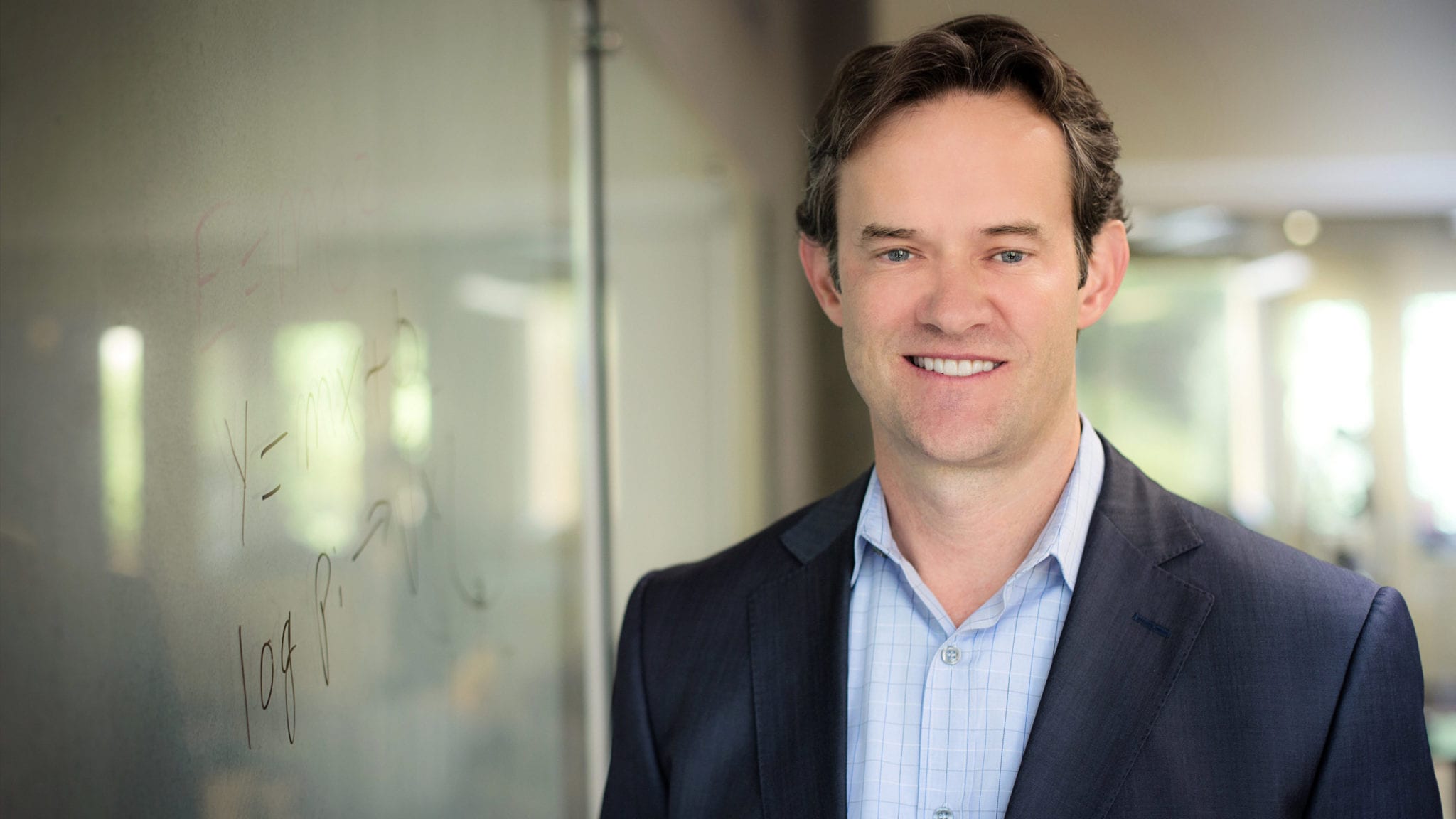 CEO Frederick Beddingfield (Kira)
Ki­ra Phar­ma­ceu­ti­cals emerges from stealth with $46M and new CEO to lead com­ple­ment ther­a­py mis­sion
Fred­er­ick Bed­ding­field left Si­en­na Bio­phar­ma­ceu­ti­cals last De­cem­ber, a few months af­ter the strug­gling biotech filed for bank­rupt­cy. The for­mer CEO was plan­ning to take some time off, un­til he re­ceived a call from the Uni­ver­si­ty of Penn­syl­va­nia pro­fes­sor Wen­chao Song.
Song was look­ing for some­one to helm Ki­ra Phar­ma­ceu­ti­cals, a start­up he co-found­ed to de­vel­op a "new gen­er­a­tion" of com­ple­ment-tar­get­ed ther­a­pies for im­mune-me­di­at­ed dis­eases. The two got talk­ing, one thing led to an­oth­er, and "it just turned out to be a great fit," Bed­ding­field said.
On Thurs­day, Ki­ra emerged from stealth mode with Bed­ding­field as CEO, $46 mil­lion from the ven­ture well, and a lead can­di­date ex­pect­ed to hit the clin­ic in the next three months.
"It's the tip of the ice­berg for com­ple­ment dis­eases," Bed­ding­field said.
While the com­pa­ny is in­ter­est­ed in im­prov­ing on the stan­dard of care for some dis­eases, "our big­ger goal is to treat dis­eases where there's re­al­ly … a com­plete­ly un­met need, and there are no com­ple­ment drugs ap­proved," he said.
The com­ple­ment cas­cade, a part of the in­nate im­mune sys­tem, is "great when it's work­ing well," Bed­ding­field said. But dys­reg­u­la­tion can lead to au­toim­mune dis­or­ders. De­pend­ing on that dys­reg­u­la­tion, block­ing cer­tain parts of the path­ways that ac­ti­vate the com­ple­ment sys­tem can be "quite ef­fec­tive" in con­trol­ling dis­ease, the CEO said.
"Some­times pa­tients have a ge­net­ic pre­dis­po­si­tion, some mu­ta­tion in … part of this com­ple­ment cas­cade that makes them have this ab­nor­mal re­sponse. Oth­er times, we don't know ex­act­ly why it's ex­ag­ger­at­ed, but it is. And in­ter­est­ing­ly, if you look at Covid pa­tients, many of them have (an) ex­ag­ger­at­ed com­ple­ment cas­cade re­sponse," he said.
Ki­ra's lead can­di­date, P014, is de­signed to in­hib­it both up­stream and down­stream com­ple­ment tar­gets. It's en­gi­neered with an ex­tend­ed half-life and po­ten­cy, and has the po­ten­tial to be self-ad­min­is­tered at home. While Ki­ra has yet to an­nounce which in­di­ca­tions it's go­ing af­ter, Bed­ding­field said the can­di­date should en­ter the clin­ic with­in the next three months. The pipeline al­so in­cludes two oth­er can­di­dates in IND-en­abling stages.
Cam­bridge, MA-based Ki­ra was found­ed in 2017. While in stealth, it bagged an $18 mil­lion Se­ries A and $28 mil­lion Se­ries B from a slate of in­vestors in­clud­ing Quan Cap­i­tal, 6 Di­men­sions Cap­i­tal, Qim­ing Ven­ture Part­ners, and Sinopharm Cap­i­tal. While its head­quar­ters is in the US, the com­pa­ny al­so boasts a Suzhou, Chi­na of­fice.
"I think we're the on­ly com­ple­ment com­pa­ny that from the get-go has a cross-bor­der strat­e­gy to bring ther­a­pies … glob­al­ly to the US to Chi­na," Bed­ding­field said. This will al­low the com­pa­ny to eas­i­ly con­duct clin­i­cal tri­als in both coun­tries.
Even so, the biotech may have some catch­ing up to do. Alex­ion, which made waves with the in­tro­duc­tion of its first an­ti-C5 an­ti­body, snagged its sec­ond ap­proval for the com­ple­ment ther­a­py Ul­tomiris last year. The drug, which blocks the C5 path­way, has the FDA's OK to treat atyp­i­cal he­molyt­ic ure­mic syn­drome and parox­ys­mal noc­tur­nal he­mo­glo­bin­uria. It raked in $338.9 mil­lion in net sales last year.
Last Au­gust, Alex­ion was hit with a sur­prise in­ter partes re­view. The US Patent Tri­als Ap­peal Board ac­tion was stoked by Am­gen, which pushed to over­turn patents on the com­ple­ment in­hibitor Soliris to cre­ate a biosim­i­lar.
While Bed­ding­field once served as CMO of both Kythera and Al­ler­gan, his lat­est gig was at Si­en­na, which filed for a Chap­ter 11 last Sep­tem­ber. The biotech's stock nev­er quite re­cov­ered from the fail­ure of its ex­per­i­men­tal ac­ne drug SNA-001, which flopped in two sep­a­rate tri­als test­ing its ef­fi­ca­cy when man­aged by laser tech. The com­pa­ny cut 20 jobs in a re­struc­tur­ing to re­fo­cus on pso­ri­a­sis and as­so­ci­at­ed pru­ri­tus, and 7 more in con­nec­tion with the bank­rupt­cy fil­ing.