Kite gives it­self a lit­tle more time to fin­ish FDA ap­pli­ca­tion for KTE-C19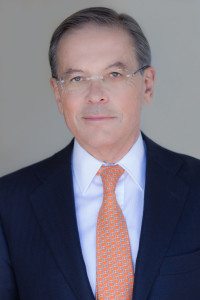 Arie Bellde­grun
Kite Phar­ma has giv­en it­self un­til Q1 2017 to com­plete the BLA fil­ing for KTE-C19, its pi­o­neer­ing en­gi­neered T-cell ther­a­py. That's a slight push­back of the orig­i­nal sched­ule out­lined by CEO Arie Bellde­grun, who last month set a goal to fin­ish the sub­mis­sion by the end of 2016.
Ea­ger to ce­ment first-mover in CAR-T, Bellde­grun was ready to go with pos­i­tive three-month re­sults for the ther­a­py in ad­vanced dif­fuse large B-cell lym­phoma (DL­B­CL). Now the com­pa­ny says it'll be­gin the BLA sub­mis­sion by the end of De­cem­ber, which will give it time to sub­mit 6-month da­ta from its ZU­MA-1 piv­otal tri­al.
Shares of $KITE were up over 5% on the news this morn­ing.
The pre­lim­i­nary 3-month KTE-C19 da­ta Bellde­grun was ready to file with was clear­ly pos­i­tive, but re­ceived mixed re­views last month among a vo­cal crowd of skep­tics on Twit­ter who ze­roed in on the de­clin­ing re­sponse rates tracked among pa­tients. In­vestors will look at the new 6 month da­ta, due in Q1 2017, and watch for any po­ten­tial drops in ef­fi­ca­cy from the 3 month mark.
$KITE still has to pro­duce good/durable 6 month da­ta, but pos­i­tive FDA guid­ance nonethe­less. Bears were hop­ing for a 3Q17 or lat­er fil­ing.

— Brad Lon­car (@brad­lon­car) No­vem­ber 9, 2016
The com­pa­ny is tar­get­ing po­ten­tial ap­proval and com­mer­cial launch of KTE-C19 in the lat­ter half of 2017. Bellde­grun not­ed: ""We are mak­ing his­to­ry with each step we take to­ward bring­ing en­gi­neered T-cell ther­a­py to pa­tients. We are very pleased with the out­come from our pro­duc­tive dis­cus­sions with the FDA and their will­ing­ness to part­ner with us to ad­vance this in­no­v­a­tive ther­a­py."