Kite Phar­ma hits its Q1 dead­line on fil­ing a BLA for its pi­o­neer­ing CAR-T, posts im­proved da­ta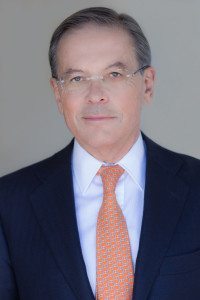 Kite CEO Arie Bellde­grun
With the clock tick­ing down the fi­nal hours of Q1, Kite Phar­ma­ceu­ti­cals $KITE has kept its pledge to file an ap­pli­ca­tion for its pi­o­neer­ing CAR-T ther­a­py in the first quar­ter. The move puts Kite one step be­hind No­var­tis $NVS, which two days ago an­nounced that it had the FDA's com­mit­ment for a speedy re­view of its own CAR-T.
The ques­tion now is whether the FDA will give the Kite's ap­pli­ca­tion a pri­or­i­ty re­view as well, per­haps lin­ing up back-to-back ad­vi­so­ry com­mit­tee meet­ings to ex­am­ine the pros and cons of this new wave of can­cer ther­a­py.
Kite filed the BLA for axi­cab­ta­gene ciloleu­cel (KTE-C19, des­ig­nat­ed as a break­through ther­a­py by the FDA) as a treat­ment for pa­tients with re­lapsed or re­frac­to­ry ag­gres­sive non-Hodgkin lym­phoma who are in­el­i­gi­ble for au­tol­o­gous stem cell trans­plant.
Kite was held up a few months by the need to com­plete 6-month da­ta on axi­cab­ta­gene ciloleu­cel, a goal it ac­com­plished a month ago.
At six months, the ORR in dif­fuse large B-cell lym­phoma (DL­B­CL) hit 36%, down on­ly three points from month three. The CR rate was 31%, down two points. Big­ger drops were al­so record­ed for pri­ma­ry me­di­asti­nal B-cell lym­phoma (PM­B­CL) and trans­formed fol­lic­u­lar lym­phoma (TFL) en­rolled in Co­hort 2, but the six-month num­bers post­ed were all clear­ly sta­tis­ti­cal­ly sig­nif­i­cant, which helped qui­et some dogged crit­i­cism of the drug's abil­i­ty to pro­vide a durable re­sponse.
On Fri­day, Kite al­so up­dat­ed its da­ta at AACR in an oral ple­nary pre­sen­ta­tion. And the num­bers had im­proved with more pa­tients to re­port on:
The ORR in the mITT analy­sis set of 101 pts was 82% (CR 54%, PR 28%), and was con­sis­tent across key co­vari­ates in­clud­ing dis­ease sub­type, re­frac­to­ry sta­tus, stage, and IPI score. At a me­di­an fol­low up of 8.7 m, 44% of pts were in re­sponse and 39% were in CR.
That's up from 41% and 36% re­port­ed in Feb­ru­ary.
Kite — led by CEO Arie Bellde­grun — and No­var­tis are rac­ing to be right at the fore­front of in­tro­duc­ing per­son­al­ized cell ther­a­pies that reengi­neer pa­tients' im­mune cells to tar­get can­cer. And it's of­fered some sig­nif­i­cant re­spons­es for a num­ber of pa­tients with ad­vanced cas­es of blood can­cer.
Now Kite and No­var­tis will try to out­do each oth­er on man­u­fac­tur­ing and de­liv­ery, with the phar­ma gi­ant and the biotech need­ing to show that they can pro­vide quick and re­li­able treat­ment.
That may be a par­tic­u­lar­ly dif­fi­cult ques­tion for No­var­tis. As we re­port­ed Thurs­day af­ter­noon, the phar­ma gi­ant's head of cell man­u­fac­tur­ing — Karen Walk­er, re­spon­si­ble for CAR-T — is leav­ing the com­pa­ny to­day af­ter a lengthy stint. Her de­par­ture fol­lows the un­ex­pect­ed move at No­var­tis to dis­solve its cell ther­a­py unit last sum­mer, lay­ing off staffers and ab­sorb­ing the group in its on­col­o­gy R&D di­vi­sion.
Walk­er and two oth­er ex­ecs were put in charge of No­var­tis' ef­forts on CAR-T last fall, af­ter the com­pa­ny chopped up the sep­a­rate cell and gene ther­a­py group that had been cre­at­ed specif­i­cal­ly to dri­ve these new ther­a­pies to com­mer­cial­iza­tion. That move fol­lowed the de­par­ture of Us­man "Oz" Azam, who left No­var­tis in the wake of the re­or­ga­ni­za­tion.
Left on the side­lines to­day: Juno Ther­a­peu­tics. Once a leader in the CAR-T area, Juno was forced to shelve its lead ther­a­py af­ter it killed a string of pa­tients. Two of those pa­tients died af­ter a brief R&D halt or­dered by the FDA. But Juno nev­er was able to firm­ly es­tab­lish why the CAR-T caused lethal cas­es of brain swelling. Now the biotech has moved on to a fol­low-up pro­gram, putting the com­pa­ny well be­hind the fron­trun­ners.
Two years ago CAR-T was sci­ence fic­tion.

A year ago it could nev­er be a com­mer­cial prod­uct.

To­day there are two ap­pli­ca­tions at FDA

— Brad Lon­car (@brad­lon­car) March 31, 2017