Kymera rais­es $65M from glob­al syn­di­cate as it aims for the clin­ic with pro­tein degra­da­tion tech
You can add Kymera Ther­a­peu­tics to the list of biotechs at­tract­ing at­ten­tion from an in­ter­na­tion­al set of in­vestors.
The biotech is tak­ing the lid off a $65 mil­lion round that's been put to­geth­er to help steer the dis­cov­ery-stage com­pa­ny to­ward the clin­ic — a land­mark af­fair for Kymera that isn't go­ing to ar­rive ahead of 2020.
In­cu­bat­ed by At­las and blessed with a $30 mil­lion launch round a year ago — af­ter start­ing up with seed fund­ing in Lab­Cen­tral in Cam­bridge, MA — Kymera now has the cash to grow the team and the pipeline of pre­clin­i­cal pro­grams. Like oth­ers in the field, their sci­en­tists are fo­cused on hi­jack­ing the body's ubiq­ui­tin-pro­tea­some sys­tem to dis­pose of pro­teins, bind­ing to pro­teins and mark­ing them for de­struc­tion.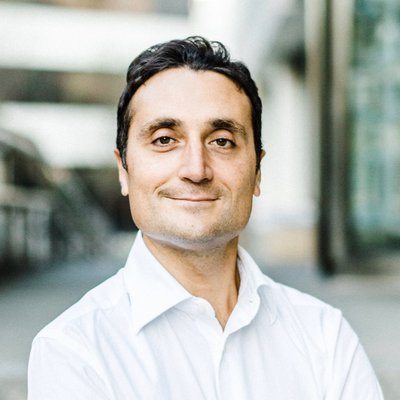 Nel­lo Main­olfi
But they're do­ing it with a plat­form built on a com­plex ap­proach us­ing in­for­mat­ics-dri­ven tar­get iden­ti­fi­ca­tion cou­pled to pre­dic­tive mod­el­ing, new degra­da­tion tools as well as nov­el E3 lig­as­es and lig­ands.
"It's a pret­ty hot field," Nel­lo Main­olfi, the chief tech of­fi­cer and co-founder, tells me. And the mon­ey gives them a chance to shine more of a light on the tech they're us­ing at a time that the "po­ten­tial of degra­da­tion is just scratch­ing the sur­face now."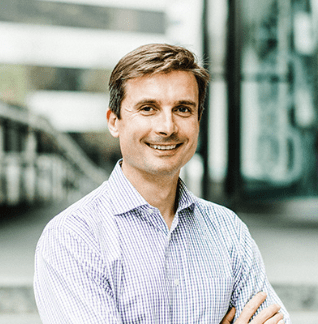 Lau­rent Au­doly
The cash al­so gives the com­pa­ny, which isn't say­ing much now about its lead pro­grams, a chance to keep on adding tal­ent, says CEO Lau­rent Au­doly.
Pro­tein degra­da­tion R&D isn't new. Jay Brad­ner launched C4 Ther­a­peu­tics to blaze the pro­tein degra­da­tion ap­proach just be­fore he took the helm at the No­var­tis In­sti­tute of Bio­med­ical Re­search, then re­cent­ly formed a dis­cov­ery al­liance with UC Berke­ley with the same ba­sic ap­proach in mind. Arv­inas al­so has cen­tered on pro­tein degra­da­tion, build­ing on the lab work of Yale's Craig Crews.
6 Di­men­sions Cap­i­tal out of Chi­na joined Besse­mer Ven­ture Part­ners and Pfiz­er Ven­tures in co-lead­ing the deal, with par­tic­i­pa­tion by MRL Ven­tures Fund, Sanofi Ven­tures, Hat­teras Ven­ture Part­ners, and Aju IB In­vest­ment, in ad­di­tion to Kymera's Se­ries A in­vestors. Wei Li of 6 Di­men­sions Cap­i­tal, An­drew Hedin of Besse­mer Ven­ture Part­ners, and Elaine Jones of Pfiz­er Ven­tures will join Kymera Ther­a­peu­tics' board.