La Jol­la whips up some love for iron over­load drug with promis­ing da­ta snap­shot
With rev­enue trick­ling in from its first prod­uct and an NDA in place for a sec­ond, La Jol­la Phar­ma­ceu­ti­cal is ready to shine a bright light on the third can­di­date com­ing through its pipeline.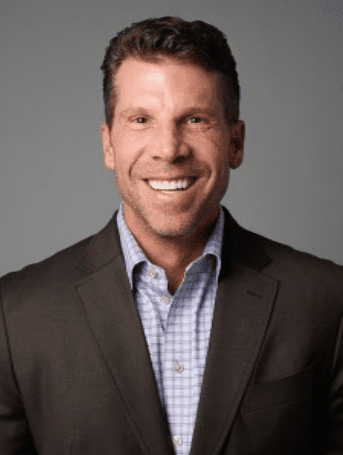 Jeff Vacir­ca NY Can­cer & Blood
An in­ter­im analy­sis of a Phase II study sug­gests that LJPC-401 could sig­nif­i­cant­ly low­er the ex­cess iron lev­els in pa­tients with hered­i­tary he­mochro­mato­sis. The drug — a sub­cu­ta­neous in­jec­tion of syn­thet­ic hu­man hep­cidin — in­duced a mean re­duc­tion in TSAT from base­line of 42%, ver­sus 6% on place­bo (p<0.0001), mark­ing a clear score on the pri­ma­ry end­point.
It's a small study with 12 and 14 pa­tients on the drug and place­bo co­horts re­spec­tive­ly but ap­par­ent­ly looked promis­ing enough to send the stock $LJPC surg­ing 84%.
Jeff Vacir­ca, an in­ves­ti­ga­tor and chief of clin­i­cal re­search at New York Can­cer & Blood Spe­cial­ists, ex­plained his en­thu­si­asm this way:
There have been no new treat­ment modal­i­ties in­tro­duced for pa­tients with hered­i­tary he­mochro­mato­sis in more than a decade. In light of the neg­a­tive im­pact that re­peat­ed phle­boto­my pro­ce­dures have on pa­tient qual­i­ty-of-life, pa­tients would wel­come a phar­ma­co­log­ic treat­ment that they can self-ad­min­is­ter and that ad­dress­es the un­der­ly­ing patho­phys­i­ol­o­gy of the dis­ease.
LJPC-401 al­so met the key sec­ondary end­point of low­er­ing the fre­quen­cy of phle­boto­my pro­ce­dures with pa­tients av­er­ag­ing 0.06 phle­botomies per month (3 pro­ce­dures be­tween 2 pa­tients) com­pared to place­bo-treat­ed pa­tients, who had 0.41 (9 pa­tients col­lec­tive­ly re­ceived 24). The p-val­ue came in at 0.003.
In­jec­tion site re­ac­tions, which on­ly hap­pened to 6% of the place­bo group, oc­curred in 79% of pa­tients treat­ed with the drug — though La Jol­la would em­pha­size they were mild.
LJPC-401 was a key part of the San Diego biotech's pitch for a $100 mil­lion pub­lic of­fer­ing in 2018 along­side LJPC-0118, the se­vere malar­ia treat­ment that re­cent­ly re­ceived a break­through ther­a­py des­ig­na­tion. Topline re­sults are ex­pect­ed lat­er in the year.
---
Im­age: La Jol­la via Linkedin