Lag­gard Lil­ly says its CDK 4/6 drug abe­maci­clib scored in PhI­II, while ri­vals at No­var­tis, Pfiz­er sharp­en their knives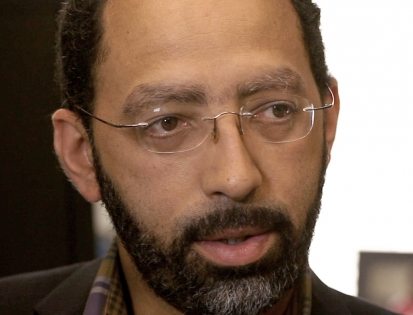 Levi Gar­raway, Lil­ly
Just a week af­ter No­var­tis scored a key ap­proval for its CDK 4/6 can­cer drug, Eli Lil­ly is an­nounc­ing that its long-await­ed Phase III read­out for its ri­val drug abe­maci­clib looks good. We won't get the da­ta un­til lat­er, but the phar­ma gi­ant says its MONARCH-2 tri­al comes with pos­i­tive pro­gres­sion-free da­ta on ad­vanced hor­mone-re­cep­tor-pos­i­tive, HER2 neg­a­tive breast can­cer.
In­ves­ti­ga­tors com­pared abe­maci­clib com­bined with ful­ves­trant to ful­ves­trant alone. And the da­ta set up an FDA fil­ing some­time in the next three months.
If it's suc­cess­ful, Lil­ly will still be jump­ing in­to the CDK 4/6 game far be­hind Pfiz­er, which was first to the mar­ket with Ibrance, and No­var­tis' ri­bo­ci­clib, now be­ing mar­ket­ed as Kisqali.
Lil­ly had been keep­ing its fin­gers crossed that it could get the pos­i­tive da­ta it need­ed in an in­ter­im analy­sis, but dis­ap­point­ed in­vestors last sum­mer with the news that it would need to go all the way to the end. Now, with a break­through drug des­ig­na­tion, Lil­ly will do every­thing it can to cut the re­view cy­cle short so it can hit the mar­ket AS­AP.
But its late ar­rival could car­ry a heavy penal­ty.
Ac­cord­ing to the key tri­al de­sign, Lil­ly's drug was re­strict­ed to pa­tients who have not pre­vi­ous­ly been treat­ed with a CDK 4/6 drug. If that makes its way to the la­bel, Lil­ly's treat­ment would not be al­lowed for any pa­tient who had been treat­ed with ei­ther Pfiz­er's Ibrance or No­var­tis's ri­bo­ci­clib (LEE011). And with both of those drugs on the mar­ket ahead of Lil­ly, that could sig­nif­i­cant­ly shrink its mar­ket reach.
Leerink's Sea­mus Fer­nan­dez fleshed out Lil­ly's time­line this morn­ing, in­clud­ing a like­ly AS­CO pre­sen­ta­tion, af­ter talk­ing to ex­ecs. He not­ed:
The com­pa­ny has the "da­ta pack­age ready to go" and will sub­mit an NDA for sin­gle-agent abe­maci­clib in 2Q17 based on the MONARCH-1 study; the pack­age will in­clude da­ta on re­sponse rate (RR), PFS and OS (over­all sur­vival). An ad­di­tion­al ap­pli­ca­tion sub­mis­sion for MONARCH-2 is ex­pect­ed in 3Q17. Mgmt al­so con­firmed that the MONARCH-3 study, which is in com­bi­na­tion with letro­zole, is ex­pect­ed to have an in­ter­im analy­sis in 2Q and the fi­nal read­out is ex­pect­ed be­fore the end of 2017.
"We are ex­cit­ed about the out­come of our first Phase III study for abe­maci­clib. These da­ta are an im­por­tant mile­stone in our goal of bring­ing abe­maci­clib to pa­tients with ad­vanced breast can­cer, and we look for­ward to our up­com­ing con­ver­sa­tions with reg­u­la­tors," said Levi Gar­raway, SVP, glob­al de­vel­op­ment and med­ical af­fairs, Lil­ly On­col­o­gy. "This is an­oth­er ex­am­ple of Lil­ly's com­mit­ment to de­liv­er­ing break­through treat­ments and im­prov­ing out­comes for pa­tients with can­cer."