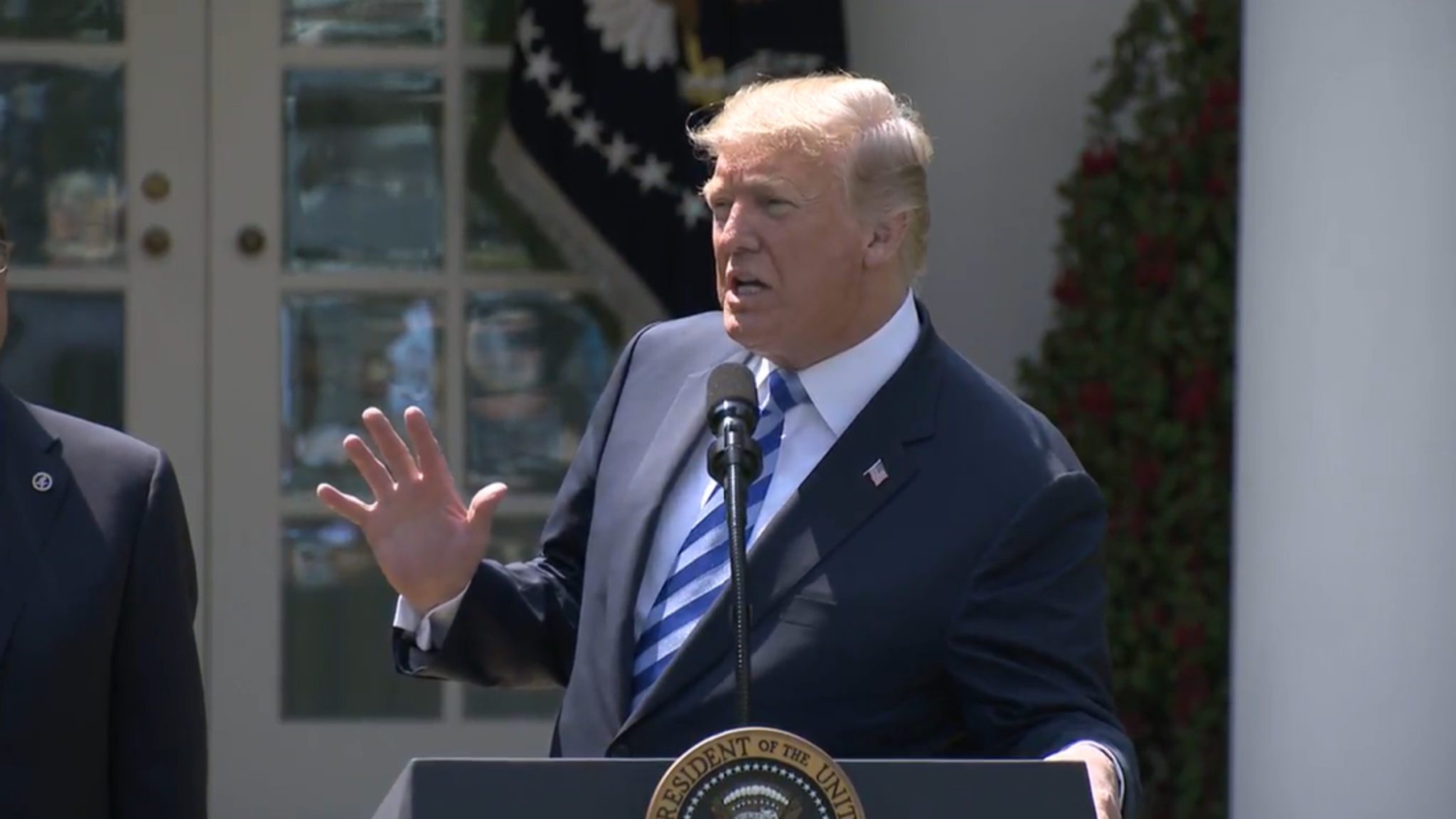 Trump's October proposal to peg drug prices to overseas rates for Medicare beneficiaries has elicited the ire of not just the all-powerful biopharma lobby, but also a large coalition representing 339 organizations which earlier this week detailed their concern, deeming the proposal an "unprecedented, mandatory experiment" that could irreparably affect the 59 million Americans who rely on the Medicare Part B program.
The HHS proposal — designed to save Medicare more than $17 billion over five years — was revealed in late October ahead of a contentious mid-term battle. As part of the plan, the agency outlined an "international pricing index (IPI)" in which prices for drugs utilized by Medicare — the world's largest drug purchaser — would be benchmarked against other nations, instead of the way drugs are currently priced: by calculating the average sales price and adding 6% for the providers who manage the drug supply. Essentially, instead of allowing cheaper drugs to be imported into the United States, Trump's basic plan is to hold on to the drugs and import the price.
Data suggests that the United States spends nearly twice as much as 10 high-income countries on health care — driven by high cost of labor and goods, including pharmaceuticals and devices — but actually performs worse on a number of population health outcomes.
Facing an unprecedented change to the status quo by the potential imposition of foreign price controls on US shores did not, unsurprisingly, inspire cheer from the drug lobby, with PhRMA and BIO issuing statements displaying their contempt for the plan. On Monday, the Part B Access for Seniors and Physicians (ASP) coalition wrote to top Washington lawmakers expressing concern that the model would be a net negative for patients and providers, but likely a positive for the bottom lines of vendors such as PBMs.
"Use of foreign payment policies risks importing access delays to Medicare beneficiaries, limiting patient choice of provider, and potentially impeding development of more effective medicines for patients. The proposed model would put vendors with no clinical or medical expertise between patients and doctors. Vendors would inevitably impose restrictions on beneficiary access to drugs through formularies, disrupting or delaying care in the pursuit of profit," they wrote.
The IPI model could also slash access to treatment, they said, citing a recent analysis that suggests the United Kingdom's NICE ensured nearly 92% of oncology treatments were subjected to access restrictions between 2013 and 2017.
However, despite having faster access to treatment in the United States, critics have argued that a number of drugs that are sanctioned approval by the FDA do not confer large enough efficacy improvements over existing medications to warrant the prices they command, which explains why agencies such as NICE delay or reject their domestic adoption.
Trump has long chastised drugmakers for "getting away with murder," and this proposal is one of the two that have been released in recent months. But Trump's general bravado against the pharma industry may not necessarily translate to material change. In the first nine months of 2018, there were 96 price hikes for every price cut, according to an analysis by the Associated Press published this September, and more recently Pfizer $PFE said it planned to increase prices on 41 of its drugs in January.
---
Image: Donald Trump. WHITE HOUSE BROADCAST
---
The best place to read
Endpoints News

? In your inbox.

Comprehensive daily news report for those who discover, develop, and market drugs. Join 50,700+ biopharma pros who read Endpoints News by email every day.

Free Subscription
---
---
---