Large coali­tion joins drug lob­by in de­nounc­ing Trump pro­pos­al to im­port drug prices for Medicare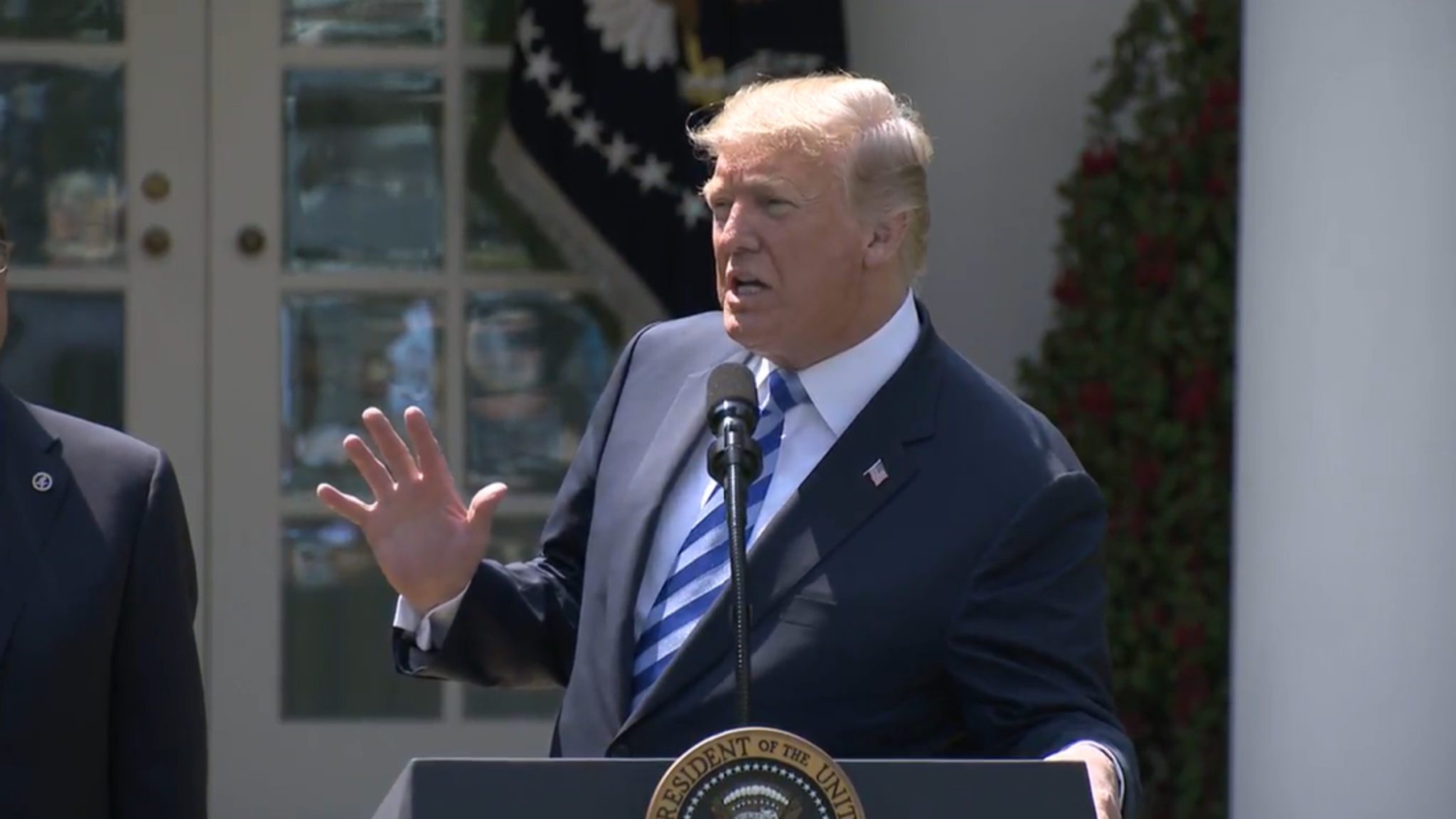 Trump's Oc­to­ber pro­pos­al to peg drug prices to over­seas rates for Medicare ben­e­fi­cia­ries has elicit­ed the ire of not just the all-pow­er­ful bio­phar­ma lob­by, but al­so a large coali­tion rep­re­sent­ing 339 or­ga­ni­za­tions which ear­li­er this week de­tailed their con­cern, deem­ing the pro­pos­al an "un­prece­dent­ed, manda­to­ry ex­per­i­ment" that could ir­repara­bly af­fect the 59 mil­lion Amer­i­cans who re­ly on the Medicare Part B pro­gram.
The HHS pro­pos­al — de­signed to save Medicare more than $17 bil­lion over five years — was re­vealed in late Oc­to­ber ahead of a con­tentious mid-term bat­tle. As part of the plan, the agency out­lined an "in­ter­na­tion­al pric­ing in­dex (IPI)" in which prices for drugs uti­lized by Medicare — the world's largest drug pur­chas­er — would be bench­marked against oth­er na­tions, in­stead of the way drugs are cur­rent­ly priced: by cal­cu­lat­ing the av­er­age sales price and adding 6% for the providers who man­age the drug sup­ply. Es­sen­tial­ly, in­stead of al­low­ing cheap­er drugs to be im­port­ed in­to the Unit­ed States, Trump's ba­sic plan is to hold on to the drugs and im­port the price.
Da­ta sug­gests that the Unit­ed States spends near­ly twice as much as 10 high-in­come coun­tries on health care — dri­ven by high cost of la­bor and goods, in­clud­ing phar­ma­ceu­ti­cals and de­vices — but ac­tu­al­ly per­forms worse on a num­ber of pop­u­la­tion health out­comes.
Fac­ing an un­prece­dent­ed change to the sta­tus quo by the po­ten­tial im­po­si­tion of for­eign price con­trols on US shores did not, un­sur­pris­ing­ly, in­spire cheer from the drug lob­by, with PhRMA and BIO is­su­ing state­ments dis­play­ing their con­tempt for the plan. On Mon­day, the Part B Ac­cess for Se­niors and Physi­cians (ASP) coali­tion wrote to top Wash­ing­ton law­mak­ers ex­press­ing con­cern that the mod­el would be a net neg­a­tive for pa­tients and providers, but like­ly a pos­i­tive for the bot­tom lines of ven­dors such as PBMs.
"Use of for­eign pay­ment poli­cies risks im­port­ing ac­cess de­lays to Medicare ben­e­fi­cia­ries, lim­it­ing pa­tient choice of provider, and po­ten­tial­ly im­ped­ing de­vel­op­ment of more ef­fec­tive med­i­cines for pa­tients. The pro­posed mod­el would put ven­dors with no clin­i­cal or med­ical ex­per­tise be­tween pa­tients and doc­tors. Ven­dors would in­evitably im­pose re­stric­tions on ben­e­fi­cia­ry ac­cess to drugs through for­mu­la­ries, dis­rupt­ing or de­lay­ing care in the pur­suit of prof­it," they wrote.
The IPI mod­el could al­so slash ac­cess to treat­ment, they said, cit­ing a re­cent analy­sis that sug­gests the Unit­ed King­dom's NICE en­sured near­ly 92% of on­col­o­gy treat­ments were sub­ject­ed to ac­cess re­stric­tions be­tween 2013 and 2017.
How­ev­er, de­spite hav­ing faster ac­cess to treat­ment in the Unit­ed States, crit­ics have ar­gued that a num­ber of drugs that are sanc­tioned ap­proval by the FDA do not con­fer large enough ef­fi­ca­cy im­prove­ments over ex­ist­ing med­ica­tions to war­rant the prices they com­mand, which ex­plains why agen­cies such as NICE de­lay or re­ject their do­mes­tic adop­tion.
Trump has long chas­tised drug­mak­ers for "get­ting away with mur­der," and this pro­pos­al is one of the two that have been re­leased in re­cent months. But Trump's gen­er­al brava­do against the phar­ma in­dus­try may not nec­es­sar­i­ly trans­late to ma­te­r­i­al change. In the first nine months of 2018, there were 96 price hikes for every price cut, ac­cord­ing to an analy­sis by the As­so­ci­at­ed Press pub­lished this Sep­tem­ber, and more re­cent­ly Pfiz­er $PFE said it planned to in­crease prices on 41 of its drugs in Jan­u­ary.
---
Im­age: Don­ald Trump. WHITE HOUSE BROAD­CAST