Launched by MIT grads, a small start­up gets $20M to back a ro­bot­ics rev­o­lu­tion in cell ther­a­py man­u­fac­tur­ing
As co-di­rec­tor of an ex­per­i­men­tal cel­lu­lar ther­a­py process de­vel­op­ment and man­u­fac­tur­ing group at UCSF spe­cial­iz­ing in T cell ther­a­pies for au­toim­mune con­di­tions, Jonathan Es­en­sten has learned a lot about the chal­lenges in­volved when his group hand-fash­ions a cell ther­a­py. Es­en­sten — who was a post­doc in Wen­dell Lim's lab and counts the leg­endary Jef­frey Blue­stone as a men­tor — gives them all high marks at be­ing great at what they do, but time and again there are vari­a­tions in the treat­ments they con­struct.
And that's a prob­lem.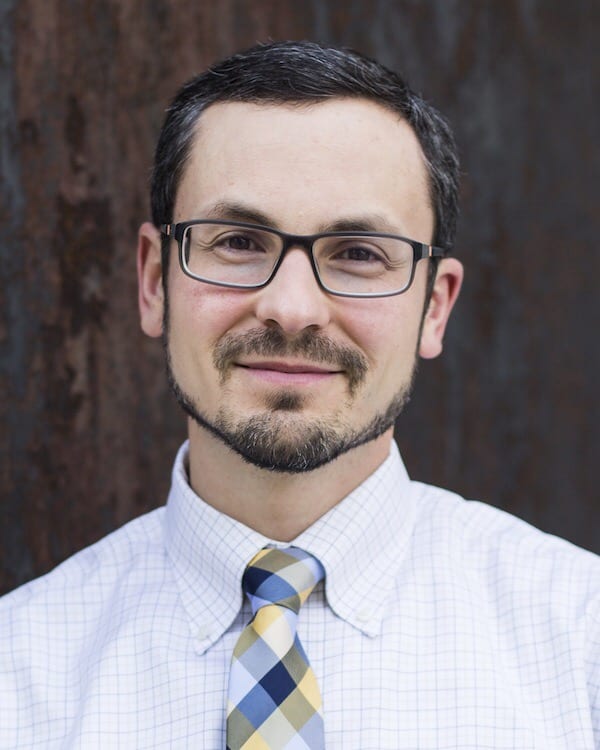 Jonathan Es­en­sten
Es­en­sten can't of­fer any da­ta, and these are high­ly trained in­di­vid­u­als we're talk­ing about, but "my in­tu­ition is that small dif­fer­ences in tech­nique can make a dif­fer­ence in the out­come of a cell ther­a­py man­u­fac­tur­ing run," he says.
As any­one in bio­phar­ma can tell you, vari­a­tions in ther­a­peu­tic out­put are not OK. You want to set a stan­dard and hit it every time.
So when Fred Pari­et­ti came in a cou­ple of years ago to take a first-hand look at what they were do­ing at UCSF and see for him­self what cell ther­a­py man­u­fac­tur­ing was all about, they got to talk­ing.
It wasn't just that there were vari­a­tions in the prod­uct, Es­en­sten says. It's ex­pen­sive to get a trained group to­geth­er. Hard­er to pre­vent them from be­ing raid­ed by the grow­ing mul­ti­tude of biotechs in the area, who find it easy to beat a uni­ver­si­ty salary.
For Pari­et­ti, who joined a band of MIT grads and jour­neyed to the Bay Area to launch a ro­bot­ics up­start called Mul­ti­ply Labs, it was an eye-open­ing ex­pe­ri­ence, and one that led to a unique al­liance. Now Pari­et­ti's start­up is fund­ing work in Es­en­sten's group to de­vel­op a ro­bot­ic sys­tem to do that work — an ap­proach that he feels has near-term com­mer­cial po­ten­tial.
And af­ter rais­ing $5 mil­lion in seed cash to get them go­ing, he's won over some key con­verts. The team at Mul­ti­ply can now boast of a $20 mil­lion fol­lowup round to get the prod­uct through test­ing and in­to the hands of an in­dus­try he feels is ripe for this kind of pre­ci­sion man­u­fac­tur­ing tech as cell ther­a­pies boom.
Cas­din Cap­i­tal led the round, with new in­vestors Lux Cap­i­tal and Pathfind­er, Founders Fund's ear­ly stage in­vest­ment ve­hi­cle, al­so par­tic­i­pat­ing along with seed in­vestors Fifty Years and Garage Cap­i­tal.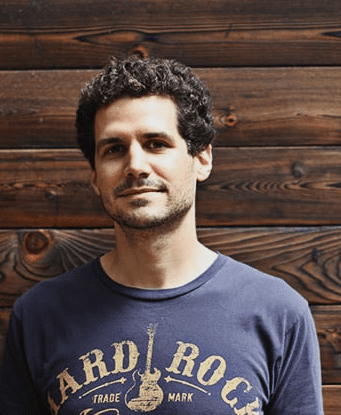 Fred Pari­et­ti
Mul­ti­ply got start­ed man­u­fac­tur­ing a ro­bot­ics sys­tem that can make cus­tom de­signed pills, of­ten us­ing spe­cif­ic com­bos — a grow­ing fea­ture in the man­u­fac­tur­ing world. Once they get their new sys­tem set up for cell ther­a­pies, Pari­et­ti al­so be­lieves that there are a num­ber of play­ers in the cell ther­a­py field that can see the ad­van­tage of us­ing ro­bots in place of peo­ple, work­ing 24/7, with­out any vari­a­tions in tech­nique. With no pen­chant for mak­ing mis­takes. And no new salary de­mands.
"Es­sen­tial­ly the cell ther­a­py process­es are all lab process­es adapt­ed for GMP, but they were nev­er cre­at­ed to scale … ," he says. "Peo­ple make mis­takes. That's the de­f­i­n­i­tion of peo­ple."
"The peo­ple are the biggest dan­ger for the drug," Pari­et­ti adds. "In cell ther­a­py you want to pro­tect the drug from the peo­ple, not the peo­ple from the drug … Our job is to make stuff ef­fi­cient and au­to­mat­ed."
It's al­so a ques­tion of ef­fi­cien­cy, which re­volves around what Pari­et­ti calls par­al­lelism. With au­to­mat­ed sys­tems, you can con­tin­u­ous­ly use mul­ti­ple biore­ac­tors in par­al­lel. With peo­ple, or the al­ter­na­tive sys­tems on the mar­ket that Es­en­sten points to, biore­ac­tors have to be seg­re­gat­ed in in­di­vid­ual spaces to avoid cross con­t­a­m­i­na­tion.
That's a big job, but Mul­ti­ply is still small, with 10 peo­ple plus an­oth­er 5 con­sul­tants. That should grow sig­nif­i­cant­ly with the cur­rent ven­ture round.
The in­spi­ra­tion for the team start­ed at MIT, where Pari­et­ti, who was work­ing on ex­oskele­tons in the ro­bot­ics group, met up with Al­ice Me­loc­chi, who was de­vot­ed to health­care sys­tems. To­geth­er, they built a team that tar­get­ed man­u­al drug man­u­fac­tur­ing, get­ting a foothold with their cap­sule tech. Now they feel equipped to go af­ter a much more am­bi­tious tar­get in cell ther­a­pies.