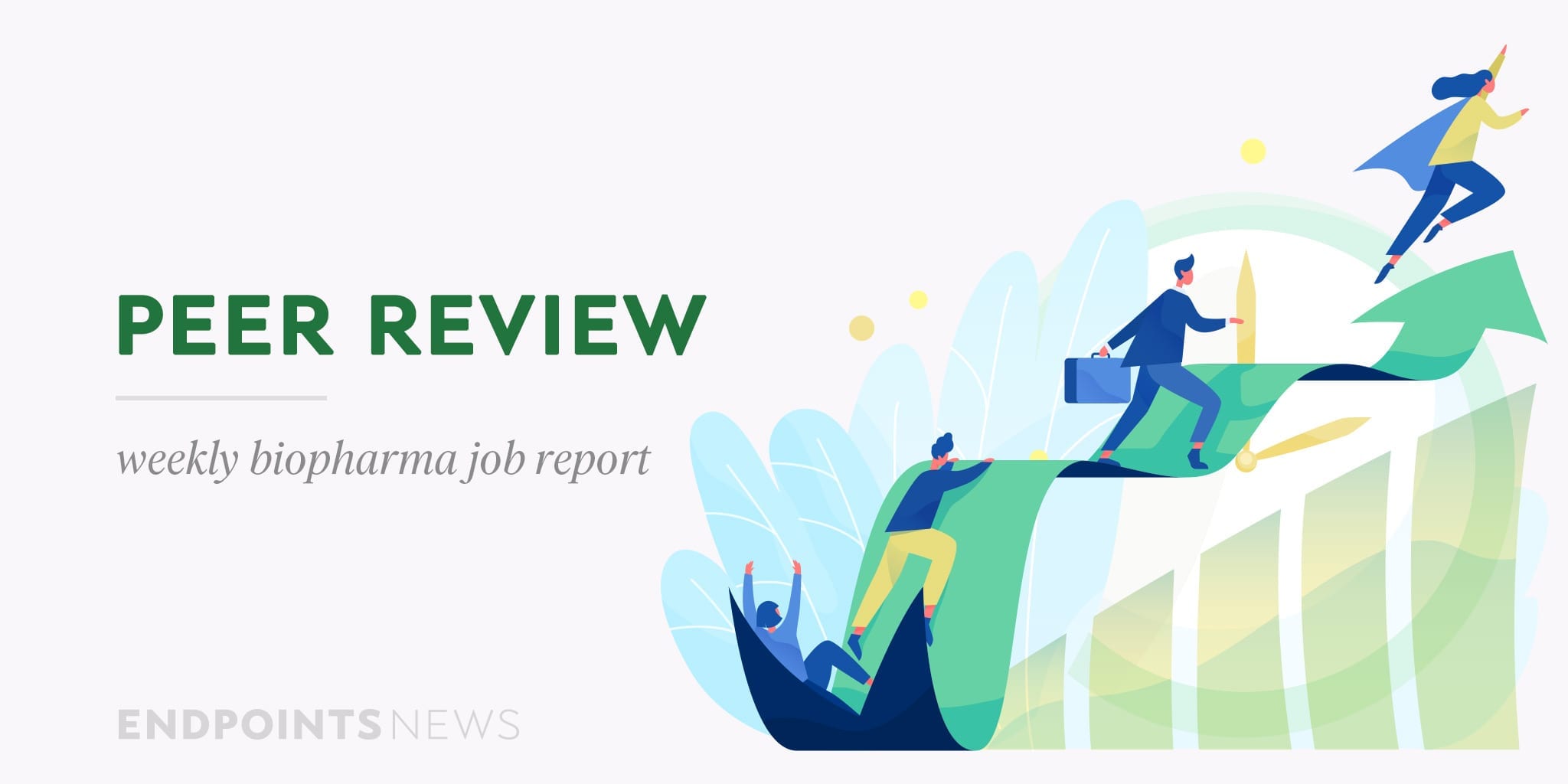 Lau­ra Shawver on why she came back af­ter an $88M wind­fall; Mor­phoSys taps Am­gen vet as CCO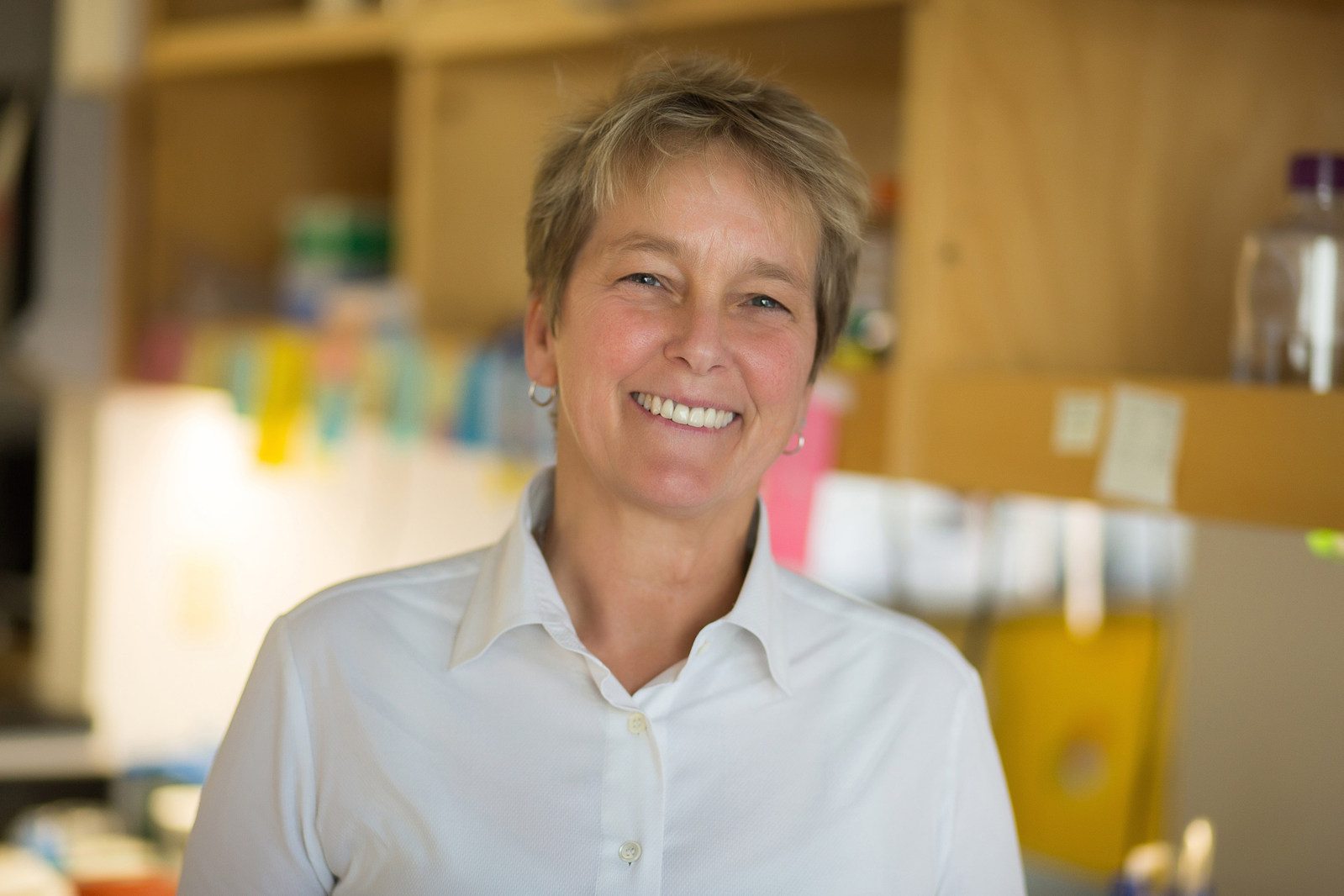 Lau­ra Shawver
Lau­ra Shawver didn't quite un­der­stand can­cer un­til she had it.
By that point, in 2006, she had al­ready been mak­ing on­col­o­gy drugs for over 15 years, a dyed-in-the-wool re­searcher who had ob­tained a PhD in phar­ma­col­o­gy be­fore re­train­ing her­self as a mol­e­c­u­lar bi­ol­o­gist in the heady pre-Dol­ly days of cloning. She knew all about tu­mors. She knew the genes that drove them and the drugs that halt­ed them. Her pre­vi­ous com­pa­ny, Sug­en, had se­quenced can­cers to de­vel­op suni­tinib, one of the first ki­nase in­hibitors.
"So I thought, oh, I'll just go to get my tu­mor pro­filed," Shawver told End­points News in an in­ter­view this week. "What I found out was that Lau­ra Shawver could get oth­er peo­ple's tu­mors se­quenced, but Lau­ra Shawver the pa­tient — I couldn't get my tu­mor pro­filed to save my soul. And that pissed me off."
There was al­so a sec­ond rev­e­la­tion, one marked per­haps less by anger than by a sort of trag­ic clar­i­ty: Sud­den­ly, the year or so you could buy some­one with the drugs biotech was de­vel­op­ing didn't seem as great a gift.
"I start­ed look­ing quite dif­fer­ent­ly at this, and said, 'Wait a minute, these tar­get­ed agents — they don't last that long,'" she said. "We don't want to treat peo­ple for just 6 to 12 months, we want to pro­vide them cures."
The can­cer would go — treat­ed with surgery and chemother­a­py, which she took while rais­ing a Se­ries C for her sec­ond ma­jor com­pa­ny, Phe­nomix — but the im­print would stay. Af­ter fi­nal­ly get­ting her tu­mor se­quenced by Ven­tana founder Thomas Gro­gan, Shawver found­ed Clear­i­ty, an or­ga­ni­za­tion ded­i­cat­ed to get­ting women ac­cess to tu­mor pro­fil­ing that can point to­ward treat­ments. And she be­came ob­sessed with im­muno-on­col­o­gy, a field that seemed to hold the promise to bring­ing pa­tients the clos­est thing to a cure.
Now, Shawver will get her first chance to run a biotech fo­cused square­ly on im­muno-on­col­o­gy. This week, af­ter the briefest of hia­tus­es from biotech, she was named CEO of Sil­ver­back Ther­a­peu­tics, the long-stealthy Or­biMed-found­ed Seat­tle can­cer start­up.
It's a re­union of sorts for Shawver, who worked with Sil­ver­back founder and Or­biMed part­ner Pe­ter Thomp­son at her two pre­vi­ous com­pa­nies, Cleave Ther­a­peu­tics and Syn­thorx. The two had al­ready de­cid­ed, over din­ner one night while she was still at Syn­thorx, that they didn't want this to be their last project to­geth­er. And sure enough, in Feb­ru­ary, less than 3 months af­ter Shawver ex­e­cut­ed a $2.5 bil­lion sale of Syn­thorx to Sanofi — a deal that land­ed her an $88 mil­lion wind­fall — she was land­ing in Seat­tle to meet the team Thomp­son had amassed.
Thomp­son, who served as CEO since found­ing the com­pa­ny in 2016, told End­points he want­ed some­one who could "push the en­ve­lope of sci­ence" for pa­tients while stick­ing to the facts. She praised Shawver as "frank and hon­est," both as a men­tor and with the board.
"I know very suc­cess­ful folks in this in­dus­try who are very com­pelling sales peo­ple," Thomp­son said. "And Lau­ra is a sci­en­tist. She is go­ing to tell you ex­act­ly what the da­ta shows and she won't shy away from telling you what isn't well known."
Shawver is as fas­ci­nat­ed by the sci­ence as she is by any­thing else. "When has that been done be­fore? Oh not since the be­gin­ning of life," she said of her days at Syn­thorx, a biotech built around the in­ven­tion of a new DNA base pair. Thomp­son point­ed out both of them had lived through the en­tire de­vel­op­ment of mod­ern can­cer ther­a­py, from high dose chemother­a­py to CAR-T. So she was par­tic­u­lar­ly in­ter­est­ed in Sil­ver­back, which is try­ing to take an­ti­body drug con­ju­gates — an idea first con­ceived in the ear­ly 2000s to de­liv­er chemother­a­py di­rect­ly to tu­mors — and use it to send the im­mune sys­tem di­rect­ly af­ter tu­mors.
Of course Shawver didn't know when she vis­it­ed Seat­tle in Feb­ru­ary that the city was about to be­come the first US hotspot for Covid-19, and that soon af­ter, trav­el any­where would be­come un­ten­able and she would take over as CEO in dig­i­tal ab­sen­tia. But she said it's been large­ly seam­less. The on­ly kinks were hav­ing to do a cou­ple in­tro­duc­tions and a cou­ple hires via Zoom. Much of the staff is now re­mote, al­though some lab work­ers still go in.
"It's like be­ing a sci­en­tist," Shawver said. "You do what you have to do."
Even­tu­al­ly, though, Shawver will move up to Seat­tle. It will be the fifth time run­ning a biotech and it'll be a choice. The $2.5 bil­lion Syn­thorx land­ed her a huge per­son­al for­tune. She could've tak­en it and lived out re­tire­ment on a beach in San Diego, where she's spent much of her ca­reer.
In­stead, she'll work to get their lead HER2-tar­get­ing drug in­to the clin­ic by year's end. The goal is to treat sol­id tu­mors that have been re­sis­tant to im­munother­a­py thus far. Shawver said it wasn't even a choice.
"For­get the wind­fall," she said. "I just want­ed to do it again." — Ja­son Mast
---
→ With the FDA giv­ing pri­or­i­ty re­view to its an­ti­body taf­a­sita­m­ab, Mor­phoSys has found a new chief com­mer­cial of­fi­cer. Roland Wan­del­er will step in­to the role ef­fec­tive May 5 and will be re­spon­si­ble for all com­mer­cial­iza­tion ac­tiv­i­ties world­wide. Be­fore Mor­phoSys, Wan­del­er held var­i­ous po­si­tions at Am­gen for al­most 15 years, most re­cent­ly as cor­po­rate VP and GM of Am­gen's US Bone Health and Car­di­ol­o­gy Busi­ness Unit.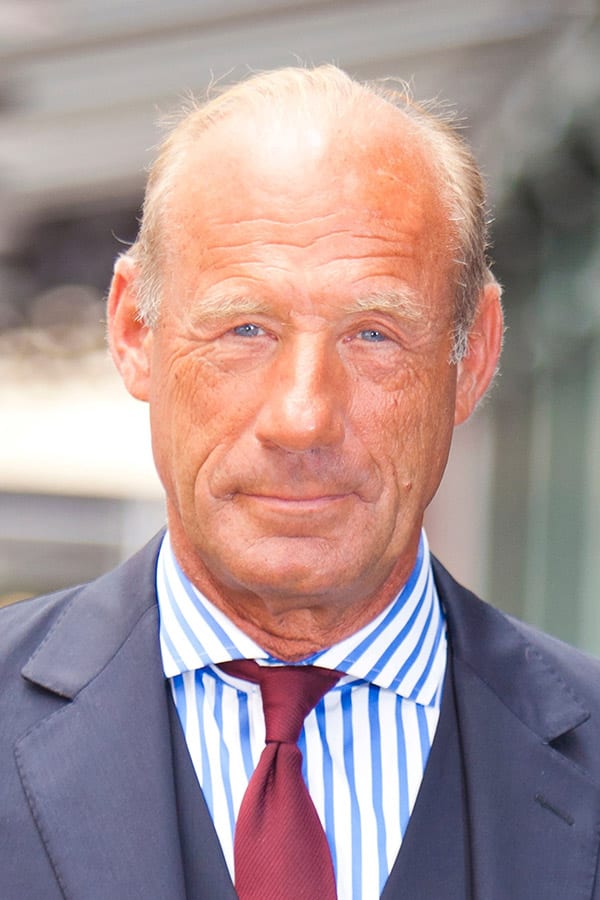 Rus­sell El­li­son
→ Rus­sell El­li­son has re­ceived the ba­ton at Rock­well Med­ical as pres­i­dent and CEO. El­li­son has sim­i­lar ex­pe­ri­ence at Prome­dior (CEO) and Bond Bio­sciences (pres­i­dent and CEO), and al­so spent time at Sanofi and Roche, both as CMO and VP, med­ical af­fairs. El­li­son suc­ceeds Stu­art Paul, who re­signed from the metro De­troit biotech af­ter re­plac­ing Robert Chioi­ni, who tried to un­fire him­self in 2018 be­fore reach­ing a set­tle­ment.
→ Jen­nifer Creel has left Cel­gene to be­come CFO of ADC Ther­a­peu­tics as the Swiss on­col­o­gy biotech works to­ward sub­mit­ting a BLA for its lead drug, lon­cas­tux­imab tesirine. Creel was at Cel­gene for more than a decade, most re­cent­ly as fran­chise CFO and cor­po­rate VP, glob­al fi­nance & busi­ness plan­ning. Oth­er stops where she held fi­nance po­si­tions in­clude Wat­son Phar­ma­ceu­ti­cals and Pfiz­er.
→ Fo­cused on the treat­ment of di­a­bet­ic and oth­er pe­riph­er­al neu­ropathies, Re­ge­na­cy Phar­ma­ceu­ti­cals has en­list­ed for­mer Mer­ck ex­ec David Michel­son as CMO. Pri­or to his new post, Michel­son served as CMO of Proclara Bio­sciences. Dur­ing his 11 year stint at Mer­ck, Michel­son was the neu­ro­science ther­a­peu­tic area head and VP for clin­i­cal de­vel­op­ment. Michel­son jump­start­ed his ca­reer at Eli Lil­ly.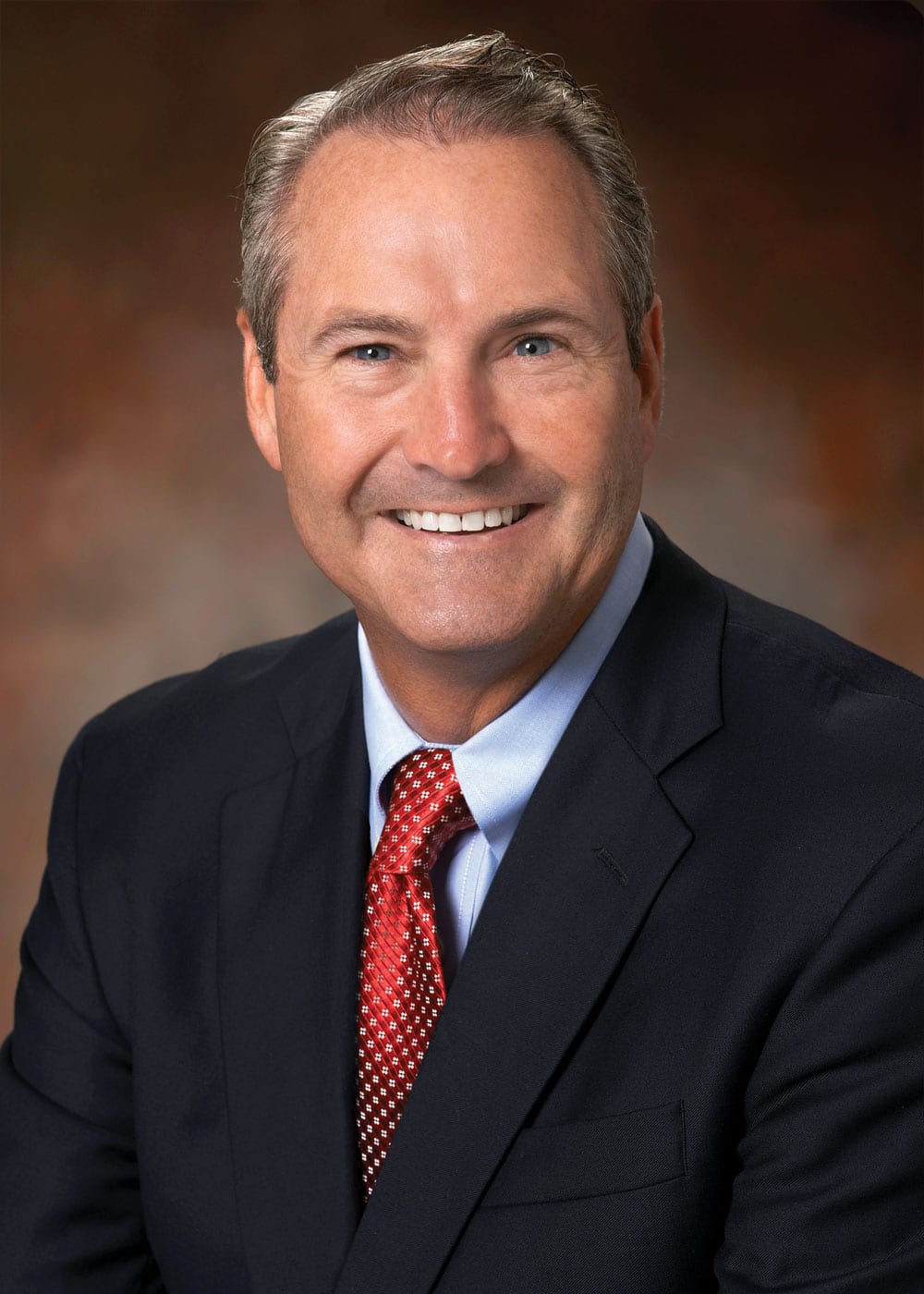 Greg Guy­er
→ Bio­Marin, whose he­mo­phil­ia A gene ther­a­py val­rox has ob­tained pri­or­i­ty re­view al­beit with a steep price, has ap­point­ed Greg Guy­er to be chief tech­ni­cal of­fi­cer, EVP of glob­al man­u­fac­tur­ing and tech­ni­cal op­er­a­tions, ef­fec­tive May 4. He suc­ceeds Robert Baf­fi, who stays on full-time as a spe­cial ad­vi­sor to the chair­man and CEO for the rest of the year as he heads to­ward re­tire­ment. Pri­or to join­ing Bio­Marin, Guy­er had been SVP, op­er­a­tions at Bris­tol My­ers Squibb.
→ Af­ter snag­ging a $75.2 mil­lion IPO ear­ly last month, NEA-found­ed Imara has an­nounced that their CMO Willem Scheele will be hit­ting the ex­it. Scheele joined the com­pa­ny in March 2019. In ad­di­tion, SVP and CMO of Au­dentes Ther­a­peu­tics Ed­ward Con­ner has joined the com­pa­ny's board of di­rec­tors.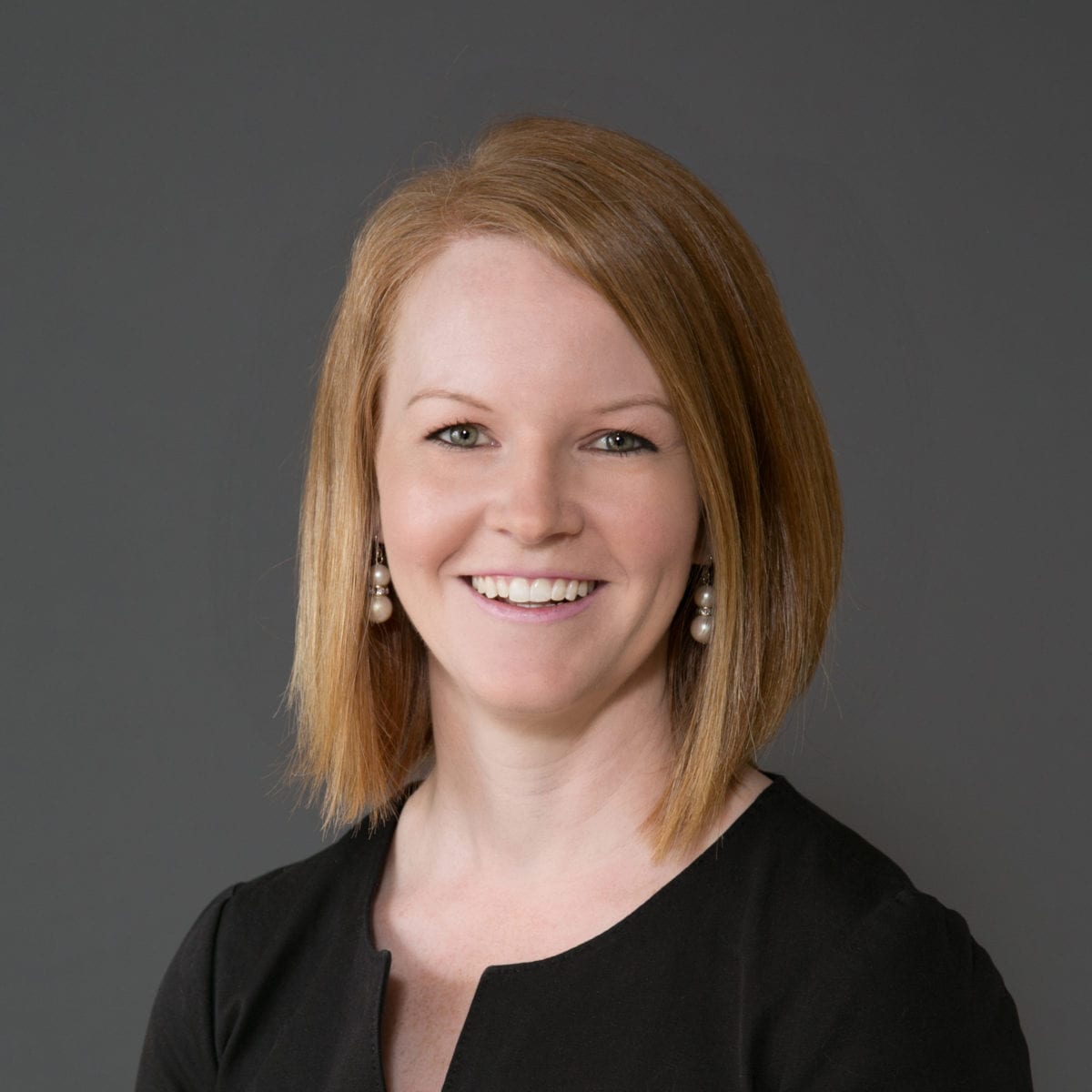 Megan Bai­ley
→ Megan Bai­ley has been pro­mot­ed to CEO of Per­son­al Genome Di­ag­nos­tics (PGDx), suc­ceed­ing Dou­glas Ward. Bai­ley start­ed at PGDx, which fo­cus­es on can­cer ge­nomics, in 2018 as VP of mar­ket­ing and was even­tu­al­ly pro­mot­ed to chief com­mer­cial of­fi­cer. Be­fore her time at the Bal­ti­more-based PGDx, she had var­i­ous roles at Roche for more than 14 years.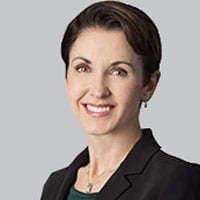 Karen Smith
→ Emer­gent BioSo­lu­tions, called up­on by J&J to help pro­duce 1 bil­lion vac­cine dos­es by 2021 to com­bat Covid-19, has wel­comed Karen Smith as its CMO. She had pre­vi­ous­ly been CMO at Jazz Phar­ma­ceu­ti­cals and has most re­cent­ly been CEO of Mede­or Ther­a­peu­tics. Smith has made the rounds at nu­mer­ous play­ers, in­clud­ing Al­ler­gan, As­traZeneca and Bris­tol My­ers Squibb.
→ In­fec­tious dis­ease spe­cial­ist Yoav Golan is mov­ing his way up to Ap­pili Ther­a­peu­tics as CMO. Golan has been an at­tend­ing physi­cian in the Di­vi­sion of Ge­o­graph­ic Med­i­cine and In­fec­tious Dis­eases at Tufts Med­ical Cen­ter since 2002 and an as­so­ciate pro­fes­sor at Tufts Uni­ver­si­ty School of Med­i­cine. In oth­er ex­ec­u­tive roles, Golan was CEO of ExAr­ca Phar­ma­ceu­ti­cals and CSO of Pro­fil­i­ty.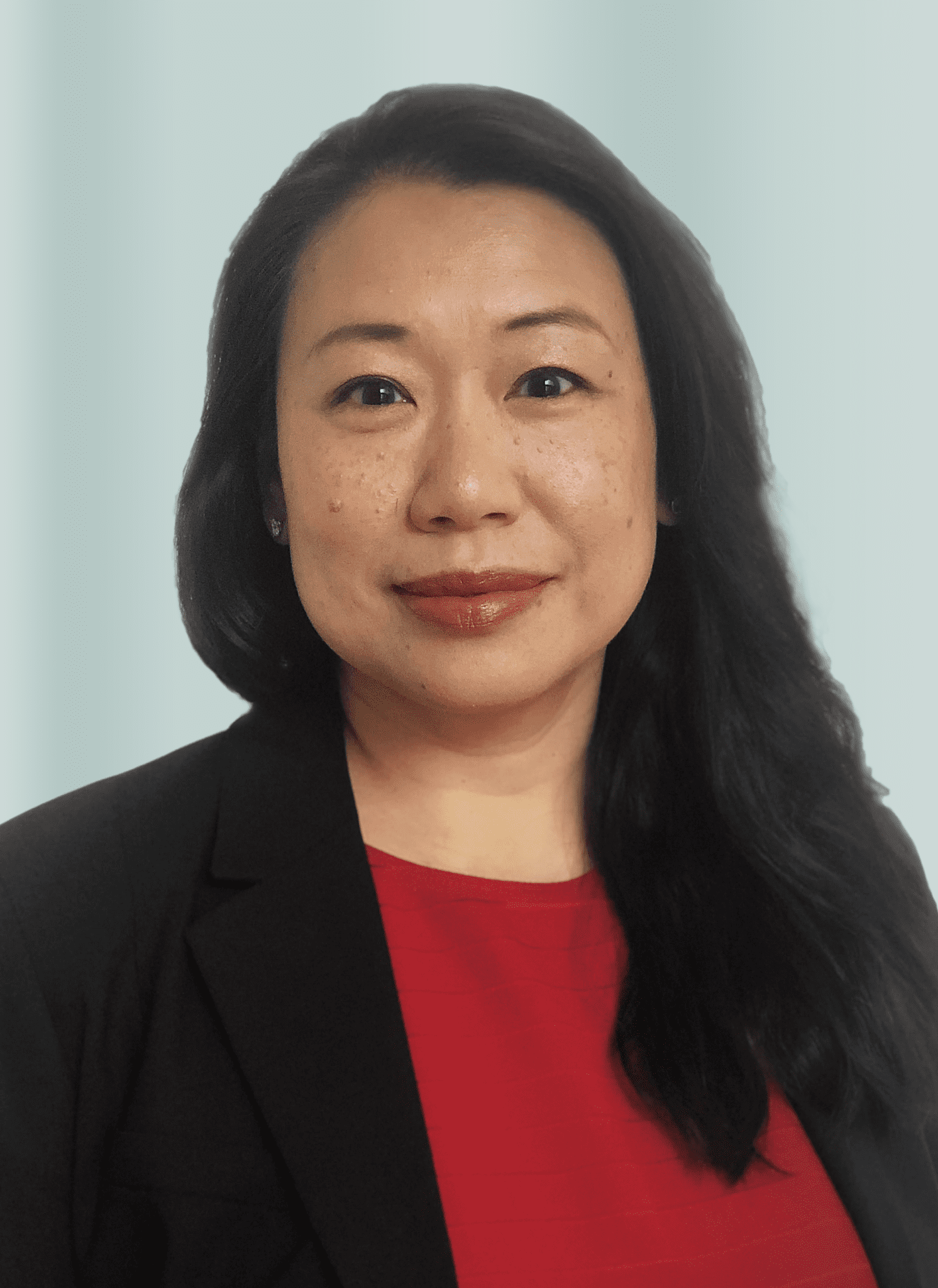 Ser­e­na Hung
→ Arku­da Ther­a­peu­tics, which launched in No­vem­ber with a $44 mil­lion Se­ries A round, has ex­pand­ed its man­age­ment team with two new faces. Ser­e­na Hung has been named head of clin­i­cal de­vel­op­ment and Ray­mond Hurst will be VP of phar­ma­col­o­gy for Arku­da, which tar­gets neu­rode­gen­er­a­tive dis­eases. Hung makes the tran­si­tion to the Cam­bridge, MA-based start­up from WAVE Life Sci­ences, where she led clin­i­cal de­vel­op­ment for CNS pro­grams. Hurst heads to Arku­da from Con­cert Phar­ma­ceu­ti­cals, where he served as di­rec­tor of bi­ol­o­gy and phar­ma­col­o­gy.
→ Im­vax, the Philadel­phia biotech de­vel­op­ing IGV-001 to treat new­ly-di­ag­nosed glioblas­toma mul­ti­forme, has re­cruit­ed Mark Ex­ley as CSO af­ter bring­ing on John Furey as CEO last fall. Ex­ley comes to Im­vax from Agen­Tus Ther­a­peu­tics, where he was VP, cel­lu­lar im­munol­o­gy.
→ Cam­bridge, MA-based Reper­toire Im­mune Med­i­cines, a T cell-fo­cused Flag­ship Pi­o­neer­ing com­pa­ny, has added new mem­bers to the team. An­drea Di­Fabio joins Reper­toire as EVP, chief le­gal and cor­po­rate ad­min­is­tra­tion of­fi­cer; Tim Har­ris takes on the role of EVP, cor­po­rate de­vel­op­ment; and Lu­cia Celona is now EVP, chief hu­man re­sources of­fi­cer.
→ Gen­prex, an Austin-based gene ther­a­py biotech, has brought in Shan­non In­man as VP of glob­al clin­i­cal op­er­a­tions. No stranger to Texas, In­man comes to Gen­prex af­ter be­ing VP of glob­al clin­i­cal op­er­a­tions at Cell Med­ica (now Ku­ur Ther­a­peu­tics). She al­so was as­so­ciate di­rec­tor of clin­i­cal op­er­a­tions at Opexa Ther­a­peu­tics out of The Wood­lands, Texas.
→ Bi­cy­cle Ther­a­peu­tics, which an­nounced a $1.7 bil­lion im­muno-on­col­o­gy col­lab­o­ra­tion with Genen­tech in Feb­ru­ary, has se­lect­ed Za­far Qadir as its gen­er­al coun­sel. Be­fore join­ing Bi­cy­cle, Qadir was at UK's Cell and Gene Ther­a­py Cat­a­pult as le­gal and busi­ness ad­vis­er. He al­so spent near­ly five years at Cell Med­ica and was their VP, le­gal coun­sel & com­pa­ny sec­re­tary.
→ Ra­jiv De Sil­va has been named chair­man of Co­vis Phar­ma's board of di­rec­tors. De Sil­va, the man­ag­ing part­ner of Asiri Ad­vi­sors, was the pres­i­dent, CEO and di­rec­tor at En­do In­ter­na­tion­al and the pres­i­dent of Valeant Phar­ma­ceu­ti­cals. Pri­or to that, he held sev­er­al po­si­tions at No­var­tis.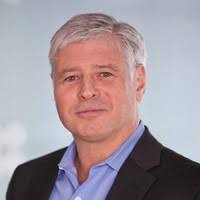 James McArthur
→ James McArthur, step­ping down from Imara's board of di­rec­tors, has joined the board of di­rec­tors at T-Cure Bio­science, an im­muno-on­col­o­gy com­pa­ny in the Los An­ge­les area. The founder and one-time CEO of Imara, McArthur has al­so found­ed Cy­dan and rare dis­ease biotech Vtesse. The lat­est com­pa­ny McArthur has found­ed is Tibu­rio, which fo­cus­es on rare neu­roen­docrine dis­or­ders.
→ Buoyed by en­cour­ag­ing Phase III da­ta with its lead drug vo­closporin for the treat­ment of lu­pus nephri­tis, Au­rinia has ap­point­ed Tim Wal­bert to its board of di­rec­tors. Wal­bert has been pres­i­dent and CEO of Hori­zon Ther­a­peu­tics since 2008. He has al­so been pres­i­dent, CEO and di­rec­tor of IDM Phar­ma, which was ac­quired by Take­da, and the EVP of com­mer­cial op­er­a­tions at NeoPharm.
→ Ro­mesh Sub­ra­man­ian's new biotech start­up, Dyne Ther­a­peu­tics, which is us­ing oligonu­cleotides to de­grade RNA re­spon­si­ble for dis­ease, has ap­point­ed David Lub­n­er to its board of di­rec­tors. Lub­n­er serves as the EVP and CFO of Ra Phar­ma (ac­quired by UCB).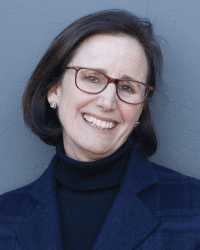 Julie Ham­ble­ton
→ Cal­i­for­nia biotech Arch On­col­o­gy, fo­cused on an­ti-CD47 an­ti­body ther­a­pies with its lead can­di­date AO-176, has named Julie Ham­ble­ton to its board of di­rec­tors. Ham­ble­ton is the CMO at Ideaya Bio­sciences, and be­fore that, she was at Bris­tol My­ers Squibb as VP, head of US med­ical. She has al­so been EVP and CMO at Five Prime Ther­a­peu­tics.