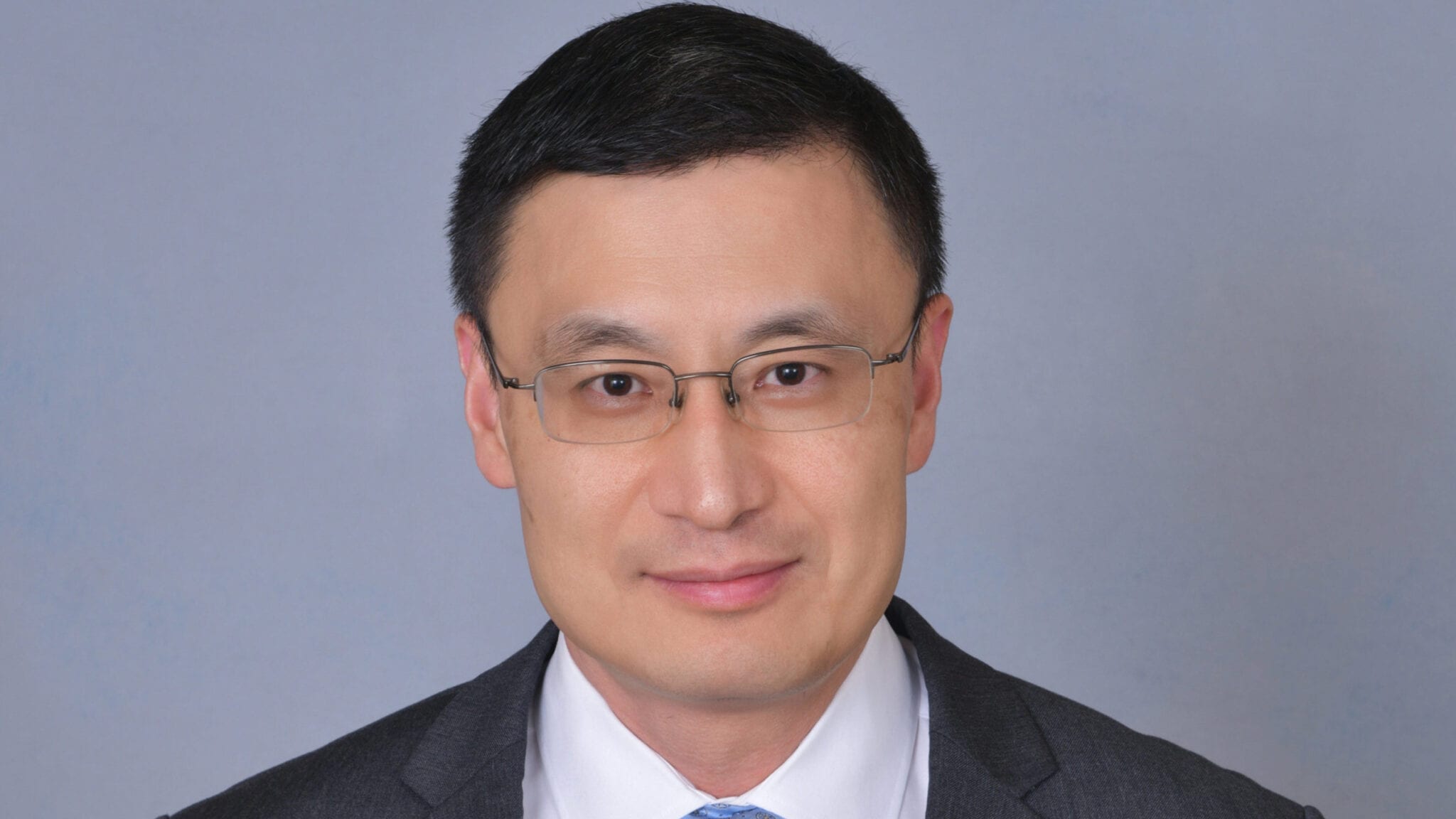 Lentivi­ral vec­tor ramp-up: J&J and Leg­end to in­vest $500M in New Jer­sey man­u­fac­tur­ing to sup­port Carvyk­ti
In re­sponse to a ques­tion on man­u­fac­tur­ing scale at Leg­end Biotech's R&D day yes­ter­day, the com­pa­ny's top ex­ec said its part­ner­ship with John­son & John­son will be dou­bling its in­vest­ment in its New Jer­sey man­u­fac­tur­ing cen­ter and will be in­vest­ing a to­tal of $500 mil­lion.
With an eye on their BC­MA-di­rect­ed CAR-T ther­a­py Carvyk­ti (cil­ta-cel), ap­proved in Feb­ru­ary as a fifth-line treat­ment for mul­ti­ple myelo­ma, Leg­end CEO Ying Huang said that the ramp-up in pro­duc­tion and the de­ci­sion to man­u­fac­ture its own lentivi­ral vec­tors — cur­rent­ly in short­age world­wide — means they won't have to deal with that short­age.
"So far, Leg­end and Janssen have in­vest­ed $250 mil­lion in Rar­i­tan [New Jer­sey] and we will in­vest an­oth­er $250 mil­lion joint­ly," a Leg­end spokesper­son added via email. "The sec­ond $250 mil­lion will be spent over the next 2-3 years to ex­pand the build­out of our New Jer­sey site to sup­port peak ca­pac­i­ty."
The build­out is part of ef­forts to put the com­pa­nies in po­si­tion to ac­com­mo­date for $5 bil­lion-plus in peak pro­ject­ed sales for Carvyk­ti.
Huang said ear­li­er this year that the es­ti­mate, which is con­sid­er­ably high­er than Bris­tol My­ers Squibb's es­ti­mate of $1 bil­lion for peak Abec­ma sales, is due to the ther­a­py's po­ten­tial to reach ear­li­er lines of treat­ment.
SVB Se­cu­ri­ties an­a­lysts on Tues­day called the $500 mil­lion an­nounce­ment "the ex­treme side of cGMP fa­cil­i­ty ex­pens­es," not­ing that the ex­pan­sion will help them
reach scale for their ear­li­er line tri­als, cit­ing an­tic­i­pat­ed ap­proval for cil­ta-cel in the 2L+ set­ting (based on CAR­TI­TUDE-4) as the pro­posed dead­line for the build-out. With this build-out, Leg­end plans to dou­ble their ap­proved treat­ment cen­ters to 70-80 cen­ters.
Carvyk­ti stole the show at AS­CO 2017 when Leg­end CSO Frank Fan and his team re­port­ed an im­pres­sive 100% over­all re­sponse rate among mul­ti­ple myelo­ma pa­tients. That was enough for Janssen to jump in with a $350 mil­lion cash deal to part­ner on the big can­cer can­di­date.
SVB Se­cu­ri­ties added, while es­ti­mat­ing a launch date for BMS and 2sev­en­ty's Abec­ma (ide-cel) in third to fifth line mul­ti­ple myelo­ma in the first half of 2023, on the man­u­fac­tur­ing front:
Nei­ther 2sev­en­ty / BMY or Leg­end / JNJ have guid­ed COGS ex­pec­ta­tions for BC­MA CAR-T in the long term. 2sev­en­ty man­age­ment has guid­ed that ide-cel will be prof­itable to­wards the end of 2022 or ear­ly 2023, as they scale more dos­es on the base in­fra­struc­ture. We as­sume pro­gram prof­itabil­i­ty for ide-cel in 1Q23 and then COGS ramp-down, with in­creased ide-cel man­u­fac­tur­ing scale. For us, the speed and ex­tent of op­er­a­tional ef­fi­cien­cies are high­ly un­cer­tain.