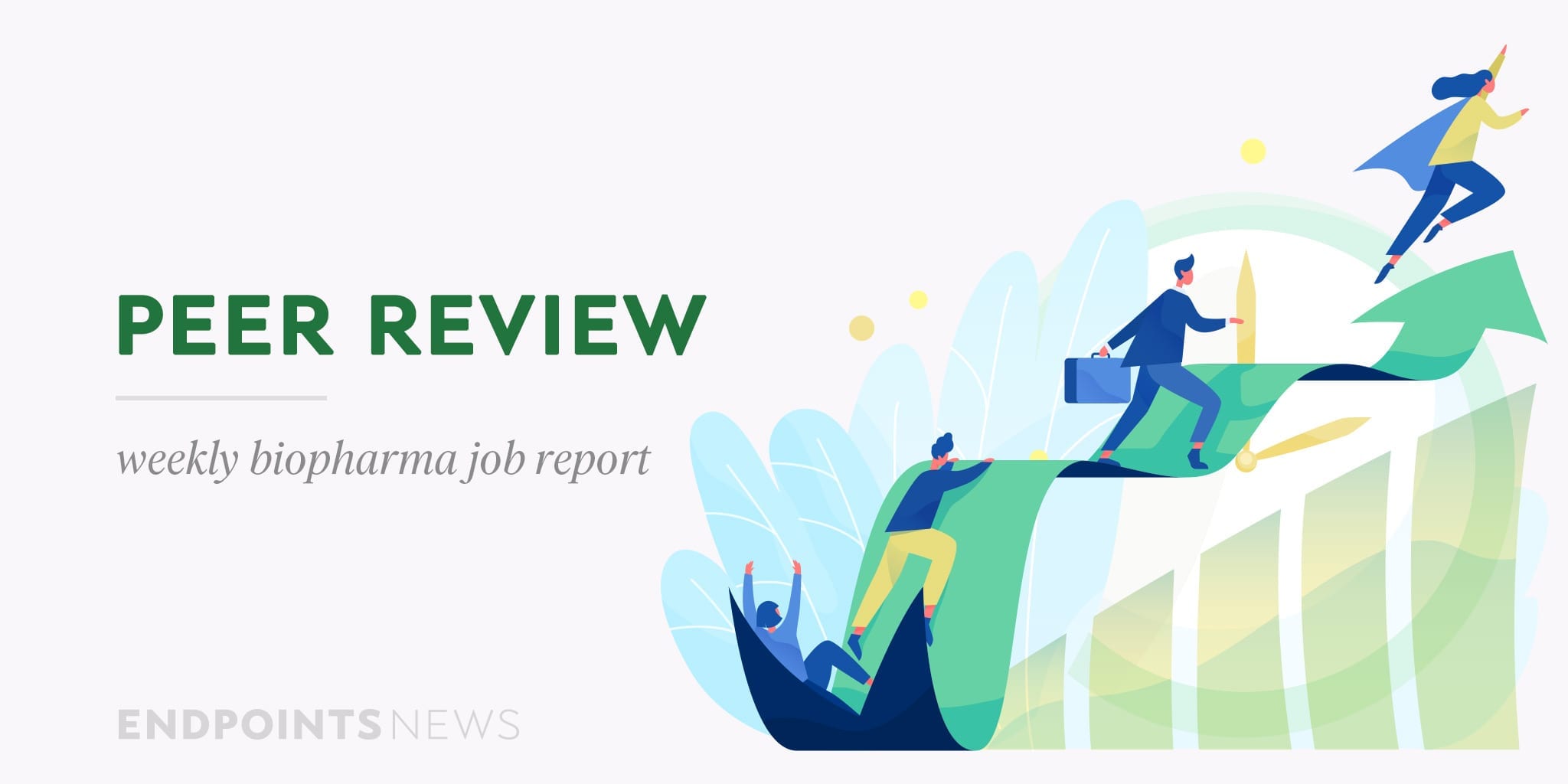 Let's build some­thing to­geth­er: Ex-Lowe's CFO to join Pfiz­er while Mod­er­na's David Meline re­tires; The CEO-part­ner par­ty rolls on at Flag­ship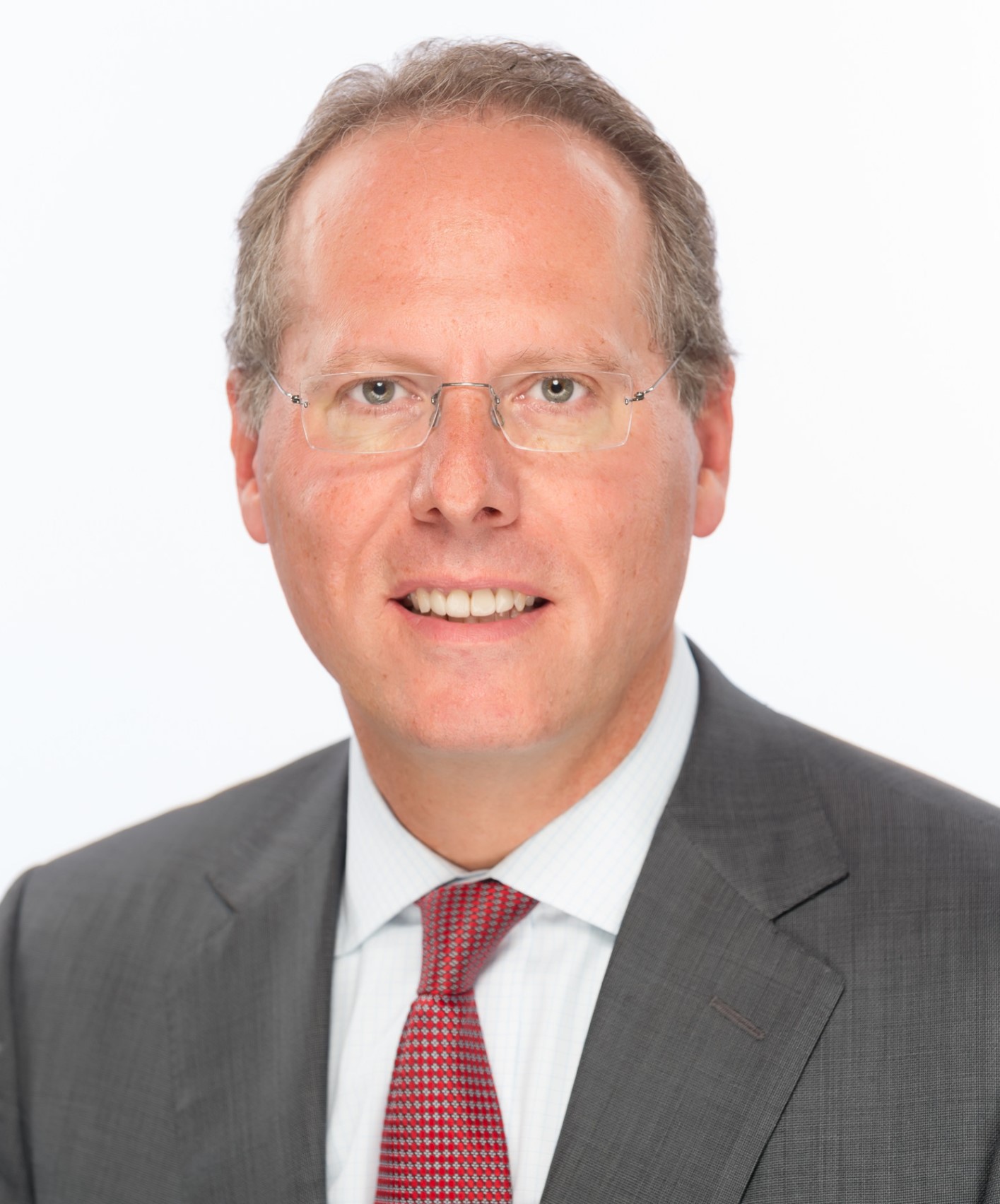 David Den­ton
→ The two ma­jor Covid-19 vac­cine com­peti­tors, Pfiz­er and Mod­er­na, will both have new fi­nance chiefs with­in a week of each oth­er: At Pfiz­er, David Den­ton will suc­ceed 15-year vet Frank D'Ame­lio as CFO on May 2 af­ter three years in charge of fi­nances at home im­prove­ment chain Lowe's. With Pfiz­er's M&A wheels al­ways spin­ning, Den­ton left as CFO of CVS Health short­ly af­ter play­ing an in­te­gral role in the ac­qui­si­tion of Aet­na in late 2017.
Mean­while, David Meline is call­ing it quits at Mod­er­na, head­ing back in­to re­tire­ment near­ly two years in­to his tenure as CFO and yield­ing the stage to Jorge Gomez on May 9. Be­fore tak­ing the CFO job at den­tal prod­ucts man­u­fac­tur­er Dentsply Sirona in 2019, Gomez was al­so fi­nance chief dur­ing a 13-year run at Car­di­nal Health. Meline had re­tired as Am­gen's CFO un­til the Mod­er­na po­si­tion opened up.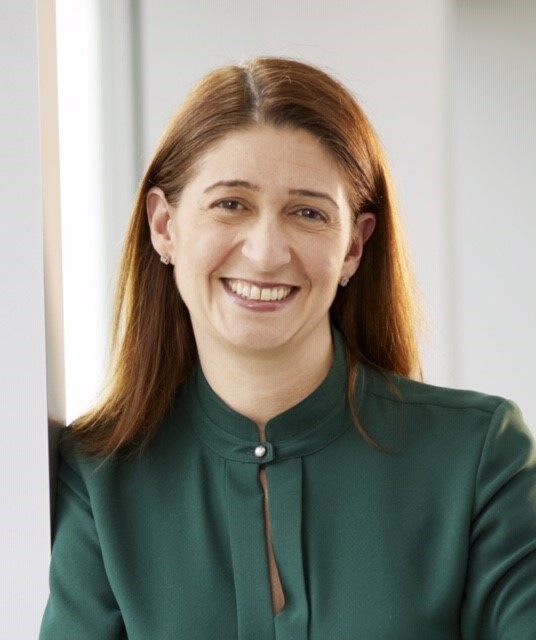 Michelle Wern­er
→ On the heels of Mar­go Geor­giadis' ap­point­ment, Flag­ship Pi­o­neer­ing has lined up two more CEO-part­ners, and Michelle Wern­er kicked things off as the new chief ex­ec­u­tive of tR­NA-fo­cused All­tr­na. Since the sum­mer of 2020, Wern­er was No­var­tis On­col­o­gy's world­wide fran­chise head, sol­id tu­mors, and her Big Phar­ma cre­den­tials al­so ex­tend to Bris­tol My­ers Squibb and to As­traZeneca, where she rose to glob­al fran­chise head in hema­tol­ogy. Short­ly af­ter she de­camped for No­var­tis, Calquence won ap­proval in the EU for adult pa­tients with chron­ic lym­pho­cyt­ic leukemia, a year af­ter the FDA gave it the go-ahead in the same in­di­ca­tion.
Michael Sev­eri­no
Then, the biotech in­cu­ba­tor made a splash on Wednes­day by en­tic­ing Ab­b­Vie pres­i­dent and vice chair­man Michael Sev­eri­no in­to a CEO-part­ner job for a com­pa­ny to be named lat­er. Be­fore his ar­rival at Ab­b­Vie in 2014, Sev­eri­no closed out his 10 years at Am­gen as SVP, glob­al de­vel­op­ment and cor­po­rate CMO. Our Kyle LaHu­cik has more on each new CEO-part­ner.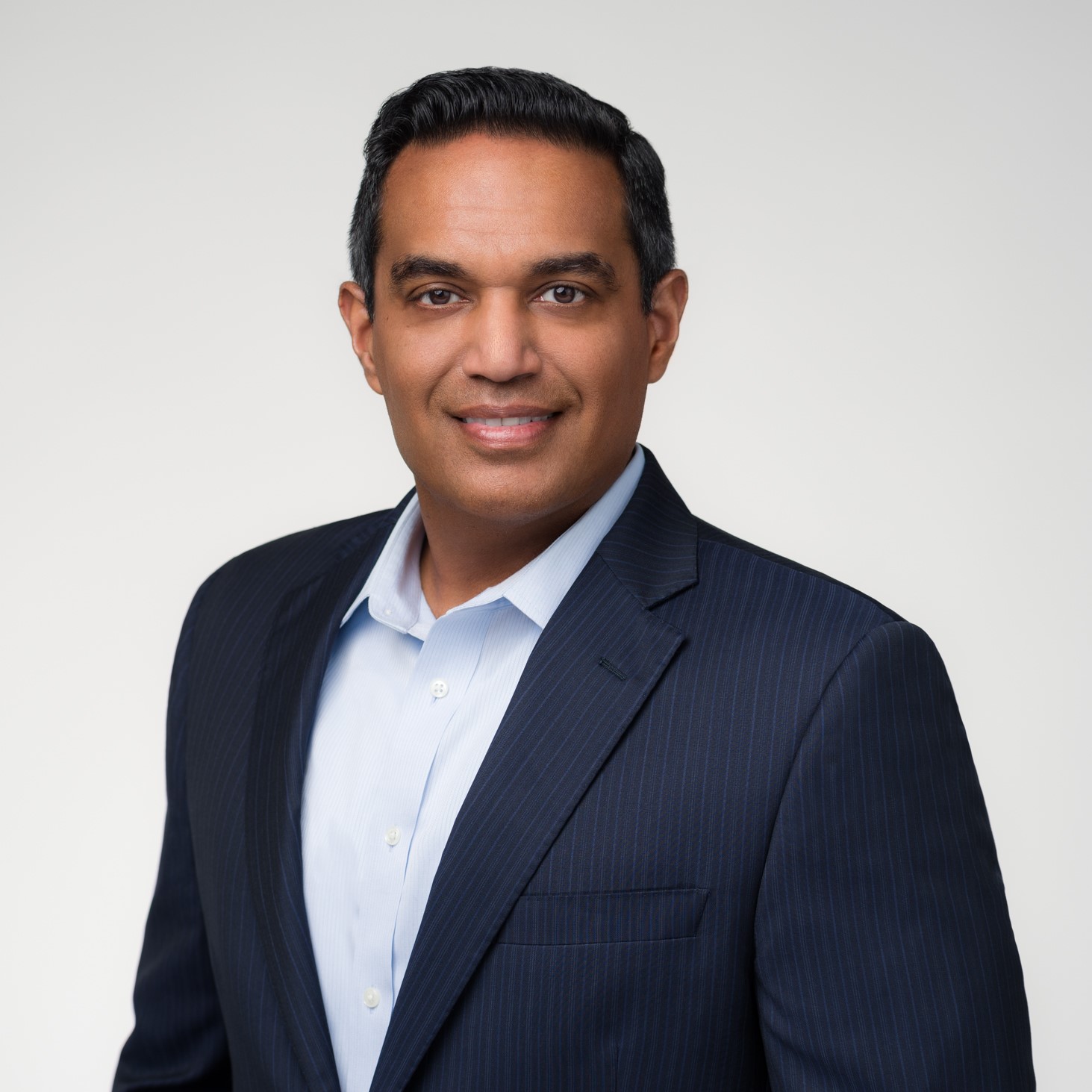 Nis­han de Sil­va
→ The white-hot ra­dio­phar­ma space picked up an­oth­er chal­lenger in Oc­to­ber 2021 with Ra­dio­net­ics On­col­o­gy, and the Cri­net­ics spin­out — backed by 5AM Ven­tures and Fra­zier Health­care Part­ners — has found a CEO. Nis­han de Sil­va, the pres­i­dent and COO at Po­sei­da from 2015-18, had helmed AFYX Ther­a­peu­tics and is cur­rent­ly a board mem­ber at Se­lec­ta Bio­sciences. He will al­so sit on the board at Ra­dio­net­ics while lead­ing a team that is pro­ject­ed "to more than dou­ble over the com­ing year," ac­cord­ing to a re­lease.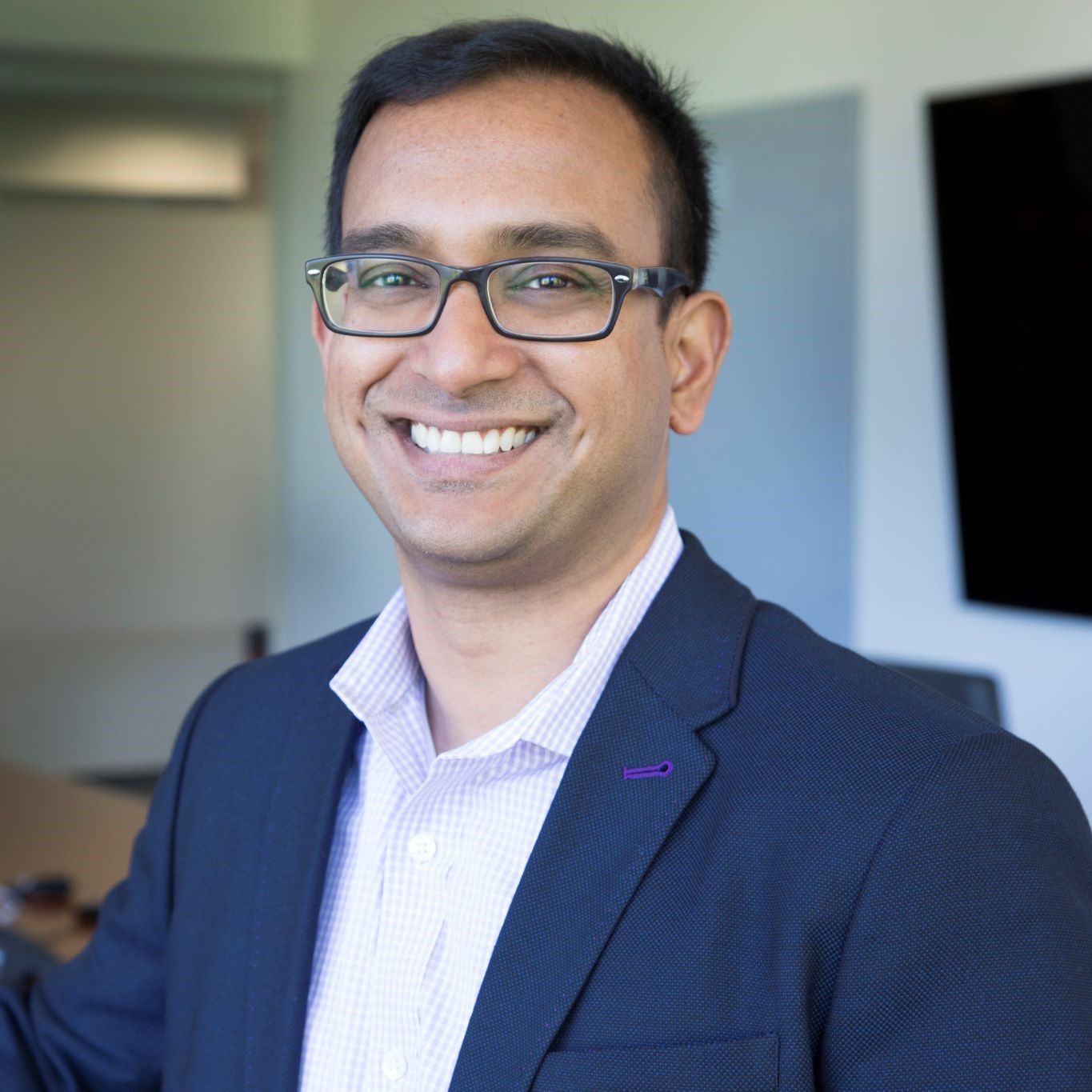 Paulash Mohsen
→ Paulash Mohsen is get­ting his first op­por­tu­ni­ty as a CEO at Vesi­gen Ther­a­peu­tics, a Har­vard spin­out whose plat­form tech is dubbed AR­MMs (AR­RDC1 Me­di­at­ed Mi­crovesi­cles). Mohsen spent the last sev­en years as CBO of Yu­man­i­ty, a neu­ro biotech that's hang­ing on for dear life af­ter lay­ing off 60% of the work­force. Yu­man­i­ty's pipeline for­tunes have soured be­cause of a par­tial clin­i­cal hold on its lead Parkin­son's can­di­date, and while the com­pa­ny ex­plores its op­tions to stay afloat, Mohsen has jumped ship to a com­pa­ny that launched in Ju­ly 2020 with help from Leaps by Bay­er and Morn­ing­side Ven­tures.
→ Mario David Saltarel­li is step­ping in­to atai Life Sci­ences plat­form com­pa­ny GA­BA Ther­a­peu­tics as CEO and CMO, suc­ceed­ing co-founder Ian Massey. Saltarel­li takes over the helm — as the com­pa­ny is en­ter­ing Phase II stud­ies in anx­i­ety, de­pres­sion and oth­er neu­ro­log­i­cal in­di­ca­tions for its lead com­pound — with a wealth of ex­pe­ri­ence from ex­ec roles at Neu­ron23 (CEO), En­tra­da Ther­a­peu­tics (CMO), Sytim­mune (CMO), An­nex­on Bio­sciences (CMO) and Mallinck­rodt (CSO). This is all on top of oth­er stints at Pfiz­er, Shire, Ver­tex, Alex­ion and Ab­bott.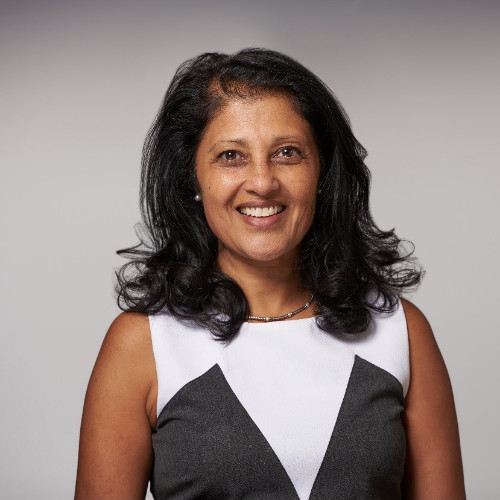 Ran­na Parekh
→ The Uni­ver­si­ty of Texas MD An­der­son Can­cer Cen­ter will wel­come Ran­na Parekh as chief di­ver­si­ty, eq­ui­ty and in­clu­sion of­fi­cer on May 31. Parekh comes from the Amer­i­can Col­lege of Car­di­ol­o­gy in Wash­ing­ton, where she was the or­ga­ni­za1tion's first chief di­ver­si­ty and in­clu­sion of­fi­cer, and she's al­so held DEI lead­er­ship posts at the Amer­i­can Psy­chi­atric As­so­ci­a­tion.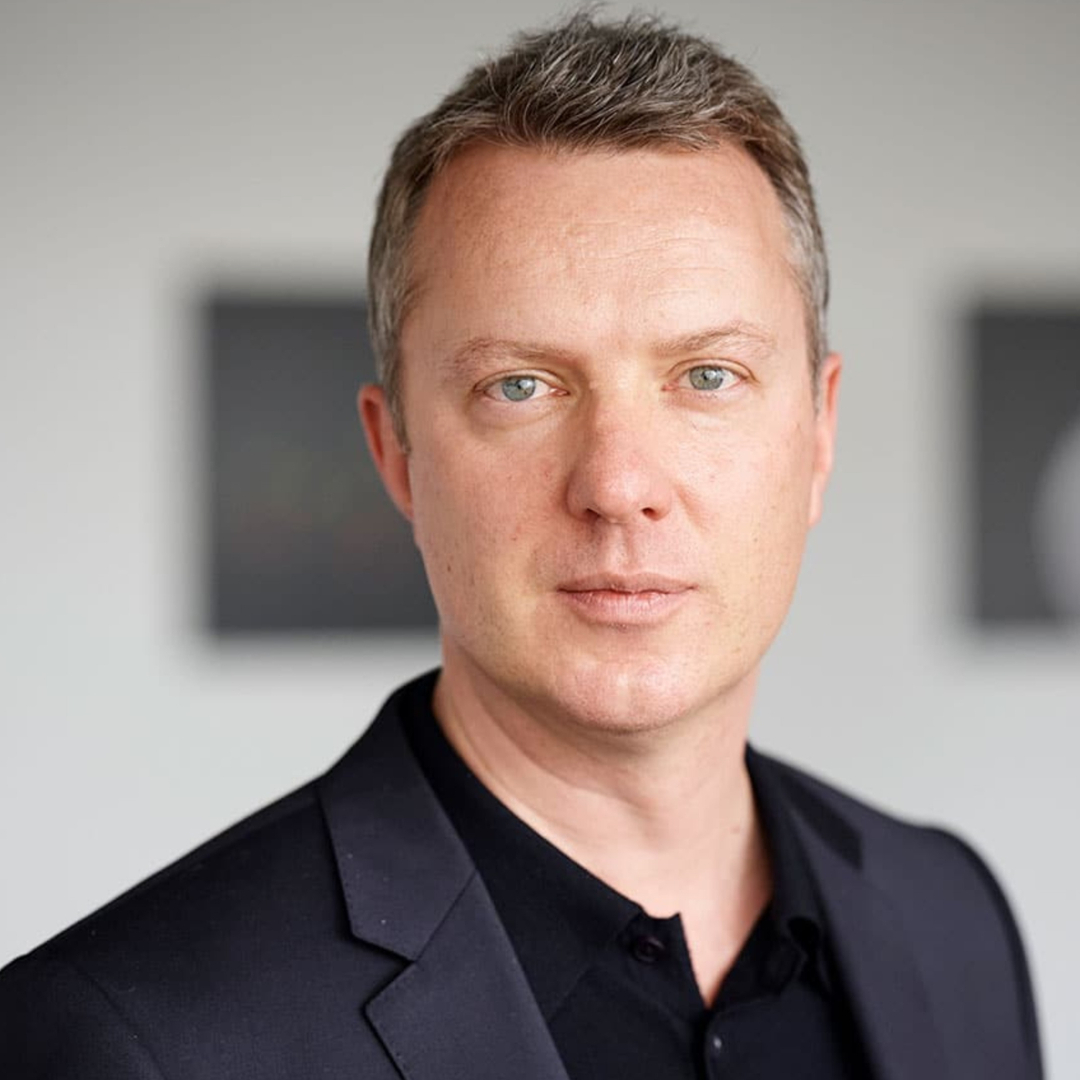 Jo­erg Horn­stein
→ Jo­erg Horn­stein has bolt­ed from AC Im­mune to be­come CFO and head of cor­po­rate func­tions for Lund­beck, which pro­vid­ed a fore­taste of the in­dus­try-wide staff cuts we're see­ing to­day by slash­ing 300 jobs and shut­ter­ing its fa­cil­i­ty in In­dia. Horn­stein had han­dled fi­nances at AC Im­mune since 2017 and al­so spent 12 years in mul­ti­ple lo­ca­tions at Mer­ck KGaA.
As for Horn­stein's re­place­ment at the Swiss neu­ro biotech, Chris Roberts will pinch-hit as in­ter­im CFO and has been pro­mot­ed to VP, fi­nance. Roberts joined An­drea Pfeifer's crew as an as­so­ciate VP in 2017 af­ter more than a decade at Ernst & Young.
AC Im­mune al­so made two oth­er lead­er­ship moves with Howard Dono­van as chief HR of­fi­cer and the pro­mo­tion of Ju­lian Snow to VP, US fi­nance & cor­po­rate de­vel­op­ment. Dono­van piv­ots here from the World Eco­nom­ic Fo­rum, where he was head of peo­ple and cul­ture part­ners, peo­ple ser­vices and glob­al re­ward. As with Roberts, Snow start­ed at AC Im­mune five years ago, fill­ing the role of as­so­ciate VP, fi­nan­cial re­port­ing.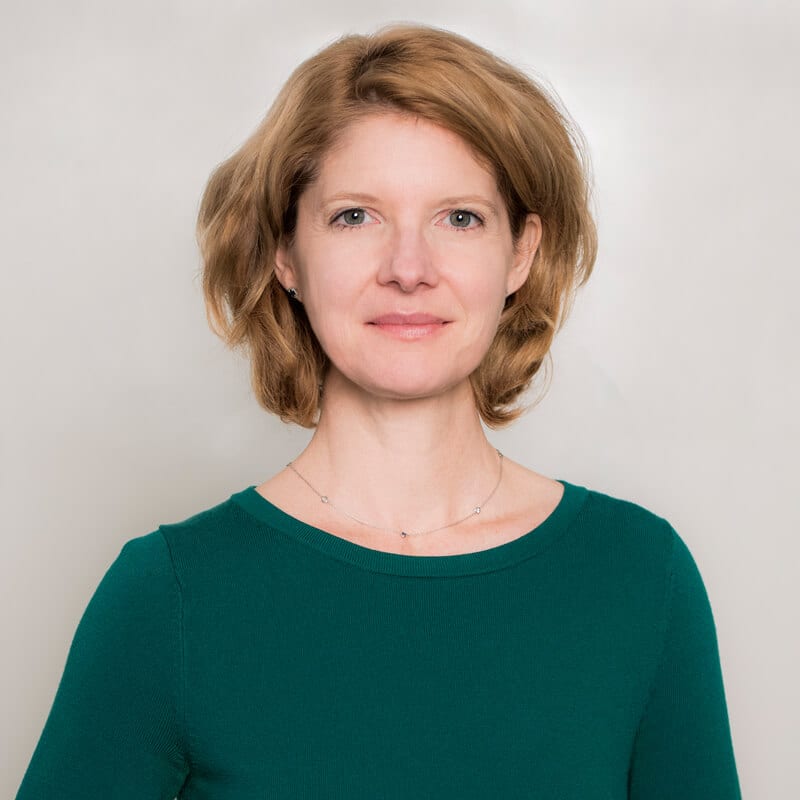 Gi­na Con­syl­man
→ Gi­na Con­syl­man has land­ed at Cyrus Moza­yeni-led Vedere Bio II from blue­bird bio as CFO. Con­syl­man starts anew quick­ly at the oc­u­lar gene ther­a­py play­er, which de­buted in May 2021 with a $77 mil­lion Se­ries A, af­ter a dire quar­ter­ly fil­ing co­in­cid­ed with her de­par­ture from blue­bird bio. Con­syl­man joined blue­bird just eight months ago af­ter sev­en years as CFO of Iron­wood, which has had its own set of ob­sta­cles with its pipeline and saw CEO Mark Mal­lon leave for NeoGe­nomics last year.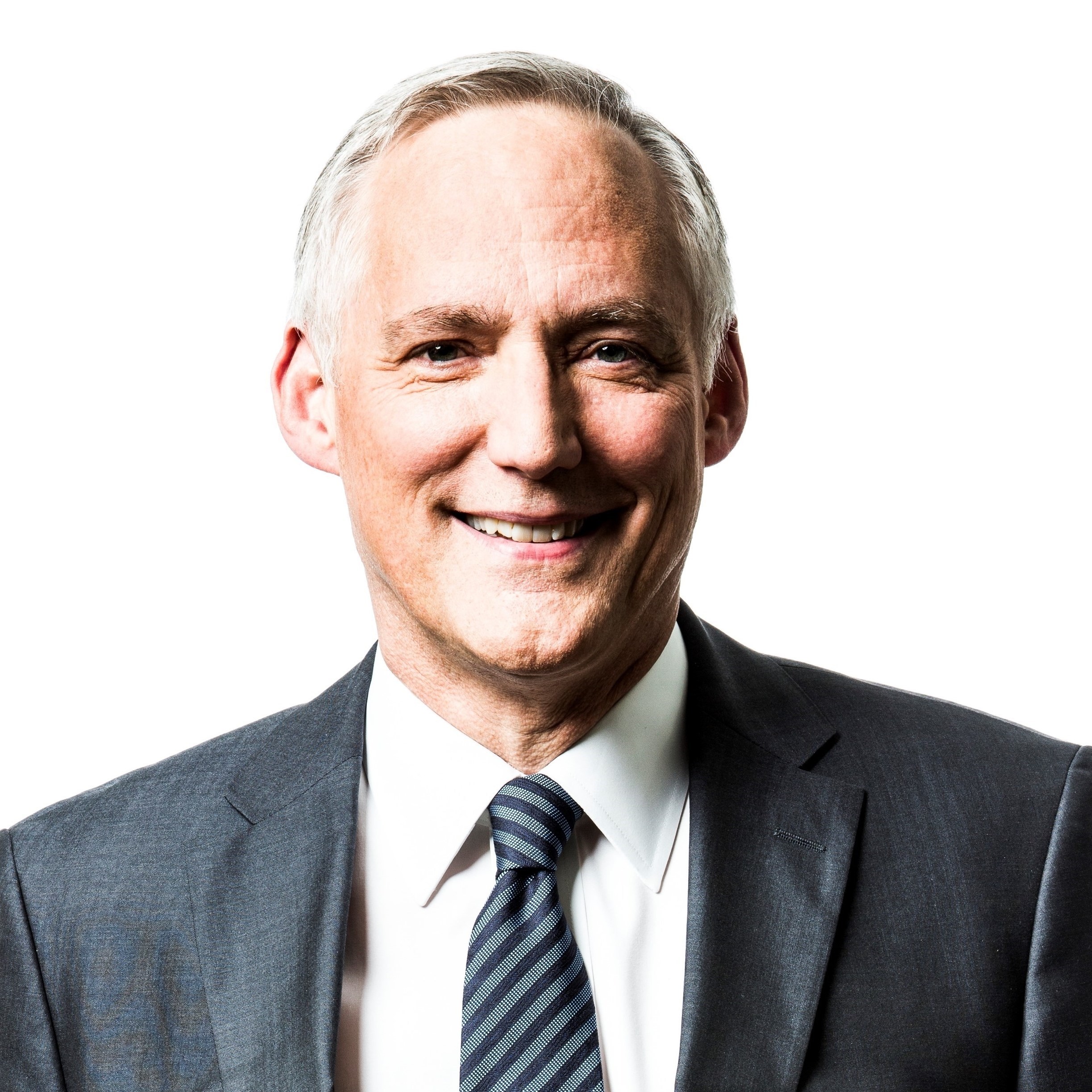 John Frank
→ DNA se­quenc­ing pow­er­house Il­lu­mi­na has poached John Frank from Mi­crosoft, nam­ing him chief pub­lic af­fairs of­fi­cer. Frank, whose first day will be April 18, wraps up a 28-year ca­reer with the tech gi­ant, start­ing out as a se­nior at­tor­ney and as­cend­ing to deputy gen­er­al coun­sel & chief of staff. Since March 2020, Frank has tak­en on the role of VP, Unit­ed Na­tions af­fairs and in­ter­na­tion­al or­ga­ni­za­tions.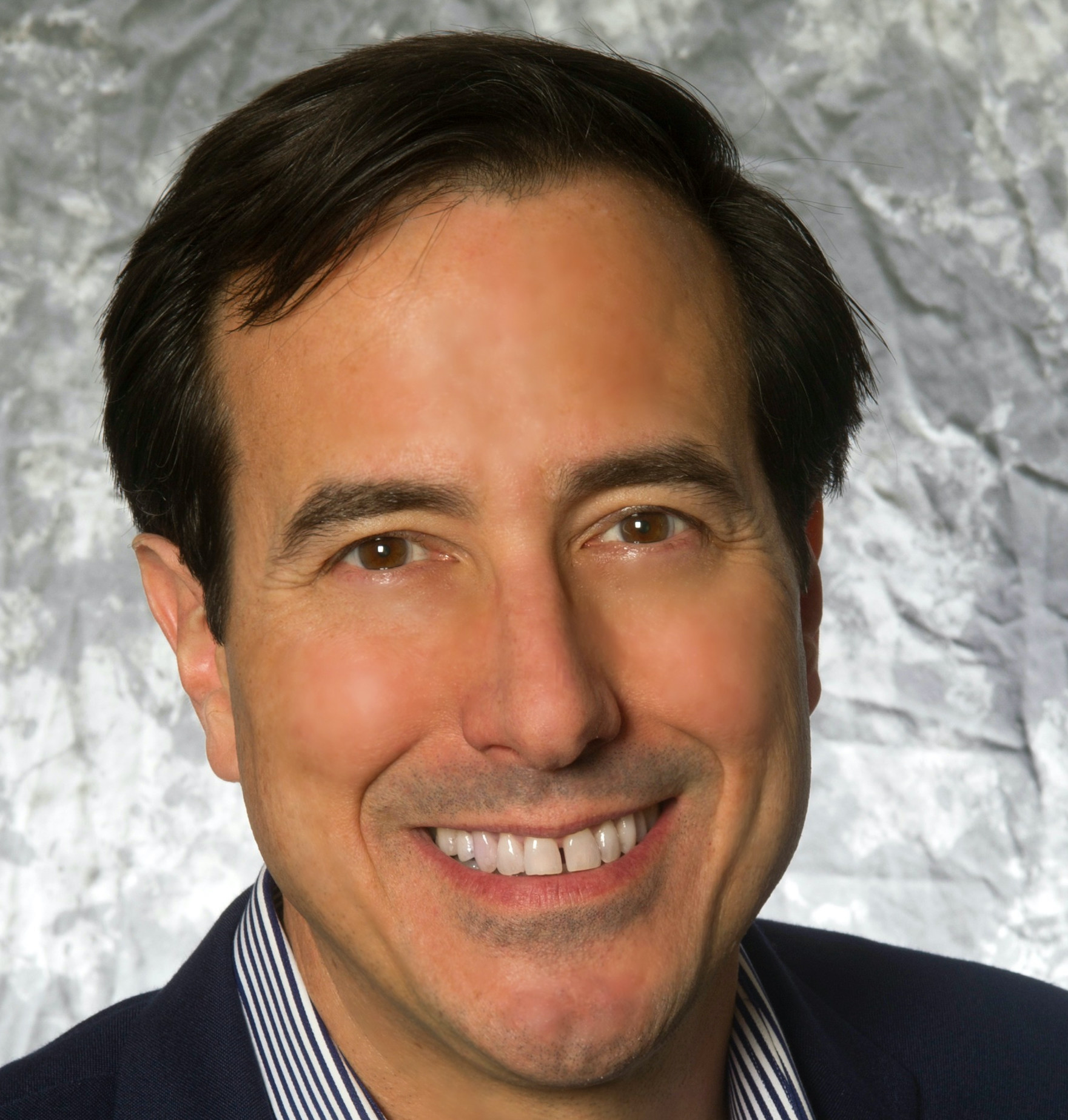 Sam Jack­son
→ Sit­ting pret­ty with a $100 mil­lion fi­nanc­ing round just a cou­ple weeks ago and tar­get­ing LRRK2 and TYK2, CNS-fo­cused Neu­ron23 has tapped Sam Jack­son as CMO. Jack­son hails from an­oth­er neu­ro play­er, Alec­tor, where he held the same po­si­tion and where for­mer Pas­sage Bio ex­ec Gary Ro­mano will soon re­place him. Jack­son is a Genen­tech and Am­gen vet who was al­so the CMO of Alka­h­est.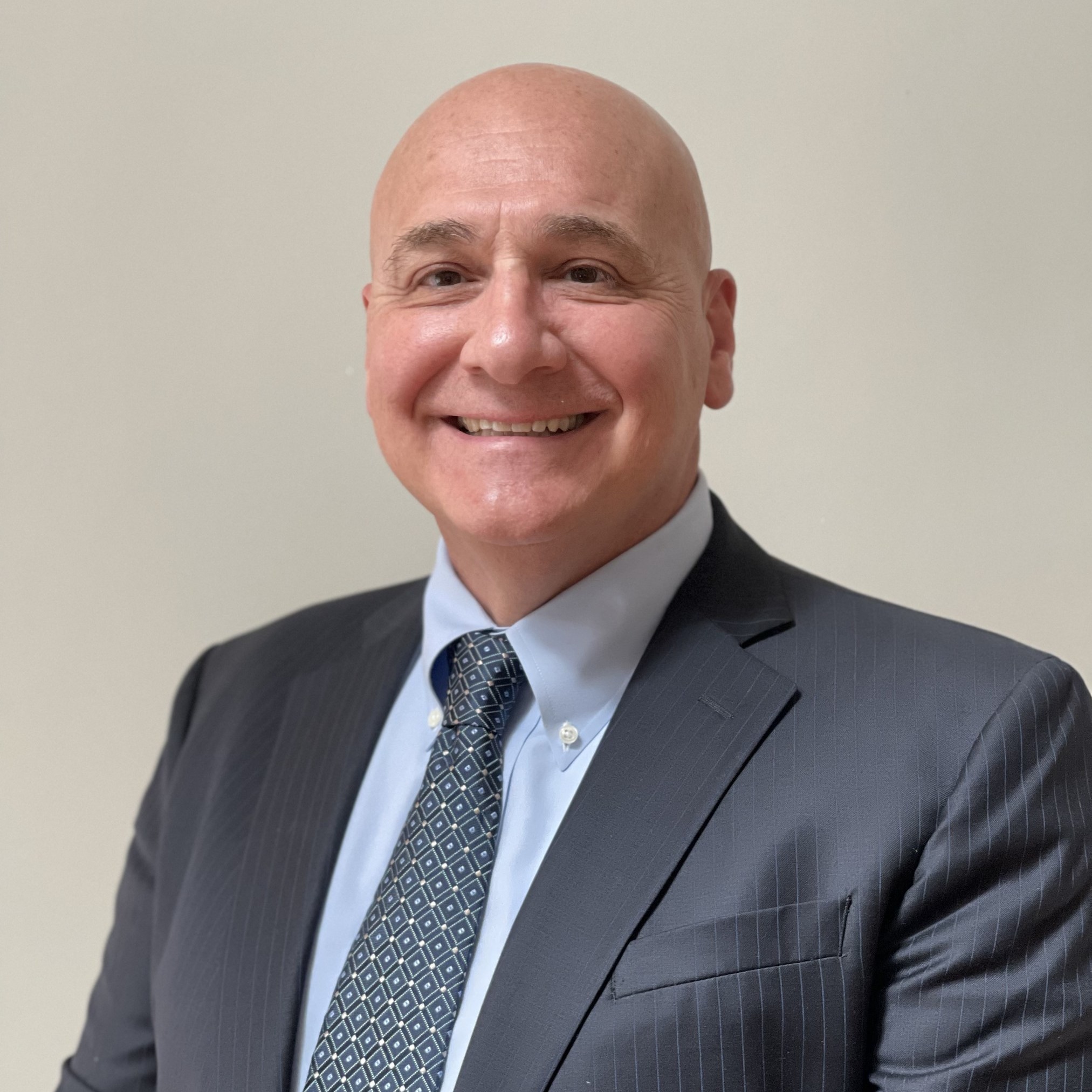 Raf­faele Baf­fa
→ Raf­faele Baf­fa has signed on to be CMO at CARs­gen, which is at­tempt­ing to wedge its way in­to the BC­MA CAR-T space with CT053 for mul­ti­ple myelo­ma. Baf­fa piv­ots to CARS­gen from Zio­pharm On­col­o­gy (now known as Alaunos af­ter the ac­tivist at­tack dust has set­tled), where he was CMO and EVP of R&D. The Sanofi and Pfiz­er vet has al­so been CMO of Servi­er and VP, ther­a­peu­tic area head of on­col­o­gy, glob­al clin­i­cal de­vel­op­ment at Shire.
→ Jan Pinkas has been el­e­vat­ed to CSO of Pyx­is On­col­o­gy as Ronald Herb­st parts ways with the Pfiz­er ADC spin­out. Last Au­gust, Pinkas joined Pyx­is — which hit Nas­daq the fol­low­ing Oc­to­ber on the strength of a $168 mil­lion IPO — as SVP, pre­clin­i­cal R&D af­ter a two-year stint at Ma­gen­ta Ther­a­peu­tics as SVP, trans­la­tion­al sci­ences. He al­so had a num­ber of re­spon­si­bil­i­ties over a 12-year pe­ri­od at Im­muno­Gen, name­ly VP, trans­la­tion­al R&D.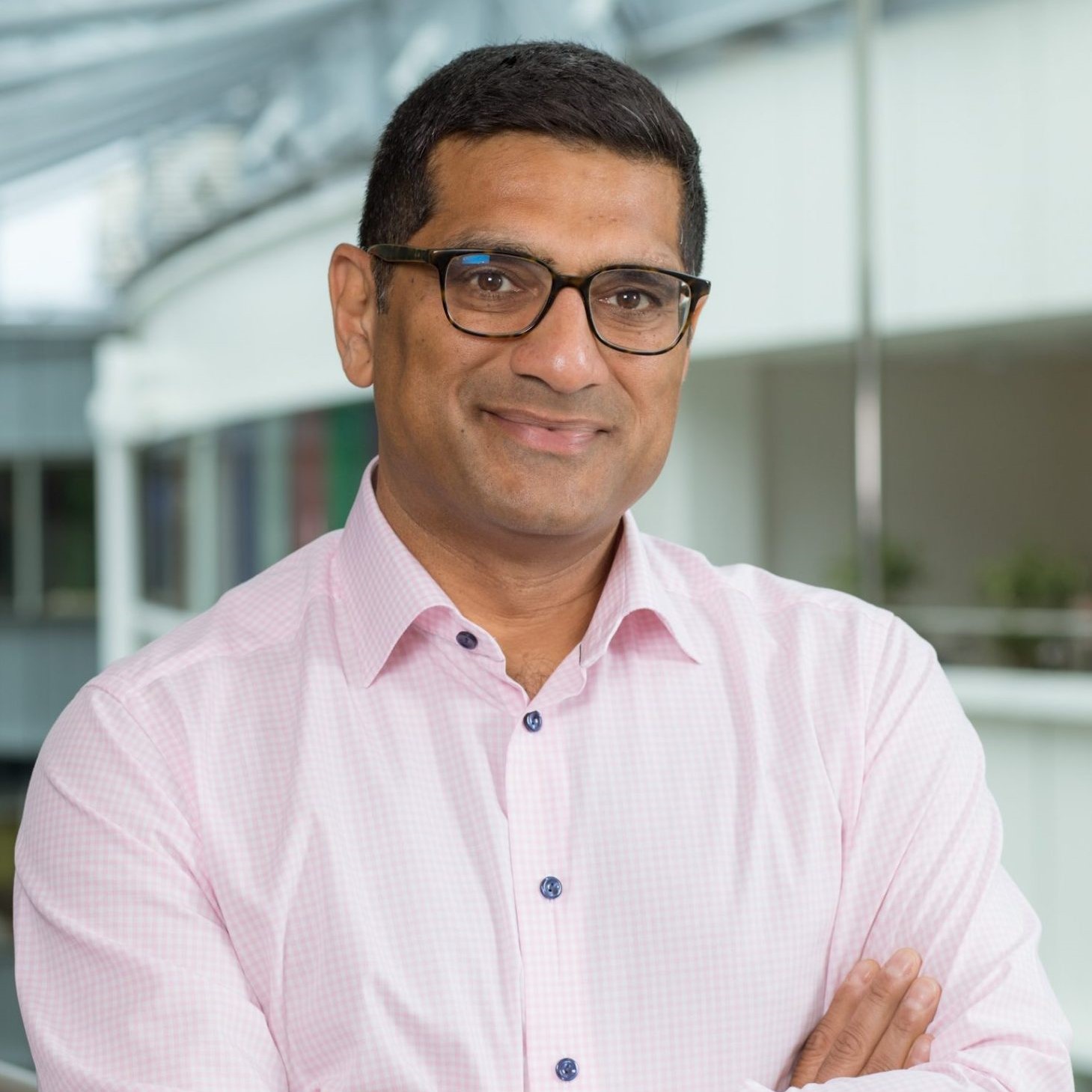 Ravi Rao
→ Eli Lil­ly im­munome­tab­o­lism part­ner Sit­ryx Ther­a­peu­tics out of Ox­ford has se­lect­ed Ravi Rao as CMO. Rao — a for­mer Glax­o­SmithK­line ex­ec in im­munol­o­gy and spe­cial­ty med­i­cines who was al­so a group med­ical di­rec­tor, im­munol­o­gy clin­i­cal de­vel­op­ment with Roche — was head of R&D and CMO at So­bi be­fore choos­ing a dif­fer­ent path here at GSK-backed Sit­ryx. An­ders Ull­man has since tak­en over Rao's old posts at So­bi.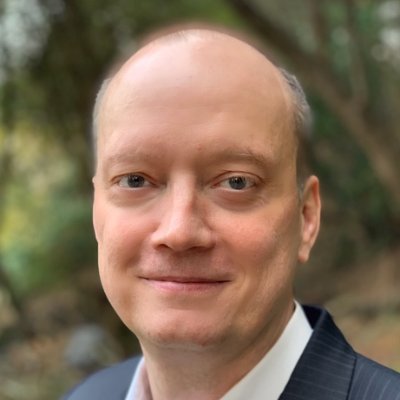 Mikael Elias­son
→ Helmed by Stan­ford's Amit Etkin, psy­chi­a­try start­up Al­to Neu­ro­science has looked to­ward Genen­tech/Roche to ap­point Mikael Elias­son as COO. Elias­son, who was pre­vi­ous­ly Genen­tech/Roche's glob­al head of in­no­va­tion in neu­ro­science prod­uct de­vel­op­ment, has al­so been glob­al head of new prod­ucts at No­var­tis. Chris­t­ian Anger­may­er and the folks at Ape­iron In­vest­ment Group led Al­to Neu­ro­science's Se­ries A round last Oc­to­ber, bring­ing the to­tal raised to $40 mil­lion.
→ Jotin Marango has left Ap­tose to tack­le the dual roles of CFO and head of cor­po­rate de­vel­op­ment with Ike­na On­col­o­gy, which is part­ner­ing with Bris­tol My­ers on its oral AHR in­hibitor IK-175. Marango had been CFO and CBO at Ap­tose, prompt­ing a lead­er­ship shuf­fle in which CEO William Rice is pick­ing up the slack as chief ac­count­ing of­fi­cer and VP of fi­nance Janet Clen­nett "will as­sume fi­nan­cial re­spon­si­bil­i­ties un­til a per­ma­nent CFO is an­nounced."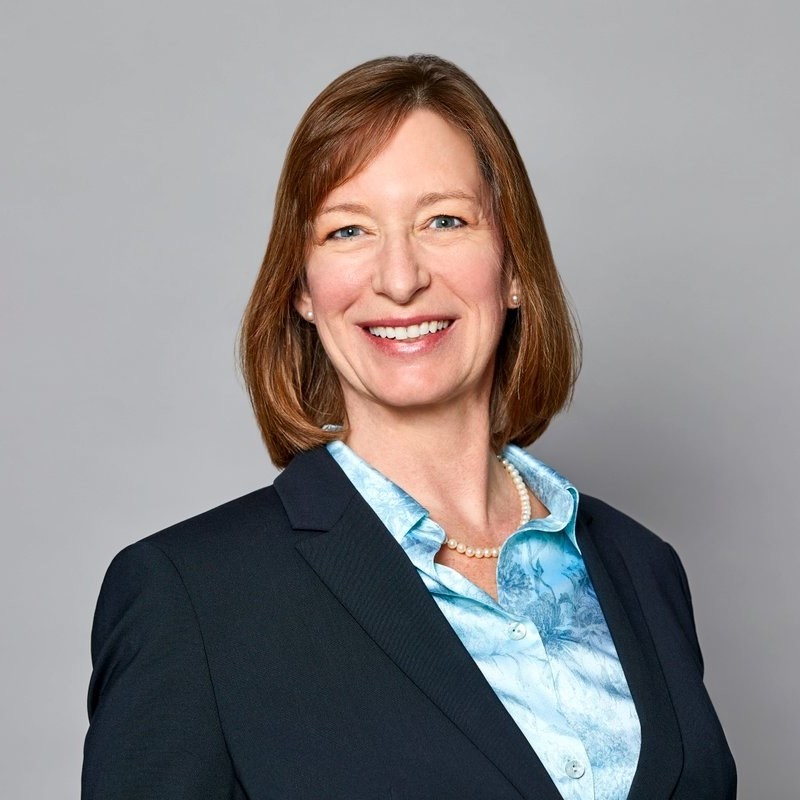 Karen Davies
→ Co-found­ed by Feng Zhang and padding its war chest with an $80 mil­lion Se­ries B last month, CRISPR di­ag­nos­tic play­er Sher­lock Bio­sciences has trained a mag­ni­fy­ing glass on Karen Davies as chief de­vel­op­ment of­fi­cer. For the past decade, Davies has held a se­ries of posts at fel­low di­ag­nos­tic de­vel­op­er Quidel — from 2017-20 she was VP of in­stru­ment sys­tems, and since 2020 she served as VP of busi­ness trans­for­ma­tion.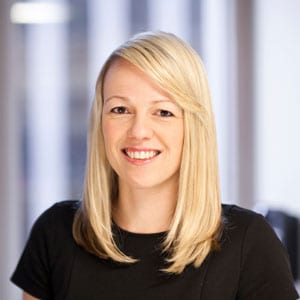 Aman­da Mur­phy
→ Aman­da Mur­phy has re­signed from her role as CFO at cell en­gi­neer­ing play­er Max­Cyte, ef­fec­tive April 15. Ron Holtz, the cur­rent SVP and chief ac­count­ing of­fi­cer, will take over as in­ter­im CFO. While Ko­rn Fer­ry helps in the search for a suc­ces­sor, Holtz is re­turn­ing to the role he first held at Max­Cyte from 2005-20. Else­where, Max­Cyte staffer Sean Menar­guez has been bumped up to di­rec­tor, in­vestor re­la­tions.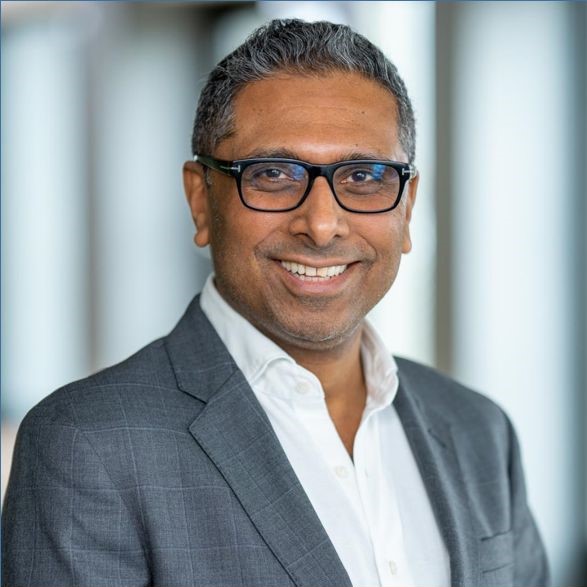 Shabir Hasham
→ Seek­ing to put a bow on an NDA fil­ing for its Duchenne mus­cu­lar dy­s­tro­phy drug va­morolone by June, San­thera has pro­mot­ed Shabir Hasham to CMO. Hasham left No­var­tis in 2015 to be­come San­thera's head of med­ical af­fairs EU & RoW, and since 2019 he's been glob­al de­vel­op­ment pro­gram lead & glob­al head med­ical af­fairs. While with No­var­tis, Hasham was EU med­ical di­rec­tor and glob­al as­so­ciate brand di­rec­tor for the Swiss phar­ma's neu­ro­science fran­chise. Hasham's first day as med­ical chief is slat­ed for May 1.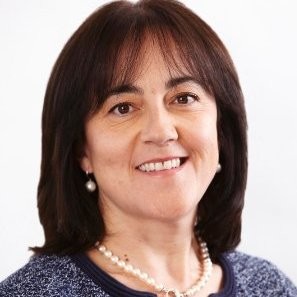 Cristi­na Oli­va
→ Cristi­na Oli­va is mak­ing her way over to Nor­way-based BerGen­Bio, where she'll serve as CMO. Oli­va hops aboard af­ter a stint as VP, on­col­o­gy and head of on­col­o­gy cen­tre of ex­cel­lence at IQVIA. Oli­va's ré­sumé in­cludes a star-stud­ded ca­reer with pre­vi­ous roles at Nordic Nanovec­tor, Take­da, GSK and Eli Lil­ly.
→ Un­der­go­ing a facelift by of­fi­cial­ly re­nam­ing it­self a cou­ple weeks ago, Swedish can­cer out­fit Vivesto — once known as Oas­mia — has pegged Daniel Tes­fa as CMO. Tes­fa had been med­ical di­rec­tor, clin­i­cal and trans­la­tion sci­ence hema­tol­ogy at So­bi since lead­ing on­col­o­gy and hema­tol­ogy for Bay­er in Scan­di­navia from 2018-20. Vivesto will uti­lize Lon­za's ex­pand­ed site in Nan­sha, Chi­na, strik­ing a deal in late March with the CD­MO to man­u­fac­ture late-stage ovar­i­an can­cer can­di­date Cantrix­il.
→ Al­liance Phar­ma is lock­ing in Patrick Ben­nett to helm the bio­an­a­lyt­i­cal ser­vices com­pa­ny as CEO, suc­ceed­ing founder Frank Li, who will re­main as pres­i­dent and on the board of di­rec­tors. Ben­nett brings with him ex­pe­ri­ence from his time at PPD Lab­o­ra­to­ries (VP, strat­e­gy and de­vel­op­ment) and Ther­mo Fish­er Sci­en­tif­ic (di­rec­tor of glob­al strate­gic mar­ket­ing).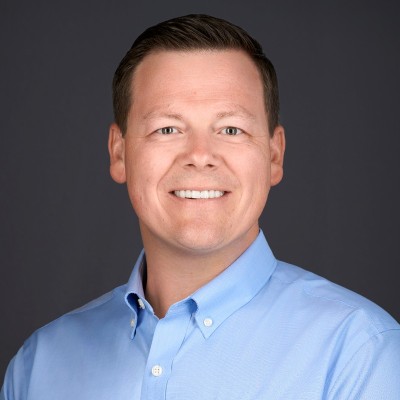 Richard Bar­tram
→ Pep­tide spe­cial­ist MBX Bio­sciences is pick­ing up for­mer Es­pe­ri­on ex­ec Richard Bar­tram as CFO. Bar­tram served in the same role dur­ing his time at Es­pe­ri­on — help­ing to raise more than $1.2 bil­lion in cap­i­tal. Pri­or to that stint, Bar­tram was with Price­wa­ter­house­C­oop­ers.
→ Vaxxas, the com­pa­ny that Mer­ck teamed up with back in 2020 to tap in­to patch de­liv­ery tech, has named Dan Devine as CBO and gen­er­al coun­sel. Devine joins the Bris­bane, Aus­tralia-based com­pa­ny with ex­pe­ri­ence from his roles at Pfiz­er, Pa­trys and Mesoblast.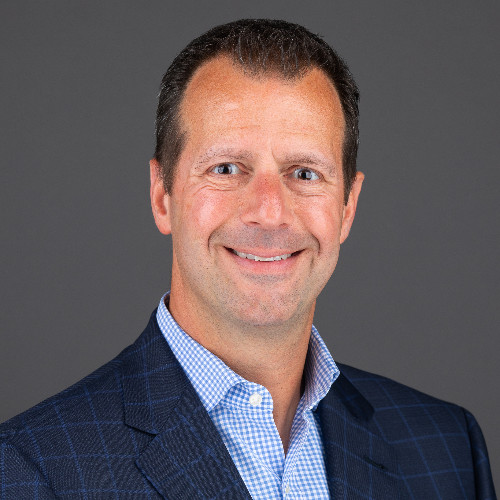 James Gru­ber
→ James Gru­ber has been named CFO at Alkin­di Sprin­kle mak­er Eton Phar­ma­ceu­ti­cals, tak­ing over the po­si­tion from Wil­son Trout­man, who will re­tire at the end of May. Gru­ber most re­cent­ly served as US con­troller at Hori­zon Ther­a­peu­tics and he al­so spent more than a decade work­ing in var­i­ous fi­nan­cial po­si­tions at Ab­bott.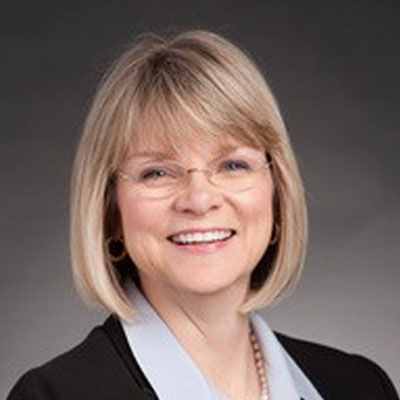 Lib­bie Mansell
→ As the cal­en­dar flipped to 2022, Javier Szwar­cberg was named CEO of Spruce Bio­sciences, and now the Mike Grey-chaired biotech fo­cused on rare en­docrine dis­or­ders has brought in Lib­bie Mansell as chief reg­u­la­to­ry and qual­i­ty of­fi­cer. If it seems like it wasn't that long ago since Mansell ap­peared in Peer Re­view, you're right: Six months ago she joined NFLec­tion Ther­a­peu­tics as SVP of glob­al reg­u­la­to­ry af­fairs & qual­i­ty as­sur­ance, but it's on to the next chal­lenge. Mansell was al­so part of the AskBio team as SVP of reg­u­la­to­ry af­fairs.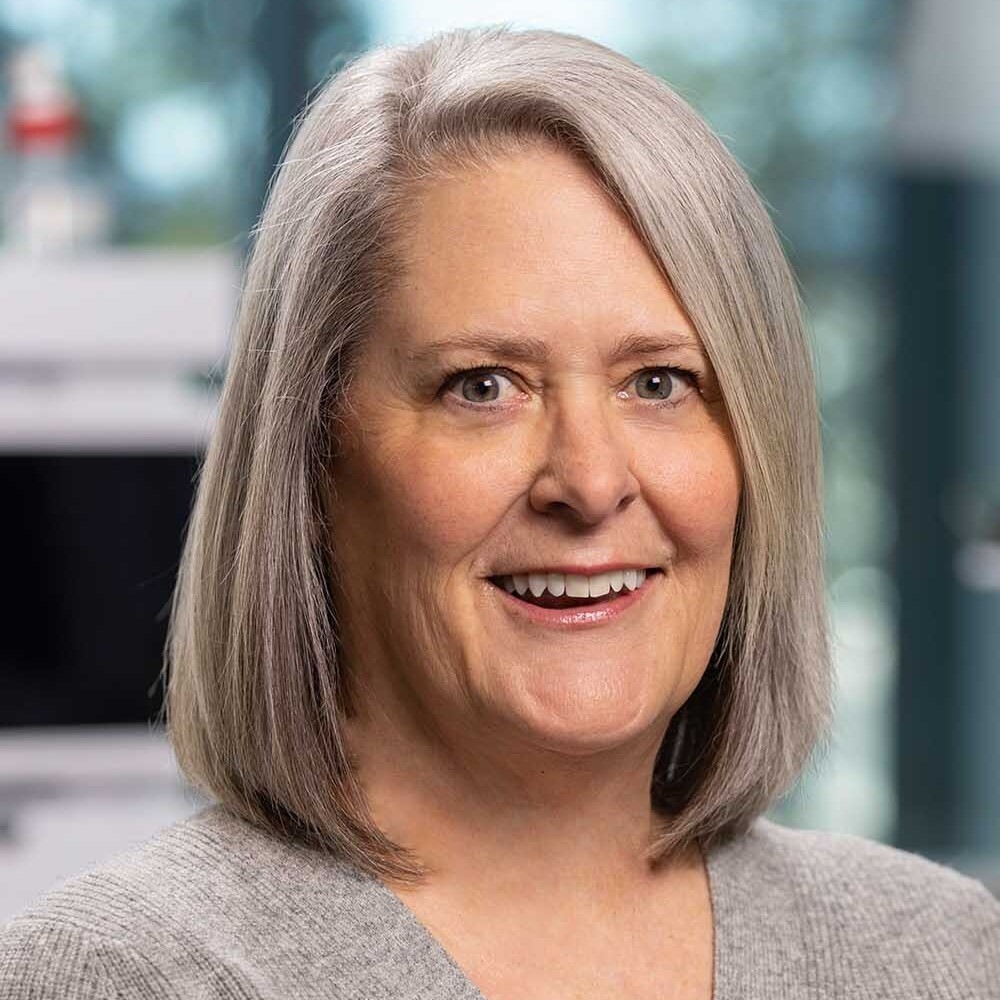 Gwen Weld
→ Nau­tilus Biotech­nol­o­gy — backed by Paul Allen and Jeff Be­zos and list­ed on Nas­daq via a re­verse merg­er with one of Per­cep­tive's blank-check com­pa­nies last year — has signed on Gwen Weld as chief peo­ple of­fi­cer and Sheri Wilcox as VP of affin­i­ty reagent de­vel­op­ment. Pri­or to join­ing Nau­tilus, Weld was chief peo­ple of­fi­cer at Am­per­i­ty and for­mer­ly gen­er­al man­ag­er of hu­man re­sources at Mi­crosoft. Mean­while, Wilcox hails from So­ma­Log­ic. where she served as se­nior di­rec­tor of glob­al sci­en­tif­ic en­gage­ment. Be­fore that, she was with Phar­ma­cia.
→ Ka­ri­na Fedasz, who be­gan her ca­reer at JP Mor­gan and was re­cent­ly the CFO of IDW Me­dia Hold­ings, has been named head of busi­ness de­vel­op­ment at Evofem, the mak­er of con­tra­cep­tive gel Phexxi. In Feb­ru­ary, End­points News' Beth Sny­der Bu­lik spoke with Evofem CEO Saun­dra Pel­leti­er about a num­ber of top­ics, name­ly Phexxi's ad cam­paign fea­tur­ing "Schitt's Creek" star An­nie Mur­phy.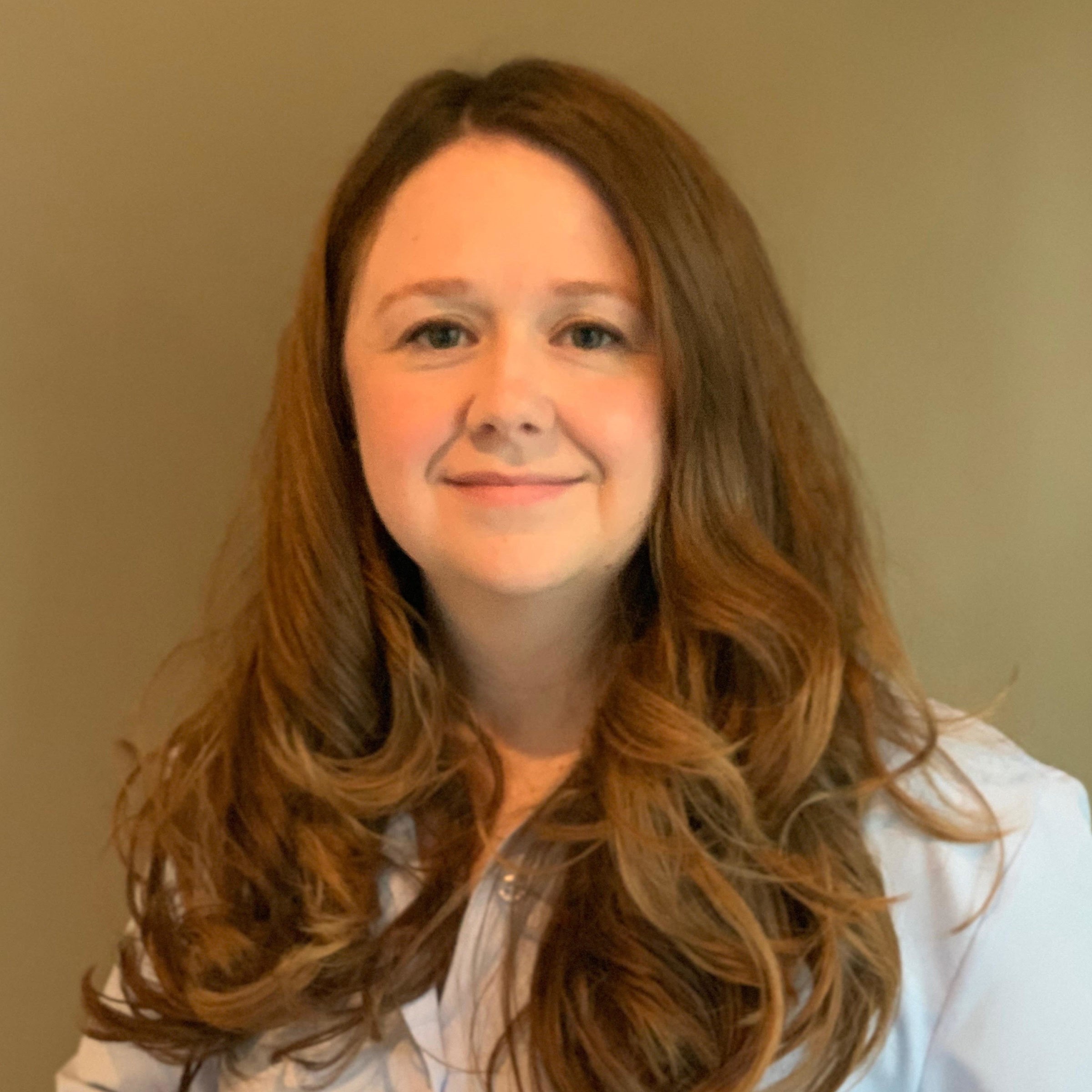 Heather Vi­tal
→ Jo Viney's Seis­mic Ther­a­peu­tic, us­ing ma­chine learn­ing to de­vel­op im­munol­o­gy drugs and launch­ing with a tec­ton­ic plate-shift­ing $101 mil­lion Se­ries A in Feb­ru­ary, has added two ex­ecs: Er­ic Lar­son (SVP of fi­nance) re­unites with Viney, the CEO of Pan­dion be­fore it was sold to Mer­ck for $1.85 bil­lion last year. Be­fore Lar­son was Viney's VP of fi­nance, he served as cor­po­rate con­troller for Pro­teosta­sis Ther­a­peu­tics. Af­ter near­ly sev­en years with Bio­gen, Heather Vi­tal (VP of R&D strat­e­gy) jumped to De­ci­phera Phar­ma­ceu­ti­cals as se­nior di­rec­tor of pro­gram lead­er­ship and then moved on to her most re­cent gig as se­nior di­rec­tor, port­fo­lio strat­e­gy and op­er­a­tions for Re­lay Ther­a­peu­tics.
→ TCR biotech TScan Ther­a­peu­tics has a new VP, fi­nance in Lei­den Dworak, who was pre­vi­ous­ly VP, head of fi­nan­cial plan­ning and analy­sis and busi­ness op­er­a­tions at Avro­bio. Dworak has al­so served as the fi­nance lead for glob­al vac­cines busi­ness de­vel­op­ment at Mod­er­na.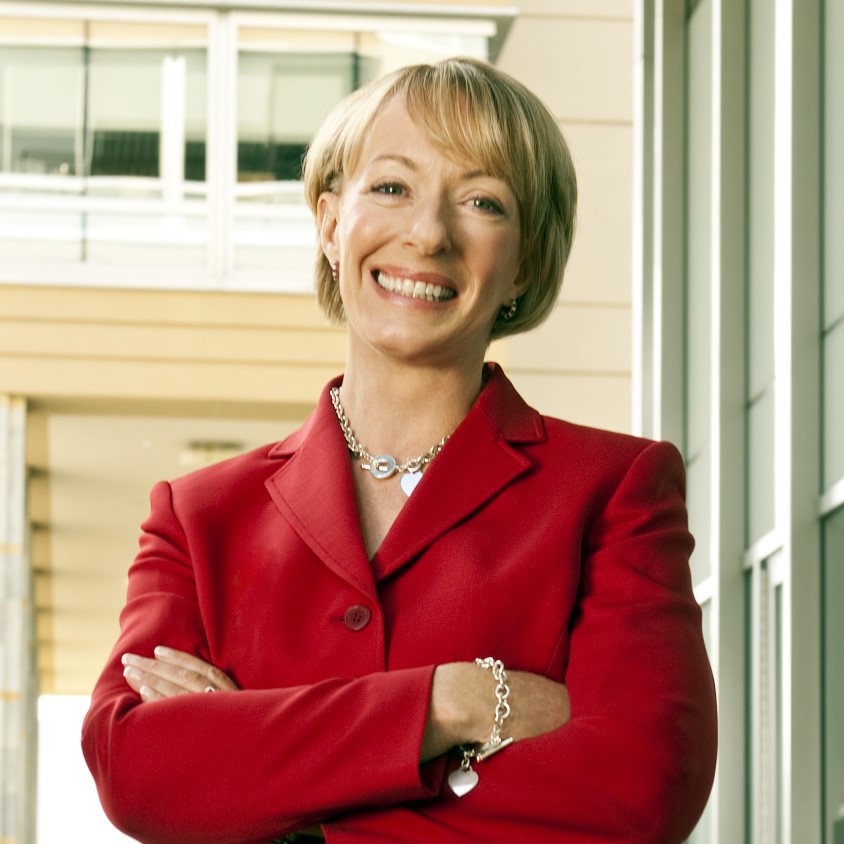 Lyn­dah Dreil­ing
→ Cal­i­for­nia-based Ko­r­lym mak­er Cor­cept Ther­a­peu­tics has three new ex­ecs ready to roll: First, Daniel Ein­horn (VP, en­docrine strat­e­gy) was the pres­i­dent of Di­a­betes and En­docrine As­so­ci­ates and med­ical di­rec­tor of Scripps Whit­ti­er Di­a­betes In­sti­tute in San Diego. Amiel Bal­ag­tas (VP, de­vel­op­ment op­er­a­tions) joins the list of Gilead vets at Cor­cept that in­cludes chief HR and com­mu­ni­ca­tions of­fi­cer Amy Flood and chief de­vel­op­ment of­fi­cer William Guy­er, cap­ping off a 23-year ca­reer at the Big Phar­ma as ex­ec­u­tive di­rec­tor, de­vel­op­ment sys­tems. And Lyn­dah Dreil­ing (VP, glob­al on­col­o­gy de­vel­op­ment), who al­so has Gilead ties as se­nior di­rec­tor, clin­i­cal re­search on­col­o­gy, is an Am­gen alum who was re­cent­ly SVP, clin­i­cal de­vel­op­ment with Spec­trum Phar­ma­ceu­ti­cals.
→ New Jer­sey-based Cel­lec­tar Bio­sciences has two an­nounce­ments this week: Matthew Ha­gan has been ap­point­ed VP, mar­ket­ing and strate­gic al­liances, and David Lasec­ki has joined the on­col­o­gy biotech as ex­ec­u­tive di­rec­tor, strate­gic al­liances. Most re­cent­ly, Ha­gan served as ex­ec­u­tive di­rec­tor, hema­tol­ogy port­fo­lio mar­ket­ing at Bris­tol My­ers. Lasec­ki joins from Heron Ther­a­peu­tics, where he served as se­nior di­rec­tor, on­col­o­gy sales.
→ Ox­ford, UK-based Evox Ther­a­peu­tics is bring­ing in Pe­ter Jones as VP of CMC. Pri­or to his new role, Jones was se­nior ex­ec­u­tive di­rec­tor, process de­vel­op­ment at Au­to­lus Ther­a­peu­tics. Be­fore that, Jones was serv­ing at Ox­ford Bio­med­ica, GSK and Gen­zyme.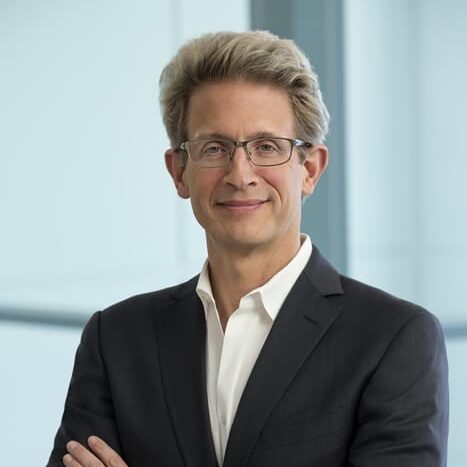 Michael Mor­ris­sey
→ Ex­elix­is pres­i­dent and CEO Michael Mor­ris­sey has been named chair­man of the board at Ve­ra Ther­a­peu­tics, step­ping in­to the spot pre­vi­ous­ly oc­cu­pied by Abing­worth's Kurt von Em­ster. The at­aci­cept de­vel­op­er's board al­so in­cludes Beth Sei­den­berg from West­lake Vil­lage BioPart­ners and Akero Ther­a­peu­tics CEO An­drew Cheng.
→ There's a chang­ing of the guard on the board of di­rec­tors at Cy­to­ki­net­ics, as John Hen­der­son re­places the re­tir­ing Robert Gage. Hen­der­son, a 25-year Pfiz­er vet, has been on the board at Cy­to­ki­net­ics since 2009. Car­di­ol­o­gist and Stan­ford De­part­ment of Med­i­cine chair­man Robert Har­ring­ton has al­so earned a seat on Cy­to­ki­net­ics' board.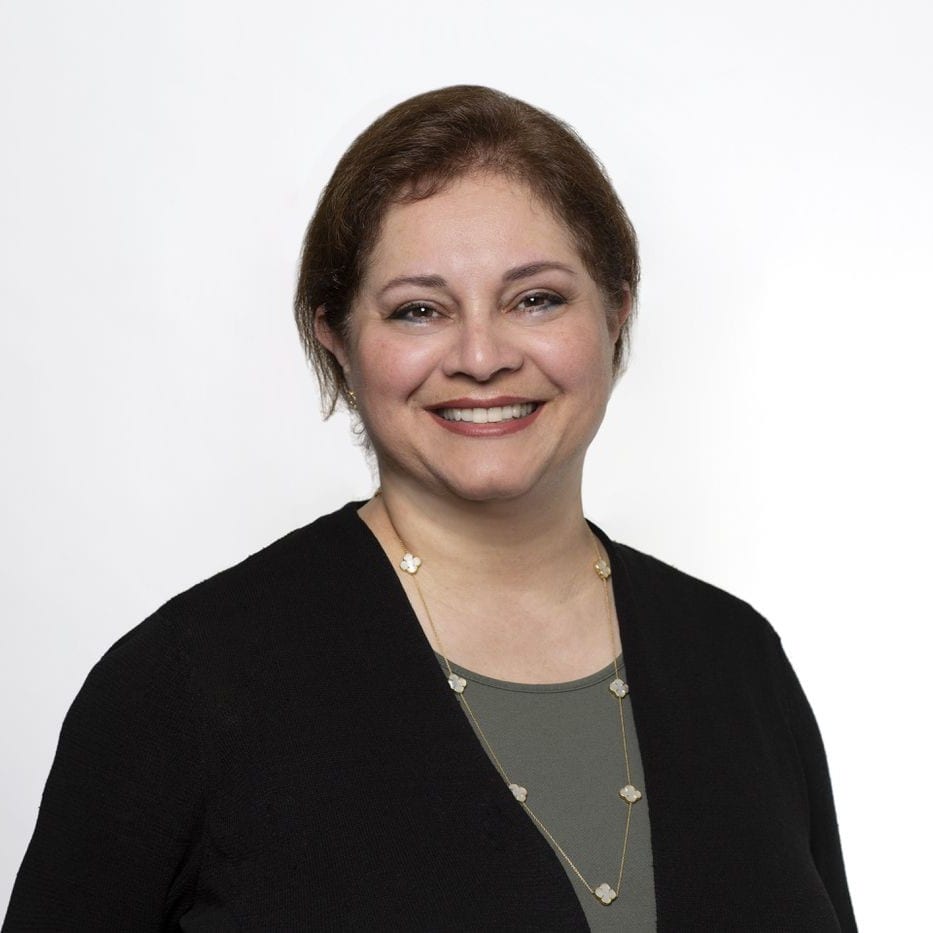 Maria Fardis
→ CRISPR Ther­a­peu­tics has put Maria Fardis' name for­ward to join the board of di­rec­tors. When her time was up as CEO of Io­vance, Fardis then be­came a ven­ture part­ner at Fra­zier Life Sci­ences. If elect­ed, Fardis would take a seat at a board that in­cludes SR One's Sime­on George and AskBio's Kathy High.
→ Michel De­theux, the pres­i­dent and CEO of iTeos Ther­a­peu­tics, has as­sumed the role of chair­man of the board at French rare bone dis­ease biotech In­noSkel. De­theux co-found­ed iTeos 10 years ago and is al­so chair­man of ONA Ther­a­peu­tics in Barcelona.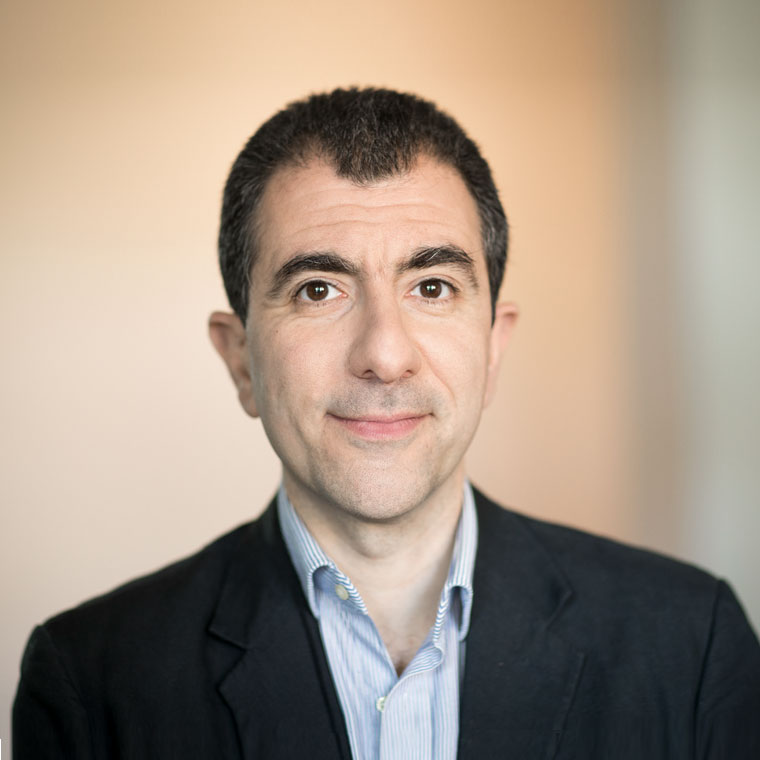 Houman Ashrafi­an
→ As Prile­nia Ther­a­peu­tics bags $10 mil­lion from its re­cent Se­ries B round — bring­ing its to­tal cap­i­tal to $144 mil­lion — with the help of new in­vestor SV Health In­vestors, the com­pa­ny is tack­ing on Houman Ashrafi­an to its board of di­rec­tors. Ashrafi­an is a man­ag­ing part­ner at SV Health In­vestors and has found­ed six com­pa­nies: Sit­ryx, Enara Bio, TRexBio, Alchemab, Cata­ma­ran Bio and Mestag, and serves on the board of four of these com­pa­nies.
→ As Be Bio re­ceived a $130 mil­lion cash in­fu­sion led by ARCH to help its pur­suit of B cell ther­a­pies for rare dis­ease and can­cer, the com­pa­ny has pulled out a seat for Steven Gillis on its board of di­rec­tors and ARCH co-founder and man­ag­ing di­rec­tor Robert Nelsen and Robert Plenge (SVP and head of im­munol­o­gy, car­dio­vas­cu­lar and fi­bro­sis the­mat­ic re­search cen­ter at BMS) are ob­servers. Gillis is man­ag­ing di­rec­tor at ARCH Ven­ture Part­ners and serves as di­rec­tor of ho­mol­o­gy med­i­cines at Take­da and di­rec­tor and chair­man of Co­di­ak Bio­sciences and VBI Vac­cines.
→ Lipocine has brought on Jill Jene and Spy­ros Pa­pa­petropou­los to its board of di­rec­tors. Jene is cur­rent­ly founder and prin­ci­pal of Jene Ad­vi­sors and has pre­vi­ous­ly served as VP and head of cor­po­rate de­vel­op­ment, strat­e­gy, port­fo­lio plan­ning and al­liance man­age­ment at Adamas. Mean­while, Pa­pa­petropou­los is the CMO of Vig­il Neu­ro­sciences and was for­mer­ly SVP, head of de­vel­op­ment at Aca­dia Phar­ma­ceu­ti­cals, CEO of Swan­Bio Ther­a­peu­tics and head of re­search & de­vel­op­ment and CMO at Cavion.