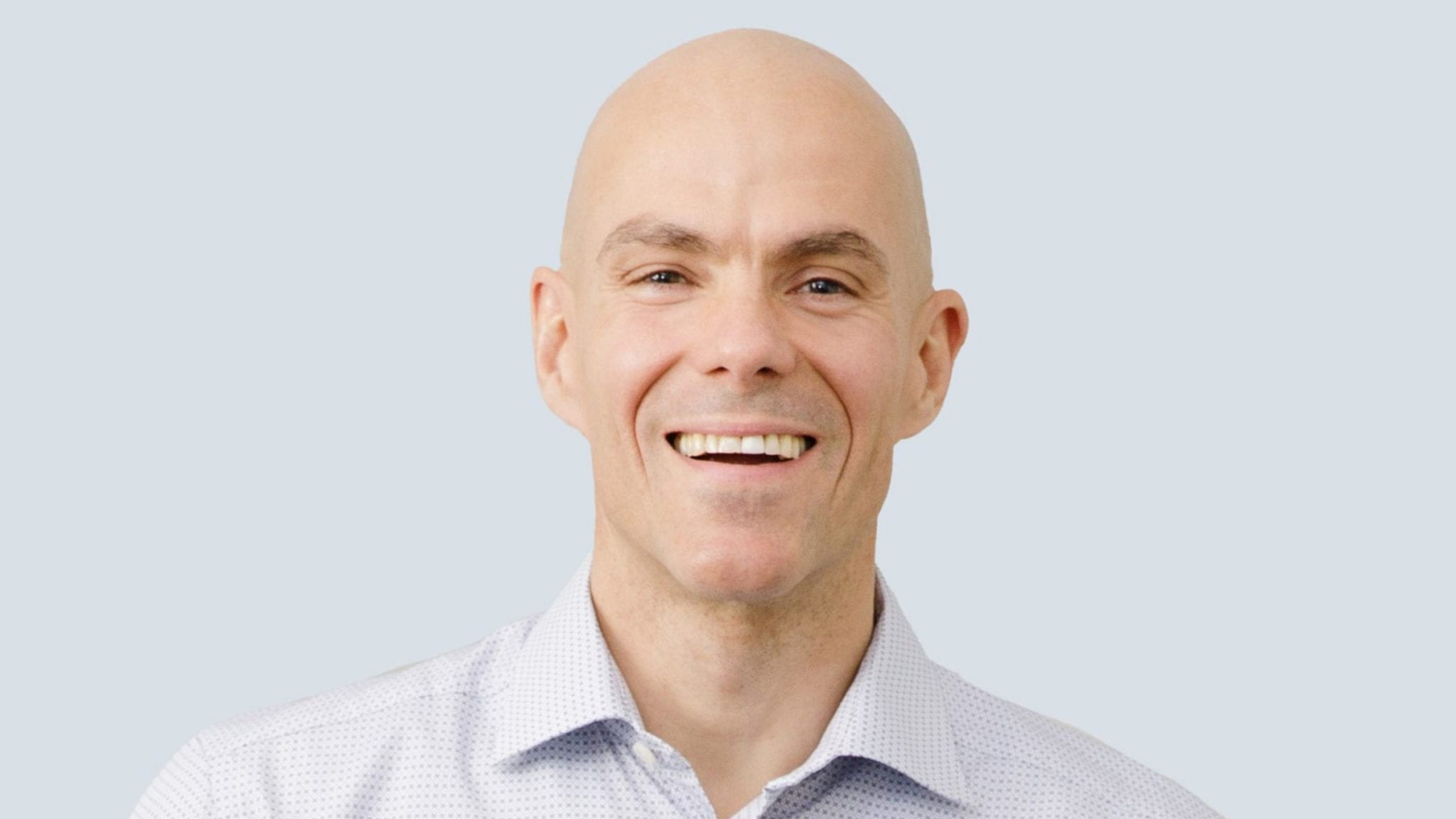 Carl Hansen, AbCellera CEO (AbCellera)
Lil­ly's Covid-19 part­ner Ab­Cellera is tak­ing a new an­ti­body in­to the clin­ic in the hopes it can tack­le all vari­ants
As the virus be­hind the Covid-19 pan­dem­ic con­tin­ues to mu­tate in­to sev­er­al vari­ants of con­cern, the com­pa­ny be­hind Eli Lil­ly's bam­lanivimab an­ti­body treat­ment is look­ing to stay ahead of the curve.
Ab­Cellera is push­ing for­ward with a new mon­o­clon­al an­ti­body can­di­date for Covid-19 that it says can neu­tral­ize all cur­rent­ly known vari­ants, mov­ing the pro­gram known as LY-CoV1404 in­to its first clin­i­cal tri­als, the Van­cou­ver-based biotech said Tues­day morn­ing. The pro­gram will join Lil­ly's on­go­ing Blaze-4 study where it will be eval­u­at­ed in mild to mod­er­ate Covid-19 cas­es.
CEO Carl Hansen didn't say whether or not the duo plan to even­tu­al­ly move the new­er an­ti­body in­to more se­vere Covid-19 pa­tients, but em­pha­sized the need to ad­min­is­ter an­ti­body treat­ments as quick­ly as pos­si­ble.
"Un­for­tu­nate­ly at this point, the an­ti­bod­ies that have been test­ed in pa­tients once they're acute and hos­pi­tal­ized, es­sen­tial­ly all an­ti­bod­ies have shown lit­tle, if any, ef­fi­ca­cy," Hansen said. "I think one of the key things the sci­en­tif­ic com­mu­ni­ty has learned is that an­ti­body ther­a­pies are re­mark­ably ef­fec­tive at keep­ing peo­ple out of the hos­pi­tal, keep­ing them from pro­gress­ing to ill­ness and keep­ing them from death."
LY-CoV1404 will be test­ed as a monother­a­py and in com­bi­na­tion with the Lil­ly cock­tail that's cur­rent­ly au­tho­rized by the FDA — bam­lanivimab and ete­se­vimab, Hansen added. There's al­so the po­ten­tial to ad­min­is­ter the new an­ti­body as a sub­cu­ta­neous in­jec­tion rather than IV in­fu­sion, which would ease the bur­den on some com­mu­ni­ties that had need­ed to set up in­fu­sion cen­ters.
Lil­ly first teamed up with Ab­Cellera back in March 2020 just as the Covid-19 pan­dem­ic start­ed af­fect­ing every­day life in the US. The biotech had been able to iden­ti­fy a po­ten­tial ther­a­py rather quick­ly thanks to its ac­qui­si­tion of a blood sam­ple from a Covid-19 pa­tient the pre­vi­ous month.
Their part­ner­ship first bore fruit with bam­lanivimab, a mon­o­clon­al an­ti­body dis­cov­ered by Ab­Cellera and scaled up in man­u­fac­tur­ing by Lil­ly. Giv­en the huge un­knowns about Covid-19 at the start of the pan­dem­ic, Lil­ly and Ab­Cellera be­gan test­ing the treat­ment in hos­pi­tal­ized pa­tients as well as those not hos­pi­tal­ized, much like oth­er com­pa­nies in­ves­ti­gat­ing po­ten­tial ther­a­pies.
Though bam­lanivimab showed poor re­sults in tri­als for more se­vere cas­es, the an­ti­body proved ef­fec­tive in keep­ing pa­tients out of the hos­pi­tal and earned an EUA as a monother­a­py last No­vem­ber. The pair then se­cured an­oth­er EUA for bam­lanivimab in com­bi­na­tion with ete­se­vimab in Feb­ru­ary.
As the num­ber of coro­n­avirus vari­ants grew, how­ev­er, con­cerns over bam­lanivimab's ef­fec­tive­ness be­gan to mount. Sev­er­al states stopped giv­ing out the monother­a­py ver­sion of the an­ti­body in March be­fore the US gov­ern­ment, in part­ner­ship with Lil­ly, stopped dis­tri­b­u­tion al­to­geth­er lat­er that month. The cock­tail with ete­se­vimab re­mains au­tho­rized and in cir­cu­la­tion.
That's where Ab­Cellera hopes the new an­ti­body will be able to step in. Ab­Cellera had been work­ing on find­ing new­er can­di­dates to deal with the vari­ants as bam­lanivimab de­vel­op­ment pro­ceed­ed, Hansen said, and he be­lieves they've found the key with LY-CoV1404.
This an­ti­body works by tar­get­ing a part of the coro­n­avirus spike pro­tein that has re­mained the same in each of the vari­ants. Ab­Cellera not­ed it iden­ti­fied two spe­cif­ic amino acid po­si­tions that have on­ly mu­tat­ed about 0.027% of the time, as of April 2021, which al­lows it to neu­tral­ize each of the coro­n­avirus vari­ants that first emerged in the UK, South Africa, Brazil, Cal­i­for­nia and New York, Hansen said.
All of the avail­able Covid-19 in­fo al­lowed Ab­Cellera to find this spike pro­tein re­gion rel­a­tive­ly quick­ly, he added. And even though it's dif­fi­cult to pre­dict whether or not this re­gion will mu­tate in the fu­ture, Hansen said, the new an­ti­body will have a lot of "stay­ing pow­er."
"A year ago we knew very lit­tle about the virus and about the im­mune re­sponse to it," Hansen said. "If we found that an­oth­er vari­ant came out, we be­lieve we are, I would say, unique­ly po­si­tioned to evolve with the pan­dem­ic and find the next an­ti­body ther­a­py."
The news from Ab­Cellera comes as their ri­vals at Re­gen­eron con­tin­ue to make progress with Covid-19 an­ti­bod­ies as well. Back in March, the FDA said that the Re­gen­eron cock­tail had proved least sus­cep­ti­ble to vari­ants among au­tho­rized an­ti­body treat­ments, and the com­pa­ny is push­ing for­ward with pro­phy­lac­tic tri­als.