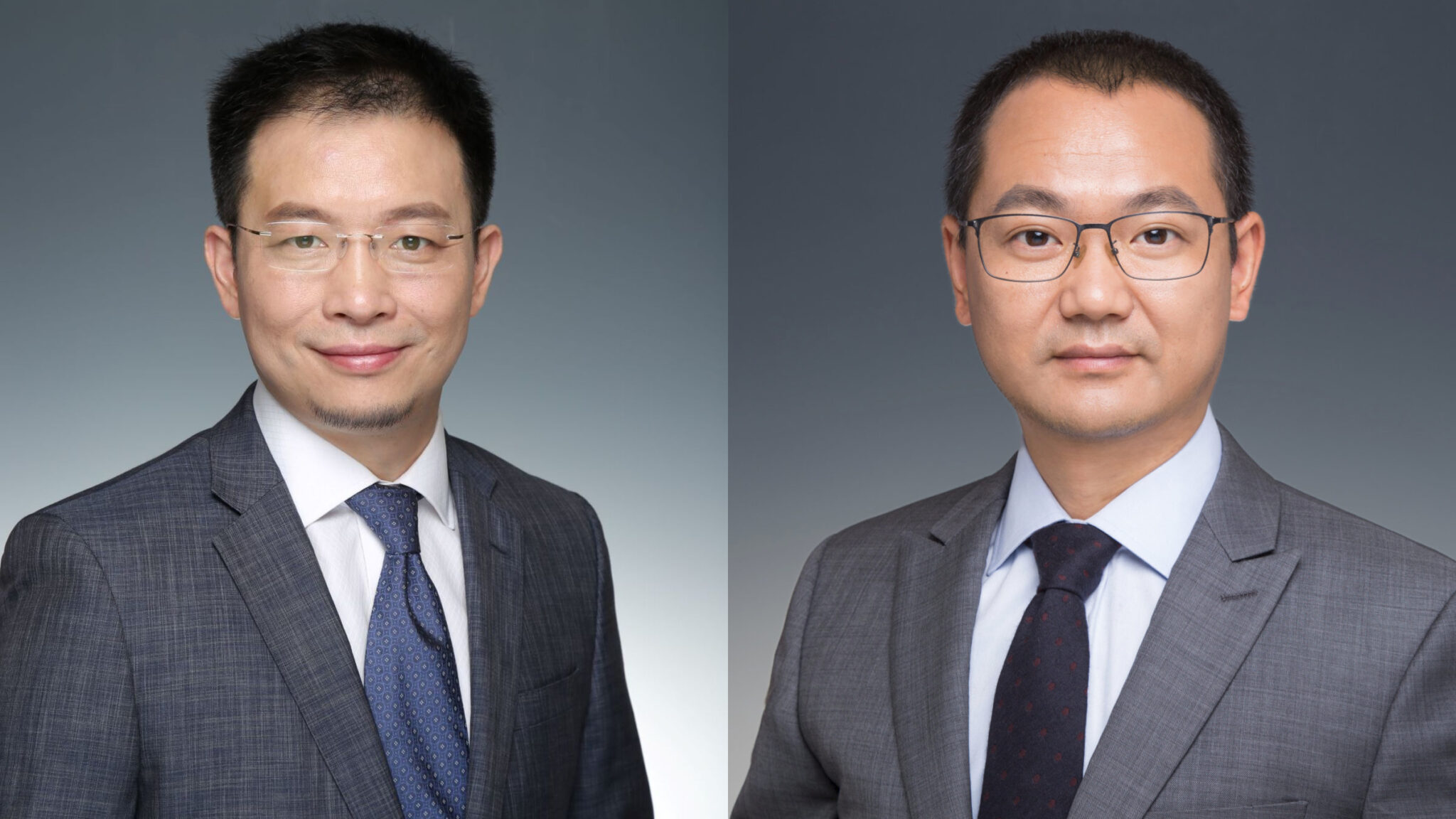 AnHeart Therapeutics co-founder and CEO Jerry Wang (L); co-founder and CBO Lihua Zheng (R)
Lin­ing up a fil­ing for lead ROS1 in­hibitor, transpa­cif­ic on­col­o­gy biotech An­Heart Ther­a­peu­tics rais­es $61M
In Chi­na, the char­ac­ter 安, pro­nounced An in Eng­lish phon­ics, has a few dif­fer­ent trans­la­tions — yet they all come to the same gen­er­al mean­ing: calm, safe, com­fort­able.
And for pre­ci­sion on­col­o­gy biotech An­Heart Ther­a­peu­tics, that Chi­nese char­ac­ter helps to de­fine the com­pa­ny's ob­jec­tive.
"In Chi­nese, the pro­nun­ci­a­tion ac­tu­al­ly means some­thing — [it] has spe­cial mean­ing: calm, safe, com­fort­able. So it's re­al­ly — you have a very calm heart, com­fort­able heart full of pa­tients. So we try to make med­i­cine so the pa­tient can feel com­fort­able, feel safe. Feel calm," An­Heart CBO and co-founder Li­hua Zheng told End­points News.
The low pro­file, Chi­nese-New York biotech an­nounced this morn­ing that it has fin­ished an over­sub­scribed Se­ries B — net­ting $61 mil­lion in its largest raise to date. The round, led by new in­vestor Oc­ta­gon Cap­i­tal, tagged a few oth­er in­vestors in the fi­nanc­ing, in­clud­ing Eli Lil­ly-linked In­novent, SagePart­ners and Lau­ri­on Cap­i­tal. This new raise brings An­Heart to a to­tal raise of $100 mil­lion since its in­cep­tion — but that cash flow won't last the biotech too long. The com­pa­ny has ex­pand­ed sig­nif­i­cant­ly since Jan­u­ary, go­ing from 27 em­ploy­ees across its of­fices in Chi­na and New York in Jan­u­ary to 65 em­ploy­ees as of Mon­day.
In­side the New York of­fices of An­Heart Ther­a­peu­tics. (Michael Na­gle)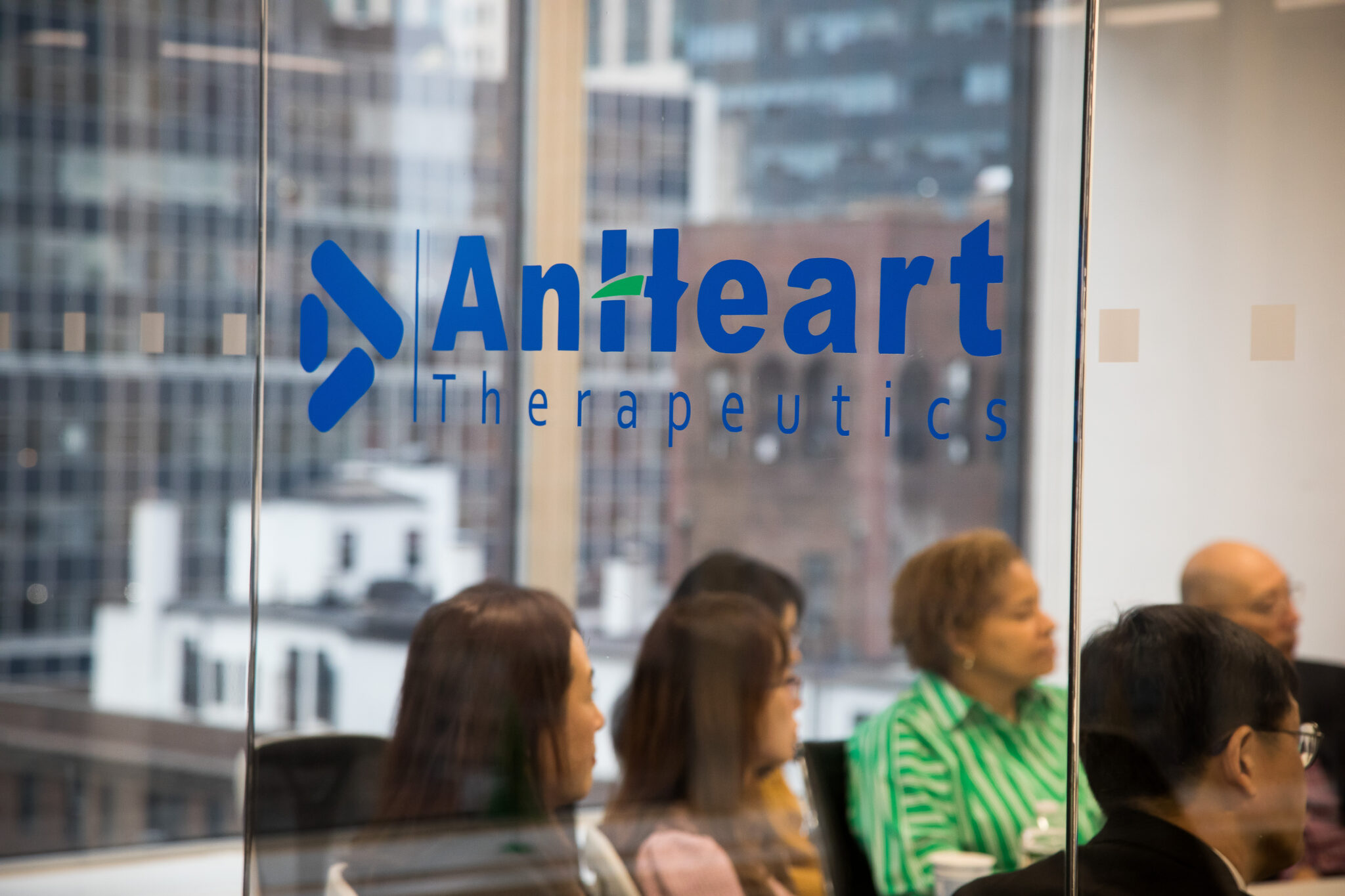 Click on the im­age to see the full-sized ver­sion
With cur­rent plans to ex­pand the com­pa­ny to 100 em­ploy­ees next year, the $61 mil­lion is on­ly slat­ed to last An­Heart 12-18 months, Zheng said. And An­Heart will start look­ing to fill a Se­ries C some­time in Q2 next year.
The biotech, found­ed in De­cem­ber 2018 af­ter in-li­cens­ing their three cur­rent drug can­di­dates from Dai­ichi Sankyo — re­tain­ing glob­al rights for two of the can­di­dates and ex-Japan rights for the third — has a cur­rent lead can­di­date known as tale­trec­tinib, a com­bi­na­tion ROS1 and NTRK in­hibitor that is in Phase II tri­als for NSCLC. Ac­cord­ing to Zheng, the Phase II tri­als can be con­sid­ered reg­is­tra­tional as the po­ten­tial pop­u­la­tion to study with cer­tain mu­tat­ed NSCLC may be too lim­it­ed for Phase III re­search.
And for Zheng, what makes tale­trec­tinib unique is that for pa­tients with ROS1 mu­ta­tions in their can­cer, the drug can over­come phys­i­cal re­sis­tance to crizo­tinib, an ear­li­er-gen­er­a­tion NSCLC treat­ment that tar­gets pri­mar­i­ly ALK mu­ta­tions, with a mi­nor fo­cus on ROS1 mu­ta­tions. And that phys­i­cal re­sis­tance in pa­tients with mu­tat­ed-NSCLC has been doc­u­ment­ed and stud­ied over the last decade.
For drug ap­proval, while Zheng did not pro­vide specifics, he did say that the gen­er­al time­line is it ex­pects to file an NDA in Chi­na some­time in Q2 or Q3 next year — with the US be­ing a year af­ter that.
And re­gard­ing any plans to ex­pand An­Heart's pipeline be­yond the three cur­rent can­di­dates, An­Heart has start­ed de­vel­op­ment on some in-house pro­grams, but those tar­gets re­main undis­closed.