Lit­tle Aziyo is grow­ing a new re­gen­er­a­tive med com­pa­ny, led by some fa­mil­iar faces in the biz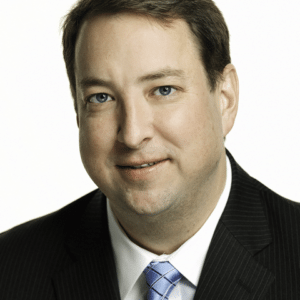 C Ran­dal Mills
A few days ago, the small re­gen­er­a­tive med­i­cine com­pa­ny Aziyo Bi­o­log­ics re­port­ed to the SEC that it had raised $12 mil­lion, just as it was in the process of buy­ing out a small, Geor­gia-based com­pa­ny called Cor­Ma­trix Car­dio­vas­cu­lar.
The deal put to­geth­er some very fa­mil­iar faces in the re­gen­er­a­tive med­i­cine world with close ties to Osiris Ther­a­peu­tics, one of the pi­o­neers in re­gen­er­a­tive med­i­cine which has been strug­gling to re­state sev­er­al years of earn­ings — a strug­gle that spurred Nas­daq re­cent­ly to kick the stock over to the Pink Sheets.
The soon-to-de­part head of the Cal­i­for­nia In­sti­tute for Re­gen­er­a­tive Med­i­cine, C. Ran­dal Mills, is one of the di­rec­tors at Aziyo, ac­cord­ing to their SEC fil­ing. He was CEO at Osiris for 10 years, and in 2013 he hand­ed the reins to Lode De­bra­ban­dere, who abrupt­ly de­part­ed from Osiris in Feb­ru­ary, 2016, as the ac­count­ing mess be­gan to heat up and af­ter its au­di­tor pulled out cit­ing its un­re­li­able num­bers. The stock was be­ing dec­i­mat­ed in the process, drop­ping 40% in a mat­ter of weeks.
Now, De­bra­ban­dere is CEO at the pri­vate­ly held Aziyo.
Backed by New York eq­ui­ty firm High­Cape Part­ners' Kevin Rakin, Aziyo was a spin­off of a non­prof­it group called Tis­sue Banks In­ter­na­tion­al. With fund­ing from High­Cape as well as Deer­field, Aziyo start­ed out with TBI's mus­cu­loskele­tal di­vi­sion in late 2015, look­ing to com­mer­cial­ize the work. That's when the chair­man of TBI, C. Ran­dal Mills, joined the board at Aziyo, 18 months af­ter he was named chief of CIRM, a tax­pay­er sup­port­ed ef­fort that has in­vest­ed bil­lions in stem cell re­search work.
Ear­ly last year, De­bra­ban­dere was forced to take the de­fen­sive as Osiris was hit with a short at­tack on Seek­ing Al­pha. That fol­lowed the De­cem­ber 14, 2015 res­ig­na­tion of BDO. Ac­cord­ing to an SEC fil­ing:
BDO ad­vised that their opin­ion on the ef­fec­tive­ness of the Com­pa­ny's in­ter­nal con­trols over fi­nan­cial re­port­ing as of De­cem­ber 31, 2014 should no longer be re­lied up­on due to man­age­ment's iden­ti­fi­ca­tion of a ma­te­r­i­al weak­ness in in­ter­nal con­trols over fi­nan­cial re­port­ing re­lat­ed to the tim­ing of rev­enue recog­ni­tion un­der cer­tain dis­tri­b­u­tion con­tracts.
Mills has said he'll be leav­ing CIRM at the end of this month, a lit­tle more than three years af­ter tak­ing the helm. CIRM's fu­ture is un­cer­tain as crit­i­cism builds over the lack of much tan­gi­ble suc­cess in de­vel­op­ing new stem cell ther­a­pies. Osiris has re­stat­ed its 2014 num­bers and is now work­ing on fin­ish­ing that task un­der a new CEO.
Aziyo's De­bra­ban­dere, though, says that com­pa­ny is just get­ting start­ed.
"Since Aziyo Bi­o­log­ics was cre­at­ed late 2015, we have fo­cused on cre­at­ing a new breed of re­gen­er­a­tive med­i­cine com­pa­ny," De­bra­ban­dere said in a state­ment af­ter the Cor­Ma­trix deal. "Our goal has al­ways been to take lead­ing edge re­search and sci­ence and make it com­mer­cial­ly vi­able. By com­bin­ing our ex­ist­ing man­u­fac­tur­ing, com­mer­cial and re­search ca­pa­bil­i­ties with the Cor­Ma­trix peo­ple and prod­ucts, we have made a huge step to­wards that goal, lit­er­al­ly overnight."