Lit­tle Drag­on­fly bursts on­to the I/O scene with a $33M Cel­gene deal and some of the biggest names in biotech
For a lit­tle biotech that's been keep­ing a very low pro­file, Drag­on­fly has some very big names be­hind it. This morn­ing, it al­so has a big part­ner you def­i­nite­ly have heard of — Cel­gene — step­ping in with a siz­able pre­clin­i­cal up­front for a deal that will cer­tain­ly put this group on the in­dus­try map as one to watch.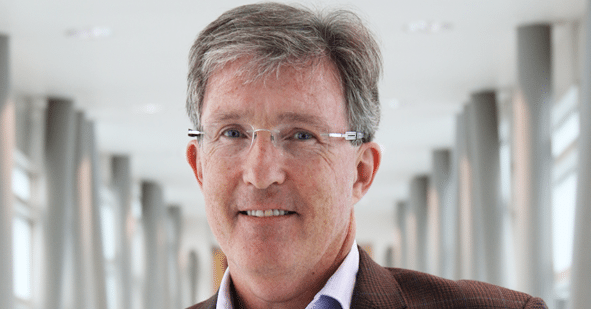 Tyler Jacks
Cel­gene is fronting a 5-year col­lab­o­ra­tion pact with a $33 mil­lion pay­ment to Cam­bridge, MA-based Drag­on­fly Ther­a­peu­tics. Mile­stones? I'm as­sum­ing they're plen­ti­ful, giv­en the ear­ly stage of the deal, but no one wants to say right now. And that's the way this biotech rolls, as we saw just weeks ago when Cel­gene jumped in to a syn­di­cate to back an un­spec­i­fied round for this up­start — demon­strat­ing the big biotech's ap­petite for a piece of the eq­ui­ty in the com­pa­nies it part­ners with.
Drag­on­fly is the cre­ation of three pri­ma­ry co-founders.
There's Tyler Jacks, an MIT pro­fes­sor, HH­MI in­ves­ti­ga­tor and di­rec­tor of the David H. Koch In­sti­tute for In­te­gra­tive Can­cer Re­search, who you don't see rou­tine­ly start­ing new biotechs.
Bill Haney, an en­tre­pre­neur and film mak­er with close con­tacts to the Cam­bridge/Boston biotech hub, is at the helm.
And then there's Berke­ley's David Raulet, whose back­ground as an ex­pert in NK cells and tu­mor im­munol­o­gy helps spot­light some of the big ideas the lit­tle team of 15 is pur­su­ing at Drag­on­fly.
"Big im­pact, big val­ue, small team," is how Haney de­scribes the strat­e­gy to me at this stage of the game. We talked on Sun­day, ahead of the an­nounce­ment.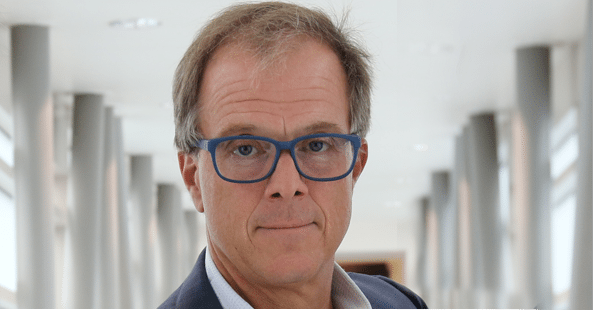 Bill Haney
Rather than go the tra­di­tion­al VC route, Haney, his long­time friend Tim Dis­ney (yes, that Dis­ney fam­i­ly) and Sean Reil­ly, the CEO at Lamar Ad­ver­tis­ing, seed­ed the com­pa­ny them­selves. With the lat­est fi­nanc­ing and deal cash in the bank, Haney says he has a clear 9-year run­way to op­er­ate.
You don't see 9-year run­ways in biotech. Haney read­i­ly con­cedes that's a con­ser­v­a­tive game plan.
Drag­on­fly is stay­ing hum­ble about its pro­file, but there's noth­ing low-key about what this com­pa­ny hopes to ac­com­plish. Drag­on­fly has been work­ing on new tech­nol­o­gy to leapfrog where check­point ther­a­pies are right now. By link­ing on­to NK (nat­ur­al killer) cells and drag­ging them to a can­cer cell, they think they have a bet­ter ap­proach to tack­ling a wide range of can­cers. That drug de­sign in turn, says Haney, should al­so re­cruit reg­u­lar T cells to mob can­cer cells, am­pli­fy­ing the ef­fect.
It's not orig­i­nal. Patrick Soon-Sh­iong's ex­ten­sive biotech or­ga­ni­za­tion has the same thing in mind. But Jacks and Raulet think they have some­thing new and vi­tal here.
Cel­gene, which takes over the clin­i­cal work, be­lieves the same thing.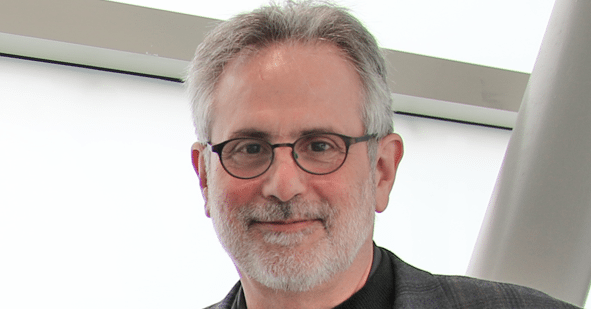 David Raulet
Haney tells me that the com­pa­ny plans to set up a few more part­ner­ships with phar­ma, com­plet­ing a process that will leave it with its own pipeline of drugs to take through the clin­ic.
Over the last few months, Drag­on­fly has al­so been re­cruit­ing new staff and a full com­ple­ment of sci­en­tif­ic ad­vis­ers. No­bel prize win­ner Harold Var­mus heads the sci­en­tif­ic ad­vi­so­ry board.
"Es­sen­tial­ly," says Haney, "we have a long se­ries of drug can­di­dates were build­ing, some for Cel­gene, some for us, some for oth­er part­ners."
When will Drag­on­fly get its first drug in the clin­ic?
Haney isn't say­ing. But we'll be watch­ing close­ly.