Lit­tle Neu­rotrope makes some big claims on an­oth­er failed Alzheimer's study, but shares col­lapse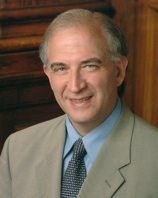 Daniel Alkon, Neu­rotrope
A low pro­file, small biotech named Neu­rotrope $NTRP teased out a pock­et of da­ta from a small Phase II Alzheimer's study which its in­ves­ti­ga­tors her­ald­ed as 'pos­i­tive.'
So why did its stock just plunge 53%?
Be­cause the study failed, like vir­tu­al­ly every­thing else that's hap­pened in Alzheimer's R&D over the last 15 years.
To get to its "pos­i­tive" nugget of da­ta, in­ves­ti­ga­tors nar­rowed the field to a sub­group of mod­er­ate to se­vere pa­tients who com­plet­ed all six low dos­es of Bryo­statin-1, de­signed to boost synaps­es in the brain that de­te­ri­o­rate rapid­ly in the dis­ease, wreak­ing hav­oc in the brain.
It wasn't sta­tis­ti­cal­ly sig­nif­i­cant, but the sub­group re­spond­ed bet­ter than the place­bo arm on the Se­vere Im­pair­ment Bat­tery test used to eval­u­ate cog­ni­tion. Af­ter 12 weeks their score went up 1.5 points while the place­bo arm ex­pe­ri­enced a 1.1 point de­crease, a 2.6 point gap fa­vor­ing the drug.
The num­ber of "com­pleters," though, was so small, the im­prove­ment so low and the time the drug was test­ed was so short that the da­ta nev­er­the­less in­di­cat­ed that the gap — such as it was — could be the re­sult of chance.
That's a failed study. But Neu­rotrope be­lieves that hint of ef­fi­ca­cy needs to be ex­plored in a larg­er tri­al — not the first time that's hap­pened in Alzheimer's.
In­vestors weren't in a gen­er­ous mood, though. Big phar­ma has done a bat­tery of tests of var­i­ous new drugs. Roivant's Ax­o­vant is one of the fur­thest along in the clin­ic, look­ing for da­ta be­fore the end of this year on an­oth­er drug aimed at pre­serv­ing cog­ni­tion which GSK had tried, and failed, with. And Bio­gen has one of the most close­ly watched drugs — ad­u­canum­ab — that looks to mod­i­fy the course of the dis­ease, which is now in late-stage tri­als.
Bil­lions have been spent on failed tri­als in Alzheimer's. Neu­rotrope just added a small con­tri­bu­tion of their own, adding some big spin in the process.
"These re­sults, which show im­prove­ment in pa­tients with mod­er­ate to se­vere Alzheimer's dis­ease, the pop­u­la­tion that is gen­er­al­ly rec­og­nized as the most dif­fi­cult to treat, pro­vide ex­cit­ing ev­i­dence of a new ther­a­peu­tic ap­proach po­ten­tial­ly could re­ju­ve­nate synap­tic net­works in the brain. Im­prove­ments across the range of im­por­tant man­i­fes­ta­tions of the un­der­ly­ing neu­rode­gen­er­a­tive dis­ease, as shown in this Phase II study, could po­ten­tial­ly rep­re­sent a shift in the par­a­digm to treat Alzheimer's dis­ease," said Daniel Alkon, Pres­i­dent and Chief Sci­en­tif­ic Of­fi­cer of Neu­rotrope.
"Hints of mod­est ef­fi­ca­cy"? Re­al­ly? Where? Their thresh­old was P <.1, 1-tailed (equal to P <.2, 2-tailed), not even close to hint or trend https://t.co/3zl­wF­pA­pod

— Lon S. Schnei­der, MD (@Lon­Schnei­der­MD) May 1, 2017